31st March 2021
Football is a sport which should be enjoyed by everyone, from any walk of life, and there is no room for prejudice against those who play the game or support any team.
Abuse of footballers and supporters has become an ever-increasing issue within the sport, and at Wolves, the club has zero tolerance on hate crime – a criminal offence that is perceived to be motivated by hostility or prejudice, based on five strands: race, religion, sexual orientation, gender ID and disability – of any kind.
If that offence falls within a football domain in the West Midlands, the case is taken on by the country's first dedicated football hate crime officer, PC Stuart Ward.
"My core role is to investigate hate crime offences that are predominantly aimed at footballers, but also supporters and supporter association groups, across the six professional football clubs of the West Midlands, the semi-professional clubs and at grassroots," he explained.
"I have been working with the football clubs to improve that working relationship between clubs and the police, to get players aware that they can report these offences when they arise, and ultimately, look at identifying individuals who abuse a player or supporter, and, when we can, bring them to justice and take them to court."
Since he began the role with West Midlands Police in January 2021, PC Ward, who experienced being a victim of hate crime in football when he was just 11-years-old, has met with Wolves captain Conor Coady, as well as Wolves Women's captain Anna Price and manager Dan McNamara.
He wants to make sure everyone in both the men's and women's game are aware of how they can report hate crime directed either in person at the stadium, or – what has become more common over the last 12 months with games being played behind closed doors – on social media.
PC Ward said: "A lot of people ask me if there are issues within football, and the honest answer is that there's an issue within society, and for whatever reason, it gets brought into the football domain.
"The numbers of reports within football are going up, but I think it's more a case that players and supporters now know how to report these offences. People are more comfortable to report them directly to the police, but there are other organisations, such as Kick It Out, who are taking more reports and feeding them to us.
"With supporters not being in grounds, I was anticipating that we wouldn't be as busy with reports, but what we've quickly established is a lot of issues are on social media where players are being targeted.
"When an offence is reported to us around a social media account when someone has been abused online, we collate that information, take that as evidence and request the information from social media companies, and they are coming back to us with that information.
"There are still issues there and there's talk about people producing ID documents to have a social media account, and I understand the pros and cons of that, but I certainly think more can be done to stop these issues."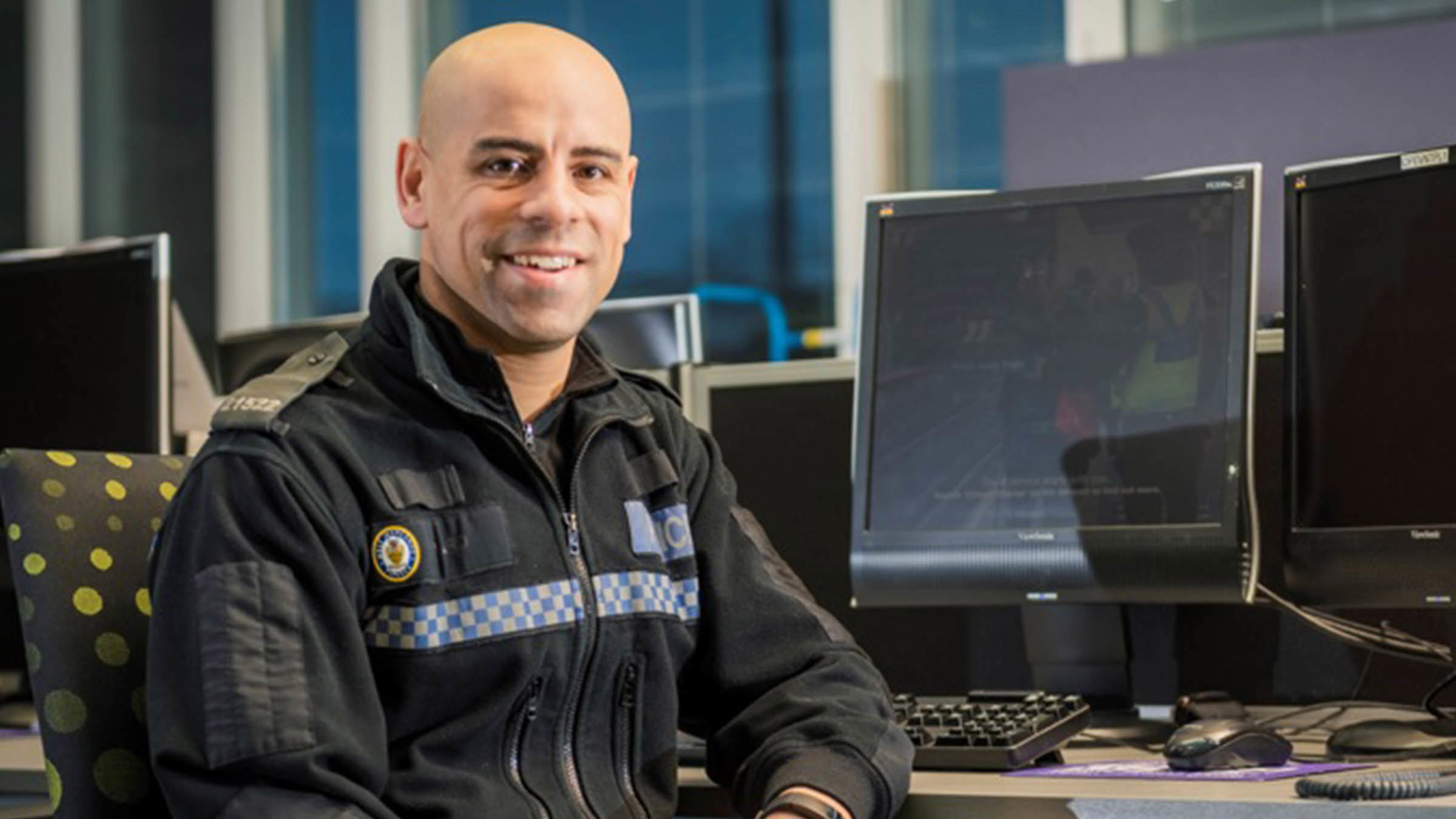 Wolves are working in partnership with West Midlands Police with the aim or eradicating hate crime from football, and PC Ward admits being pleasantly surprised with how the players have responded.
"When I came into the role, I anticipated that it was going to be very difficult to get into the clubs and the players, and I thought there was going to be a bit of resistance.
"But there's been a lot of work with the players, and especially at Wolves with Conor, Anna and Dan, so they know about my role and what they can do to report these offences.
"The conversation I had with Conor was very positive and very productive, and it's good to have a player on board who is willing to be the go between, between the police and the players within the dressing room.
"As a club captain, he runs the dressing room and is a big influence, so the players now know that if they have any issues, they can go to Conor, or someone else within the club, and it will come to me.
"There are a lot of issues in men's football, but also in the women's game, so it's really important to have that chat with Anna and Dan of the women's team, to make them aware that I was in post and if they have any issues they can report it.
"Being a dedicated officer, they can call me, they can email me, they can come direct and we can have that chat and take that report if it's something they want to have investigated. I've already seen more reports coming in from Wolves since these conversations, so it's been really positive."
Not only is PC Ward educating players on how to report hate crime offences, but he's also hoping his partnership with clubs can build trust and give supporters confidence in calling out abuse when they see it or hear it, especially when fans begin to return to stadiums.
He added: "We've not had supporters in the stadiums for over a year now and I hope they come back and enjoy football for what it is. But we're mindful there might be incidents of hate crime committed.
"If somebody's subject to it, we want them to know what to do, we want them to know how to report it. Likewise, if someone hears it, they know what they need to do about challenging it or reporting it the correct way.
"I understand that not everyone trusts the police and we do get things wrong, but if they report it, and, when we can, identify someone and prosecute them for these offences, that will send out a clear message.
"Long-term, we want to look at education and preventative work; going in to the clubs, the Academies, the Foundations, the different supporter groups you've got at Wolves, and sit down with individuals so they know what hate crime is, the impact it is on an individual, the impact it can have on a perpetrator who commit these offences, the consequences it has, and just improve that knowledge.
"But the first thing I'd ask supporters to do should do if they hear it, is to report it. I'm not asking them to stand up and wave their hands from their seats and identify themselves, we also ask people not to report incidents to the police via social media, but to use the official channels. That will allow us to identify that person and take some positive action for them and the victim."
Anyone who has been a victim of a football-related hate crime, or has information about an offence, should report it by calling 101, or via the live chat on the West Midlands Police website here. Reports of hate crime, as with any other offence, can be made anonymously.
One Pack Week, the first of its kind at Wolves, has been created to celebrate and promote the equality, diversity and inclusion work undertaken across all areas of the club.
Click on the links below to see the latest One Pack Week features:
Rev David Wright on religion and equality
The matchday experience for disabled supporters
Long read | The inclusivity of women's football
Experiencing racism, challenging prejudice and instigating change
#OnePackWeek