29th March 2021
The Reverend Preb David Wright is the Team Rector of the Parish of Central Wolverhampton, based at St Peter's Collegiate Church in the city centre.
He is also the long-serving Wolves chaplain, a post he has held since 2010. A keen football fan, his chaplaincy takes many different forms, from regular visits to the stadium and training ground to chat to players and staff, being available for advice and guidance, leading the annual memorial service in memory of supporters who have passed away, and presiding over the funeral services of key club personnel such as Sir Jack Hayward, Baroness Rachael Heyhoe Flint and, most recently, Graham Hughes. 
To mark One Pack Week, we asked Rev Wright to put together some thoughts on how issues of equality, diversity and inclusion can be influenced by faith – here are his words. 
***
When you talk about One Pack, and use words such as inclusivity, if the challenges of the last 12 months and the Covid pandemic have taught us anything, it is that we are much better together than we are apart. The whole essence of the pack, whether at Wolves, or in our workplaces, families, friendship groups or faith communities, is that we stand together, we look after each other and we support each other. 
If you then expand the idea that we are to be stronger together than we are apart, that must include the promoting of inclusivity. Everyone brings something to the party, everyone can show their own talents and abilities, and what Wolves want to do, as part of their One Pack mentality, is to harness all those qualities. It isn't just about protecting certain characteristics, it is about valuing them, valuing people and sharing what we all bring for the common good. 
In discussing issues around equality, diversity and inclusion, all subjects Wolves are highlighting during this One Pack Week, then within a faith setting our views are unequivocal. 
As a Christian priest, I would be saying that we are all created in the image of a loving God and everybody therefore deserves to be treated with dignity by everybody else. And that doesn't mean you can't have disagreements with each other – we disagree all the time. The Archbishop of Canterbury talks about having 'good disagreements', where we can disagree strongly in friendship but still show respect to that person as somebody created in the image of God.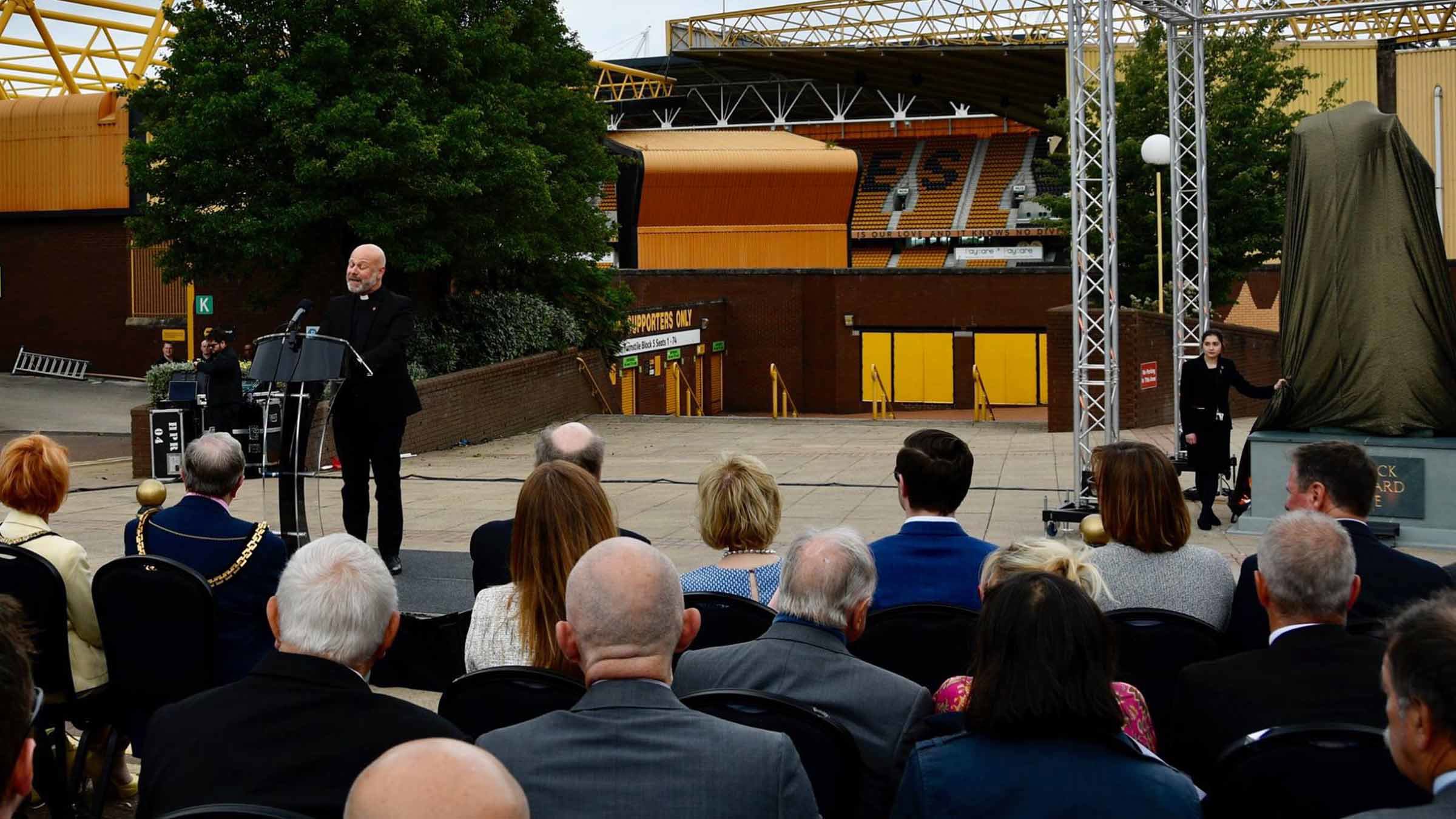 There may be discussions to be had around issues connected with gender and sexuality because different faith traditions approach those subjects with different opinions. Even within a single faith tradition there may well be a range of opinions, all held by people believing that they are acting in good conscience.
Within a football setting, sexism can sometimes become prevalent among a certain section of supporters when it comes to attitudes towards women, chants you might hear at matches or comments made on social media.  Different faith traditions might have areas of difference around the role of the sexes – but whatever those variations, the value and dignity of each individual should still not be up for negotiation.
Just as sexism has no place in our faith traditions, neither does racism or homophobia. Debate and disagreement can never warrant hatred, discrimination or abuse. And that is because an individual's sexuality and gender, just like race, religion and ability or disability, is a protected characteristic.
If people of faith would want our faith being respected as a protected characteristic, which is perfectly reasonable, then as people of faith we must show respect to people with other protected characteristics. Anything which detracts from showing that sort of dignity to others has no place within faith, within communities, within society or the Wolves pack. 
That doesn't mean anyone is immune from criticism, or being challenged, or that nobody can be offended anymore. It is about questioning how you express your view or your comment, whether it is justified, and whether it is going to be unnecessarily hurtful and potentially damaging to that person.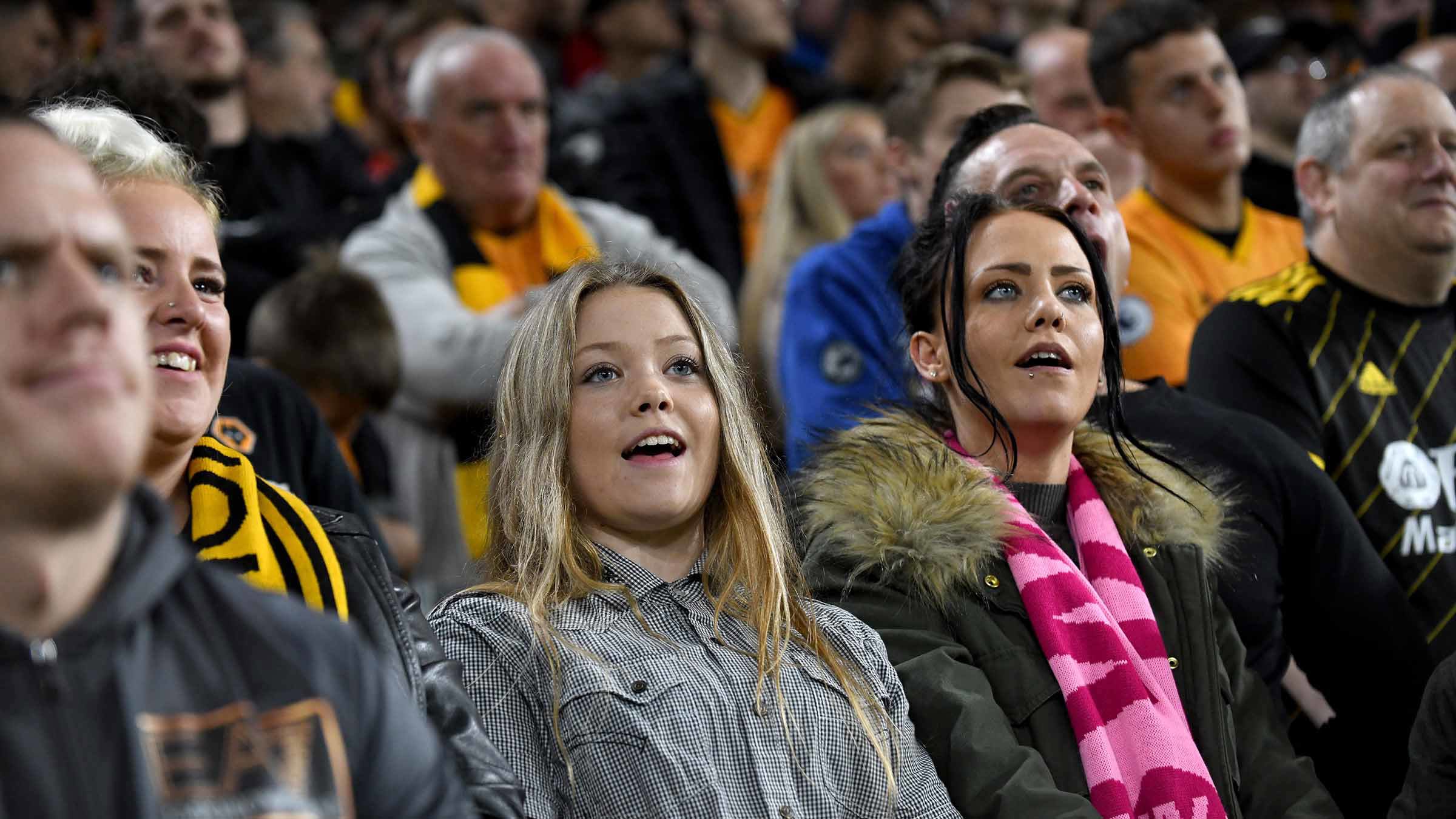 The rights we have to be able to comment on social media or shout something at a football match, also bring responsibilities. We have a moral duty to treat others with respect. For so long what I would term 'bullies' have got away with abusing people by just brushing it off as a bit of banter.
"Can't you take a joke?" is often the follow-up. But nobody should ever be subject to abuse or discrimination on the basis of their gender, sexuality, faith, ethnicity or disability. Those things are never the legitimate subject matter of a genuine joke.
At Wolves, everybody who is willing to abide by a certain set of basic principles is welcome to be part of the pack. To join, feel at home and play a part in the life of that pack. And that brings some potentially fantastic positives, from sharing success together, celebrating goals together, and being tolerant of each other.  
Wolves is a football club, playing a sport, and that is probably an appropriate way to finish in remembering in how we treat other people – the word 'sport'. At the heart of a sport are the concepts of fairness, equal opportunity and the valuing of everyone's gifts and talents. If we are all 'sporting' in our comments and our attitudes to each other, by including everyone and treating everyone as equals, then we can truly say with much justification that we are all playing a positive part in the life of 'One Pack'.
That's the sort of pack I want to belong to, and that's the sort of pack my faith says I should belong to.
***
One Pack Week, the first of its kind at Wolves, has been created to celebrate and promote the equality, diversity and inclusion work undertaken across all areas of the club.
One Pack Week, the first of its kind at Wolves, has been created to celebrate and promote the equality, diversity and inclusion work undertaken across all areas of the club.
Click on the links below to see the latest One Pack Week features:
The matchday experience for disabled supporters
Long read | The inclusivity of women's football
Experiencing racism, challenging prejudice and instigating change
#OnePackWeek