26th October 2020
Throughout Black History Month, wolves.co.uk have been highlighting the figures, both historical and personal, who have been an inspiration to our players and staff.
Today we actually feature a former Wolves player and indeed former ambassador of Wolves Foundation, Matt Murray, now a Sky Sports pundit and also passionate advocate of removing racism from sport and society.
Matt last week hosted a Zoom call for young participants in several Wolves Foundation projects to highlight the Premier League's No Room For Racism campaign, where he interviewed first-team defender Ki-Jana Hoever as well as chatting to former Wolves captain Karl Henry and current Wolves Women Player of the Year Jamila Palmer.
Here Matt tells us about his experiences of being on the end of racist abuse, physical and verbal, while he was growing up, and reveals the three footballing figures who have inspired him during his career.
On personal inclusion issues growing up
"I had issues around racism and discrimination from different sides when I was growing up. I am from a unique background, as my biological dad was Nigerian and my biological mum English, but I was adopted from birth by a white couple.
"Growing up I had issues around insecurities in my identity, being of dual heritage or mixed race as I refer to myself, in a very white environment.
"I always say that I am very fortunate to have been adopted by great people and brave people. Racism for me comes from people and not the colour, and I have met some unbelievable white people in my life.
"As a kid, I would be around black people and they would realise that culturally I was different to them. Sometimes in football the black lads would call me a coconut, black on the outside and white on the inside. That would hurt.
"Then I would have issues from white people because I was mixed race and a lot of bad stuff would get said to me. The other kids wouldn't let me join in football games because of my colour or I'd be chased home from school. There were times when I would be warned that people were waiting to beat me up when I walked home and so I would go a different way which took an hour rather than the more direct five minutes."
On being on the end of abuse and discrimination
"I will never forget my first ever game of proper football, for Lichfield Colts under-9s, away at Cannock. It was a big thing and I was excited and nervous at the same time. I used to play an age group above myself, and my manager was Don Astle, a big Wolves fan, who I love to bits.
"We were in the first couple of minutes and I slid and collected the ball. It was in my hands. Then their player just ran and tripped over me. To this day I can see this old, grey-haired referee, coming over and awarding a penalty.
"I remember at the time, I heard people on the sidelines saying, 'We know why you've given that'. But I didn't really understand it at first. Penalties were rarely given at that age anyway. But I actually had the ball in my hands and the boy ran over me.
"I can close my eyes and still see that referee even now – a racist old man. I was eight years old, and he gave a penalty against me. It completely spoiled it all and I was taken off for crying, I was so upset.
"There were many examples like that at football. I remember a kid stamping on my foot and telling me that his dad had said if he kicked 'one of you' he'd get two points. I can remember people saying I was like 's**t off a shovel literally' because I was that quick. There were comments like that all the time and I grew up with that ignorance around me.
"I'm not going to lie to you, school could be tough as well. I remember being surrounded by older kids with baseball bats and rounders bats. Another time being head-butted. Having a rock thrown at my head for absolutely no other reason than the colour of my skin. And then being challenged by an older kid to a running race, beating him, and then him taking my legs from under me and raining kicks on my body. His parents were even watching and did nothing. How can you watch your kid behaving like that and do nothing?"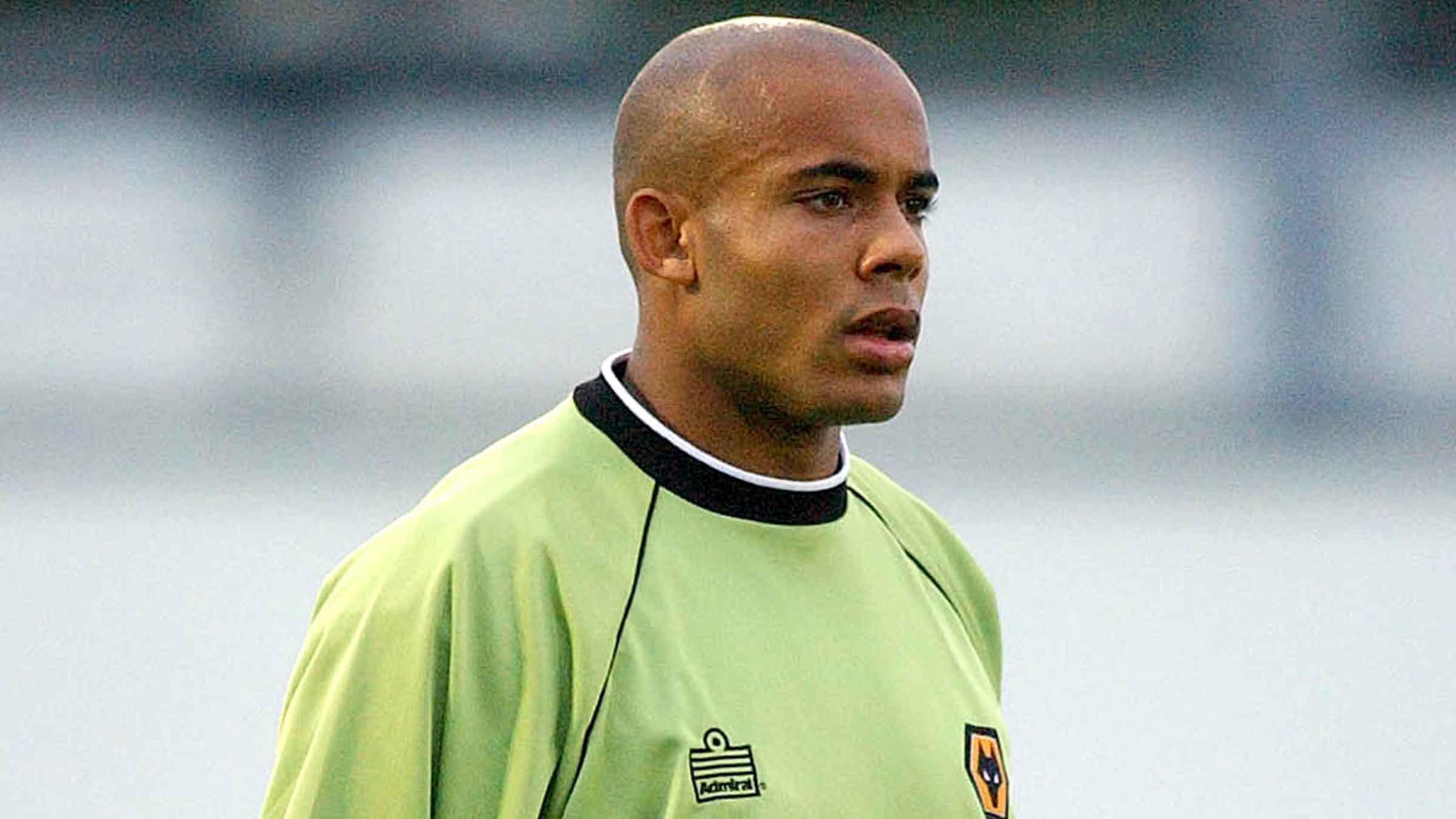 On dealing with discriminatory issues
"My mum and dad always used to tell me not to fight back physically. They said that meant I had sunk to their level. And so not getting involved would always be my aim. But I couldn't always stick to it.
"There were several occasions when I was surrounded by loads of kids, often older kids, and I would get physically attacked for no other reason than my colour. It was fight or flight. If I didn't do anything, I'd just have been on the end of a really good kicking. I hated fighting, I didn't want to fight, and I have never been an aggressive person. But sometimes, as a last resort, there was no option. The red mist came down you know? I learned judo growing up and I needed it. And I could run really fast as well. No one at my school could out-run me.
"But it was very difficult to deal with as a kid. And it was all taught as well, it wasn't a natural thing. You don't get a nine or ten-year-old telling you that you can't play football with him because you are black unless it has been taught by parents or someone else.
"You can hear it in my voice even now, it scars you. I would be chased home from school and I'd be crying, and saying that I didn't want to be black anymore because of the treatment I was getting.
"It's funny, because after Wolves won the Play-Offs, and I was Man of the Match, I bumped into one of the guys who had given me so much grief when I was a kid. He came over to congratulate me, and asked me if I remembered him. 'Yes I remember you,' I replied, and went on to tell him everything that he had done to me. I shook his hand, and said I hoped he had changed. It was like he couldn't even remember it, or didn't realise the damage he had done."
On how things changed as he became older
"When I broke into senior football, for the most part the support I had from everyone was unbelievable. I never really got any bad stuff. Playing for England under-21s there were a few problems but it was always away from home. Against Italy they had a section of supporters who were racist chanting, in Slovakia the same. Even at under-16 level we played Cyprus away, and they were calling us names on the pitch even though we had been in the hotel with them all fine before the game. They were trying to put us off – and we beat them 5-1. Our way of dealing with it was to roll our sleeves up and go out and beat them. 
"I feel fortunate I was with Wolves through the Academy and first-team which was such a diverse place. Sir Jack Hayward owned the Bahamas and had black people working for him over there, Jez Moxey's wife was black, there were fantastic black people on the backroom staff like Terry Connor, Kunle Odetoyinbo, Tony Daley, Jazz Sodhi. I grew up in a very diverse club and I should also say I worked with some amazing coaches who were white as well. People like Martin Thomas with England, Bobby Mimms, Peter Bonetti and Rob Kelly, just to name a few who all played such a major part in my development, and then going on to managers like Dave Jones and Mick McCarthy too.
"The problem is still around though. I have received racism on Twitter when I have talked about the issue on Sky. I have been told where Heathrow is and that I am a guest in the country. It is a shame that people feel threatened, but it is nothing like that. It is about not giving me a job because of my colour – just give me an opportunity and then I have got to prove that I am good enough."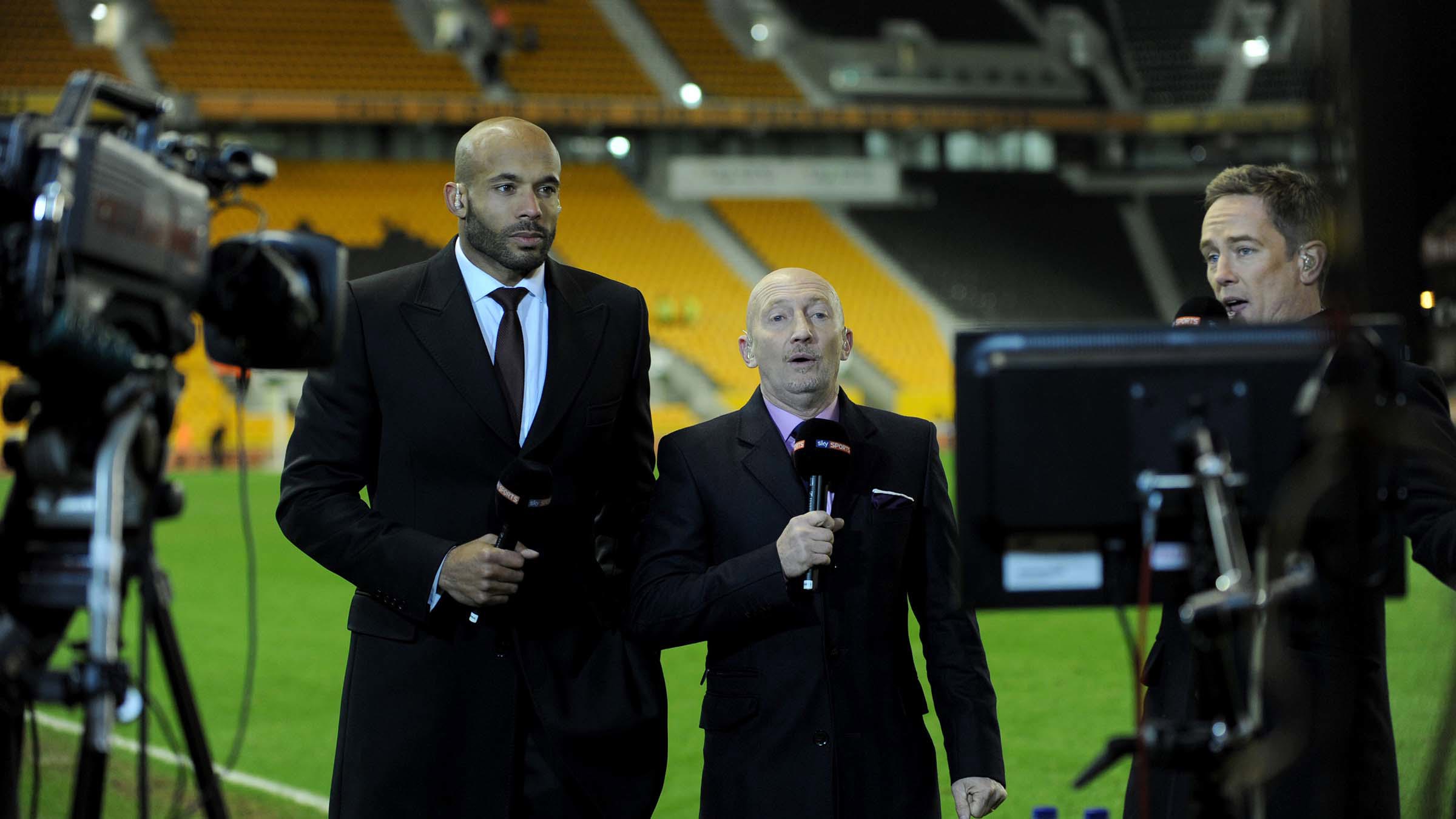 On his inspirations
"I would pick three inspirations in particular. First of all, David James and Shaka Hislop. I always wanted to be a goalie. But black people didn't really play in goal, and Neville Southall was my childhood hero. But then David James and Shaka Hislop came along, and I could identify with them. They showed you could be a black goalkeeper and play at the top level and there was an acceptance of that. They were massive inspirations to me as a young man and made me feel that if they can do it, then so could I.
"Then it would be Terry Connor, who is just an unbelievable human being. He had been through so much with the abuse he had received as a player, and he would try and help us deal with it if it happened to us. He treated all of us with great care whether it was myself, Joleon Lescott, Keith Andrews or Colin Larkin. He was amazing. But I think he knew that things might be just a little bit different for the black lads – he knew what his generation had endured and how they had paved the way for a smoother ride for us than what he had gone through.
"TC used to tell us not to let anyone ever have the chance to say to us that they weren't going to pick us or select us because of the colour of our skin. And sometimes he would say that maybe we would have to be better than the others, but mainly to control what we could control. He would push us, and give us tough love when we needed it, but he was a family man who would instil his values into us. When he got promoted in his job at Wolves, and then demoted, he didn't sulk about it. He went and got the qualifications that he needed to come back and do the job. And he got it. He didn't want a free ride, he just made sure he covered absolutely everything that he could to make progress.
"If we went away with England he would give us advice on how to conduct ourselves, to be on time, be early for a meeting. Don't let anyone be able to say, 'You're on black man time'. You go to that meeting early and there is no excuse. He would train in a t-shirt in the cold as a player because black people supposedly can't take the cold can they? All the stereotypes, TC broke them down. He probably didn't even realise how much he inspired us, and made us want to be the best we could be."
On taking inspiration into his own life
"From TC? In so many ways. Show how much you care about young people. Treat people like you would want your own child to be treated. And be the best you can be. As long as you do that, and you are qualified, then what will be will be.
"If you were in the gym and you lost count, and you thought you had done ten but you might have done nine, TC would make you do 11. But he would do it with you. He is such an unbelievable person that you just trust with everything. He was a fantastic foil for other managers and I would try and take some of that on when I was coaching.
"As an example, after a group meeting, go and find individuals and have the one-on-one chat and just break things down a little bit. Sometimes after a team meeting with a manager it might feel all one way but in those one-to-ones it could be broken down and the message reinforced in a slightly different way. It was just like that really. I took a lot of those values.
"Another example I think of is what happened recently when a few people were having a go because there were a few more black pundits on TV. Suddenly these conversations became more noticeable, so maybe it was a problem for people?
"The black people were somehow getting blamed for other pundits losing their jobs. And yet some people forget the work that the black people have put it in to get where they are. I have been employed by Sky for ten years, and I would like to think that is because I have learned the job and I know what I am doing. I always turn up on time, I always do my research, I give an opinion, I ask for feedback, I work hard. 
"I will go anywhere to work on a game. I might get asked on a Friday night to do Colchester or Crawley the next day because someone has had to pull out, and I will be there. I used to do the radio, driving back from QPR in the snow and so on, for a fee which didn't even cover my petrol. But that was because I wanted to learn. Anyone who would criticise me for getting a job I would think back to that nine-year-old giving away a penalty on the park and what I have dealt with since – nobody really knows my journey."
On the Black Lives Matter movement
"I think it is really important. I still see Black Lives Matter or No Room For Racism or Kick It Out - all the different movements – as sharing the same goal and being about people being against racism. And it's about conversations about equality, and giving people equal opportunities. Try and think about the stereotypes. Everybody has to look at themselves and everybody has to reflect and I think these initiatives provoke some really good conversations.
"What I would say is that I don't like the political side of Black Lives Matter and that is what I need to learn more about. But it has made me research more. The guy in Bristol whose statue was pulled down – Edward Colston – I didn't fully know about that. There are so many things for all of us still to learn.
"But starting these conversations is really good."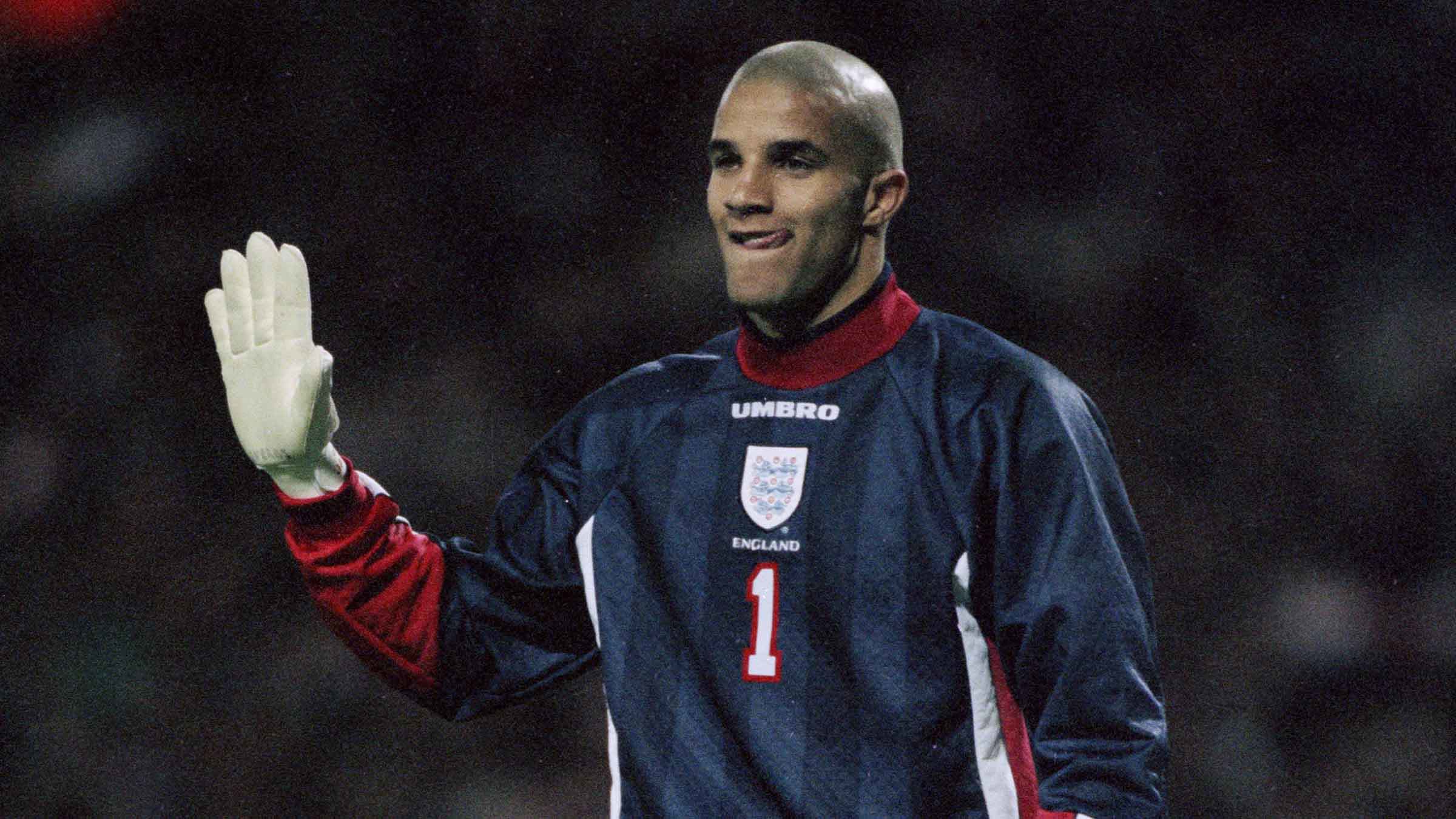 On more to be done than just Black History Month
"There is, definitely. Black History Month, highlighting the role of black people in history, is a great thing to do, and so is trying to stamp out racism in football. But we are going to need more moving forward.
"People taking the knee is a powerful gesture but now I want to see stats to show real change as well. I want to see black people in high profile positions not just being role models but mentoring other people. David James and Shaka Hislop made me want to be a goalkeeper I looked at TC as a coach and he always gave people time. But we do need more.
"One of the things that used to wind me up more than anything was doing a player appearance at Show Racism The Red Card events, and there were no other players there, or just the same faces. If people can say things, hold up a card or wear a t-shirt then that's a start, but go and give your time as well, spend an hour talking to schoolchildren, because education of the young generation is key. Don't just pay it lip service.
"Look at what Marcus Rashford is doing at the moment. Unbelievable. Can people then go and sponsor a young kid through university, or mentor someone? Can we make learning about diversity a compulsory part of doing your coaching badges? Can we teach more about black history, and the impact of racism, in schools? That way we can explain more to young people about the repercussions of things that they say and the hurt that they can cause.
"I think clubs can also do more. I used to take the diversity training, but it was never a priority and often got cancelled. I think a player should be compelled to attend diversity training at least once every three years. More than anything I would really like to see people just giving more of their time, to help make sustained and lasting change."
On positive experiences of improvements in society
"Listen, when I think back to my schooldays, and stuff that happened to me, it has improved since then by 100 per cent. There is a feeling that we can speak openly about it now when maybe we couldn't before. Some of the stuff I went through as a kid, I used to bottle it all up. I still remember the day I was chased home and finally told my parents what was happening to me after hiding it for so long. Now things are discussed far more openly. And I also must say, while it was tough for me at times growing up, I still do look back on my childhood really fondly and feel fortunate to have been brought up by such fantastic people who were always there to help me.
"And as I said earlier, moving onto football Wolves for me was a great example of a diverse club. And I think the game has made big strides forward. But there is still more work to be done."