23rd October 2020
Throughout Black History Month, wolves.co.uk will be highlighting the figures, both historical and personal, who have been an inspiration to our players and staff.
Today we feature Jon Hunter-Barrett, head of Academy coaching at Wolves, a job which focuses around football and people development, both for staff and players.
Jon first started working at Wolves as a Foundation phase coach back in 2011, and has been heading up the Academy coaching system via his current role for almost 18 months.
On his inspiration  
"I would say my nan, Una Barrett. She came across with my grandad as part of the Windrush generation, coming over from Jamaica with literally nothing and having to leave two kids behind.
"She wanted to make a better life for her family, initially working in low paid jobs to provide for her family and sending money back to Jamaica to support her children until such time she could 'send' for them several years later. In time she managed to secure a nursing job and create that new life in England.  
"What they had to deal with during that time – the 'No Blacks. No Irish. No Dogs' mentality and those sort of attitudes – doesn't really bear thinking about. They were living in a house with a lot of different families and at times it must have been extremely difficult.
"I remember my nan telling me stories of how they had to 'accept' racism as it was an everyday occurrence. "What could we do?" she would ask. She would encounter faeces being smeared on the door, or someone would urinate through the letter box or the standard regular verbal abuse – that was in addition to the workplace racism that went on but still she rose up and faced each day as if it were her first day. That's my inspiration."
On how he has been inspired
"Probably by all the values that my nan follows. Hard work, honesty, commitment to the cause and following through on what she had set out to do.  
"Both my nan and my parents instilled strong family values, work ethics and the need to be educated, resulting in half of nan's children being educated to degree level and, in some cases, higher. Nearly all of my nan's grandchildren have degrees or higher and the ones who do not have degrees are either studying for one or have chosen not to do so. This goes against the negative image sometimes portrayed of black people. Additionally, I am fortunate enough to have every member of my family in employment.
"Putting family first is also one of her strong values. In Jamaican culture the nan is usually the person who is pretty much in charge of the family. Nan would cook for the whole family every week on a Sunday – not so much recently with the pandemic which I know is hurting her – but that is what she normally does and really enjoys."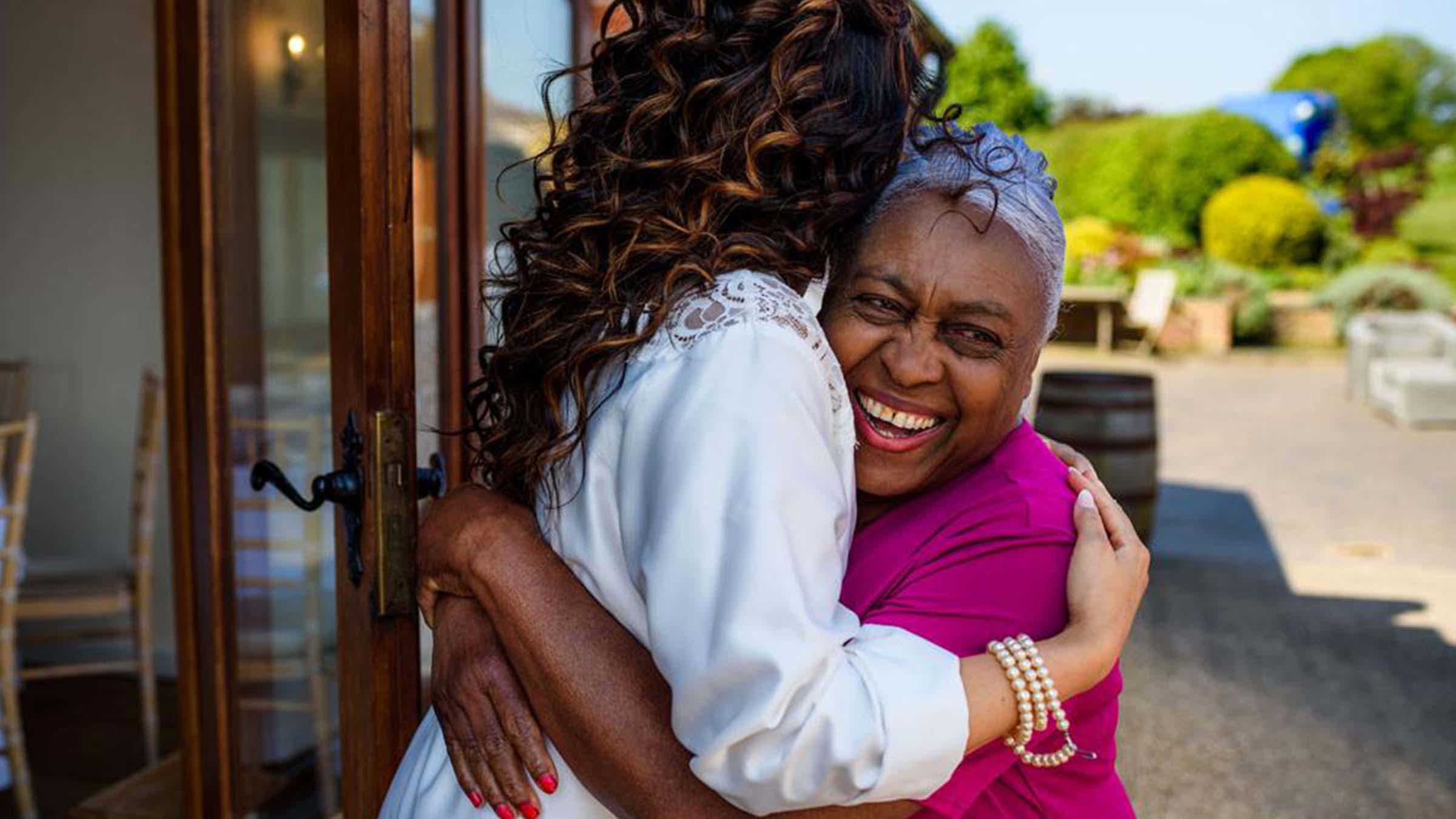 On the Black Lives Matter movement
"I think it is worrying that there is still a problem that needs to be addressed and it can only be changed over time by educating people and helping to make a difference. We have to change the narrative of how this issue spreads because if we don't, people will continue to do the same things that they have always done because there is no reason or consequence to think that things need to change.
"Even with my relatively small platform, that is what I am really keen to do.
"It is about trying to help people understand more about black culture, and realise that being black is actually OK. I think it is important to try and change that mindset, not just of people who aren't black but black people themselves, to know that they can be successful and achieve things. Those values I have already mentioned – hard work, commitment – all come into play, as well as taking the opportunity to upskill yourself as well." 
On personal inclusion issues faced
"I have had a few experiences. Before I started full-time at Wolves, I worked in another environment and attended a Jobs Fair. Part of my role was to try and recruit people who were unemployed. I was sent to set up the stall at the fair but as soon as I walked in, the perception from people there was that I was attending the fair myself and looking for a job. In contrast, the person I was with was immediately helped and taken with their equipment to the stall. 
"That is not to say there is anything wrong with being unemployed and trying to find a job, but more so there was the thought and stereotype that I couldn't possibly be there to be trying to help people get into employment."
On dealing with discriminatory issues
"I try and challenge it if I can. Another example which happened recently concerned the perception of football players taking the knee before the game.
"I was sat quietly in the corner watching a game and the people concerned hadn't seen that I was there, and they started questioning why the players were still taking the knee, saying that they had 'got the message'. 
"I got up and went over and challenged them about it, which was interesting! I did it in a calm way but it took a bit of courage to go over and ask them what it was that they didn't understand, or what it was that they were concerned about.  
"I think they were shocked that I actually went over to sit with them and the fact that we were having to have the conversation suggests to me that there is still a problem."
On positive examples of inclusion and diversity
"I think Wolves is actually a really positive example in this regard. I go back to people like Kevin Thelwell (former sporting director) and Gareth Prosser (former Academy manager) in how they worked and recruited and brought people into the department.  
"I always felt like they didn't employ me because they thought it would be an advantage in bringing in players from the inner city where I grew up, they employed me because they felt I was good enough to be there. And Marc Campbell (former assistant Academy manager) is another who deserves a mention because he really opened up a lot of doors as well.
"Wolves has been a really positive experience, but I do still think that football as a whole still has a long way to go."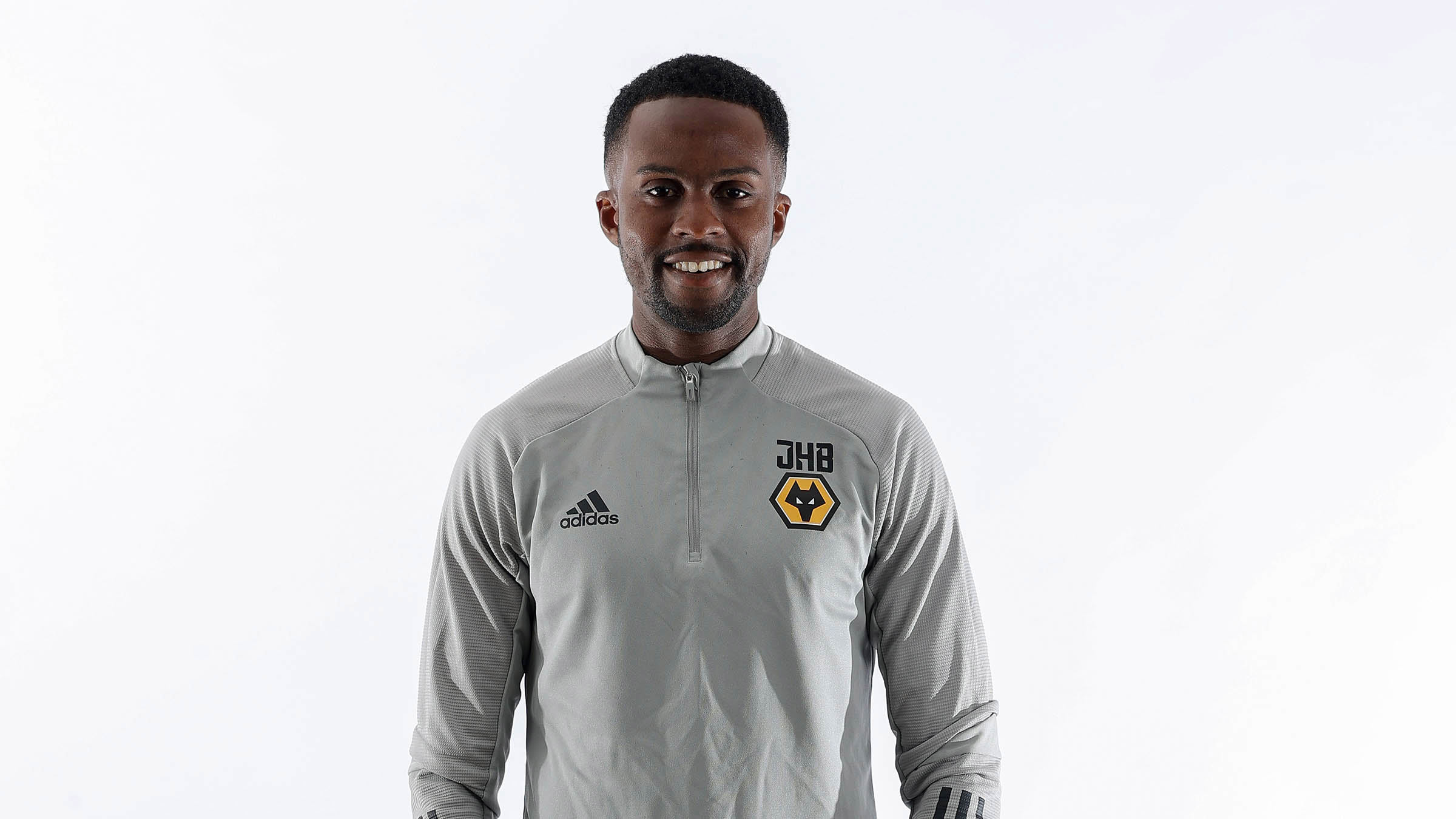 On the importance of Black History Month
"I think it is important to highlight really positive black role models as you always need someone to identify with and aspire to. 
"As an example, on Sky Sports now I think there is more equality and diversity around when it comes to the people on there working as pundits. It looks like there are opportunities opening up which is important as people always need someone they can identify themselves with.
"Having diversity within leadership settings is also vital. We all know that Wolverhampton is a very multi-cultural place, and to have a diverse range of leaders is important in helping others to develop."
On improvements still needed in society
"I think a really big step is for people to be aware of their unconscious biases. I go to away games sometimes, both in my current role of head of Academy coaching but also previously working as a Foundation Phase coach, and I see from people's reactions that they just don't expect me to be in a senior position. And it had nothing to do with how I was conducting myself. 
"Once they realised, they then immediately started to change their behaviour towards me. Previously it was an unconscious almost hierarchical bias, but then they realised I was someone that might be able to help them.
"We all need to be aware of these biases because we all have them, but the wider question is whether we realise that we have them. The more we all think about them and realise what they are, the more improvements I think we can make in society."