28th March 2019
Wolves are set to become the latest Premier League clubs to launch a weekly 'Autism Hour' environment at the official Molineux Megastore.
The club will take 60 minutes each week to provide autistic people with a break from the usual overload of information and make the Megastore more welcoming for them as part of a 'Wolves Welcomes Autism' campaign.
Starting on Sunday 31st March between 3pm and 4pm, a calmer environment at the shop will be created each Sunday afternoon, including reduced lighting and music, while the bright images on the shop's TV screens will be replaced.
Megastore staff have also been trained so they can provide the best service and support possible to customers with autism.
Laura Wright, Disability Access Officer at Wolves, said: "We're extremely proud to be able to launch Wolves' first ever Autism Hour, as well as become one of the first Premier League clubs to introduce a scheme of this kind.
"Our 'Wolves Welcomes Autism' campaign is very important to the core values of the club as we endeavour to make every member of the Wolf pack feel as welcome as they can be while at Molineux, especially ahead of World Autism Awareness Week which runs from April 1st to 7th.
"Autism Hour is an excellent initiative which will provide an enhanced shopping experience for people with autism, but we hope it will also increase the understanding and awareness of autism among our existing customers and colleagues."
Please note, although every measure will be taken to reduce noise and lighting at the Megastore during Autism Hour, there may be some sounds which cannot be removed, such as cash registers and fire alarms.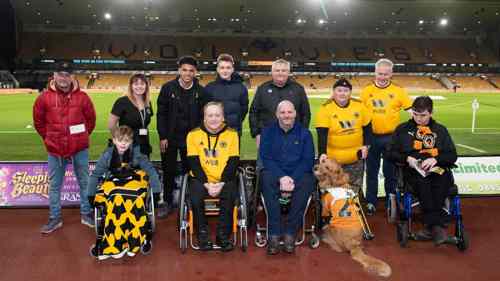 Wolves' Disabled Supporters Association.