16th February 2022
Anticipation is building for the start of the Arnold Clark Cup as England's Lionesses look to kick off their 2022 with a bang.
Four of the world's top nations – England, Germany, Canada, and Spain – will compete in this inaugural round-robin tournament, providing the perfect test for Sarina Wiegman's side as they begin their preparations for this summer's home European Championship.
The Lionesses' clash with Germany will take place at Molineux on 23rd February, 7.30pm, following Canada and Spain's showdown earlier that day, and tickets are available here.
Former England captain, Faye White, knows the pressure of hosting a major competition more than most. She led her side in the 2005 edition which took place in the north west of the country. Since that point, the women's game has progressed "to a whole new level".
Professionalisation and the introduction of a major domestic league has helped lift the national team to new heights. With that now comes the expectation of bringing home silverware in every tournament they compete in.
The Lionesses are in fine form, having a perfect record since Wiegman arrived last summer, but they have been tested little. White sees the Arnold Clark Cup as key in helping prepare this side for tougher opposition and the intensity of tournament football: "You need to be playing top teams regularly to improve you, to get you ready for the pace of the game and the intensity of tournament play."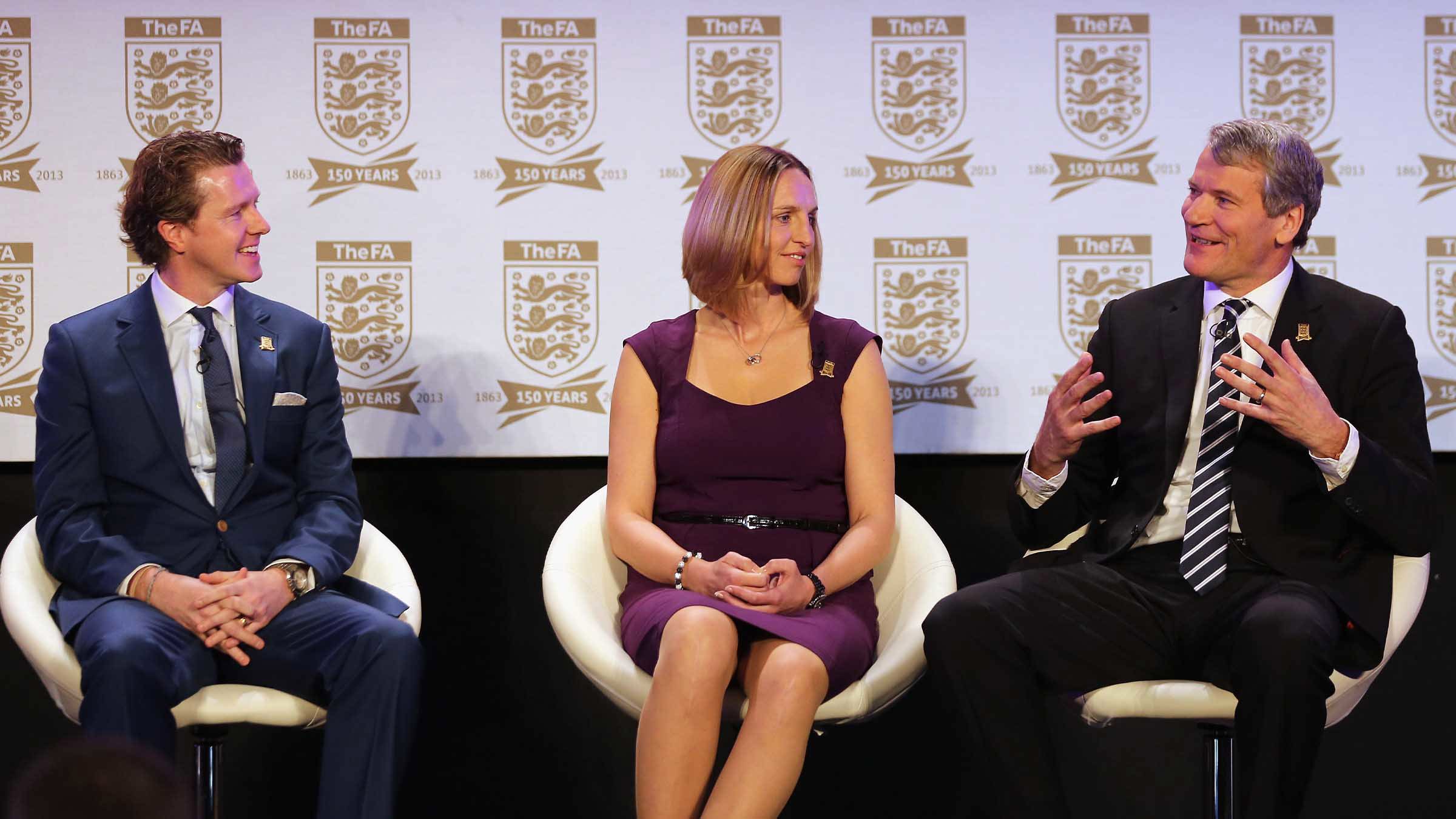 The prospect of Canada, Spain and Germany coming to these shores is exciting. England's battles with Canada hold a lot of history, always feisty, close and at times contentious.
White sees them as a team who are "similar to England" but "have taken that leap of now producing it on the massive stage" since becoming Olympic Champions last summer. Meanwhile, Germany are still "just a juggernaut of the women's game" who are born winners, and they'll meet at Molineux.
But it is Spain that White sees as one of the most intriguing prospects in world football: "You look at the players that play for Barcelona and how they have done against our top FAWSL teams in Chelsea and Arsenal recently. The way they play football is just on another level."
Each nation possesses a different kind of threat and how the Lionesses handle that pressure will be key. White feels the fact that their new manager has been there and done it before – having guided the Netherlands to win their home Euros in 2017 – will be a key part of England's success this month and beyond: "Sarina has experienced all that. She helped mastermind it and helped them deal with that pressure, as well as getting to the level of getting there and doing it on their home turf. So, that's maybe the last little piece that we were missing."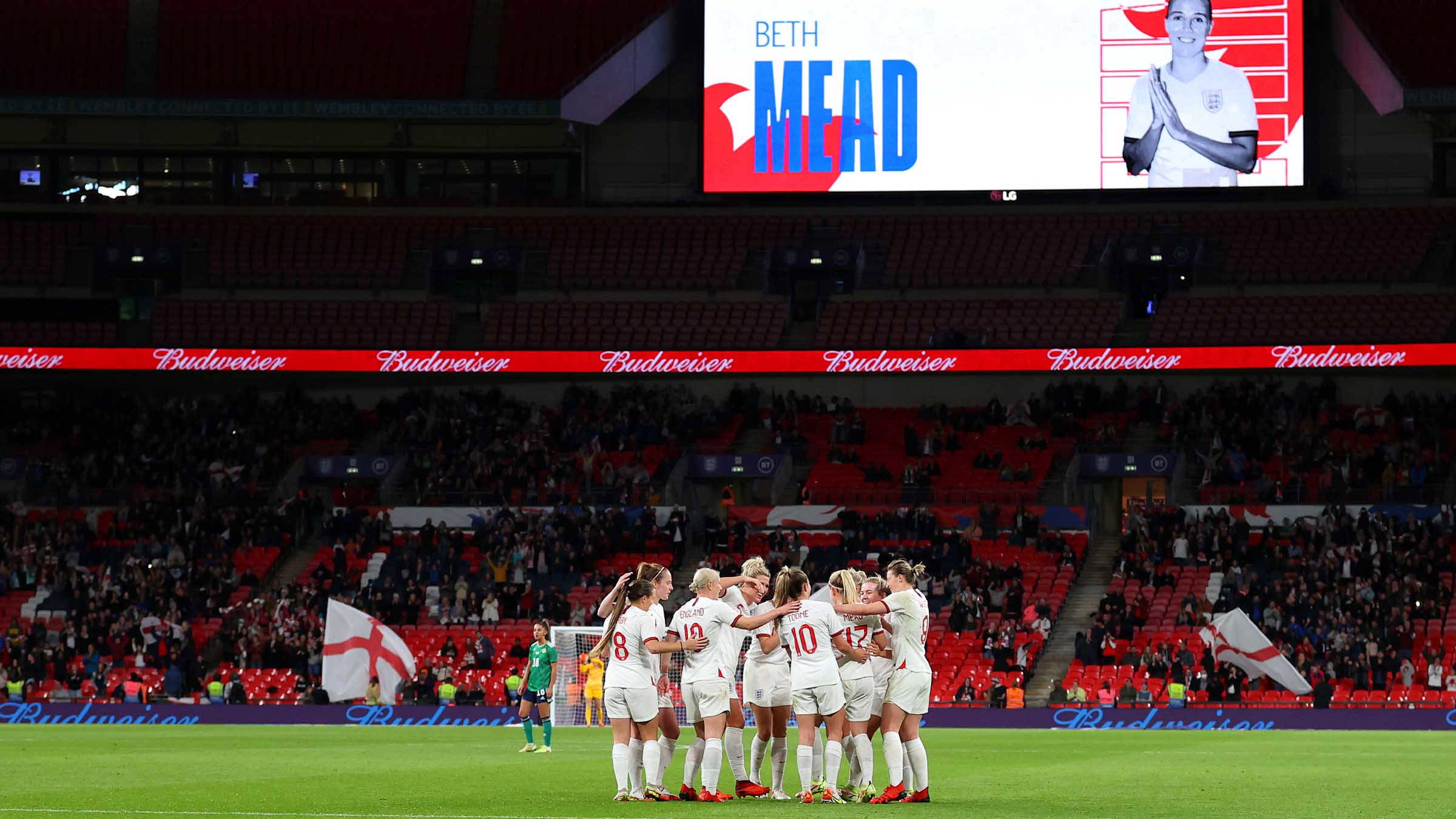 Another aspect White is sure of is how much the fans in the stands will help the team perform. It gives the players energy in those tough moments, not to mention the extra exhilaration they add when the ball hits the back of the net.
You also get to see the game from a different perspective and see exactly how players prepare and communicate: "I'd say you see so much more at a game…You can take all those tips that you notice about them in the warm ups, in the way they walk out; the way they're stood there preparing; the way they talk to each other and communicate…[And] it means so much to the players to know they have that support in the stands."
The Arnold Clark Cup will be a tournament not to miss. Make sure you get your tickets today! For fixture information and tickets, visit arnoldclarkcup.com.