12th November 2021
Following the sad passing of Ron Flowers, former head of media and journalist Paul Berry pays tribute to the Wolves legend in his own words.
Growing up as a young football fan, whoever your team, whatever their status, your heroes tend to feel like super-heroes, unreachable, almost occupying another world.
Even the merest of contact, being in the same proximity, or postcode, can lead to clammy hands, nervous twitches or losing the ability to communicate coherently.
I never saw the great Ron Flowers play in the flesh.
My parents did, so I have listened to them and the words of many others, as well as reading books and watching old clips.
And there will be an older generation of fans and far more experienced journalists better placed to pay tribute to another of Wolves' true, true legends from the most successful spell in the club's history who has sadly passed away at the age of 87.
But my memories of being fortunate enough to have met Ron on various occasions began many years ago with visits to his shop in Queen Street which he opened after his illustrious playing and later briefer coaching and managerial career – including guiding Telford United to FA Trophy success at Wembley - had come to an end.
With a knowledge of all that history, his incredible achievements with both Wolves and England, there was obviously a little bit of trepidation about my first ever trip to Ron Flowers Sports in the centre of Wolverhampton.
Equally obviously, there was no need to worry.
Unreachable? Not a chance.
Heading in to buy a new pair of football boots, on that and every visit subsequently, there was Ron, front and centre, chatting happily to customers whilst measuring feet, working the till, putting his shift in.
Nothing extraordinary about that of course - it's the life of any shop manager or retail worker - but it was difficult to believe that here was a man who had transcended the heights during his footballing career for club and country.
Think David Beckham sauntering over in the café to serve your morning coffee, Frank Lampard checking your car tyres at its MOT, Wayne Rooney popping around to read the gas and electric meters.
But that was Ron. Calm, engaging and down to earth. A normal bloke running a sports shop. To him, it was nothing more than that. Put simply, just a wonderfully warm and lovely man.
Of course, in a football sense, alongside his ability as a marauding half back he possessed a determination and fearlessness which underpinned the remarkable success which would have made him a multi-millionaire by today's comparison.
You don't get to amass the sort of figures that he did without possessing an inner steel and substance alongside the affable exterior.
Flowers chalked up 515 appearances for Wolves after arriving from Wath Wanderers, the club's nursery side based in his native Yorkshire. Enough to place him fifth in the all-time Wolves list, and a total from which he scored 37 goals.
A key figure in those pioneering floodlit friendlies of the 1950's, his shock of blond hair was as much of a standout as his driving running and powerful shot.
Three league championship winners' medals - the only three Wolves have won in the top flight – and an FA Cup in 1960, the most recent of the club's successes in the famous competition.
For England, 49 senior caps and 10 goals, and belatedly a World Cup winners' medal for being part of the squad in 1966 where he would have been part of the team for the final had Jack Charlton not recovered from illness.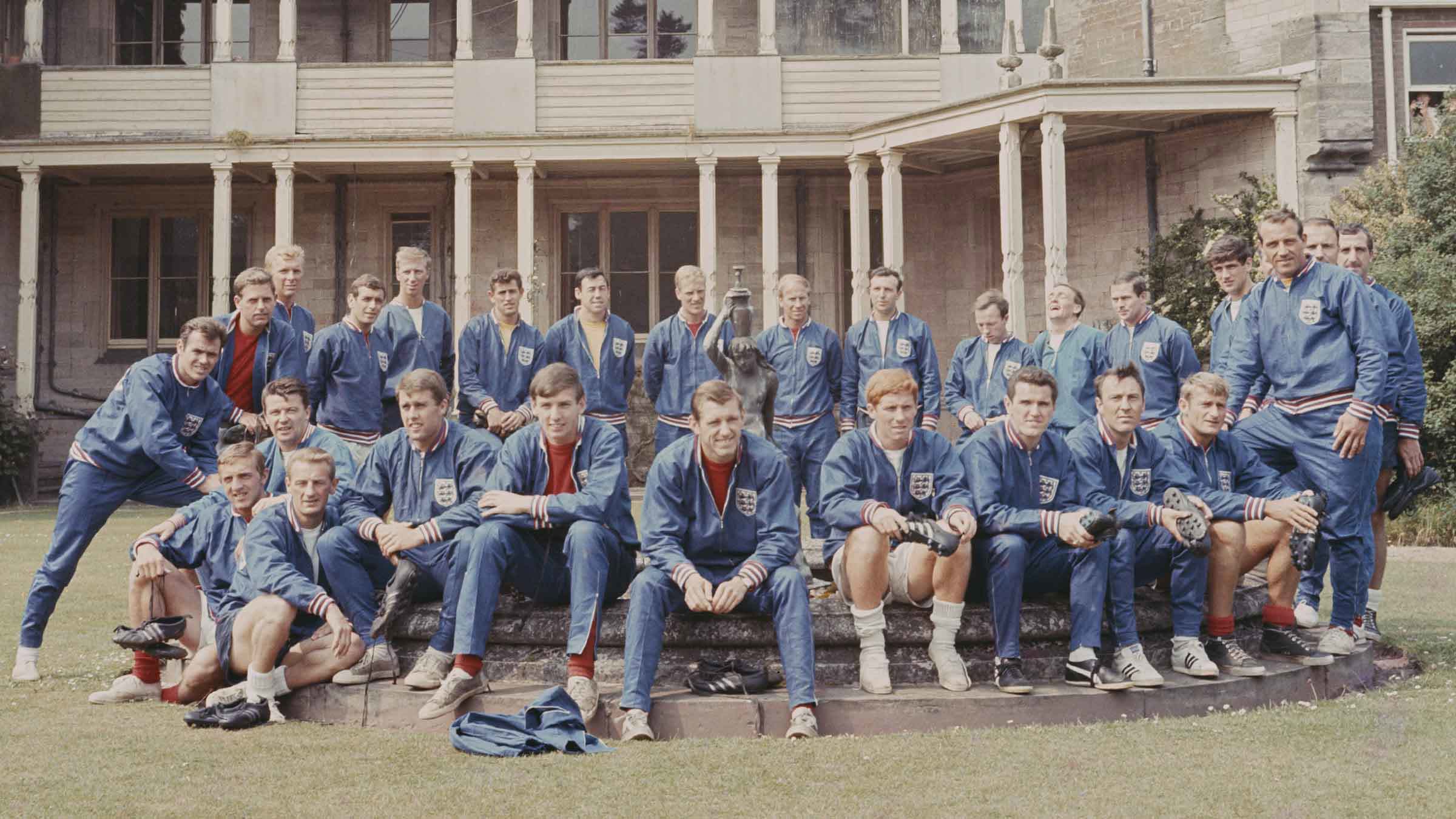 Throw in too an MBE for his services to football in the 2021 New Year's Honours list having already received a special award from the FA following England's 1000th international match against Montenegro.
And yet, despite all of those remarkable accolades, the personality of the man arguably says so much more.
Long after his career had ended, he was always willing to give his time and to give back, and not just in dealing with the procession of wide-eyed Wolves fans who would flock to his shop to catch a glimpse of their hero.
Flowers became the Vice-President of Wolves, and the President of the Former Players' Association, and was an ever-present at functions run by both when availability permitted.
No event was too much trouble, whether it was the opening of the club's new Academy, heading to Cosford for a project documenting footballers who had served in the RAF, or having a 'kickabout' on the North Bank car park followed by a pint in the Feathers with players past and present for a ticketing campaign.
All carried out with the minimum of fuss or need for guidance or explanation. Not so much 'low maintenance' as no maintenance at all.
Flowers was one of the first to support the Wolves Museum, kindly loaning his World Cup medal to what understandably became one of the most popular displays. There aren't too many of those knocking about after all!
Legendary Wolves club historian Graham Hughes – who will no doubt have been waiting at the gates with a cup of tea and a piece of treasured Flowers memorabilia - would always greet one of his own heroes with a call of 'Bring 'em out Big Ron' in deference to the times he would captain the team.
At the start of the 2013/14 season, to mark the launch of the Football League's 125th anniversary campaign, Flowers fulfilled that particular task one more time as he led out Wolves' starting 11 to mark the occasion away at fellow founder members Preston in what was Kenny Jackett's first game at the helm. 'Bring 'em out, Big Ron'. He was the perfect choice.
Flowers was among the first group to be inducted into Wolves Hall of Fame - quite right too - but he would greet that and so many other fully deserved accolades in exactly the same way as he would when meeting then Prime Minister Gordon Brown to collect his World Cup medal. With a gentle and genial laugh and a modest comment of self-deprecation.
I remember after Wolves had won an away game in Doncaster in the 2008/09 promotion season, not far from Flowers' hometown of Edlington, walking to the visitors dressing room ahead of the post-match press conference to find Ron and one of his grandsons standing outside.
A football dressing room remains a sacrosanct and mysterious location, not least in those first few minutes as the adrenalin ebbs and flows after the intensity of a hard-fought battle out on the pitch, but a knock of the door and request to Mick McCarthy of 'Can Ron Flowers come in?' was met with a very swift and resounding equivalent of 'of course he bloody well can'!
Not just a moment for then grandson Flowers to treasure, but also that Wolves first team, rubbing shoulders with a true club legend who always wore the colours with such unbridled distinction.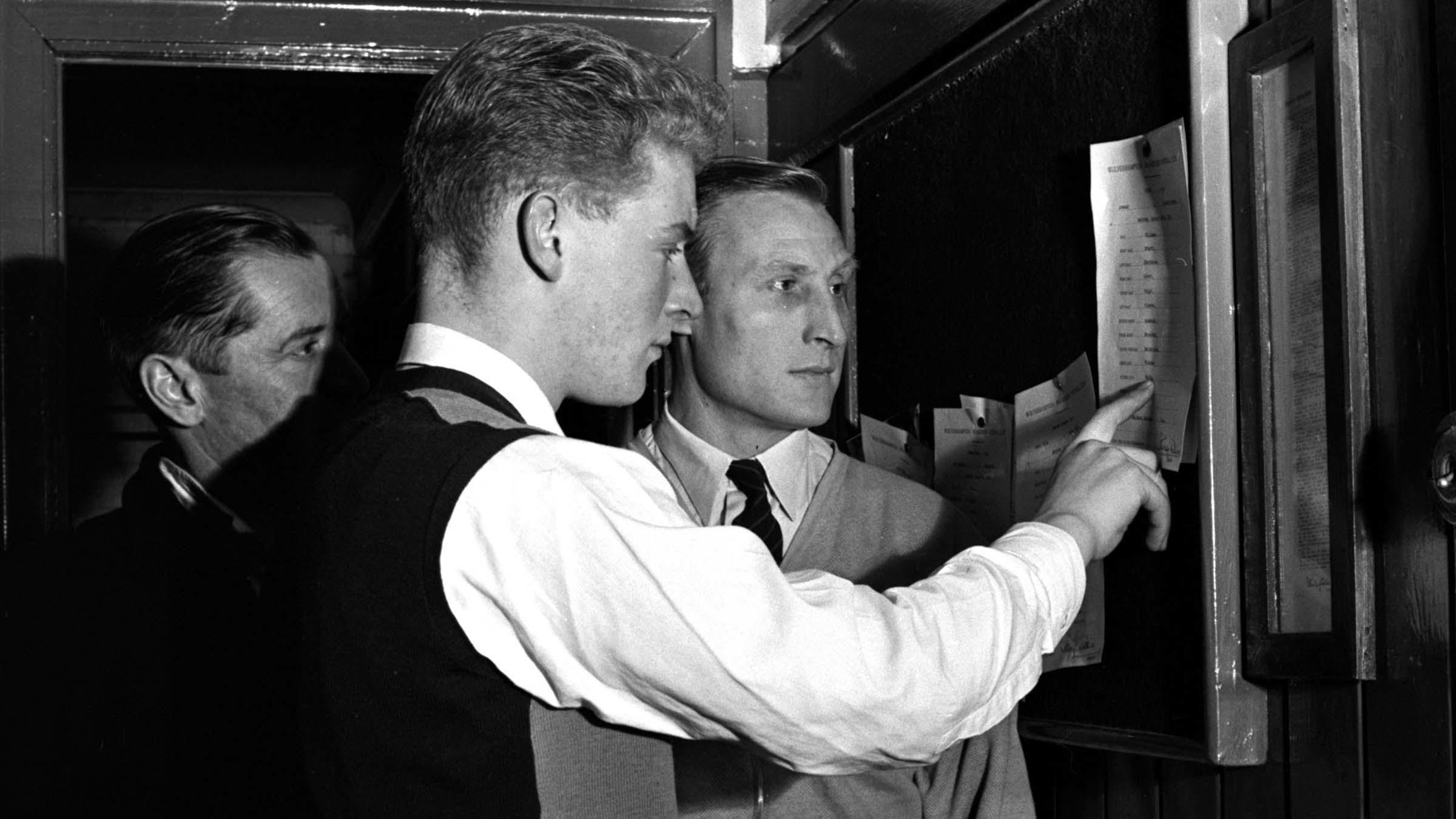 Every conversation with Flowers, even if a short one at an event or showing him to his seat for an interview, was a privilege. Something to cherish.
Every scrap of knowledge shared or memory about Wolves received was a delight, although Flowers' own contribution would inevitably be emphatically diluted and played down.
And none more so than five years ago, in the summer of 2016, when I was fortunate enough to be among a group from Wolves' press office who were kindly welcomed into the home of Ron and his wonderful wife Yvonne for a video interview about those World Cup memories from 50 years earlier.
From start to finish, for around an hour, we were spellbound. Hanging on his every word.
Of course, Ron couldn't recall everything with complete clarity – half a century had elapsed since England's famous triumph – but he remembered so much, and every time that he did, you could just sense the quiet pride and emotion as the memories came flooding back.
His eyes would sparkle, his speech would quicken, as he talked about those team-mates from '66, whom he would still meet up with once a year and had done – as a keen golfer - at his 'home' course at Brocton just a few weeks earlier.
The humility of Flowers shone through every single pore of the interview, not just when talking about England but also being part of the most successful squad in Wolves' rich history.
"All we did was play to the best of our ability, and that was Stan's attitude," he would say of his legendary Molineux manager, Cullis.
"If you gave it neck you'd be out, but if you kept going and did what you were told, if it didn't come off he would take the blame."
On leaving the house we all remarked on just how you would never ever have known Flowers had enjoyed such an illustrious career. Just as I had thought in the sports shop those many years earlier.
His passing means that there is sadly no one left from Wolves' 1960 FA Cup Final triumph against Blackburn at Wembley. As with the loss of Hughes earlier this year, it feels like the end of another era. Saying farewell to an icon.
For any football club, there is a need to live in the present and in the future. The sport and the industry is so competitive that you can never stand still and must always look forward in order to progress.
At the same time, and especially at a club like Wolves, those legends of the past will never be forgotten.
Cullis, Wright, Broadbent, Williams, Finlayson, Slater, Mullen, Hancocks, Swinbourne. So many of those from Wolves' Golden Generation are no longer with us but their memory endures in the club's Hall of Fame along with many more who will no doubt be included in the future. And now, Flowers has joined them in passing on.
Their stories will always be told, their contributions will always be remembered. Their impact, and that of all those who have brought success to Molineux, has played a part in Wolves as it is today. Amid the painful sense of sadness that one of the last of the group has passed away, there should always be a feeling of celebration that fans were able to enjoy watching them in the first place. Better to have loved and lost than never to have loved at all.
And still, Flowers' legacy will undoubtedly live on. Ron Flowers Sports, which continued under the leadership of son Glen, is still going strong, and only recently helped source the kit for Wolverhampton Schools Under-11s team who had reached their first ever national final. The relentless baton of history never stops travelling.
Grandson Harry is still flying the football flag, turning out in the centre of the Curzon Ashton defence in the National League having previously been on the books at Burnley. No doubt the enormous pride of the entire Flowers family in Ron's achievements would have been reciprocated many times over by his own feelings for them. 
Humility. That's the word that would probably best describe Ron Flowers to so many football fans. Through everything he achieved, so many incredible feats, he never got carried away. Despite being viewed as an icon not just at Wolves but throughout football, modesty would always prevail. A calm dignity and unflappable integrity.
Whatever your experiences of Ron, whether as a fan who revered him as a legend in a team of Wolves legends or as a proud England hero; or for those of a younger ilk who have to rely on footage and stories from yesteryear to shape their thoughts or simply as a wide-eyed customer in his flourishing sports shop, there are so many memories to savour.
There is a quote that talks of greatness as a two-faced coin, and on the reverse is humility.
Ron Flowers was always humble, but I imagine he never thought he was great.
And with that, perhaps 'Big Ron' – as Graham would love to call him - was actually one of the very greatest of them all.