7th October 2021
Each week, the Inside Pack shines a light on a different department leader behind the scenes at Molineux and Compton. Up next is Matt Wild, head of football administration, who discusses goings on at the training ground, including work in the summer transfer market.
On a summer of change
"The closure of the transfer window capped off a very busy summer at Compton. The departure of Nuno and the arrival of Bruno and his technical team meant we were able to familiarise ourselves with the new work permit system and its applicable rules following Brexit and the introduction of the new Football Association Governing Body Endorsement (GBE) criteria. Whilst many people may think these rules only apply to players it also encapsulates coaching professionals, making the whole process time-consuming and complex.
"While these administration hurdles can be frustrating, on the plus side the new criteria has allowed the recruitment team to expand their player search to parts of the world where under the old regulations, it would have been extremely difficult to obtain a work permit. The club were therefore delighted to have secured the signing of Yerson Mosquera from Atletico National in Colombia, who managed to obtain a visa under the new system, so its pleasing to see the changes having a positive effect to the way we recruit talent."
On gaining experience elsewhere
"The club now has some 22 players out on loan, the most highest profile being Morgan Gibbs-White who joined Sheffield United on deadline day. Whilst I am aware some supporters may have been surprised by the decision to let Morgan leave, I feel it is evident that with three goals and two assists under his belt in his first six games, Morgan's request for more game time, which I must stress played a pivotal role in sanctioning the move, is already paying dividends in his development and we wish him every continued success during the course of this season."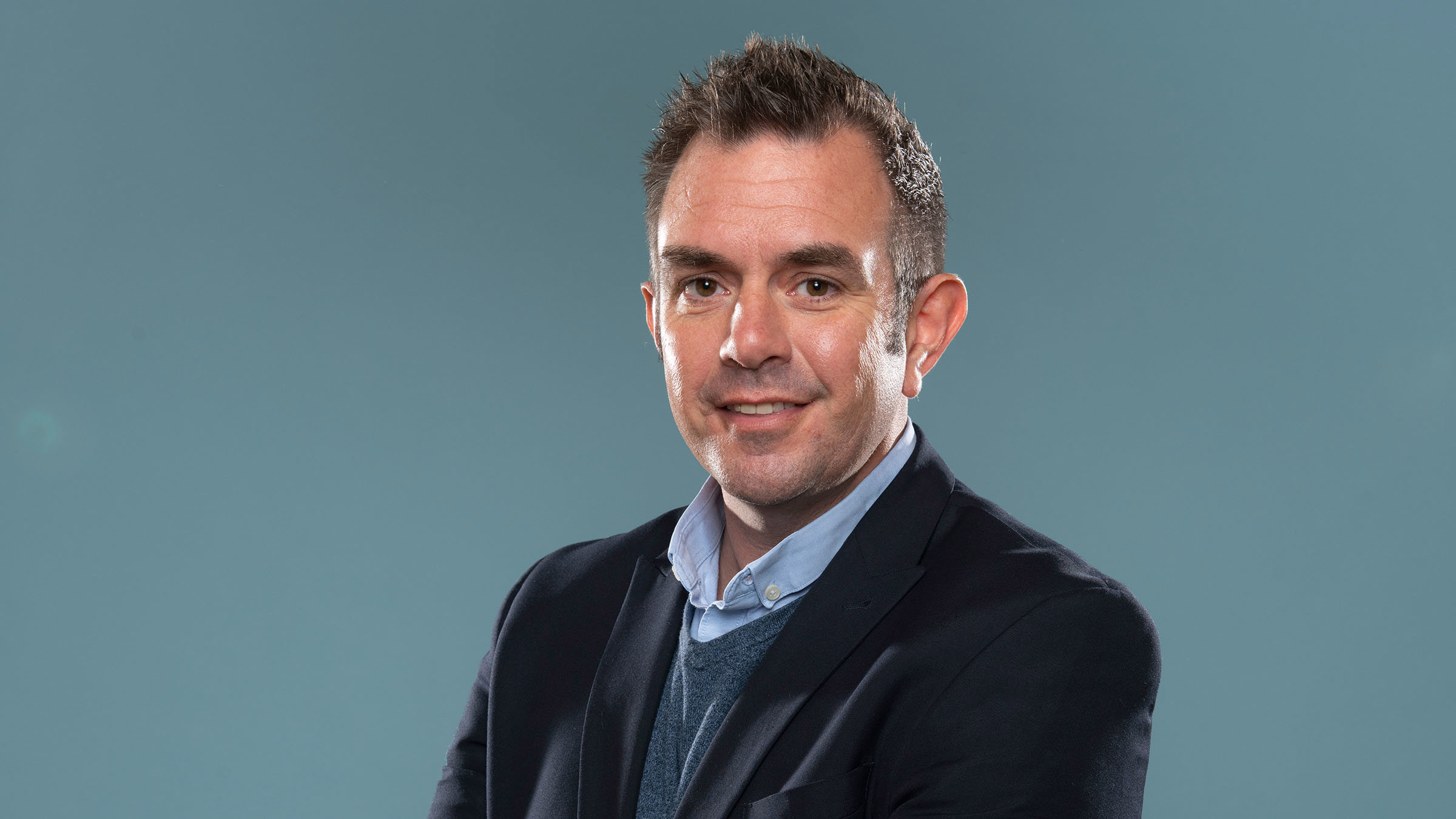 On Wolves incomings
"The transfer market this summer was always going to be a challenging one given the financial impact the pandemic has had on us all over the last 18 months. Yet, despite this, we have brought in some great talent in the likes of Jose Sa, Francisco Trincao, Hee Chan Hwang, Yerson Mosquera and Rayan Ait-Nouri and retained the services of some important players despite interest in them from other clubs. I can assure you all that the desire and ambition to continually do better will never fade and that everyone at the club is determined to have another successful season in the Premier League."
On Covid protocols
"Despite the country slowly returning to some sense of normality, Covid-19 continues to dominate at Compton, with many protocols still in place at the training ground, such as compulsory mask wearing indoors, as well on matchdays at Molineux, with social distancing remaining in operation inside the dressing room areas and the Red Zone continuing to be in operation, including the restriction of the number of people within this zone.
"Whilst these protocols remain challenging, especially with the return of fans, both the club and the PL as a collective need to ensure the squads can continue to train and play in as safe an environment as possible and finish the season with minimal fixture disruption. This not only affects players and staff, but supporters too, and we fully appreciate the cooperation of all supporters who have completed Covid status spot checks this season."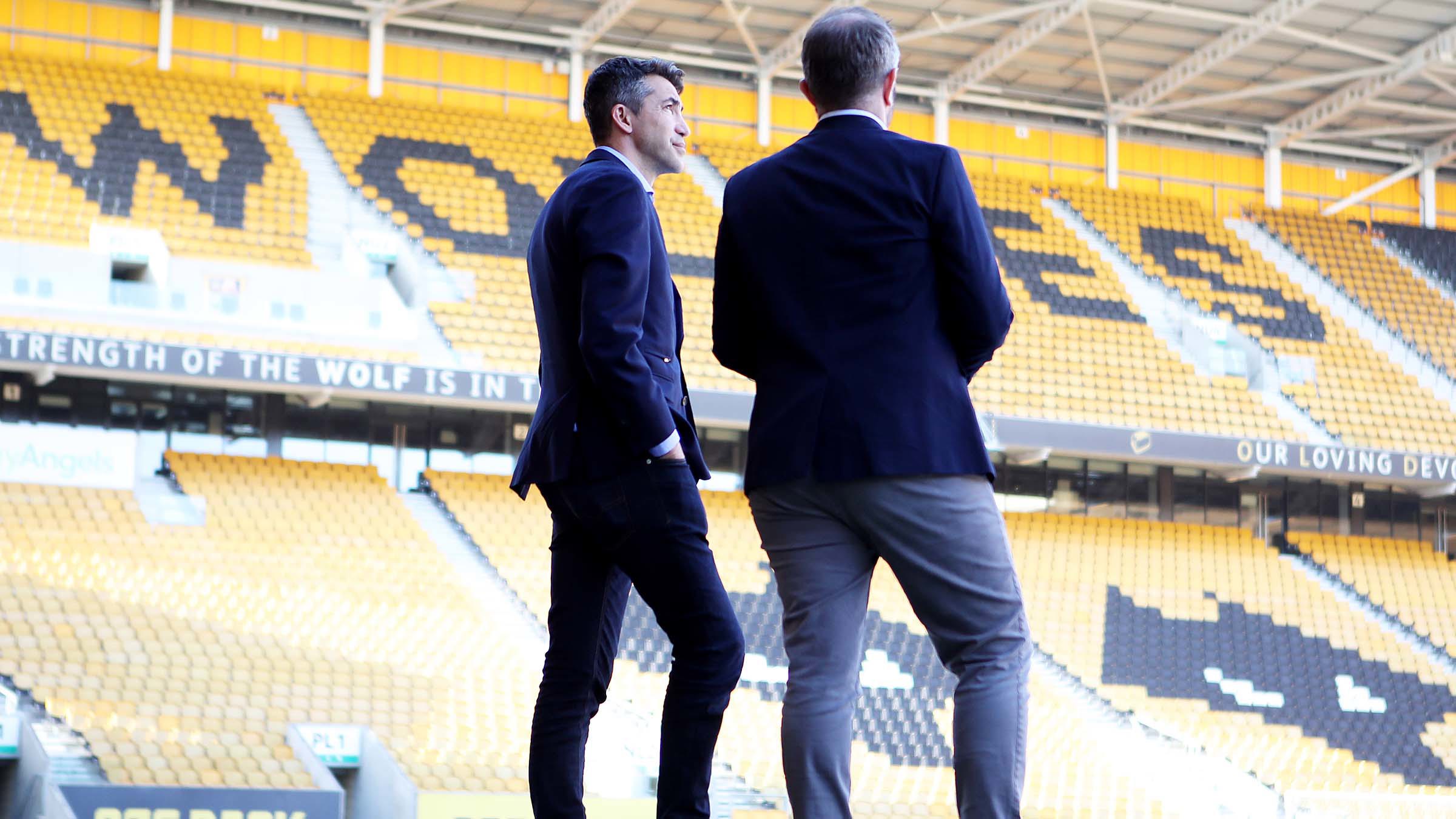 On the September international weekend
"The last international break brought about complexities which I am sure many of you read in the press, in particular regarding Raul Jimenez and his call up for Mexico who were playing three fixtures in red list countries (Mexico, Costa Rica and Panama). With no quarantine exemption available to Raul on his return it would mean that Raul would have been forced into quarantine in a hotel for 10 days and miss at least two matches, something we felt would have a reduction in match fitness of the player not to mention the impact on Raul's physical and potentially, mental health. We were thankful to the Mexican Football Association for waiving their right to block Raul from playing against Watford."
On Molineux work
"The Graham Hughes Stand has been a hot topic of late and whilst it is disappointing not to see it in use, the safety of our supporters is our primary concern and thus the remedial works have to be completed prior to reopening.  It was obviously frustrating for us all to have found out about the issues so close to the start of the season but the process to carry out the works includes a multitude of stages such as drawings, surveys, costs statements, manufacturing, groundwork prep, dismantling and installation but I want to reassure supporters that officials at the club, including those at director level, remain in continual dialogue with Arena Seating and despite supply issues as a result of Covid we are all working to have this project completed as swiftly as possible. The club will continue to provide updates as and when new information is available."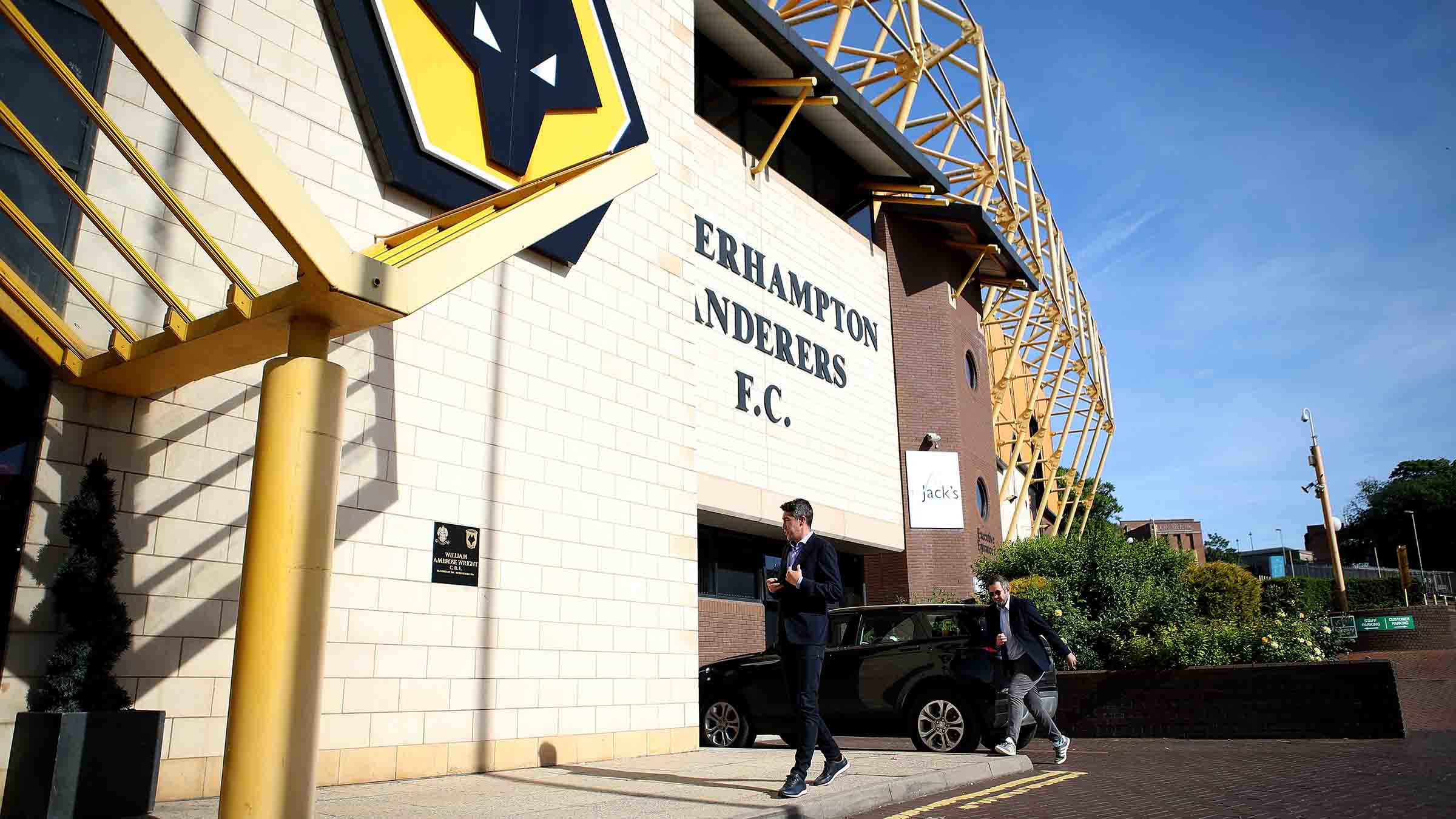 On equality, diversity and inclusion
"Finishing away from football, I would like to commend Zoe Brough, the club's equality lead, on the fantastic work that Zoe and her team are carrying out in the equality, diversity and inclusion (EDI) field. The club recently conducted a staff equal opportunity survey which positively highlighted the increased representation of staff in all reporting categories since the 2018/19 season and although we still have work to do to improve these figures further, it's certainly a step in the right direction. The club are also focusing on key events from the EDIc this season, for example, a working group was set up ahead of Black History Month in October 2021 where we looked for ideas and innovative ways to educate and train our staff as well as sharing employee stories in the public domain.
"The club hopes to achieve the Premier League EDI Standard – Intermediate Level by the end of the season where all of our staff, through the help of the various working groups and EDI Ambassadors, will play their part in helping the club achieve this objective. On this topic my final comment must be to congratulate our Captain, Conor Coady, on collecting the Football-Ally Award and the 2021 annual British LGBT Awards. Conor summed it up perfectly when he said that every single person, no matter their gender or sexuality, deserves to be themselves no matter what path in life they choose to take, and we will certainly continue to ensure this ethos is echoed at Wolves and throughout our community."