20th July 2021
Almost 70 years since becoming a First Division winner with Wolves, former inside forward Ron Stockin has finally been rewarded with a medal.
Historically in the EFL, league winners were required to play 14 games across the season to earn a medal, but in March 2021 that changed to five, seeing 26 former players become eligible.
One individual effected was Wolves' Stockin, who has been rewarded for his efforts retrospectively with a medal, having played six times in the club's First Division success of 1953/54.
A club proud of its rich history, Wolves stepped in to purchase the medal and worked with former Express & Star journalist and Wolves Heroes editor Dave Instone in locating Stockin, who is the oldest surviving former Wolves player.
Now 90, Stockin is still based in the West Midlands and was presented with his medal at his home at Richmond Court Nursing Home last week.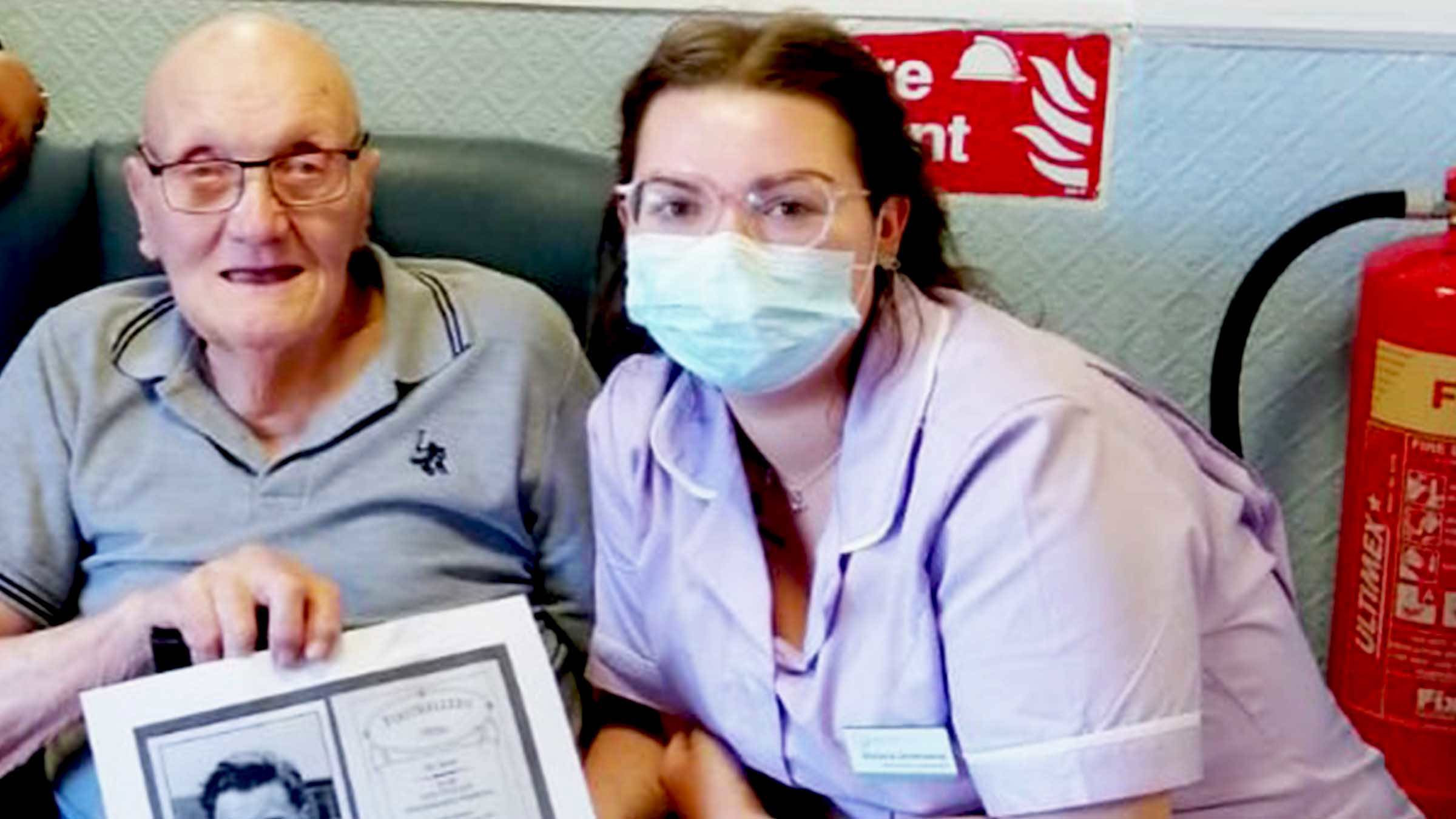 Matt Wild, general manager for football operations, said: "As a club, we are hugely proud of our history, so when the opportunity arose to reward a man who played a significant role in one of the most important seasons in our past, it was a simple decision.
"Ron was part of the first ever Wolves squad to win the top prize in English football and, while it's a shame he's had to be so patient, Ron deserves to have a keepsake for his efforts during that famous season.
"Our success of 1954 has only been repeated twice since, which highlights the huge achievement of those involved, and we've heard stories of the influence Ron had on that squad, off the pitch, as well as on it.
"We were delighted to be able to play our part in finally rewarding Ron, and we hope his medal can be a symbol of great pride, that he and his family can treasure."
Ron's daughter Janice said: "We are very grateful to Wolves Heroes, Wolves and the other parties who have done this for Dad. I don't know exactly how aware he is of what it represents but this medal has been a wonderful surprise for us all.
"When I spoke to him to tell him the medal was coming, I can't tell you how happy it made me. It cheered him up and he apparently tells them all in the home about his football career."
Old Gold