15th June 2021
One lucky Wolves season ticket holder got their hands on the star prize from Wolves Lottery's May draws, where a signed Steve Bull retro shirt was up for grabs.
Vaughan Hobbs was the lucky recipient of the iconic tyre-marked replica shirt, which Wolves wore during the 1992/93 season, where Bull topped the club's scoring charts with 16 goals.
The Hobbs family, including Mr Hobbs' sons Wesley, Nathaniel and James, are all season ticket holders in the South Bank and by playing Wolves Lottery during May, won the much sought-after top prize.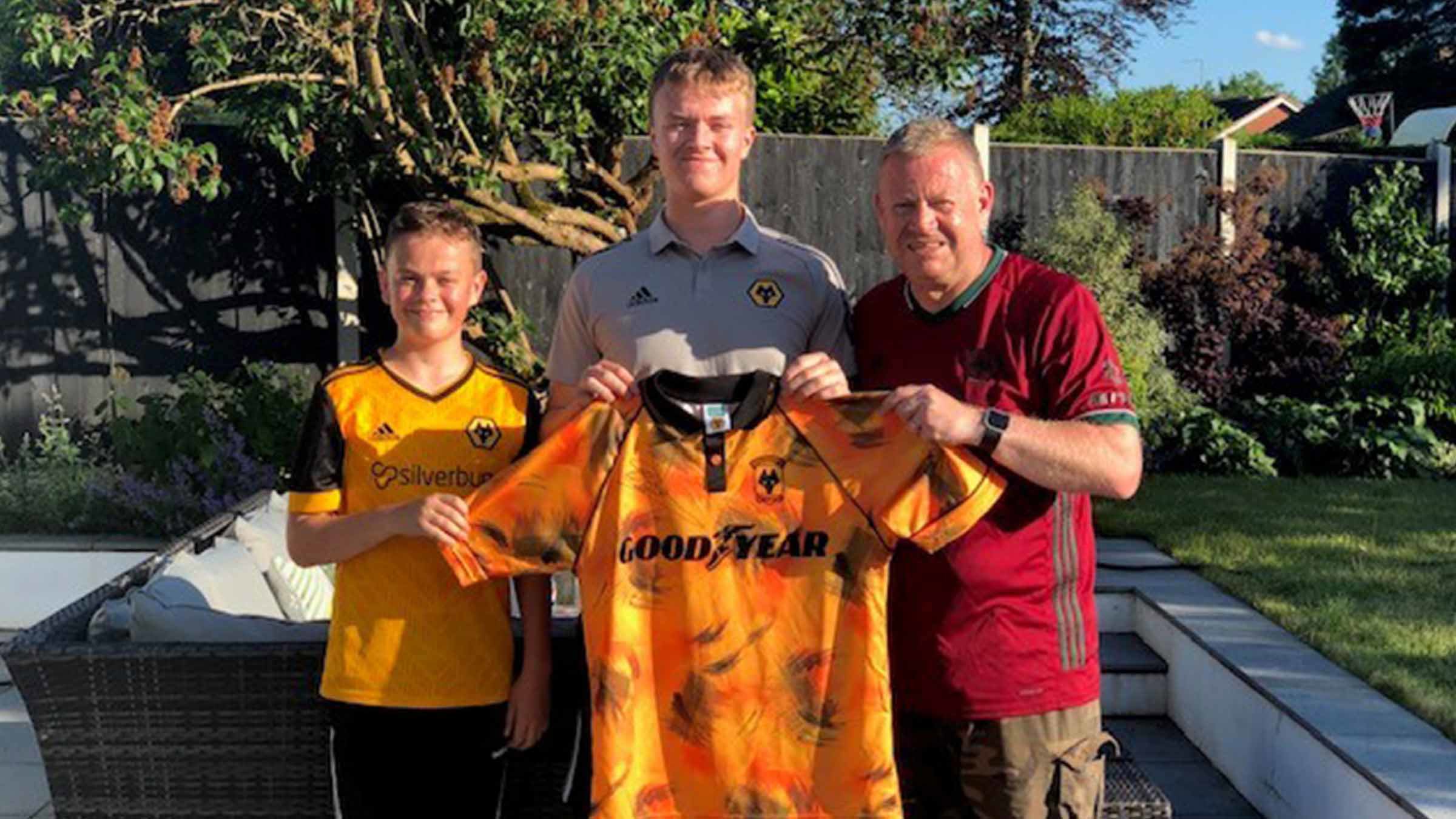 But it wasn't just the signed Bully shirt which was won last month, as more than £9,000 in cash prizes were given to Wolves Lottery winners throughout May.
While several good causes also benefitted from Wolves Lottery, with thousands of pounds being donated to local charities.
The Wolves Lottery is a fun and easy way to raise important funds for several great causes, while also giving fans the chance of winning guaranteed cash prizes every week.
To become a member, simply click here.