10th June 2021
The way the relentless attacks of Bruno Lage's Benfica ensured opponents "couldn't breathe" should give Wolves supporters excitement, according to Portuguese journalist Nuno Travassos.
After Lage was unveiled as the new Wolves head coach on Wednesday, wolves.co.uk reached out to Travassos, who covered the Portuguese's Benfica side extensively for newspaper Maisfutebol. Travassos spoke of Lage's rip-roaring first season in management, development of some of the world's biggest stars and why he believes Lage is the perfect man to take on the Wolves challenge.
On the reaction to the news in Portugal
"It was an expected change for Bruno, the possibility to train Wolves has been coming in the last weeks, so it was not a surprise here. There is some excitement to see how Bruno will do on this new stage because he's a young coach, this is only his second club as the head coach, so people want to see how it will work.
"His reputation is positive. Bruno worked many years with youth teams, especially at Benfica academy, and he already had a reputation as a competent manager, someone with the capacity to form young players and at the same time build competitive youth teams. We know winning isn't the most important thing at that stage, but he improved young players and built competitive teams.
"When he took over the Benfica first-team he won the title, which was unexpected. He made a huge impact and got a lot of credit. The following season didn't go well, so now, not only Benfica fans, but all fans would like to see what Bruno can do."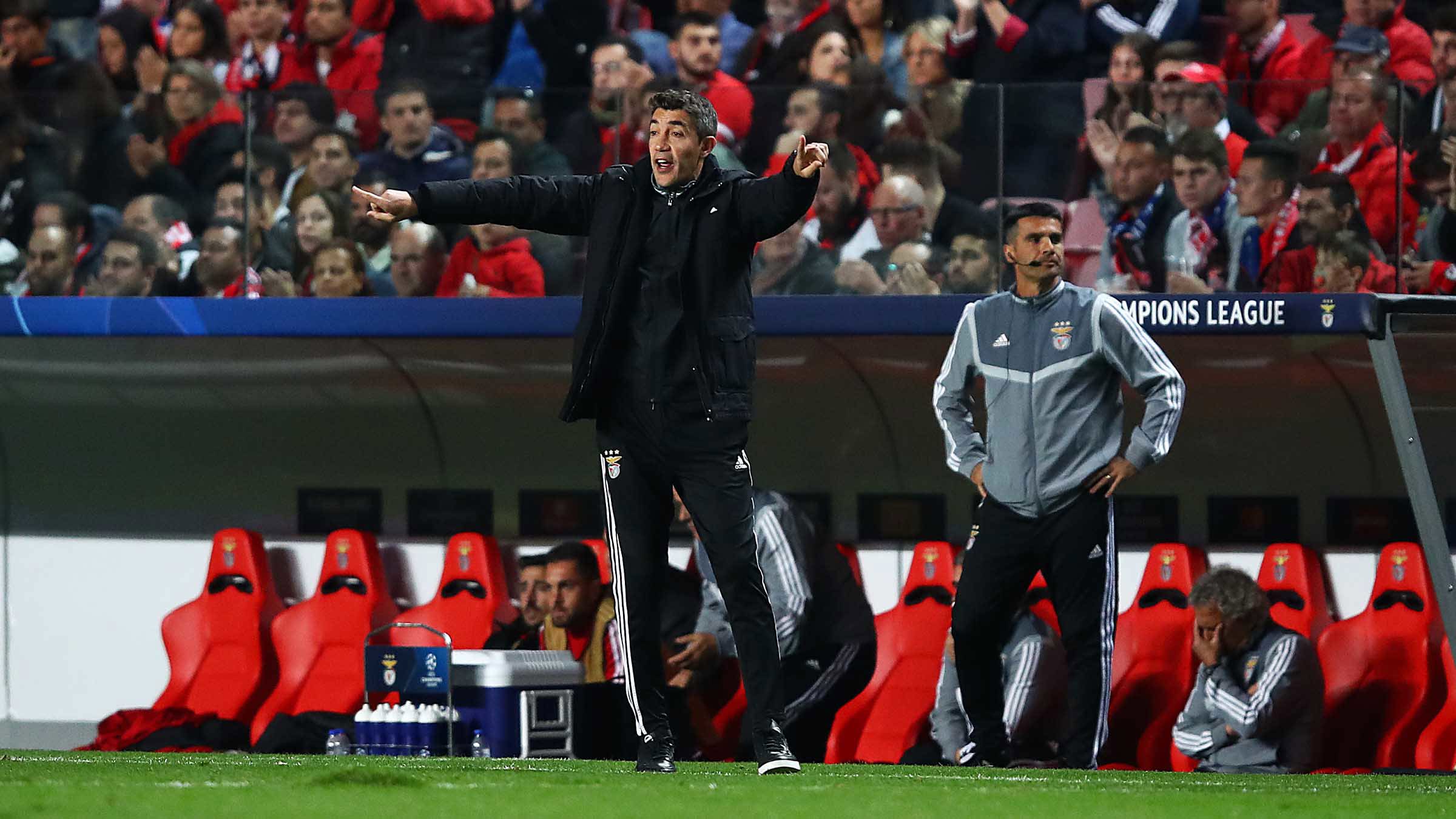 On his route into coaching from a young age
"He understood that he was not going to make a career as a player, so at a very young age he started coaching. His brother is also a coach, and he had someone who was very important in his career, Jaime Graca, a former Benfica player that was also working at Benfica's academy when Bruno started there. He was someone that helped Bruno.
"Graca played at the 1966 World Cup for Portugal. He was very important for Bruno. When he won the title at Benfica, he dedicated it, amongst other people, to him. Also, Bruno's oldest son is called Jaime."
On his style of play at Benfica
"It was very attractive football. Benfica were pressing a lot, as soon as possible up front, and the opponents couldn't breathe, due to the high pressure. They created a lot of chances because they recovered the ball up front and immediately created a chance. Even organised attacks, it was a very offensive team.
"With Bruno, Benfica had several wins by four goals, five goals, six goals, and even had a 10-0 win against Nacional. That first phase, the impact was huge, it was very attractive football. Benfica recovered with great style."
Exploring his new home.#WelcomeBruno

🏠🏟 pic.twitter.com/lRILQkF3TV

— Wolves (@Wolves) June 9, 2021
On his preferred system
"It's usually 4-4-2, but Benfica had been playing 4-4-2 for several years before Bruno. When he picked the team, although things weren't going well for the previous coach, Bruno decided to take the same strategy and the same formation.
"So, at that moment he plays 4-4-2, but I wouldn't say necessarily he will do the same at Wolves. I think he can play any formation, for example in Portugal at the moment a lot of teams are playing with three defenders, so maybe Bruno studied some of those teams and will play the same. Nuno also used that system at Wolves a lot of times.
"4-3-3 is a system Bruno liked in the youth teams at Benfica, so I think anything can happen. We'll see what the squad has to offer, and he'll decide what is best."
On developing young players at Benfica
"Joao Felix was already playing when Bruno came in, but it was after that change that Felix exploded. He reached another level and became one of the team's key players. Lage also played Ferro as a central defender alongside Ruben Dias.
"Florentino Luis, who played for Portugal in the Under-21 Euros final recently, was another player who Bruno gave a chance. A defensive midfielder, someone who is good at creating attacks at the first phase. A little bit like Ruben Neves, more defensive, but with the same ability to make passes. Florentino was important in that first phase, the route to the title. They are players Bruno knew well from Benfica academy and many of them jumped to another level with him.
"Bruno made his career working with young players, so it's normal that a coach like him isn't afraid to play young players and make them grow. He understands them, their mistakes, and evaluates the players not by their age, but for what he can give to the team."
On creating a bond with Wolves supporters
"At Benfica, Bruno had a lot of empathy with the fans, which was natural because he was a fan. He had left because he worked in England, so was a few years away, but he was a coach the fans knew. Then, the team immediately started to improve with him, which helped.
"At Wolves, I believe he will benefit from Nuno. The bar is high, speaking about results, the task is difficult to do something like Nuno, but I believe the fans will have some patience. It's another Portuguese coach, so Wolves fans will hope Bruno can have similar success to Nuno."
On how the current Wolves squad will suit Lage
"In my opinion, the team needs some new blood. Some new players, new faces, to shake things up, which is also the reason we have a manager change. The squad characteristics, I believe, fit well with Bruno's ideas. Of course, he knows Portuguese players very well, so it will be easier for them.
"For example, I believe Nelson Semedo will grow with Bruno because they know each other. It will be Nelson's second season and he'll be more confident. Also, Pedro Neto had a great season before he got injured, and he's a player Bruno will certainly like, like Daniel Podence.
"Bruno may be the right coach, I'm not saying Nuno wasn't, but I believe Bruno can put Fabio Silva on another level."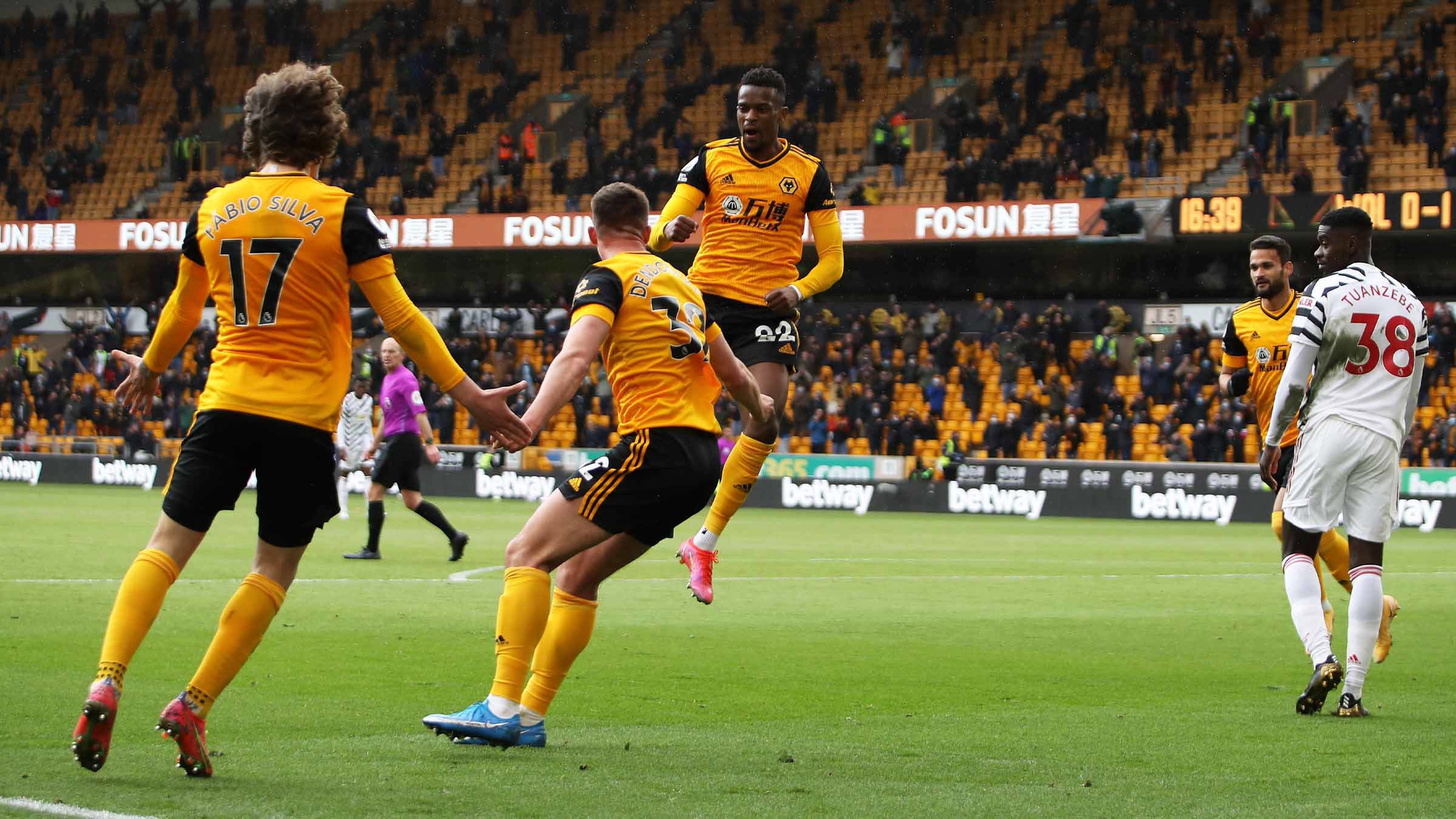 On Lage being a success at Wolves
"We don't know, it's football, but why not? We see managers with a lot of years that have good and bad experiences in the Premier League. One year they are champions, the next year they drop to fifth and leave.
"It's the world's best league, it's not easy, but Bruno is a young coach, has good ideas and already worked in England, which I believe will be good for him. He likes to play positive football, which is something valued in England, and he's a nice guy, he has a lot of respect for the game, which is also something which is valued a lot in England."
#WelcomeBruno