9th March 2021
Following the sad passing of Graham Hughes, family, friends, colleagues, Wolves fans and members of the wider football community are being invited to share their memories of the much-loved club historian.
Wolves have set up a platform for people to leave their messages of condolence and fond recollections of their time spent with Graham, which will be passed on to his family.
Since his passing, the outpouring of love from supporters, colleagues and those outside of the club has been heart-warming to everyone who has known Graham.
A dedicated page where messages and memories of Graham can be submitted is found at the following link: http://bit.ly/3bOM8Ud
Bellow are just a small collection of the tributes which have been paid to Graham on the page of condolence.
Kevin Foley: "Hughesy, thank you for your wonderful stories and for your warm presence which you always greeted me and the lads with at every home game without fail. You will be missed by many. A true gentleman. Sleep well x"
Paul Jones: "Graham became one of the lads. A great character with a big heart and great sense of humour. Every club needs a Graham Hughes. He will be sadly missed."
Tony Gask: "Graham was so kind and considerate to my family, who are descendants of John (Jack) Baynton. He showed us round, made us tea and found us seats. A lovely man. I trust his Wolves memorabilia will be treasured."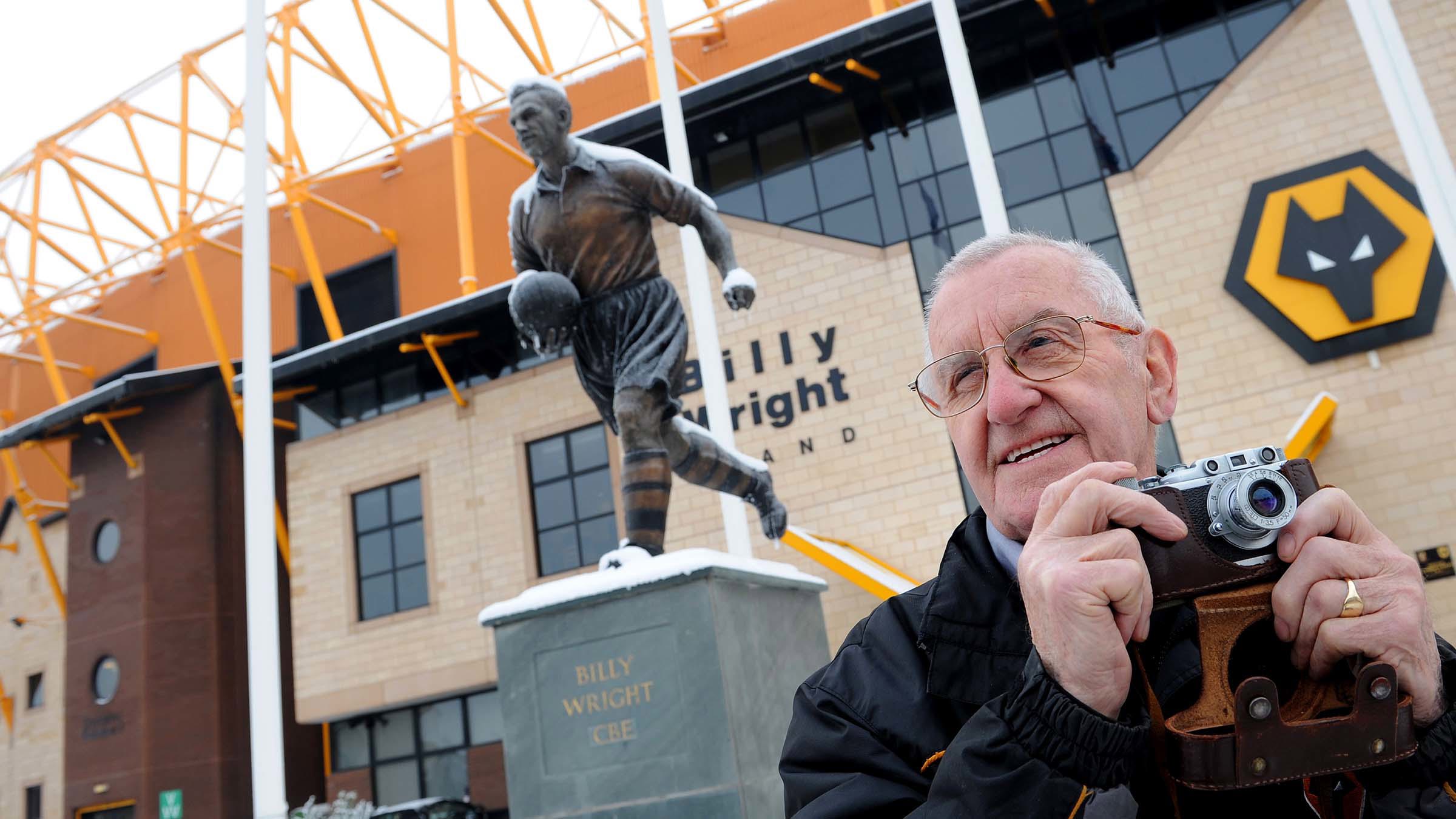 Lin Kennings: "Molineux without Graham is going to be a strange place when we all return to work. He would make that journey multiple times a day, balancing his 'cup of tay', stopping for a chat and a view on the latest Wolves score. He made everyone welcome, particularly foreign visitors who had made a special journey to Molineux, he loved chatting and he loved parading them down the tunnel and showing the pitch with the pride it deserved, then drawing their attention to 'The Graham Hughes Stand'. My memories of Graham have enriched my eight years with Wolves. Graham will always have a very special place in my heart."
Will Clowes: "Encyclopaedic knowledge. Sharp as a tack. Quick witted. Great sense of humour and always carrying a smile. Donated so many items of his personal memorabilia collection to schools through the Foundation, committed to inspiring future generations of fans. Molineux will not be the same without him. RIP Fizzer."
Sue Price: "I worked on reception at the City Archives and received many visits from Graham and always enjoyed our chats and meeting the people he brought with him to show them the building, he loved his history and connection with Wolves. His visits always included a request for a cup of tea."
Glenn Hall: "My memories of Graham as a referees assistant on the football league were of a true gentleman, always had a word and looked after us with cups of tea. Nothing was to much trouble for him. God bless you Graham and RIP knowing you made a difference."
John Pike: "A good friend for many years, he will be sadly missed. Those cups of coffee we had in reception were always very special. Gone but not forgotten. RIP."
Leave your own message of condolence here: http://bit.ly/3bOM8Ud
Wolves would like to take this opportunity to thank everyone who has already reached out to the club to offer their sympathies to Graham's family and friends.