26th February 2021
The world of Wolves – the world of football – was all the better for the wonderful life of Graham Hughes.
He never kicked a ball for Wolves. He never coached at Wolves. He never influenced a result for Wolves, never played his part in winning a title, promotion or a cup final.
But there is a very strong argument for citing Graham Hughes' extensive contribution to Wolves over such a lengthy period of time as every bit as important as all of those feted heroes in gold and black whom he loved and revered with such unquestioning admiration.
In so many ways, Graham Hughes was Wolves.
The gentlest of souls, humble, approachable, welcoming – and for so many years a friendly and comforting presence patrolling the reception and corridors of Molineux.
"Every football club needs a Graham Hughes," was a much-heard sentence. They certainly do. He could light up even the darkest of days.
Looking after the dressing rooms and trophy cabinets, sorting the post, running errands between departments – every one of them apparently his 'favourite department' – making drinks, fetching supplies, sorting memorabilia, Graham – or 'Hughsie' or 'Fizzer' or 'Muffer' - was one of those reliable parts of the overall 'team' who Wolves really couldn't do without. If he had been a player, he would have got on with his job, with no fuss – well, maybe just a little bit – chalking up eight or nine out of ten every week.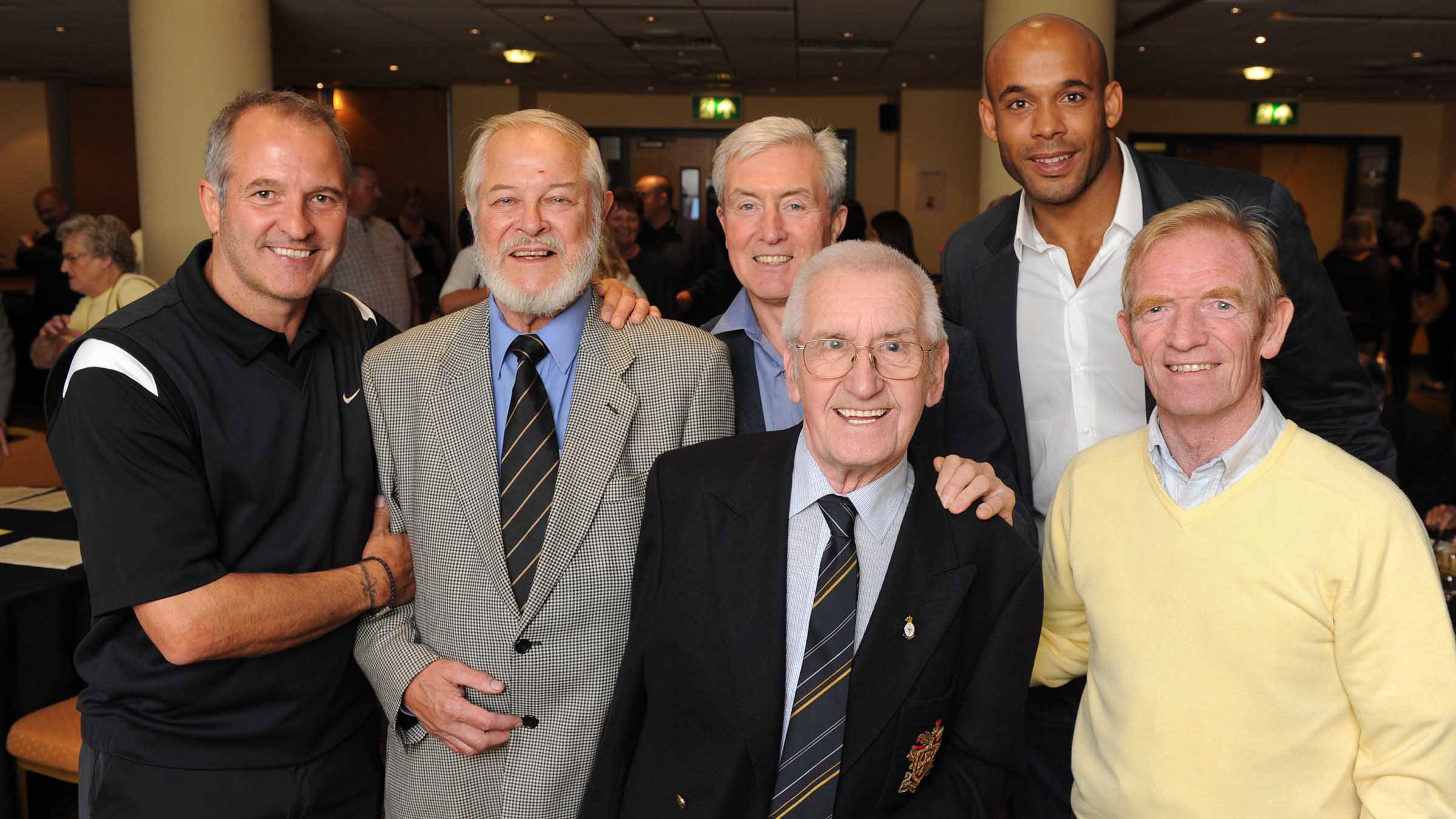 His portfolio also included so much more. Sending fruit baskets and flowers to former players in times of illness – always carried out quietly, and without any personal fanfare, but never missed.
Popping over to ASDA to pick up some 'Wiltshire Ham' for Sir Jack was a particular labour of love which would precede the two of them enjoying each other's company and putting the world to rights with a shared joy of all things Wolves.
"Graham was always the same, such low maintenance," former Wolves keeper Mike Stowell once reflected.
"He just does his job, goes home and remains a friend to everybody."
So now, it is with such a crushing sadness that Graham has passed away after a short illness at the age of 87, leaving in his wake an insurmountable Wolves gap which will simply be impossible to fill.
He first started working at the club in the early 1980s, initially as a handyman at the old Social Club run by former Wolves winger Dave Wagstaffe, following an initial career as a heating engineer in the West Country either side of National Service with the Royal Corps Signals.
Graham's first Wolves game? His earliest recollection was of a Wartime League Cup semi-final against West Bromwich Albion in 1942, but it was in landing a permanent post at Molineux all those years later that his spiritual home also became his employment home as well.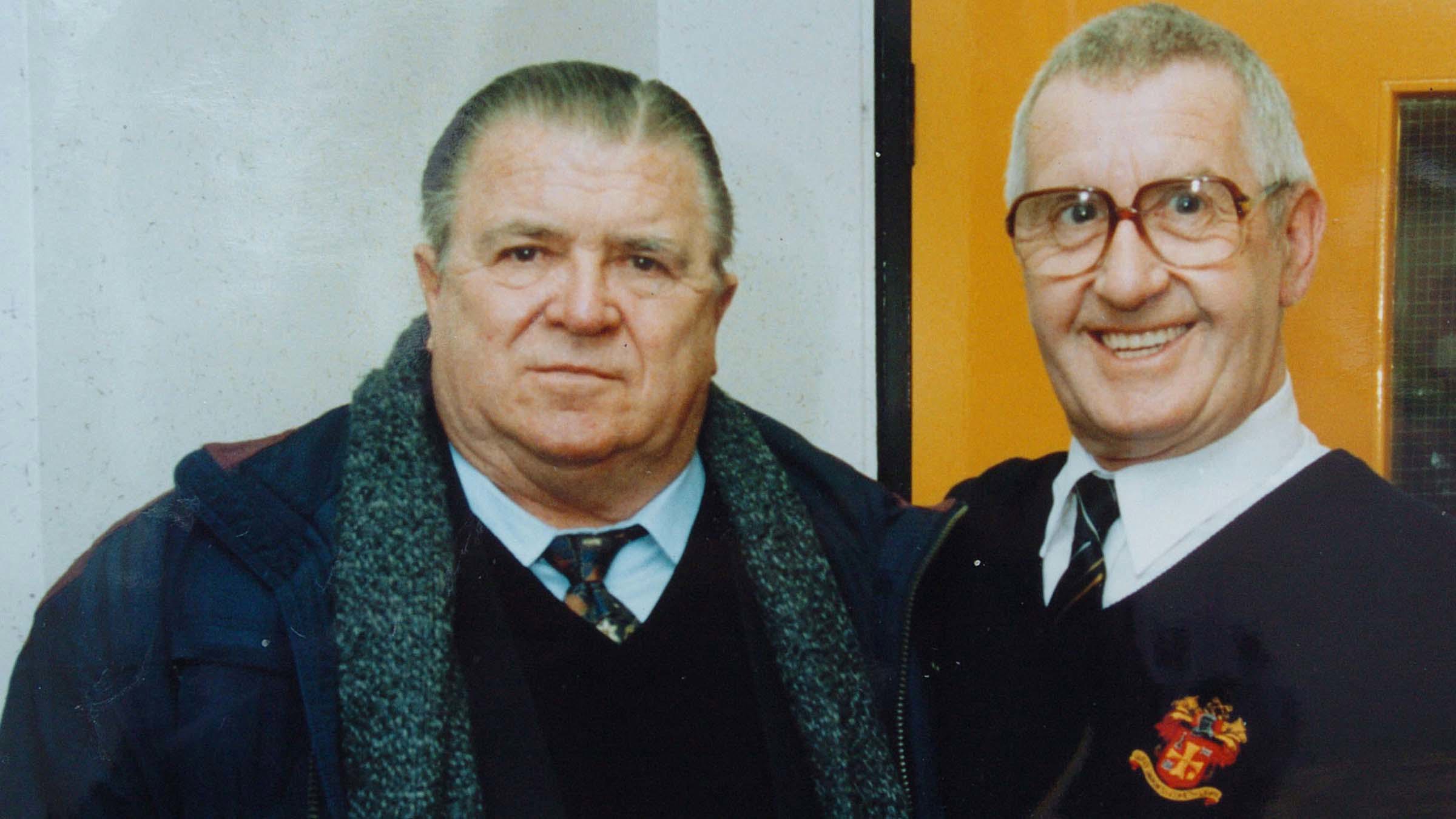 Since then Graham showed that he could get on with anyone. And put anyone at their ease.
Players, managers, owners, board members. Staff, young and old, experienced or new. Wolves fans, fans of other teams (rest assured he would always find a Wolves connection somewhere). Supporters, dignitaries, journalists.
Both the first-team and youth/academy squads used to change at Molineux before the arrival of the Compton training ground in 2005, and Graham became one of their favourite fixtures.
He would fondly describe the young hopefuls as 'muffers' as in 'wet behind the ears 'muffers'. So they would call it him back and, the likes of Robbie Keane, Matt Murray, Lee Naylor, Joleon Lescott, Carl Ikeme, still do it now. With so much warmth and affection.
Whether players who went on to enjoy incredible success at the very top of the sport, or youngsters who didn't make the grade - all were united in a love and appreciation for a man once described as their 'luxury' when Molineux turned into a dilapidated shadow of its former self in the 1980s. And even when it did, woe betide anyone who tried to denigrate his beloved Wolves. That was the only time the red mist would descend.
Graham could often be heard before he was seen, whether traversing the corridor with stainless steel pots and cups full of tea for the players, most of which would end up spilt on the tray, or the jangling of keys as he arrived to lock the dressing rooms at the end of the day, usually to the screams of coaches Terry Connor or Bobby Mimms, who were still inside.
They all loved him. So it was little wonder that when Graham was knocked off his bike in the 1990s, the players very quickly organised a whip-round for a new one as well as a high-vis jacket to try and make his daily Codsall to Molineux cycling commute pass a little more safely.
Looking after the dressing rooms on a matchday was a particular source of pride.
His partner-in-crime in those days was the equally experienced and venerable colleague Cliff Moss – he called him his YTS despite being similar in age - and the pair ran a tight ship.
Forget that modern day sight of a broadcast manager giving the signal to the referee to allow a game to kick-off.
In those days 'Mind the doors, Mossy' was the call from Graham to open up the tunnel entrance and allow the players to come out of the dressing rooms and take to the hallowed turf. Off you go boys. You can start now.
Graham's relationship with two other sadly departed colleagues – John 'Fozzie' Hendley and Baroness Rachael Heyhoe Flint – was every bit as special as you might anticipate for such a distinguished Wolves Holy Trinity.
"Uh-oh, I'm about to be 'Rachaelised'," he would say as the irrepressible Heyhoe-Flint bounded in to furnish him with a few tasks. The pair enjoyed so many laughs.
Graham and Foz, meanwhile, could have been a comedy show.
Their shared love of memorabilia – and shared struggles with modern technology – meant that there were regular office gatherings to scour eBay on Foz's computer for any particular items of interest, usually relating to the village of Codsall, where Graham was born and returned to once settling back at Molineux.
"Got anything for me?" he would ask as he shuffled eagerly towards Foz's desk.
As time went on, and office mischief dictated, Graham would be primed as to when Foz was having a particularly tension-packed day, perhaps approaching programme deadline, a time when tempers would regularly fray.
Graham would be given the nod, and, like a predatory striker arriving with perfect timing at the far post, would appear over Foz's shoulder, lapping up every second of the increase in temperature as he requested his usual online search.
Even in his later years, when a walking frame slowed his pace, there was always, without fail, a glint in his eye.
"Got anything for me, Foz?" Glancing around the office with a broad smile.
A huge sigh of exasperation was the usual response.
"Bugger off, I'm busy!"
Through it all, even the light-hearted jostling over who was actually the bona fide club historian, they loved each other to bits. Foz, Rachael and Graham – that will be some reunion. Not to mention adding the also sadly departed Steve Smith to the mix.  Smithy was another much-cherished member of the Molineux staff, and was always under the watchful and caring Hughes eye when at work.
Such an open and helpful nature has also meant that there will be people throughout Wolverhampton, infact the country, if not the world, who will owe their favourite Molineux memories to Graham Hughes.
A tentative walk up to the front desk from a member of the public wondering if they might be able to take a photograph or look at the trophy cabinet was usually greeted by a typical Hughsie welcome, an access-all-areas tour of the inner sanctum and as much tea, squash and Wolves conversation as they could handle.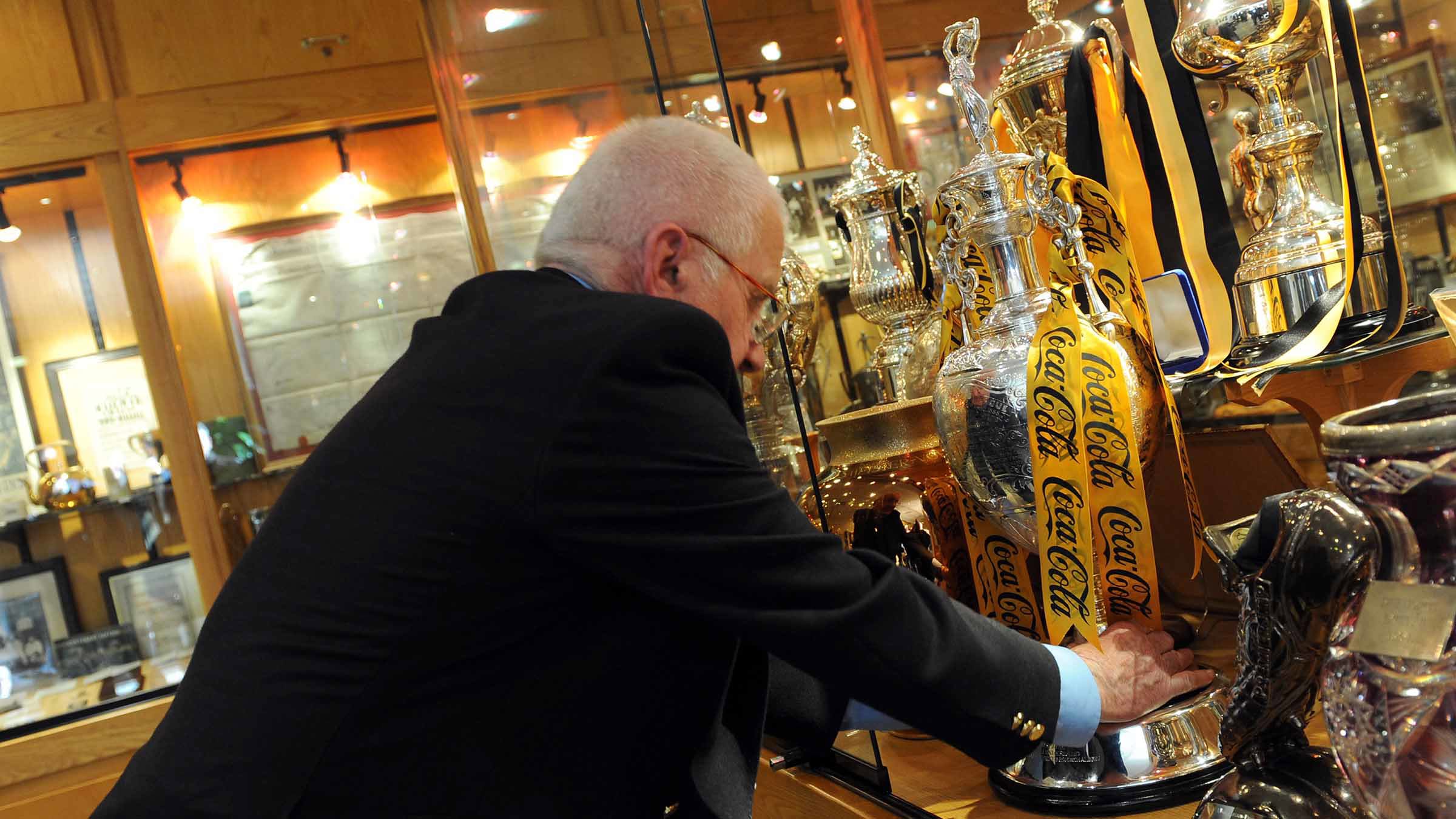 He must have shown thousands of people around Molineux over the years.
However, beneath such a selfless surface there was also plenty of substance, and beneath the warmth and affable nature a steely and protective determination.
Former Wolves CEO Jez Moxey and club secretary Richard Skirrow knew full well they weren't going to get off lightly if Graham knocked at the door with the latest auctioneer's catalogue and a particularly poignant – and often expensive – piece of memorabilia he wanted to bring 'home' to Molineux.
He possessed an uncanny ability to get his own way, and also make his own way, as he did when heading by train to the National Football Museum to collect the matchball from the day Steve Bull broke the Midlands' goalscoring record by scoring at Manchester City.
Recording and nurturing Wolves' illustrious history was always a labour of love. He liaised with Wolves archivist Pat Quirke and was a regular and popular visitor to the archives at Molineux House. Phil Clayton, education manager at RAF Cosford, was another close acquaintance with whom he shared regular trips to – and events at – the Shropshire base. When the Stan Cullis statue had to be ever so delicately moved during the stand's redevelopment who was there, bold as brass, front and centre, just to make sure everything was ship, shape and Bristol fashion? Graham was. All the builders knew him by name at the end of that particular process! 
Graham revelled in placing any trophies secured in his beloved cabinets, and would bristle for effect when being asked if he was 'cleaning his ornaments' as he would so often distribute so much 'TLC' to the Molineux silverware. And anyone who strayed too close was swiftly dismissed with an order to: 'Get your 'bellringers' off the trophy.'  Some even dared to describe his collection of memorabilia as 'tat'. That never went down well.
Graham also loved having his photo taken, despite pretend protestations, including when stepping off the coach with the Play-Off trophy upon returning from Wolves' Play-Off success at the Millennium Stadium.
"I didn't know they were taking it," was always his playful response to his mugshot appearing in print, feigning mock surprise, even when gracing the front page as he did on that happy occasion back in 2003.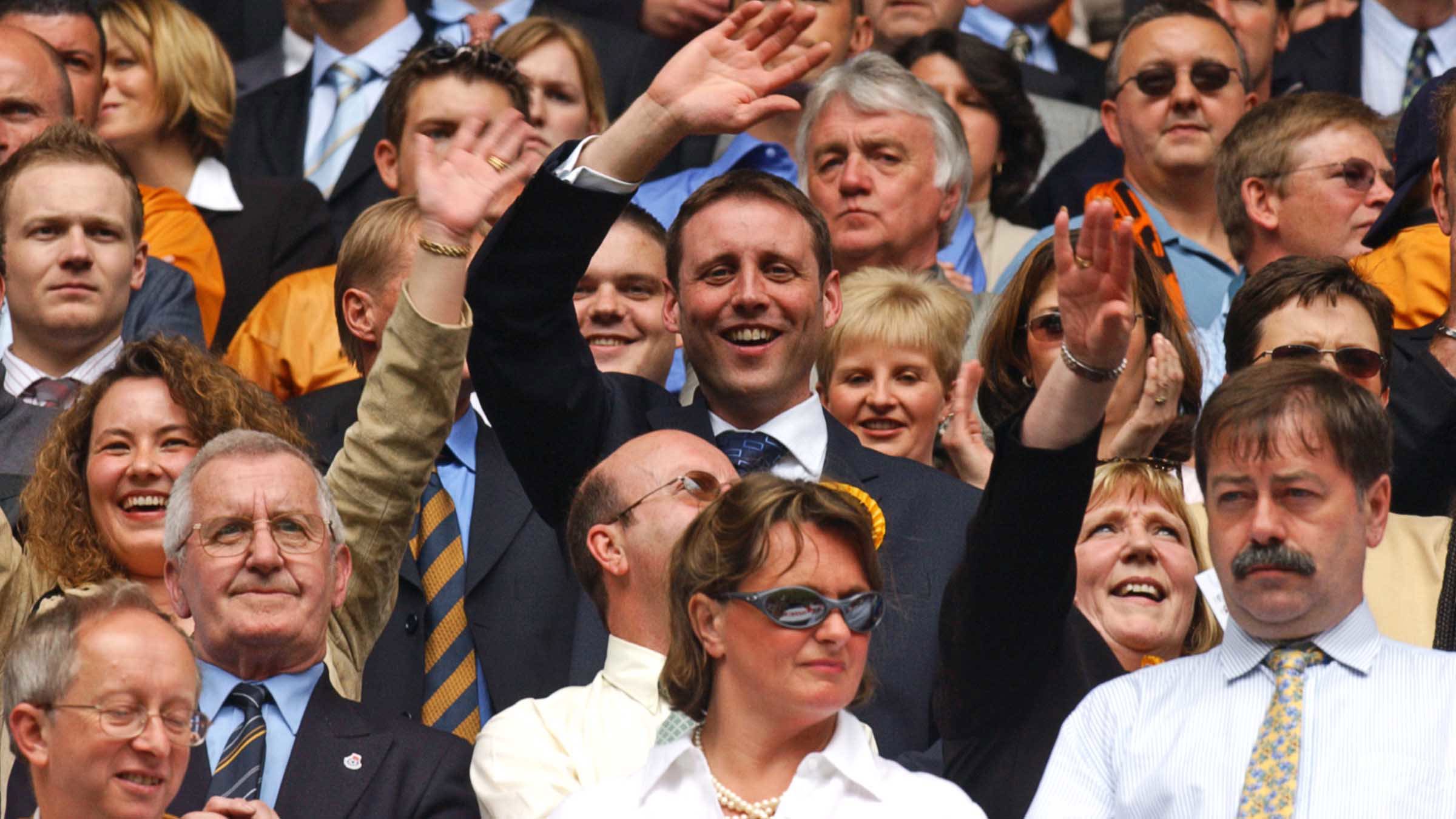 He also pretended he had no interest in social media, 'Facepack', as he called it, before almost immediately asking if his photo was going to be posted on there, and requesting a printout of any comments.
Graham adhered to the highest of standards, and was heavily involved in the blueprint of the Billy Wright statue, telling sculptor James Butler how Billy would run out onto the pitch with the ball under his arm and showing him the photograph on which the final design was based.
Billy was one of Graham's favourites, though he would always stress – as Billy once told him - that the team was more important than individuals.
And then there is Bully. 
"Make sure you use 'sterra' (sterilised milk)," the club's record goalscorer would ask when requesting one of the legendary Hughes cups of tea.
In later years the man himself, as his hair became shorter in the manner of one of his real heroes, would proudly announce that he was now sporting a 'Bully cut'.
And even during this last and difficult year, Bully has been a regular visitor when lockdown regulations have allowed, accompanied by his clippers to keep the Hughes barnet looking spick and span.
Two club legends, in their very different ways. Separated by a couple of generations but with such an easy and familiar relationship. Theirs was a truly wonderful friendship. Right to the very end.
Ultimately, the sort of status afforded to Messrs Wright and Bull, and another of his heroes in Cullis, was also passed on to Hughes when the temporary stand erected for the 2003/04 Premier League season was named after 'Our Graham'.
"Look, there they are, sitting in my stand," he would say, looking over to the corner adjoining the South Bank. Childlike, beaming and wide-eyed. He really couldn't have been prouder.
And the same too when tradition was dispensed to put his picture on the front of the matchday programme when he 'retired' in 2012, with a legendary Billy Wright shirt in the background.
On this occasion he really didn't know he was going to be the cover star - he thought he was the guinea pig for a photography session to follow – but the surprise was revealed at a special gathering to mark what was dubbed as a 'retirement' but in reality was a very slight scaling back in duties. Graham was never going anywhere. Part of the Molineux furniture.
That programme cover was a sign of just how everyone at the club felt about him – and that has never changed. How the Wolves staff, over so many years, have loved him, treasured him and looked after him.
As times became difficult during the pandemic, and he was confined to shielding at home, the actual Hughes family, particularly his nephew Andrew and sister 'Our Chris', have been supported by his Wolves family, and particularly a wonderful group of Wolves ladies past and present.
Claire, Sarah, Karen, Barbara, Lorraine, Kirsty, Tracey, Tina – Graham called them his 'old girls' but they have truly been his guardian angels, visiting him, taking him food, keeping an eye on him, and no doubt making his spells of isolation so much more bearable than they might otherwise have been.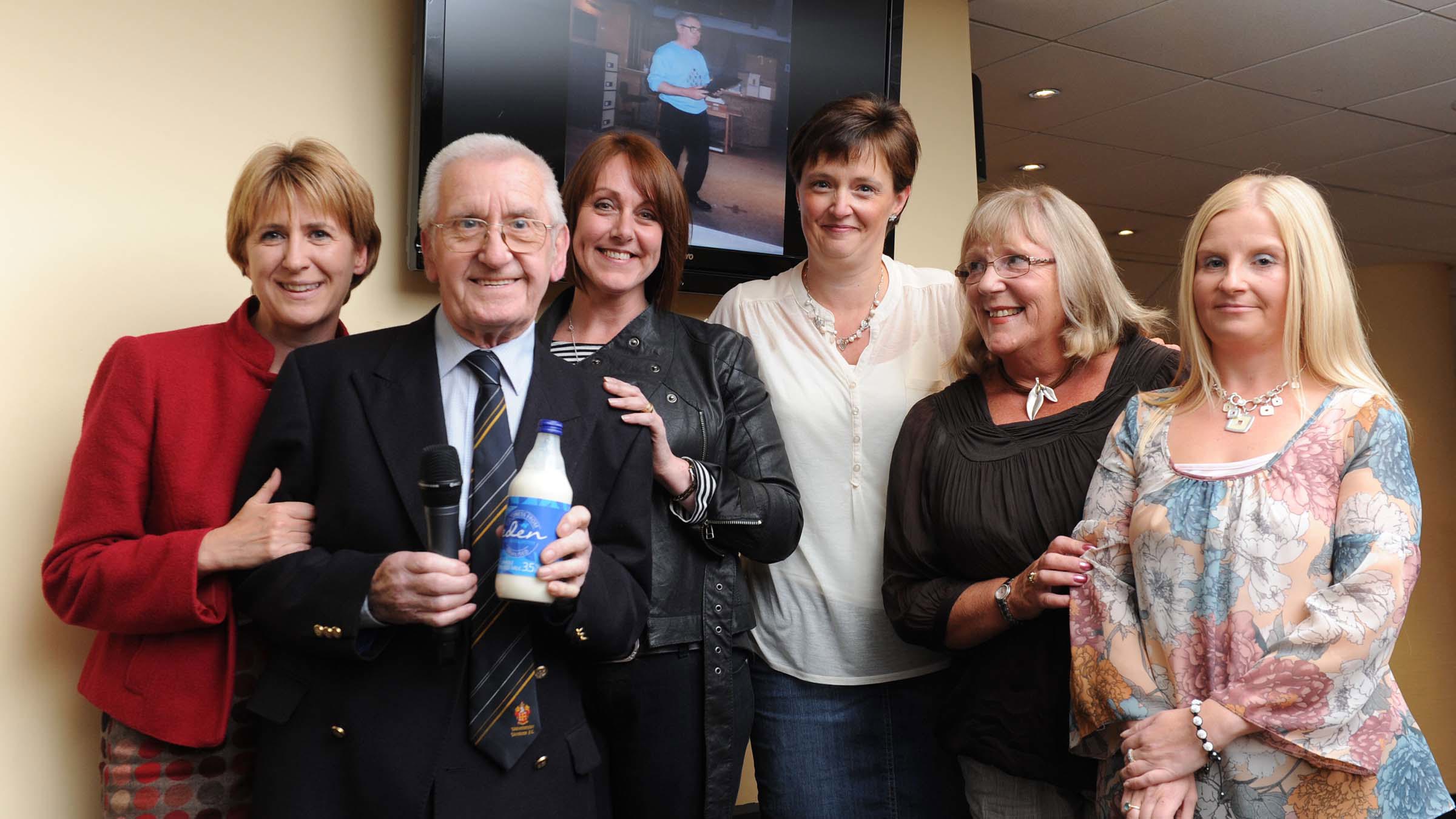 So many others – Wolves staff present and past, other friends and acquaintances – would pop by or call on the phone. Too many to mention but always a steady stream of people just wanting to keep in touch.
And, to the end, Graham was still thinking about Wolves, including, even when really not well at all, inviting one of the nurses caring for him at New Cross Hospital to a game at Molineux once regulations eased.
Shades and memories there of talk of his 'courting days' when he would boast about taking 'Easy Edna' on a date at Willenhall Baths.
Or telling an amorous dance partner to be careful she didn't 'squash his pink' at a Saturday night dance when his treasured copy of the Sporting Star was stashed into his pocket. No, that's not a euphemism.
His humour never wavered and surely everyone feels the same as the late Graham Taylor, who loved working with his namesake and once summed him up with such a simple yet powerful message: "All my memories of Graham are good ones."
To finish, it is worth remembering that famous Bobby Robson quote about football not being about the directors, the television contracts, get-out clauses, marketing departments or executive boxes.
Of course, football has moved forward over the many decades of Hughes' involvement. It has had to, and has modernised, adapted and progressed.
All of that however, never stopped Graham. Nor did anyone want it to. For Graham, football never, ever changed.
"It's the noise, the passion, the feeling of belonging, the pride in your city," continues Sir Bobby's quote.
"It's a small boy clambering up stadium steps for the very first time, gripping his father's hand, gawping at that hallowed stretch of turf beneath him and, without being able to do a thing about it, falling in love."
That was Graham. Not just the very first time. Every time. Every time he walked through the front doors of the stadium. Every time he showed a visitor pitchside. Every time he proudly pulled on his immaculately-pressed blazer on a matchday. Graham fell in love with Wolves every single day.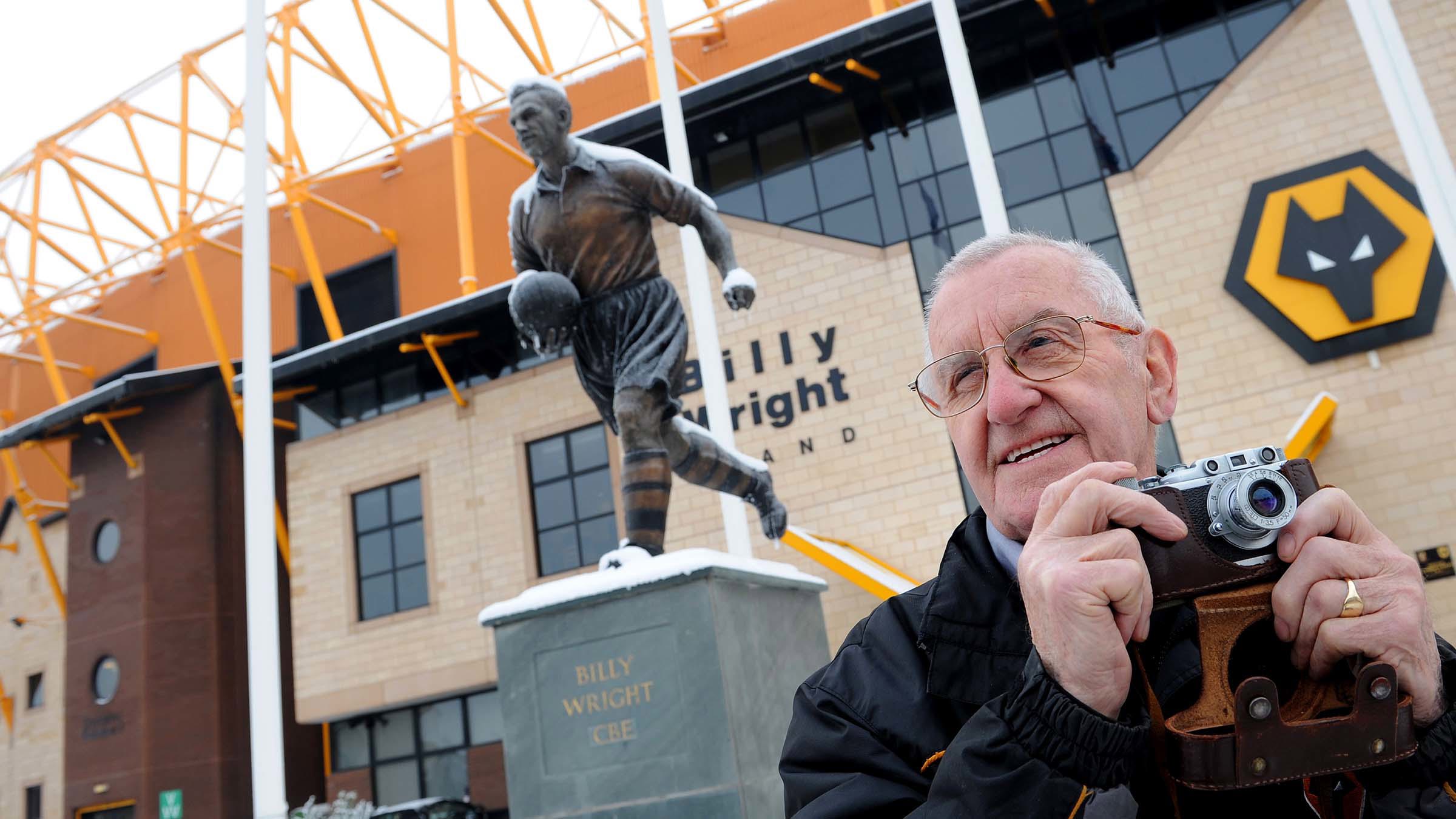 Amid the sadness and grief that he has gone, it is that love for Wolves that makes it so very fitting and so very poignant that on his last journey in life, from New Cross to spend his final days under the safe-keeping of the incredible staff at Compton Care, the ambulance took a slight diversion to stop for a few minutes outside Molineux.
Just picture that for a second. What a moment it must have been. One last visit. One final quiet opportunity to reflect and remember. So much history, so much dedication, but now, the end of an era.
Rest easy Golden Graham. My friend. Everybody's friend. You will never be forgotten. And your beloved 'Molineux Grounds' will never quite be the same again.
By Paul Berry