25th December 2020
Our players have been getting into the festive spirit this year with a range of hilarious video features on Wolves TV.
If you're in search for some quality entertainment this Christmas Day, then look no further than captain Conor Coady and goalkeeping extraordinaire John Ruddy ranking Christmas movies, Christmas dinner items, Christmas music and festive treats, in one 20 minute long Wolves Christmas Special.
Roast potatoes versus Yorkshire puddings, Mariah Carey versus Wham and Yule Log versus Celebrations, the double act settle all the most important festive debates in this enjoyable yuletide romp. Click the graphic below now to watch it in full…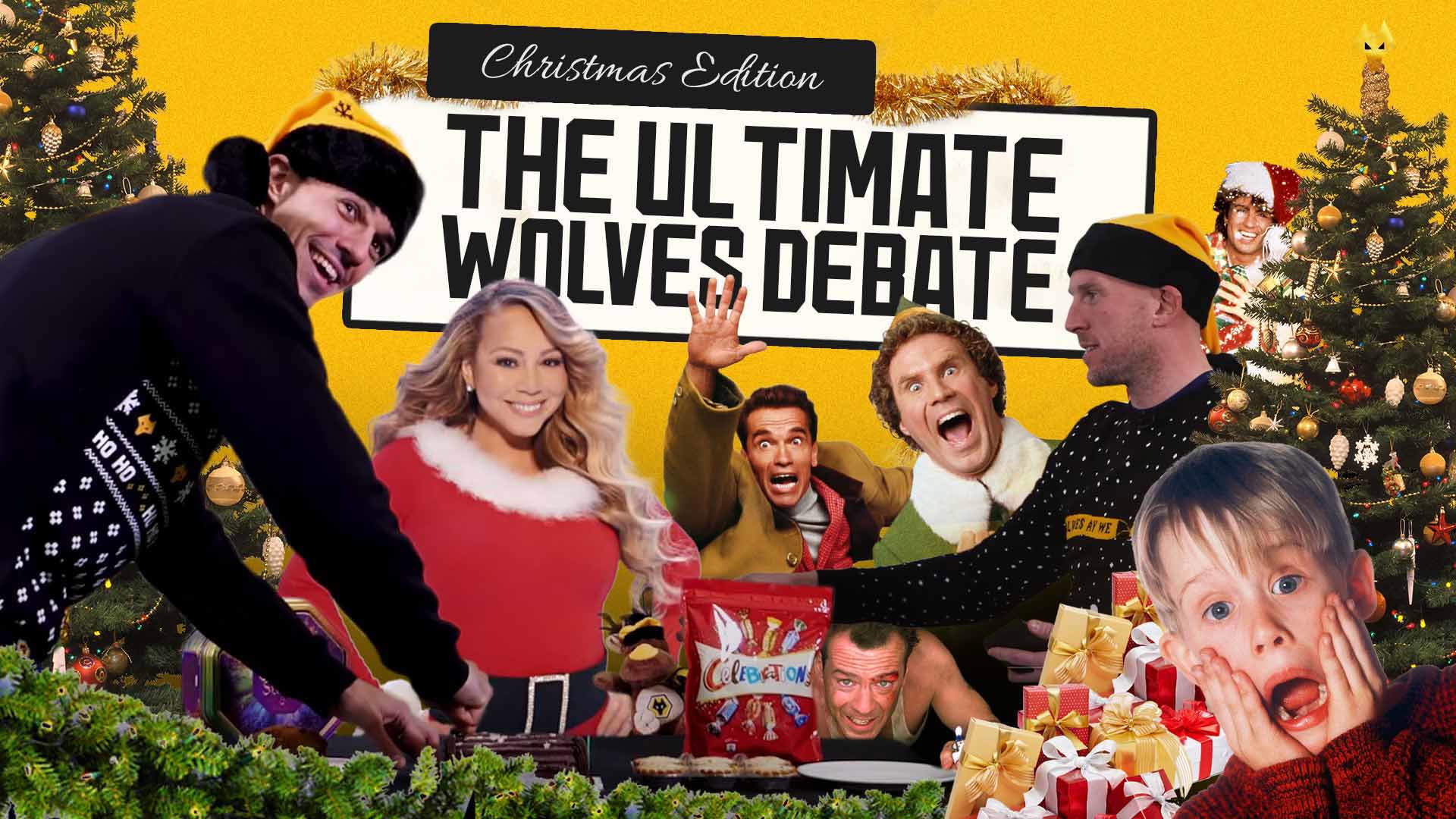 But it's not just the England internationals who have been having the Christmas debate, but two of our Portuguese stars, Nelson Semedo and Ruben Neves have also decided what song, treat, film or food should be forever known as elite and which ends up in the dustbin in a special Portuguese language edition.
Click on the graphic below to watch their festive frolics, as well as hearing Ruben sing some of your favourite Christmas tunes...