10th December 2020
This December, the Wolves medical department are running a 12 Days of Christmas fundraiser, raising money for Cure Leukaemia.
The fundraiser follows last season's successful running challenge, which saw the medical department raise an incredible £11,045 for a charity close to the hearts of all at Wolves, following Carl Ikeme's battle against the disease.
This year, the team are running a 12 Days of Christmas plan, starting on Saturday 12th and presenting money can't buy prizes, courtesy of the Wolves first-team, all the way up to Christmas Eve.
A raffle for six pairs of signed, matchworn Rui Patricio gloves will begin the fundraiser on Saturday, before two new prizes will be revealed on a daily basis – one available for auction, the other via a raffle, to appeal to as many supporters as possible.
Each day, cureleukaemia.co.uk will host the auctions and raffles, which will be live for 24 hours each, and the charity will keep all proceeds once the fundraiser is complete on 24th December.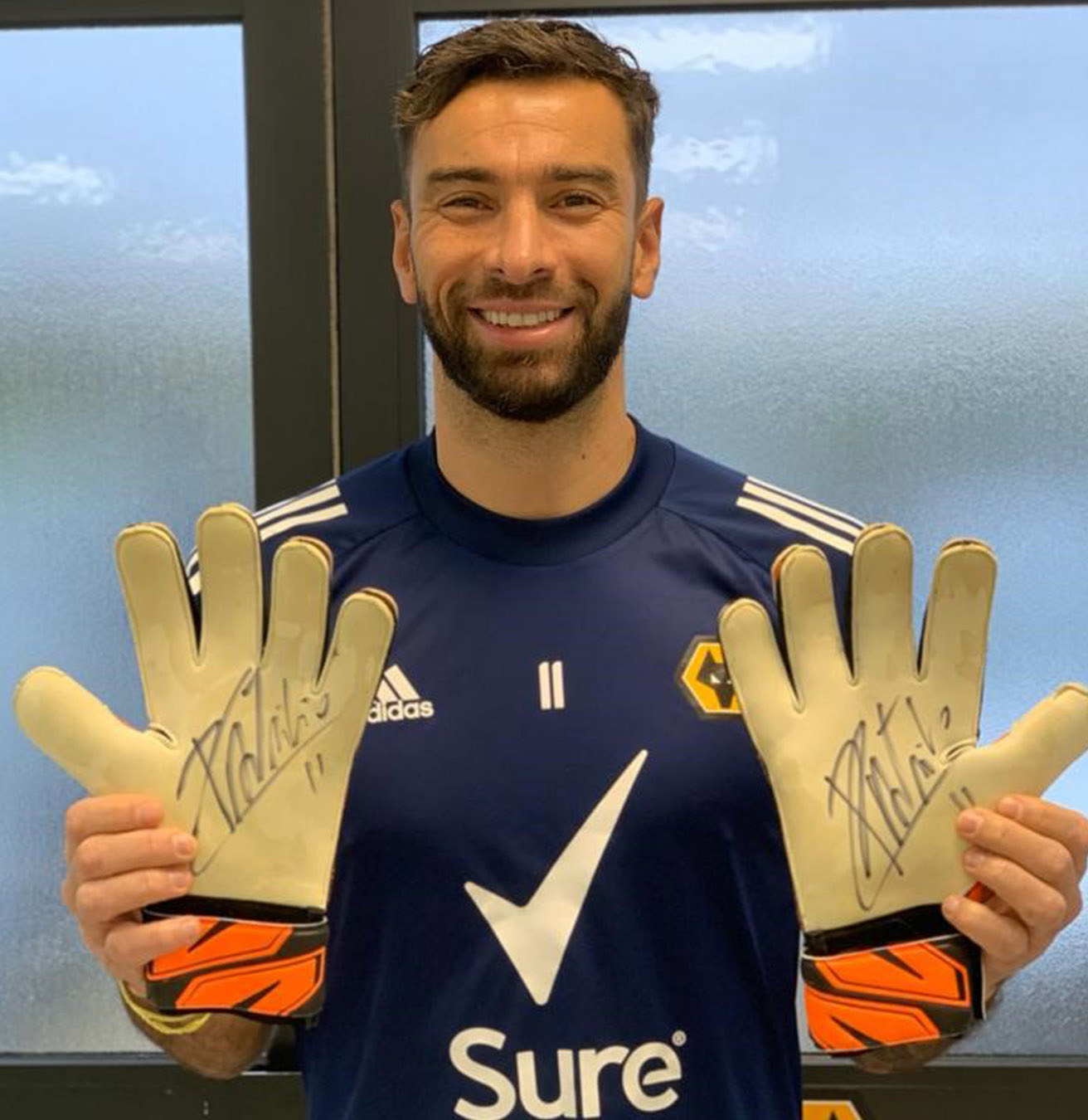 On the fundraiser, the Wolves medical department said: "We're delighted to be raising funds for Cure Leukaemia again. It was very successful challenge last year, so we've decided to do something similar this year.
"We've got lots of amazing pieces of memorable which have been donated by the first-team because they wanted to be involved. We're hoping to raise as much as we can, in what we know is a difficult time, for a charity which means a lot to the whole club."
Updates throughout the challenge will be provided via @WolvesSportMed on Twitter and cureleukaemia.co.uk, with each day of the fundraiser presenting fresh prizes which will appeal to Wolves supporters particularly.
Lots of prizes available for our #12DaysOfChristmas fundraiser for @CureLeukaemia - keep your eyes peeled for information on how you can bid / purchase raffle tickets for these amazing prizes!!! @daniel_podence @AdamaTrd37 @rubendsneves_ @Nuno @pedrolneto7 @maxkilman pic.twitter.com/sRX6TsFzlW

— Wolves Sports Medicine (@WolvesSportMed) December 4, 2020
James McLaughlin, CEO of Cure Leukaemia, added: "Everyone at Cure Leukaemia is delighted that the medical department at Wolves will be running their 12 Days of Christmas fundraising campaign over the coming weeks.
"Last Christmas, the team ran 10km every day during the month of December, raising over £11,000 and it's fantastic that they will be adding to this total over the festive period, with some truly magnificent raffle and auction prizes, generously donated by the current Wolves squad.
"Since Carl Ikeme was diagnosed with leukaemia back in 2017, Wolves fans and the local community have raised over £165,000 for Cure Leukaemia which is a truly phenomenal amount of money that has had such a positive impact on the lives of people with leukaemia, across the UK.
"I would encourage not only Wolves fans, but football fans across the country to get involved, whether that's entering the raffle or bidding in the auction for some fantastic prizes."