12th June 2020
Excitement is building in the GR Wolves Racing camp as the 24 hours of Le Mans Virtual gets underway on Saturday.
The world famous race has moved online this weekend and Wolves eSports have joined forces with Gulf Racing, which will see four drivers take the wheel of an old gold and black Porsche 911 RSR GTE.
Professional drivers Ben Barker and Andrew Watson are joined by sim races Adam Maguire and Eros Masciulli, who'll drive for 24 hours in shifts, virtually from their homes.
Barker himself has integrated into the Wolves family in recent years and, having 24 hours of Le Mans previously, is enthusiastic about the virtual event ahead on Saturday.
On moving over to virtual racing
"I don't really know what to expect at the moment. I've never done an eRace myself. I've driven on the simulator a little bit on the past, but I'm used to the real thing, over ten or 11 years you build up that experience of driving a race car. That's taken out of the equation in a simulator scenario.
"It's been pretty tough to get used to, I've done a lot of laps so far and I'm still not where I want to be, but the pace should be good. It's going quite intense actually, from a mental point of view, probably more intense than reality. That feeling is taken out of it and it's very much a visual thing."
On the driving experience in a sim car
"The software developers have done a mega job on creating the circuit and making it as realistic as possible, so a lot of the curves that you take do feel like what they do in reality. As far as the sim itself, it's a static rig. The only feedback you get is through the steering wheel and pedals.
"The developers for those particular items have done a mega job, you can really feel understeering and oversteering through the feedback with the wheel, so it's really accurate. But you don't feel that lateral or g-force at all, so that aspect is taken out of it, so for me, a rookie on a simulator, is pretty weird."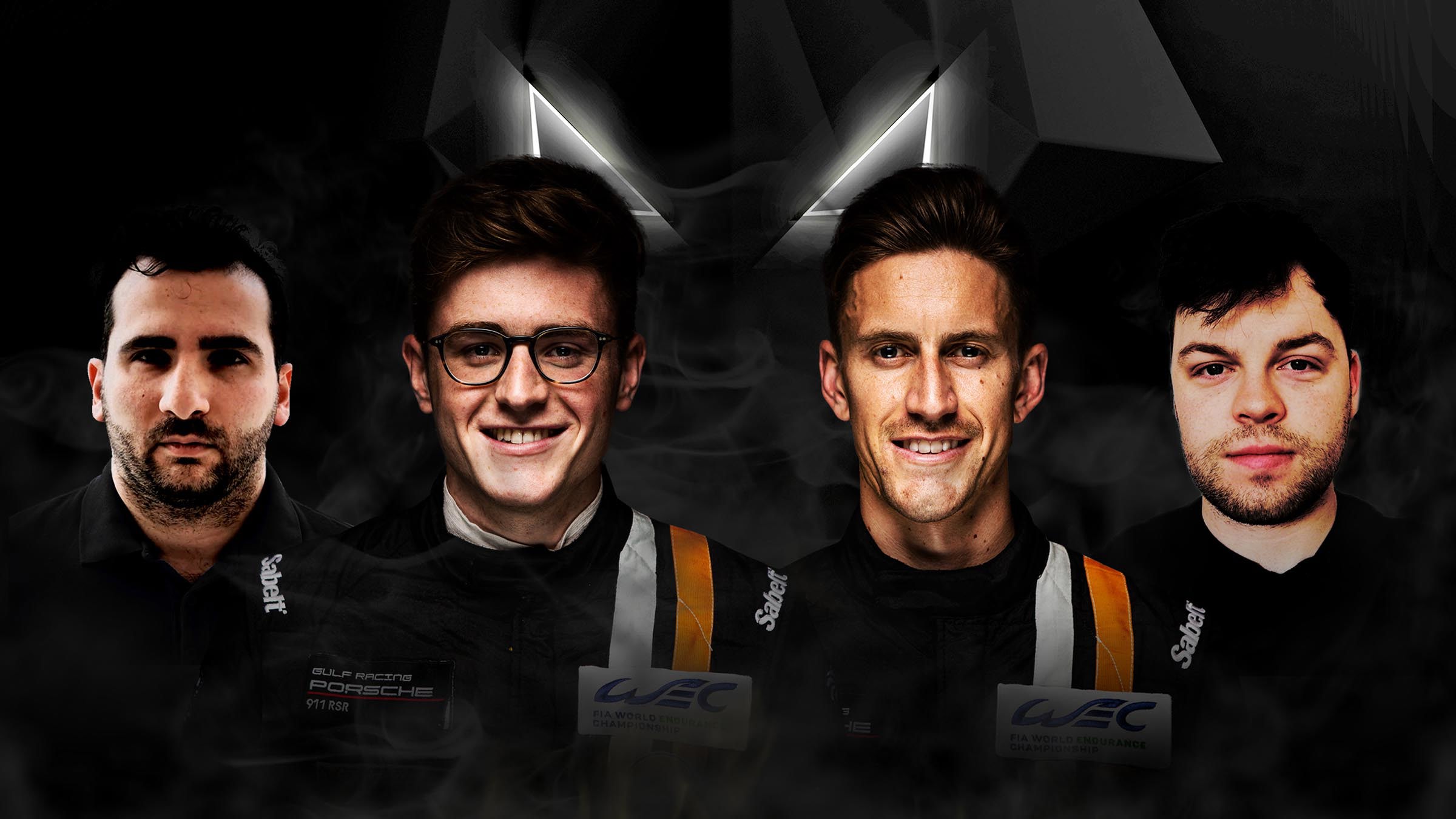 On big names joining
"It's going to be massive. What's great is you've got the best of the best in Formula 1 meeting the best of the best in GT Racing. It's most of the top drivers in the world, so from that aspect it's going to be hugely competitive. Initially it felt like a bit of fun, but it's serious, it's game on on Saturday."
On predicting how the weekend will go
"I think it will be close, we've done a couple of tests and had some good battles, and my pace seemed pretty good, so we've got high hopes of fighting for a podium, but Le Mans 24 hour is all about finishing the race and keeping clean, you don't necessarily need to be the fastest car, you just need your head screwed on to keep doing laps.
"We've got Eros and Adam and they're really quick, faster than me. I'm taking their lead and trying to understand what they're doing to go faster. Thank God they're on our team and hopefully they can pull my weight a little bit."
On the prestige of Le Mans 24 Hours
"You've just got to look at the history of it. It's been around for almost 100 years. It's iconic and regarded as the biggest motorsport even in the world. You can tell that by the people who show interest in it and the people who want to come and race in it. For example, Fernando Alonso and Jenson Button, big a-list names within motorsport that want to be a part of it."
#WolveseSports