20th March 2020
The latest Inside Pack looks at the progress made in spreading the Wolves word in the Americas.
The club's marketing team in recent months visited Mexico and North America to develop both new and existing projects, as interest in Wolves continues to grow worldwide.
WOLVES CONTINUE TO BUILD FANBASE IN MEXICO
Wolves launch partnership with WWF to raise funds and awareness for the endangered Mexican wolf.
Official Mexico City supporters club launched at the Dog House Pub.
Content partnerships discussed with Club America and Meido Tiempo
Senior commercial advisor and head of marketing Russell Jones visited Mexico recently to continue developing Wolves' relationship with Mexican fans, media and content partners.
"When Raul joined 18 months ago, we saw an immediate interest from Mexican football fans. Our first move was to find a local content partner who could help us tell our story authentically. We didn't want to simply translate English content to Spanish, we wanted to connect with Mexican football fans. This approach has helped us achieve a 12,500 per cent growth in the past 12 months. We now have well over one million Mexican followers. The purpose of this trip was to launch a key project with the WWF, spread the Wolves word via media interviews and meet with a number of content partners.
"The partnership with WWF was our opportunity to play a part in something really positive. We know that football has the power to do good and both Raul and the club were delighted to be involved. The press conference attracted over 50 media outlets from across Mexico. The WWF campaign - #ProtegeALaManada - is the biggest campaign run by Wolves in Mexico, from Monday 27th January to Friday 7th February we've had 316 mentions, reaching 62 million people with an estimated publicity value of $7mn.
"While we were in Mexico, Wolves played Manchester United so we set up our first official watch party in the Dog House Pub in Mexico City. Juan Carlos Zuniga from W Deportes commentated on the game live from the pub and 50 local fans came out in their Wolves colours to cheer the team on.
"During the trip we also met with adidas Mexico, lectured at Universidad Anáhuac - one of the most prestigious Universities in Mexico - and visited Club America at the Azteca Stadium, to discuss a range of topics.
"There is a huge amount of interest in Wolves. Everywhere I went in Wolves branded clothes I was greeted with a friendly smile, a thumbs up or a chorus of Si Senor!"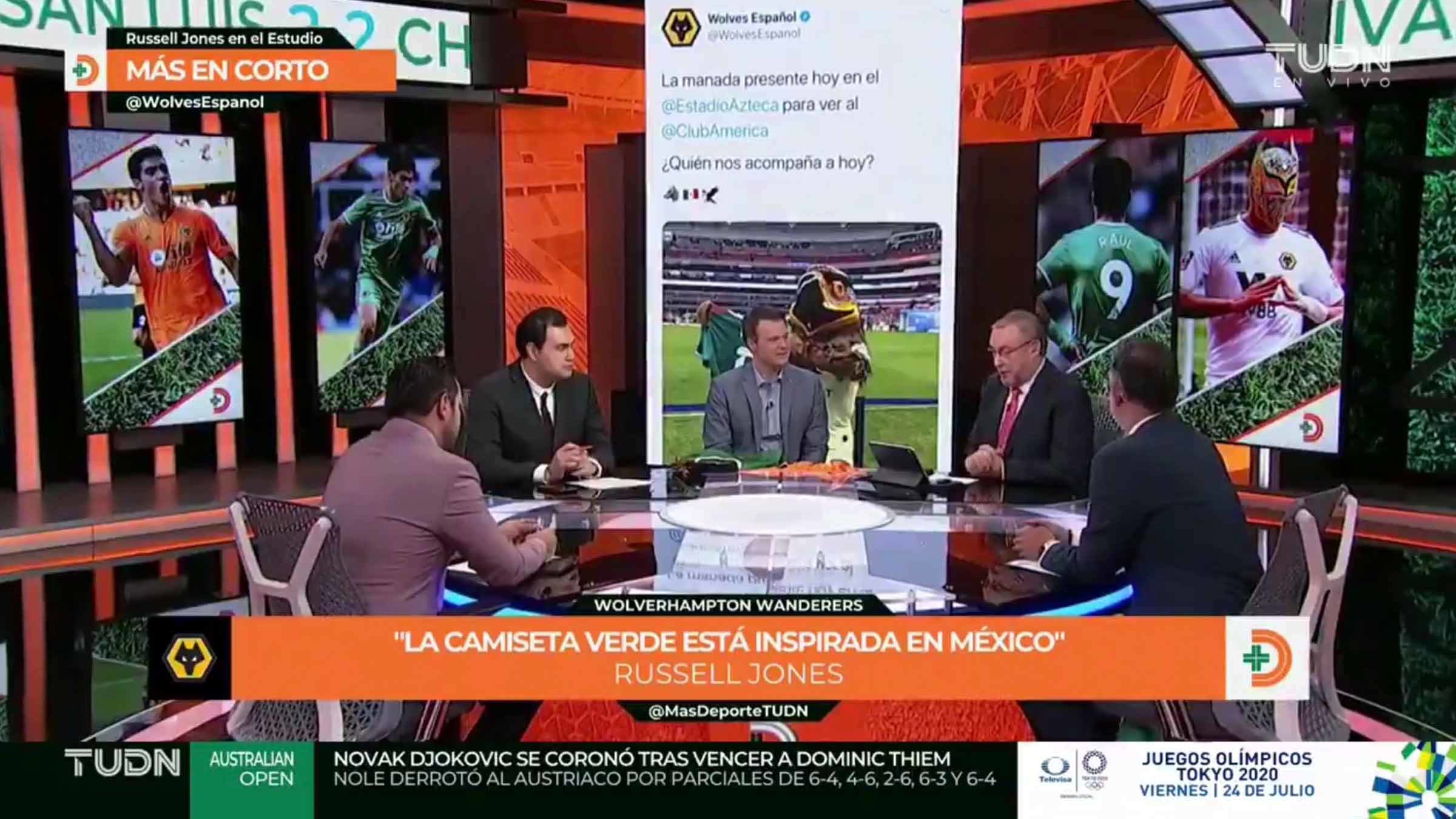 WOLVES BRANCH OUT IN AMERICA
Wolves visited Nashville, Atlanta, Chicago and Bangor this spring to reach out to America.
Camps delivered to 223 children, aged 10 to 19, through partnerships with Murfreesboro Soccer Club in Tennessee and River City Soccer Club in Maine.
Aiming for 25 partner clubs in America – up by ten since 2019.
Meetings with GIS (Global Image Sports) to help build the Wolves brand in America.
Wolves international projects manager Joe Hunt recently visited America to expand relationships beyond training camps and increase the interest in Wolves across the country.
"At the beginning of the year we spoke of the importance of meeting people in person and in America we already had two camps running through a partner, in Tennessee and Maine, which our Academy staff usually run. So, there was two purposes of the trip – to deliver the camps with our partner clubs and meet GIS (Global Image Sports), who have linked us to the clubs in America.
"Over the past seven years our coaches have delivered camps, but then nothing would happen between the camps, so nobody knew they were happening. Also, there was also no direct contact between Wolves and the partner clubs, it was just through GIS, so we were able to meet the clubs, share good practice and spread the Wolves way.
"In 2019 we delivered nine camps and a national camp, but we're trying to do more. We looked at the Worldwide Wolves supporter clubs, we want our partner clubs to join their local branch, watch games together and start wearing our colours. We wanted to make the programme bigger and better. Yes, we want to coach the children, but we also want to support the American coaches with the expertise we have within our Academy. I spent a few hours in Maine talking to the coaches about the Wolves way and the philosophy of the club.
"I also met with an old partner to look to rekindle that link, plus the academy director of Atlanta United, looking at a coach education exchange, where our staff would observe the work Atlanta do for a short period of time and vice versa, and even our younger teams could play each other.
"It was worthwhile trip to network and grow what we're already going. We want to add value to our partners and be in constant communication, which is the case now."