31st July 2019
Wolves eSports' Brazilian pair of Fifilza and Ebinho have the chance to be crowned the best FIFA 19 players on the planet when they compete in the FIFA eWorld Cup 2019 Grand Final this weekend.
After months of intense competition around the globe, the eagerly anticipated showcase tournament of the year gets underway on Friday 2nd August at The O2 in London – with Wolves being the only Premier League club to qualify.
By qualifying for the competition out of over 40 million FIFA 19 players, Fifilza (Flavio Brito) and Ebinho (Ebinho Bernardes da Costa Filho) are two of the top 32 competitors who will vie for the right to call themselves the world's best.
The competition consists of four groups of eight players, with Xbox player Ebinho placed in Group A, while Fifilza will compete against other PlayStation stars in Group D with the top four from each group making it into the Round of 16.
A final showdown will place the best Xbox FIFA player against the top PlayStation competitor as they battle it out over two legs, one on each console, for the chance to take the title, the $500,000 prize money and be named the greatest FIFA player in the world.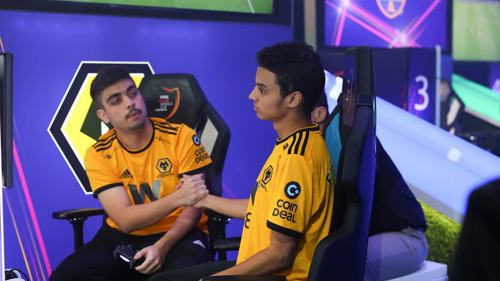 Russell Jones, head of marketing at Wolves, said: "We're very proud to be the only Premier League club represented at the FIFA eWorld Cup. Last year over 29 million people tuned in to watch the eWorld Cup and even bigger numbers are expected this year.
"For the first time, the tournament will be broadcast in six different languages.  This additional exposure is great for the club and also our esports partners, University of Wolverhampton and G Fuel, who we'd like to thank for their continued support.
"Both Flavio and Ebihno have done exceptionally well and have received a huge amount of support from Wolves fans and Brazilian esports fans who will be tuning in to watch their games.
"Naturally having two Brazilian players has helped Wolves gain extra interest from Brazilian public and media, who are not only interested in finding out more about the guys, but also about Wolves and our plans for eSports in the future.
"We all wish both Flavio and Ebinho the best of luck during the tournament and hope they enjoy representing Wolves on the global stage."
For more information about the FIFA eWorld Cup, or to buy tickets for the competition, click here.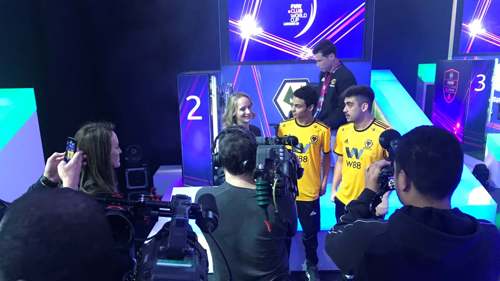 #WolveseSports