27th March 2019
Wolves eSports representatives Torin 'TheTurin27' Page and Joe 'JoeEvoHD' Evison continue their ePremier League campaign on Thursday, fighting to be the overall champion.
After prevailing from Wolves' first ever ePremier League Play-Offs last month, Torin and Joe enter the final stage of the competition on Thursday 28th March, with coverage starting at 11am.
Torin will represent Wolves on the PS4, having won all three of his Play-Off matches, while Joe will take on the Xbox One challenge after winning his four Play-Off fixtures.
After four weeks of intense training, Torin and Joe are two of 40 UK-based players, one from each Premier League club per console, who will be competing in the final in London on Thursday 28th March, hoping to reach the knockout stage on Friday 29th March.
Wolves supporters can give their backing to Torin and Joe and follow the action on Twitter and Instagram at @wolvesesports and watch live on Twitch, again by following wolvesesports. Click here to access Twitch.
The finals will also be broadcast live on Sky Sports and the Premier League's digital channels, with matches taking place over two legs in a group stage format, in the search for ePremier League glory.
Torin will compete with fellow PS4 finalists from Crystal Palace, Manchester United, Brighton & Hove Albion and Burnley.
Players who progress from the group stage will compete in a round-robin format, with the top two from each group going through to the knockout stage the next day. The Xbox and PlayStation winning players will compete to find the overall champion.
Meanwhile, Joe will be aiming to come out on top in a group with Arsenal, Huddersfield Town, Southampton and Burnley representatives.
The confirmed groups for the event are available by clicking here.
Get to know the Wolves eSports representatives below: 
Name: Torin Page | Gamertag: TheTurin27 | Console: PS4 | Age: 22
Playoff Results: W 9-2 | W 4-3 | W 5-3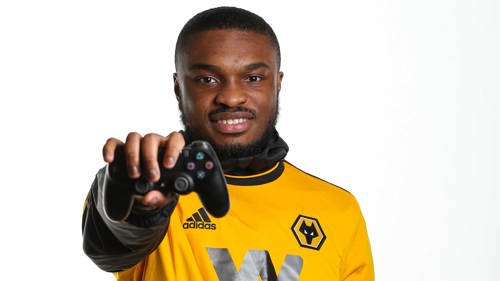 Name: Joe Evison | Gamertag: JoeEvoHD | Console: Xbox One | Age: 24
Playoff Results: W 5-2 | W 3-1 | W 4-1 | W 6-4