21st October 2021
Coventry United 3 (J. Cairns 28, Haddow 58, Carey 74) Wolves under-18s 1 (Hubner 89)
Wolves dropped out of the 2021/22 Birmingham Senior Cup at the first hurdle as step five outfit Coventry United were able to overcome a young old gold Academy side.
Under-18 head coach Steve Davis and under-23 boss James Collins were both patrolling the touchline as a team consisting mainly of first and second-year scholars – many of whom were facing players older than themselves for the first time in their young careers – were unable to turn their neat possession play into chances.
Wolves had a couple of early opportunities to open the scoring through one of the more senior players in the line-up, 18-year-old Lee Harkin, who saw his header cleared off the line when he connected with an Erik Bugarin cross.
But it was the hosts who took the lead at Butts Park Arena, on an artificial 4G pitch which contributed to a couple of injuries on the evening – including a back problem which saw Aaron Keto-Diyawa replaced by Marvin Kaleta in the first-half, as Joe Cairns hammered the ball under the wall of Wolves bodies on the line from an indirect free-kick in the centre of the penalty area.
Despite having much of the possession, Wolves were struggling to break down the non-league outfit in the final third, with the age difference paying dividends for Coventry, who used their physicality to cope with the Wolves attack.
Under-23 reserve goalkeeper Joe O'Shaughnessy had impressed in keeping out most of Coventry's threat, but the stopper could do nothing to deny Tyler Haddow doubling the lead as the winger got his boot on a corner and was able to flick a looping effort over the outstretched arms of O'Shaughnessy.
Wolves fought tooth and nail to get back into the match but were finding themselves come up short in front of goal, and the hosts took advantage by adding a third late on, when Kyle Carey got in front of Harry Birtwistle from a cross into the box to turn the ball home from a matter of yards.
The visitors didn't leave Coventry empty handed, as defender Justin Hubner was able to get himself unmarked inside the United penalty area to head a Harkin free-kick past home goalkeeper Reece Francis in the dying minutes of the match, but it was too little too late for Wolves.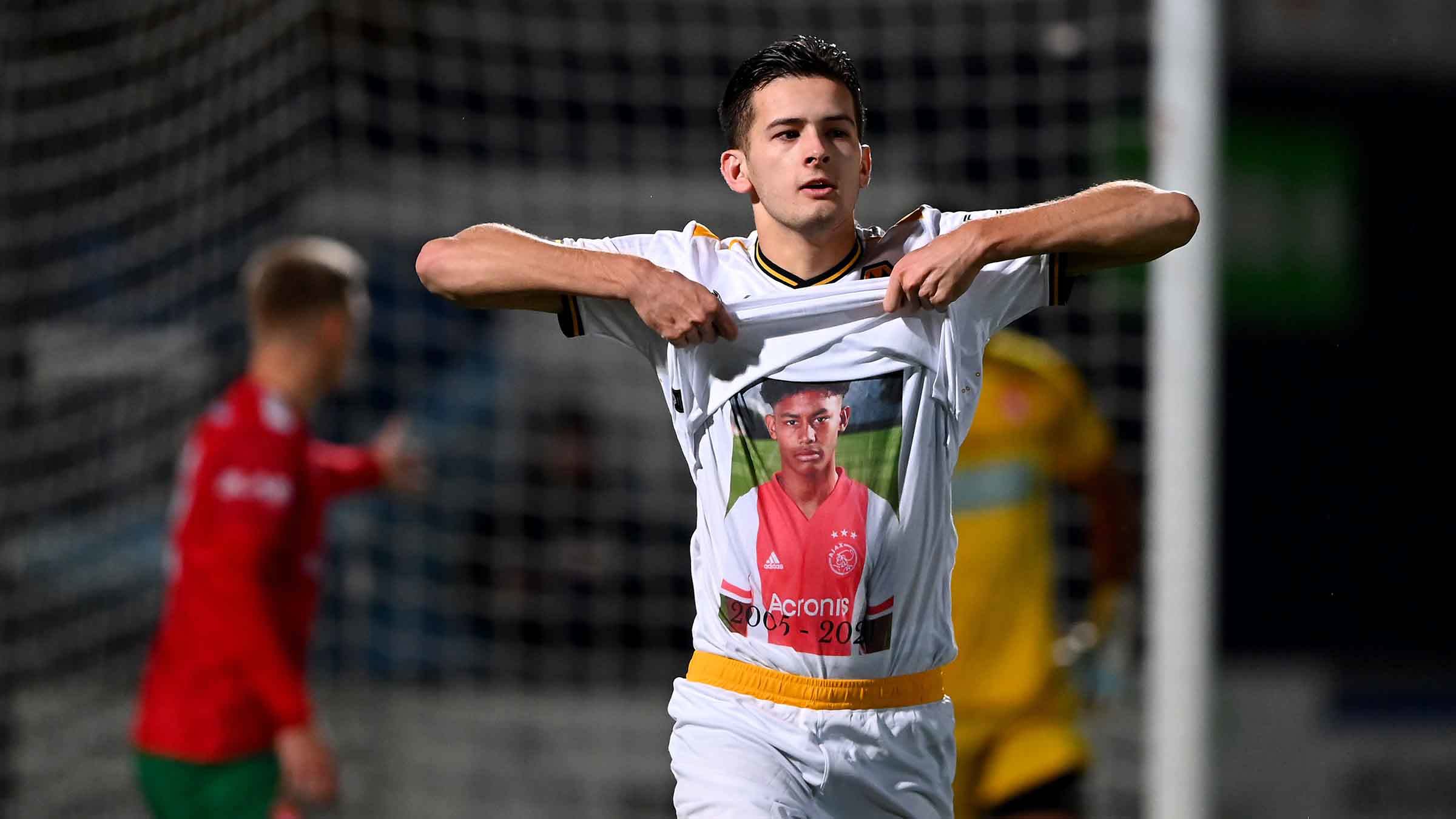 REACTION
Steve Davis felt it was a good challenge for his young players to experience the differences of facing adult opposition to what they are used to at under-18 level.
"These games are just very different to what we're used to every week," Davis said. "There's usually less contact, the lads are the same age, and the forces generated in tackles are different, the contact's different and the speed's different.
"We found it difficult and physically we were second best, but it was a really good match to find out about the character and the personality of the players and how they cope when playing against men, because some of them – Owen Farmer, for example – have never had that experience.
"They're not used to having to deal with constant strong, physical contact and that's just one of a lot of little things – the dark arts of the game that you don't get in Academy football – that they're not used to.
"But the quicker they can learn these things; being physical and pushing back on an opponent, then the better, because these are thing that are going to come up when they progress in the game and become adults."
On struggling to step up to the challenge
"It's going to get them used to what they're going to come up against when you move up to the under-23s and play in the Papa John's Trophy and those sorts of competitions, although there you're facing professional players, so it's even harder.
"Not only are they physical and strong, they're also intelligent and have either had a career in football or are just building them, so these are the best lessons they can have. I wouldn't want them every week, but they need exposure to this sort of opposition in the season where it's very different to what they're used to.
"It's a different challenge for them, and I don't think anyone really stood out with being able to cope with it. One or two did ok, mainly the 23s like Harry [Birtwistle], but even they found it tough at times, but the younger under-18s really found it hard and suffered.
"But it's part of their growing up and I would like to challenge them against adult teams more often, maybe in pre-season friendlies where we can pick the opponent and be selective in where we play, instead of being made to play on a big astroturf rugby pitch."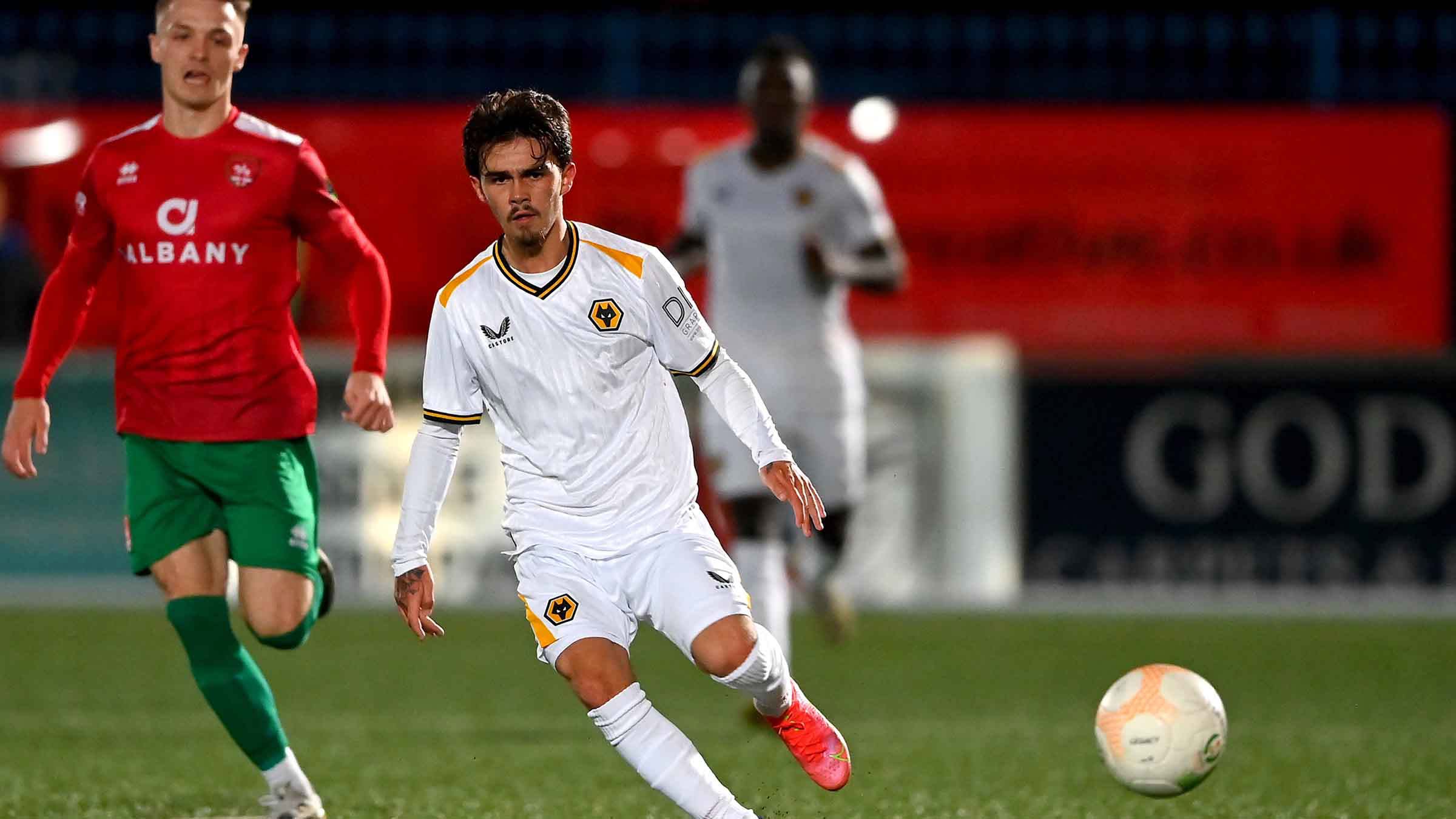 COMING UP
Davis's side are in Under-18 Premier League Cup action next Saturday afternoon, as they take on Manchester United at the AON Training Centre, in a match which was supposed to take place last Friday but was postponed due to travel issues on the M6. The league game away at United which was originally due to be played on Saturday will now be rearranged for a later date.
"There's a good mentality in this group and the bounce back quickly from set-backs," Davis added. "I don't envisage Wednesday's game being a problem with the group who did play last night as Saturday will be a different type of game.
"Hopefully they'll be physically prepared because they've come up against something they're not used to and maybe they'll be able to take on some of the advantages they learned from last night into the game and they'll be able to utilise that on Saturday and in the future.
"But preparation so far has seen the lads who played last night recover and those who didn't have many minutes train with the under-23s, and then we'll get a group together tomorrow where we'll do a bit of preparation work, although we've not been able to do too much this week because of yesterday's game.
"Hopefully we'll do a little bit of prep and then put out a team which is going to be competitive, as we picked up one or two knocks last night, so they'll be assessed before Saturday to see whether they'll be fit or not."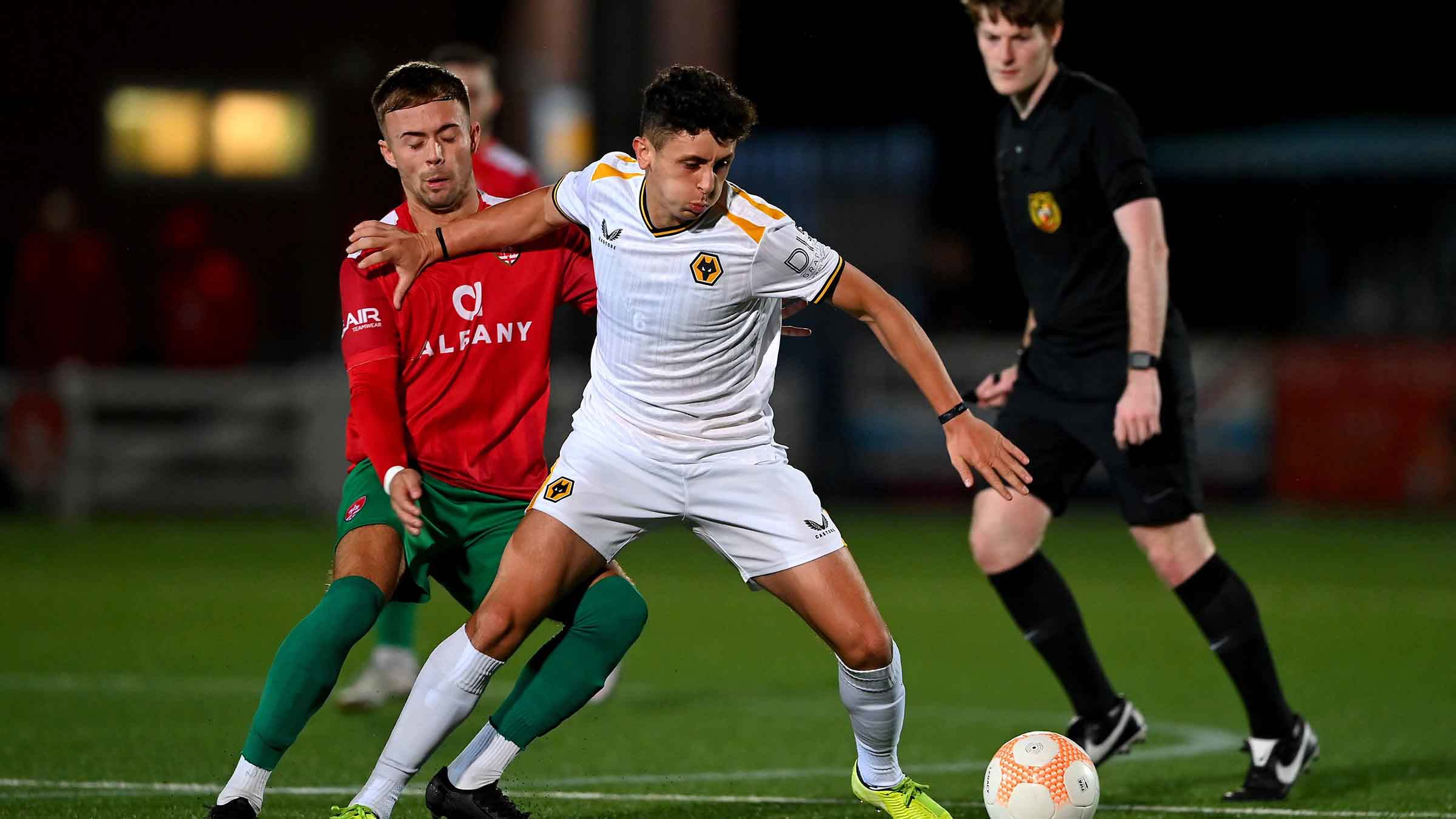 NEXT FIVE
23/10 Manchester United (A) U18PLC
26/10 Birmingham City (A) U17PLC
30/10 Burnley (H)
06/11 Derby County (H)
20/11 Middlesbrough (H)
TEAMS
Coventry: Francis, Sawyer, Smith, Perkins, Mzungwana, J. Cairns, L. Cairns, Faulkner, Haddow, Ndlovu, Carey.
Subs: Roscoe, Boden, Blowers, Donaldson.
Wolves: O'Shaughnessy, Birtwistle, Hubner, Mabete, Keto-Diyawa, Francis-Burrell, Bugarin, Harkin, Roberts, Barnett, Farmer.
Subs: Storer, Kaleta, Esen, McLeod, Sangare.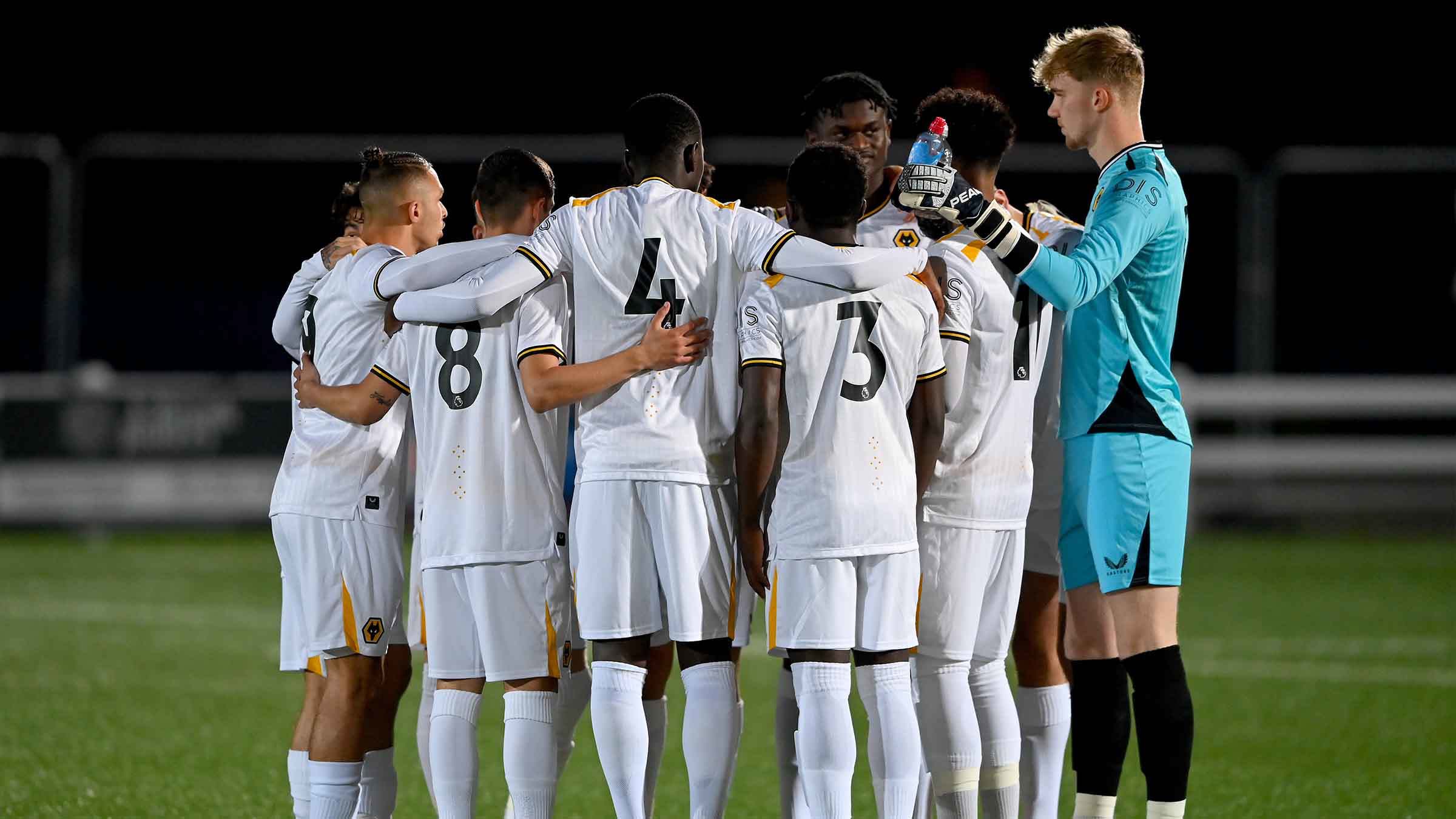 #WolvesAcademy