17th September 2021
Wolves have bolstered Steve Davis' under-18s squad with the signing of teenager Josh Esen.
The 16-year-old forward joins Wolves from Welsh side Llanelli Town, after catching the eye during a successful trial period at Compton Park during the summer.
Esen, who can play wide or as a central striker, made a big impact in a short space of time at Llanelli, scoring and winning Man of the Match on his only senior start for the club.
Time with the Cymru South side came following Esen's departure from Swansea City at the age of 13, after he'd come through the early ranks at the Liberty Stadium.
Now Esen heads to Wolves as a first-year scholar and on Saturday the forward made his debut for the under-18s, coming off the bench in the victory over Manchester City.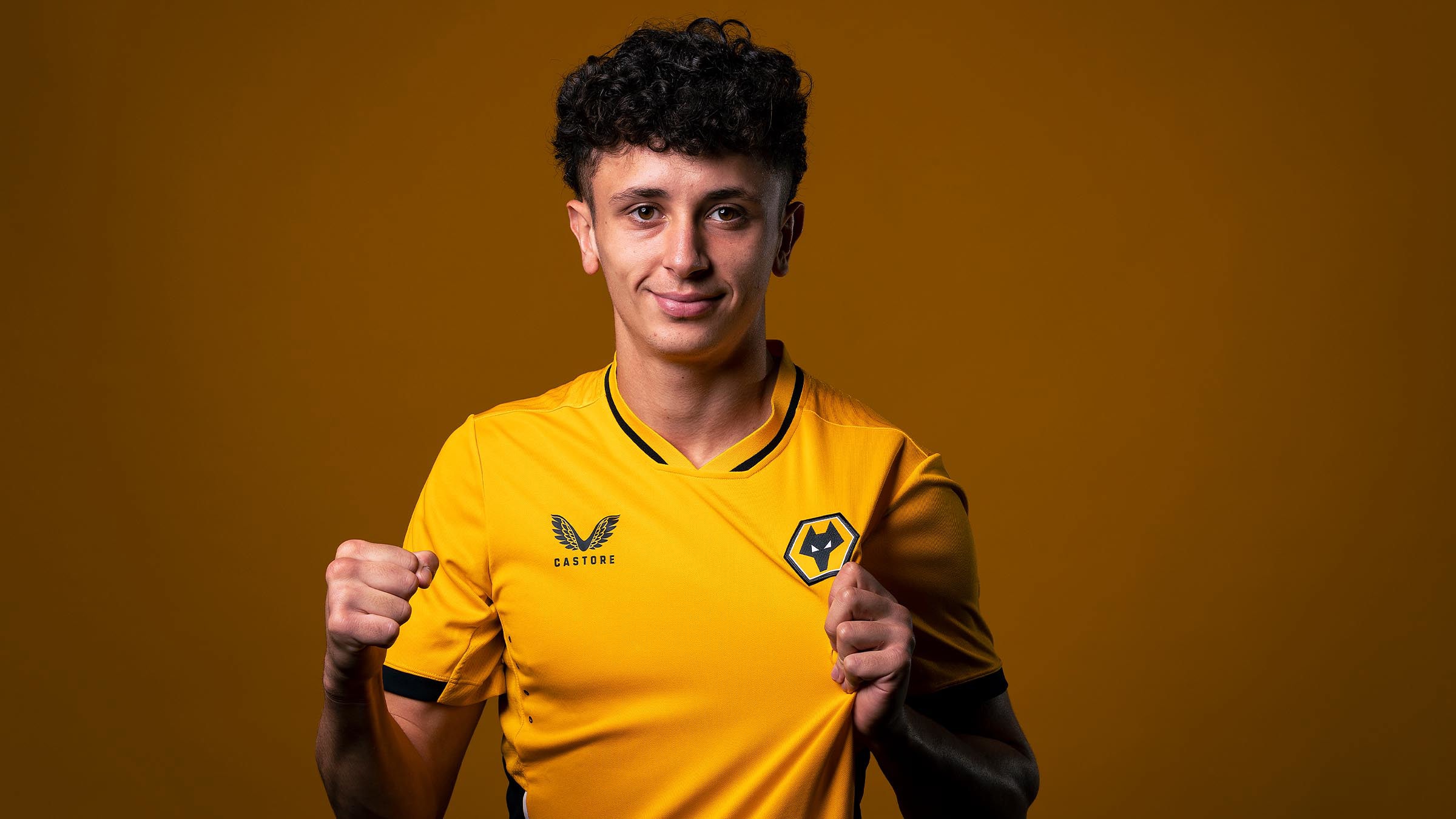 Harry Hooman, Wolves head of UK academy recruitment 12-19, said: "We invited Josh in for a week's trial at the end of August after impressing at Llanelli and quickly decided to offer him a contract very early into the trial, beating a number of other clubs who were showing strong interest.
"It's a good example of us looking at different ways to recruit players post-Brexit, in a congested and competitive market. Josh is an exciting addition to our under-18s, who we feel he has a lot of potential and will only improve when stepping up to a full-time professional environment.
"He has a good mix of attributes, physically he is a good size and he's athletic, but also has the ability to score and create goals. He has also shown a real willingness to learn and improve which should stand him in good stead moving forward."
Head of Academy coaching, Jon Hunter, added: "This shows how our recruitment team have adapted to the market and also the quality and personality of the boy coming in, he's shown great character. It's tough, training is quite demanding, we ask for high standards from the boys, and we're all really delighted with him
"This situation doesn't normally happen – finding a boy coming in from that setting at scholarship level. Typically, it's boys who've been in an elite environment for a number of years or here at Wolves.
"We had Maximilian Kilman, who is now playing for the first-team, and his situation was similar, but he was a lot older, and he's made a number of senior appearances for Maidenhead. Whereas Josh, he's so young, but was involved at Llanelli, so we know he's going to have the mentality to cope."
Esen will hope to make his second appearance for Wolves under-18s on Saturday and, as part of the signing, Wolves under-23s will face Llanelli a pre-season friendly next summer.