15th September 2021
Wolves 2 (Farmer 24, 69) Manchester City 1 (Ogwuru 90)
Wolves under-18s ran out to an impressive victory over reigning U18 Premier League North champions Manchester City as Owen Farmer's brace secured the three points at Compton Park.
Steve Davis' young side – who ended the match with 10 men – were a threat all game, and the final 2-1 scoreline flattered the visitors, with Wolves creating several chances and even missing a penalty which would have put the team 3-0 up and cruising.
Although Man City had more of the possession, Wolves were swift on the counter-attack, and their fast pace finally paid dividends on 24 minutes.
Filozofe Mabete won possession back for his side on the edge of the box and set Tyler Roberts on a run down the wing. Roberts dragged the City defence out of position, allowing Farmer to get in behind the defence and after being played in by the winger, fired an unstoppable effort high into the near post and beyond the reach of the keeper.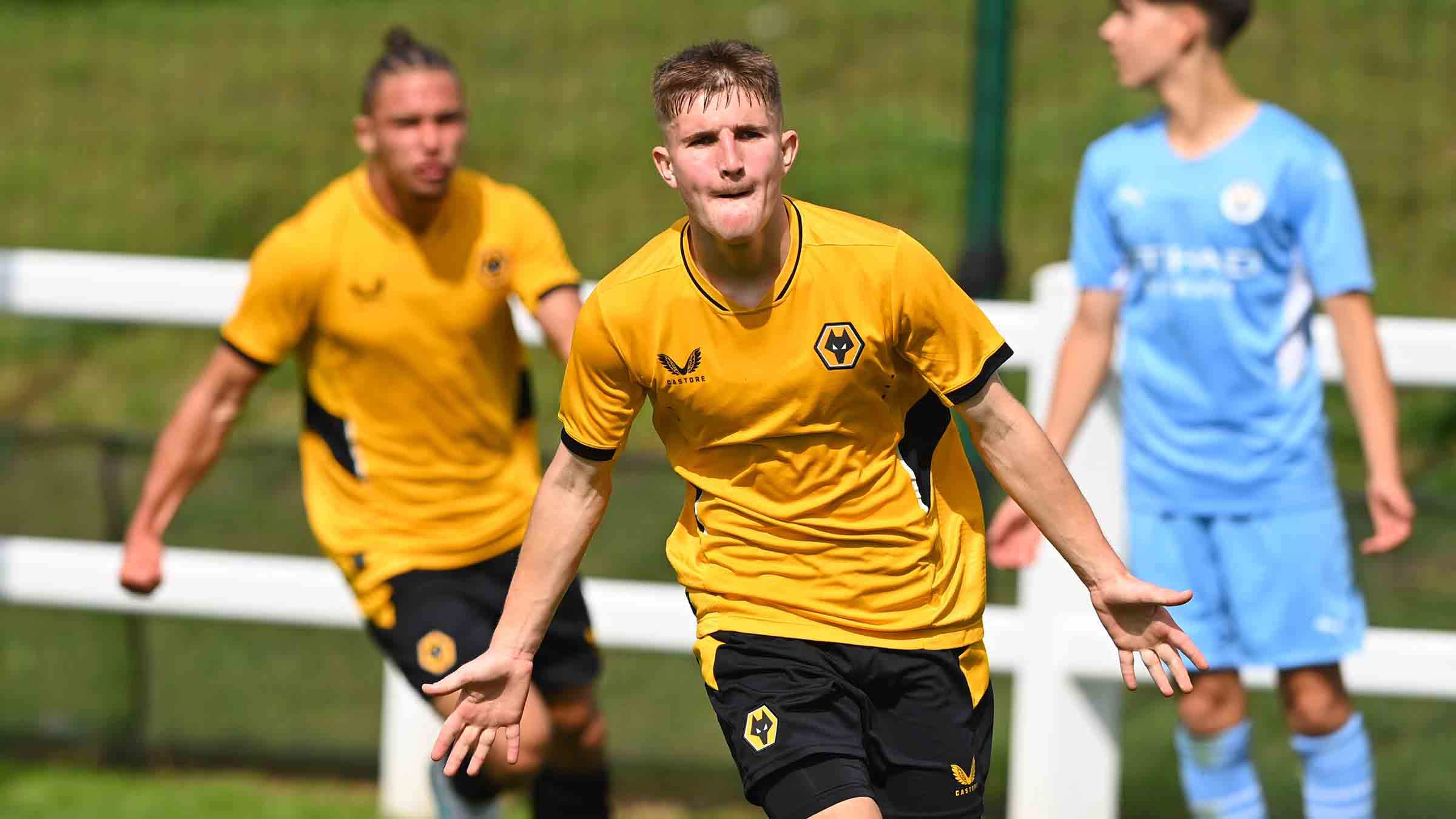 Wolves kept up their pressure into the second-half and another quick counter-attack saw Davis' boys double their lead with 20 minutes remaining.
Roberts again was involved in the build-up as he got played out wide and whipped an impressive cross onto the head of Farmer, who had got free at the back post, to nod beyond the City keeper, to add to his and Wolves' tally for the afternoon.
City attempted to get back into the contest and turned to the bench to freshen up their side. But as Wolves looked to have held on to claim a two-goal win, the visitors pulled a goal back in added time, when a cross from Tomas Galvez was not cut out by Mabete, and Daniel Ogwuru was able to get in front of Kam Kandola, before finishing at the near post.
But Wolves were able to see out the final stages of the game, despite losing Ackeme Francis-Burrell to a second yellow card in the sixth minute of added time, to move up to joint second in the league standings.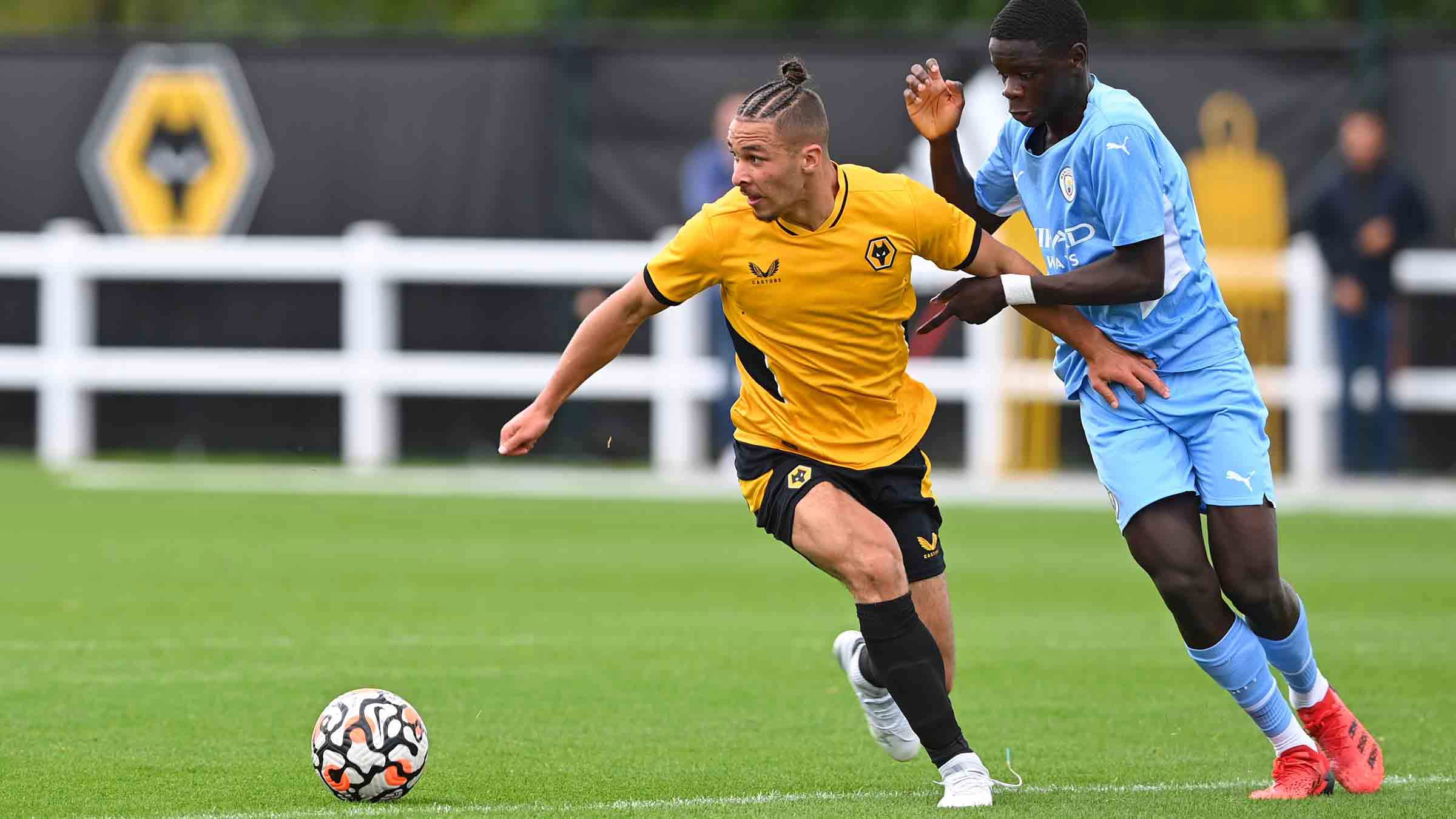 REACTION
Steve Davis was delighted with his team's showing at the Sir Jack Hayward Training ground, where his entire team put in an 'excellent' performance to overcome the champions.
"It was a really good performance," Davis said. "We worked on slightly different systems during the week and although we didn't have that many players available, we're still trying to drum some systems into them, and to be fair to them, they carried it off really well.
"I thought they were all excellent in terms of the discipline of the system, how they worked it and how they stuck with it. Then we changed it a little bit during the game, because they were changing too, so we had to counter that, and we went slightly different tactically after about 20 minutes – we changed to a 4-4-2, and it worked really well.
"They had a lot of the ball, but I felt we probably did more with the possession that we had and created quite a few chances and maybe should have gone in more than 1-0 up at half-time and the margin of victory could have been a lot greater, if we'd just taken our chances.
"We had a couple of good one-on-ones, but I was just delighted with the whole performance, the way they carried out the game play and every single one of them was excellent and really deserved the result."
On Farmer's double and partnership with Fraser
"I've been really impressed with Owen. He had a great pre-season and spent quite a bit of time with the under-23s, so he's got some great exposure to that. He scored two really good goals. They were both proper poachers' goals, proper strikers' goals, and something different to what we've had in the past.
"The goals will give him a bit of confidence. He scored last week and now he's got another two, so hopefully that's him on a little run now.
"We're also trying to build a partnership with Nathan, because they've played together a lot through the younger age groups, and they have a good relationship and good chemistry.
"In training, they're looking to play off each other a lot and we saw evidence of that on Saturday. They're both willing runners, they both want to cause problems and just work really well together, with great understanding, and I felt they caused Man City a lot of problems in that two.
"But Owen seems to be better playing off somebody rather than a lone central role, in a 4-3-3. He's better coming off the side are playing off the front with somebody, he tends to link well with his other centre-forward or where the other striker is.
"Playing him off Nathan in an old-fashioned centre-forward partnership seems to be working quite well at the moment, so we'll try to stick with it."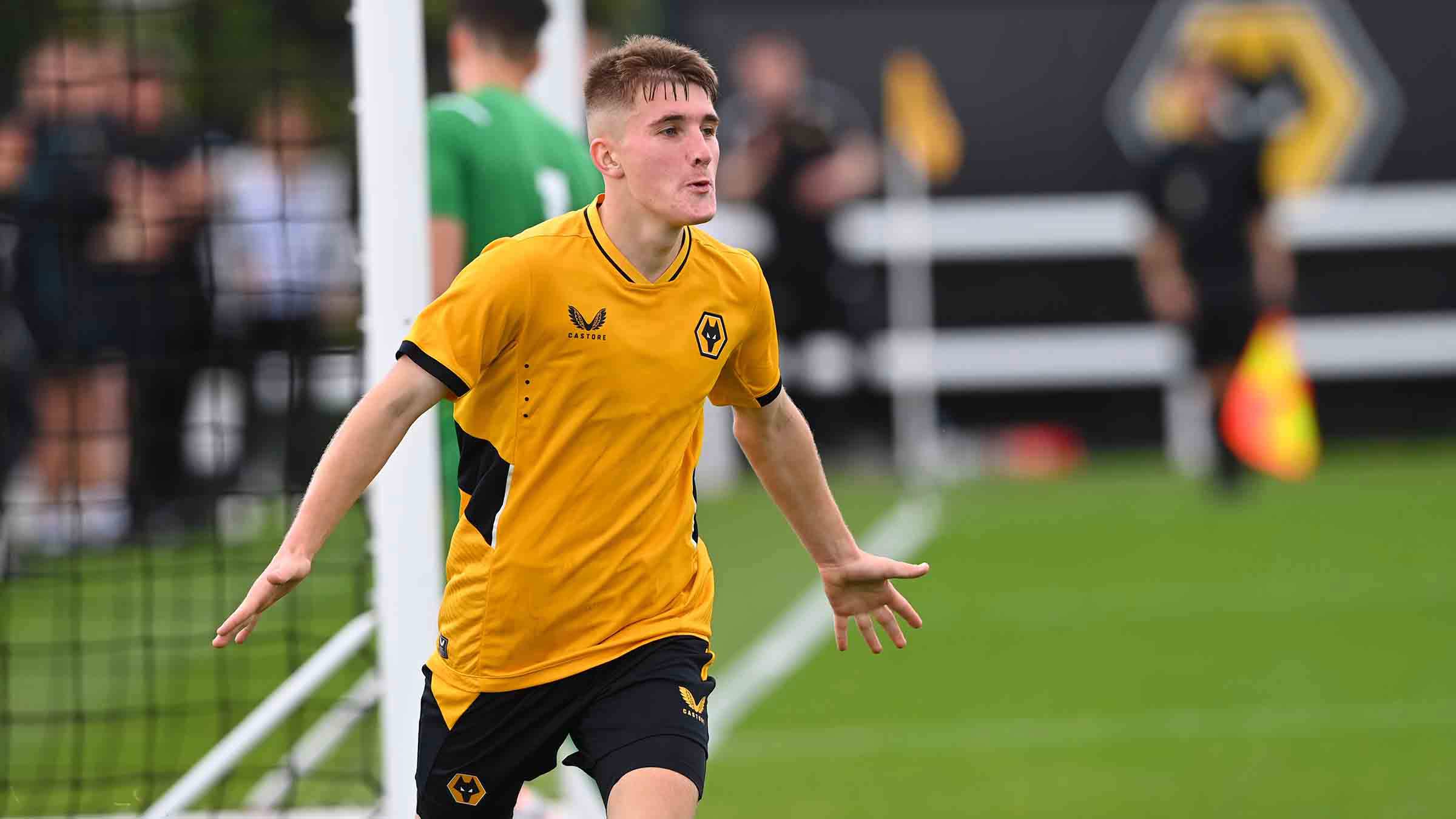 On late consolation from City
"We could have done better on a couple of occasions to have prevented it, but it was right near the end and just a couple of minutes to go, but we felt we should have just held on then comfortably.
"The only disappointment for me is that we didn't win by a bigger margin, because we deserved to in terms of the opportunities created.
"We didn't take our chances, and if it was 3-0, the game would've been over. Being 2-1, it looks a little bit closer than it was, and maybe a little bit more nervy than it needed to be."
COMING UP
Davis's side are in Under-18 Premier League Cup action next Saturday afternoon, as they take on West Bromwich Albion in a Black Country derby at Compton Park.
"It's always the same type of game when you play West Brom," Davis added, "It's the same when the first-team play them, it's the same when the under-23s play them and it's the same when the women's team play them.
"If you're a Wolves player or a Wolves fan, like I am, it becomes a big game, so you want to do everything you can to win those games. You want to beat everybody, but there's certainly that different edge to it when you play the team from down the road and our local rivals.
"We will prepare as we do normally, but there will be that extra incentive to get a good result."
NEXT FIVE
18/09 West Bromwich Albion (H) U18PLC
25/09 Everton (A)
29/09 West Bromwich Albion (H) U17PLC
02/10 Leeds United (H)
16/10 Manchester United (A) U18PLC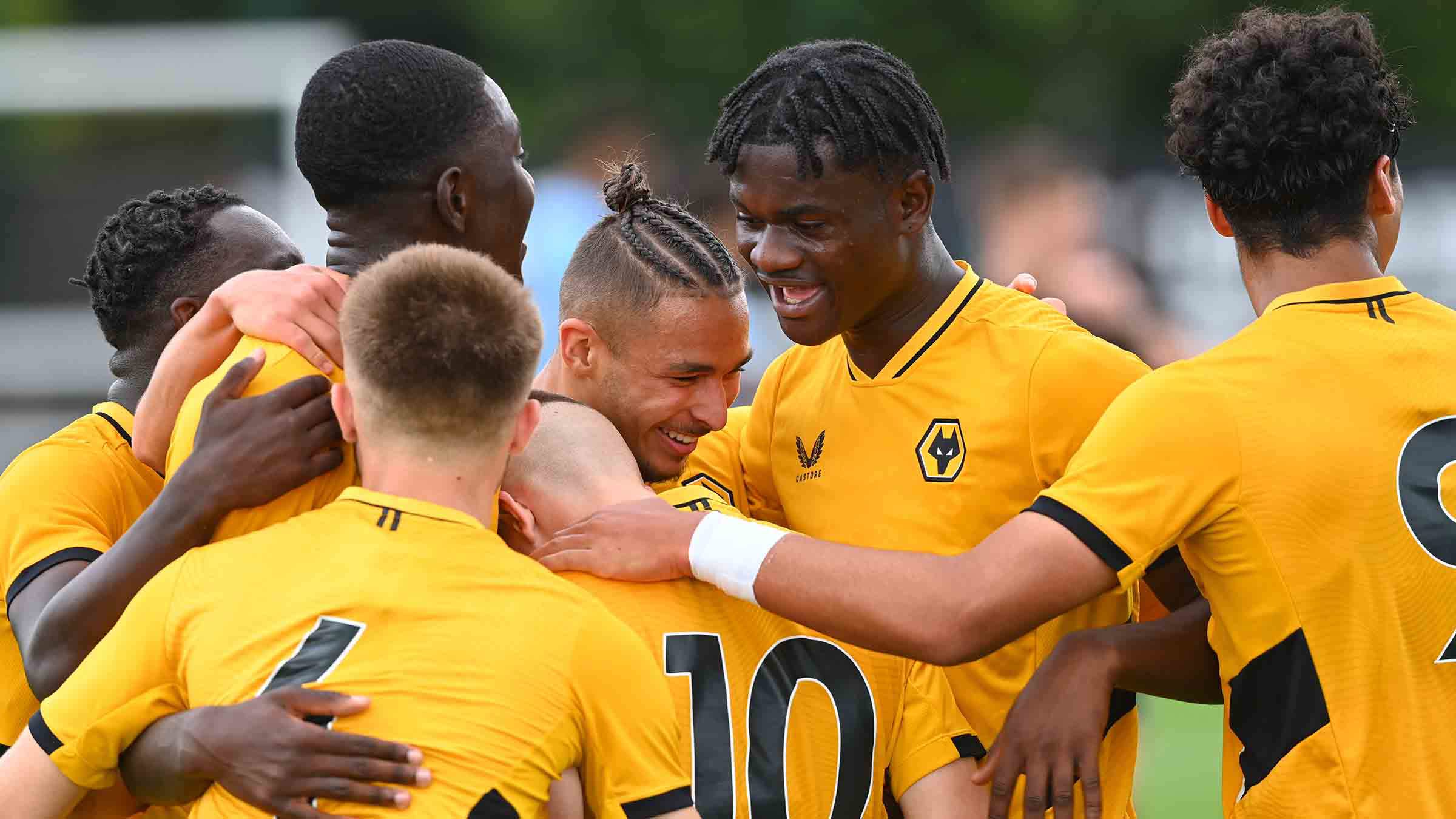 TEAMS
Wolves: Arinbjornsson, Kaleta, Mabete, Kandola, Lembikisa, Rees, Keto-Diyawa, Francis-Burrell, Roberts (Esen 75), Fraser, Farmer (Reynolds 82).
Unused subs: Storer, Hubner, Diomande.
Man City: Murray-Jones, Lewis, Katongo, Galvez, I. Smith, L. Smith (Ndala 60), Susoho (O'Reilly 46), Breckin, Barrington, Adam, Dickson (Ogwuru 71).
Unused subs: McNamara, Whittingham.
#WolvesAcademy