23rd August 2021
Wolves 2 (Barnett 48, 76) Newcastle United 2 (Miley 13, 79)
The points were shared on the return to the Sir Jack Hayward Training Ground as Ty Barnett grabbed a second-half double for Wolves under-18s in their U18 Premier League North match against Newcastle.
Wolves endured a highly contested first half and found themselves down 1-0 at the break as Newcastle took the lead with 13 minutes on the clock after a Jamie Miley volley. The Newcastle captain chested down a headed clearance and struck a sweet volley from the edge of the box looping into the goal.
Steve Davis' side almost drew level 15 minutes later. Owen Farmer anticipated the play and stole the ball off the Newcastle defence. His low driven shot beat the goalkeeper but was cleared off the line by the Newcastle defence before the follow-up shot was also blocked.
The home side finished the first half strongly and had a bright start to the second. Ty Barnett had a goal disallowed minutes before testing his luck again and bringing Wolves level.
Nathan Fraser's low cross from the right was met by a slip up from the Newcastle defence and fell to the feet of Barnett who cut inside and coolly slotted in the equaliser.
Barnett earned his second of the day half an hour later as he pulled away from his marker, calmy placing past Max Thompson in goal.
However, Newcastle managed to level the scores 11 minutes from time. A searching cross from Kyle Crossley found Miley once again who earned a point for the Magpies with a commanding header.
Davis' men had one last chance in the 90th minute with Kam Kandola heading an Aaron Keto-Diyawa corner narrowly over the bar leaving them to settle for a draw. 
REACTION
Steve Davis was impressed with his team's second half performance but admits his players still need to work on their fitness.
"I thought we dominated the second half and going 2-1 I thought we deserved that. We made the change at half-time in view of one of the lads being involved on Monday with the under-23s so we had to make that change.
"We started really slow in the first half. We had a plan for the first 10-15 minutes to go long into Ethan McLeod from the goalkeeper but we invited a little bit of pressure and they capitalised, they pressed well.
"After the goal it took us 15 to 20 minutes to get going but after that I thought we played some really good football. I thought some of the play was good, there was a lot more control and a lot more pressure."
On Ty Barnett's performance
"I'm pleased for him because we've played him in a variety of positions like high left, midfield three, attacking or on the right.
"Today we thought he likes to be on the wing, get into those one-v-one situations and he has the ability to come inside the pitch, beat players, create chances and get shots in. I thought he was excellent today and hopefully he'll buy into the position because he scored a couple goals today."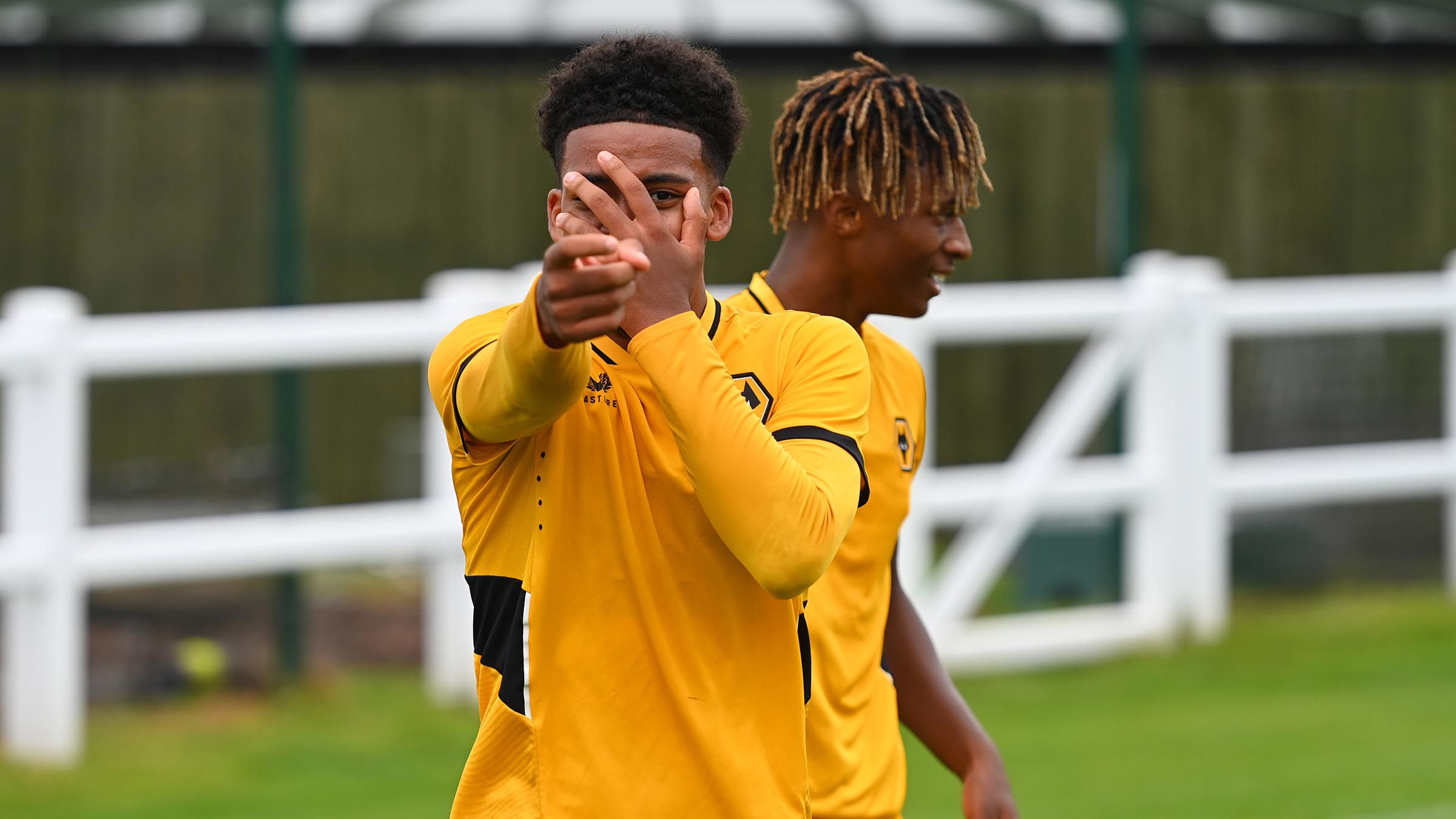 On conceding the second goal
"When you're in possession you've got to make sure your structure is right behind the attacks and we weren't quite ready. We didn't recover into the right places, didn't block the cross and didn't mark in the box, so we will analyse it and see if we can improve that."
COMING UP
Davis's side travel to Brockhall on Saturday to face Blackburn Rovers who comfortably beat Derby County last week.
"The under-23s play Monday and Friday, we play again Saturday and the first team play on Sunday, Tuesday and Sunday, so we have a lot of games and a lot of players will be moving up and down this next week. It's going to be a tough week and a lot of organisation needed.
"We'll see what we've got next week at Blackburn, they're a physical side and competitive so I expect another tough game there."
NEXT FIVE
28/08 Blackburn Rovers (A)
11/09 Manchester City (H)
25/09 Everton (A)
02/10 Leeds United (H)
23/10 Manchester United (A)
TEAMS
Wolves: Storer, Kaleta, Keto-Diyawa, Rees, Hubner (Kandola 60), Mabete, McLeod, Lembikisa (Fraser 46), Farmer, Francis-Burrell (Carson 85), Barnett.
Unused subs: Amos, Ainsworth.
Newcastle: M. Thompson, Robertson, Stewart, J. Miley, C. Thompson, Barclay, Parkinson (Cooper 73), Huntley (L. Miley, 73), Ndiweni, Turner-Cooke, Crossley.
Unused subs: Green, Bessent, Mavididi.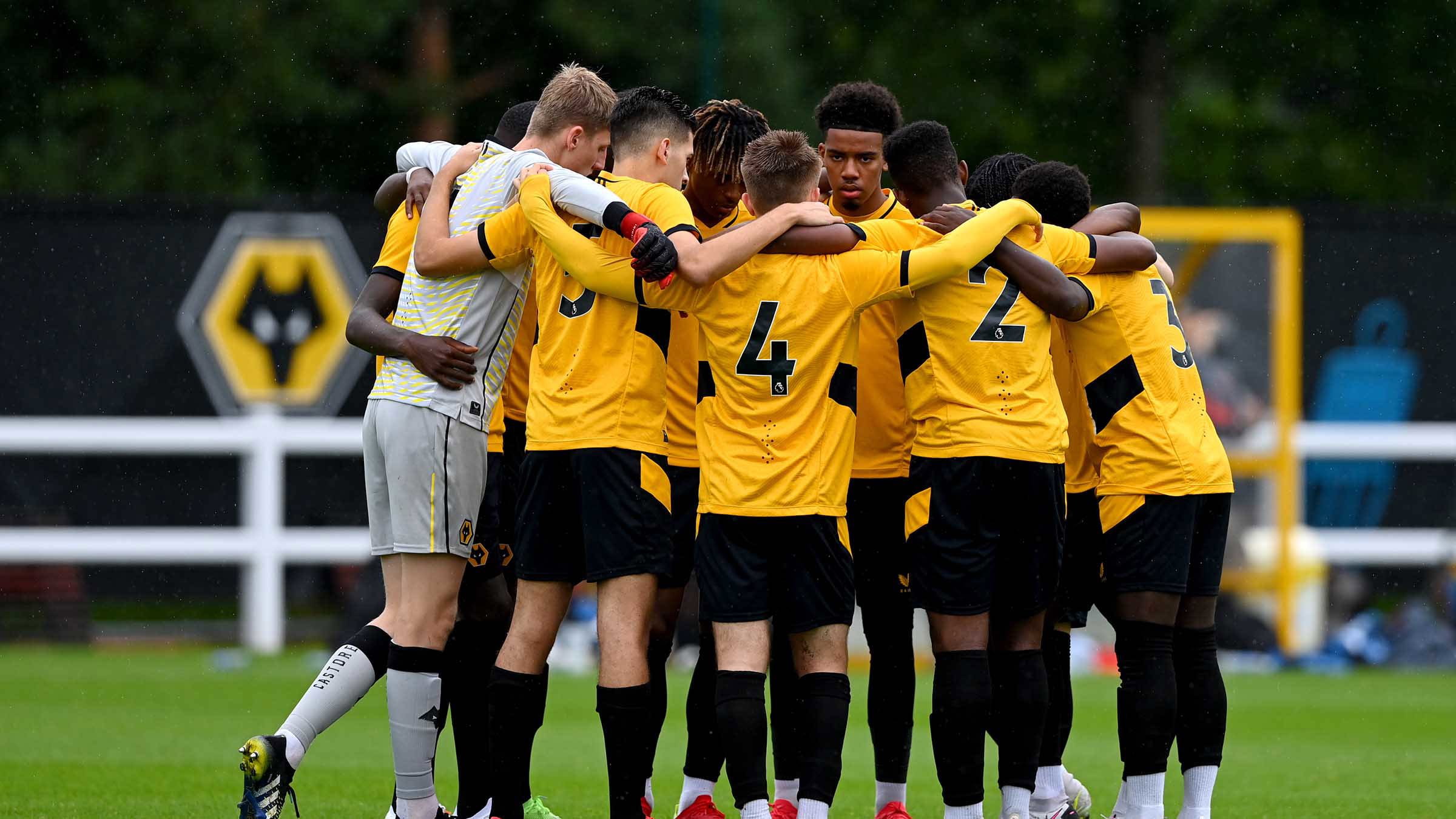 Words by Tom Alston
#WolvesAcademy