12th August 2021
Steve Davis has been impressed with the versatility of his under-18 players during pre-season as they prepare for their U18 Premier League North campaign to begin at Sunderland this weekend.
The young Wolves side have undertaken a pre-season with a difference this summer, having joined forces with the under-23 to merge the squads together due to lower numbers in the camps than usual, due to players being with the first-team and Covid-related isolation.
But Davis has seen the positives with his squad's preparation for Saturday's season opener, with many of his players already facing older opposition as they played a part in the under-23's friendlies, while the coaches have been instilling new philosophies and systems into the players to match that of Bruno Lage and his first-team.
On the pre-season camp in York
"It was a good trip. I thought were we stayed, the location and the facilities were brilliant, and we got everything we needed. The venue was excellent for us to spend some time again together as a PDP [professional development phase].
"I think we've come together more than ever this pre-season because of the numbers and our reduced squads, and we've had to lean on each other and work things out around the games; the game time and who's doing what, who's training with who, and players have flipped across to the under-23s and then back down, and then we brought some under-16s into the squad during the week because we lost a couple of players.
"But it's been good. We've had the players from the under-16s who are ready, or just need challenging a little bit, coming up for us to have a look at, and then you've got the ones who have done well in pre-season and moved up to the under-23s.
"The one thing we haven't had is a settled 18s and a settled 23s as separate squads. What we've had to do in these six weeks, more than ever before, is come together and work together as much as we can."
On mixing squads with the under-23s
"It's been quite challenging because we had four games in the week in York. Players have jumped out of one game early and moved across to the other, doing 30 minutes in one and then 60 in another, so the organisation has had to be quite intricate and we've had to work things out prior to games, to make sure players are getting the right amount of time at this point of pre-season.
"Some are still coming back from injuries they picked up last season, so they're all at different levels, so it's been tough, but it's been really enjoyable.
"We're now on the week before the season starts, and although we've not had any games this week, the first-team have had requirements for players and that's had an effect on the 23s, so a few of ours have gone up to train with James [Collins].
"It's been the same as how the whole pre-season has mapped out, in terms of players crossing over age groups quite a lot and not just working with one group. But that's been good because they've been challenged playing up in tougher games, and when they do drop back down, you get a chance to see how they react.
"Then you've got the younger lads coming up who we've not seen much of, so it's given us a really good opportunity to look at those and see where they are in terms of next season and beyond. It's been different, but enjoyable."
"They wanted to play well, they wanted to perform well, and they wanted to play for their place in the team for the start of the season."

Steve Davis believes his U18s achieved everything they wanted from the 'excellent' @ManUtd tournament.

Read more 👇https://t.co/jzsI2Bpiwy pic.twitter.com/C3g24JMd7Z

— Wolves Academy (@WolvesAcademy) August 3, 2021
On the friendly fixtures
"We played two 80-minute games because we weren't sure the players would be able to do 90 with the numbers we had available, but they did really well.
"We were a lot older in the first game against Sheffield United as we had a lot of our team back, similarly to the tournament at Man United, where it was probably the only time we've had all of our lads back together for three days and they were really good in that game.
"Some had to jump into the under-23s fixture, some were already playing in the 23s fixture from the start, but I thought they were excellent against Sheffield and we dominated that game.
"In comparison to the first game, we were very young in the second game against Hull, and had two or three young lads who travelled up with Jon Hunter-Barrett to spend a couple of days training with us and play in that match, but I thought they fitted in well."
On integrating schoolboys into his squad
"It was a good chance to look at them and see where they are because they are all potential scholars for next season. The majority of them did really well, and they've done themselves a lot of favours in the three days we had with them.
"The game against Hull was tough for them because they were physical and quite older than us, but I thought the understanding, the play and the performances were really good, and that's the bit we look at and are more interested in during pre-season.
"It's how they're performing and are they ready fitness-wise, physically are they in good shape and are they performing well and doing the things you want to see and the things you are working on in training – and we saw that.
"In training we've been working on new systems, going to a 4-2-3-1 and 4-3-3 system, so we've tried to spend a bit of time on that during the last week to see how that works, but we can always jump back to a three at the back if we need to, so the versatility is there if we need to change shape during matches or for different games."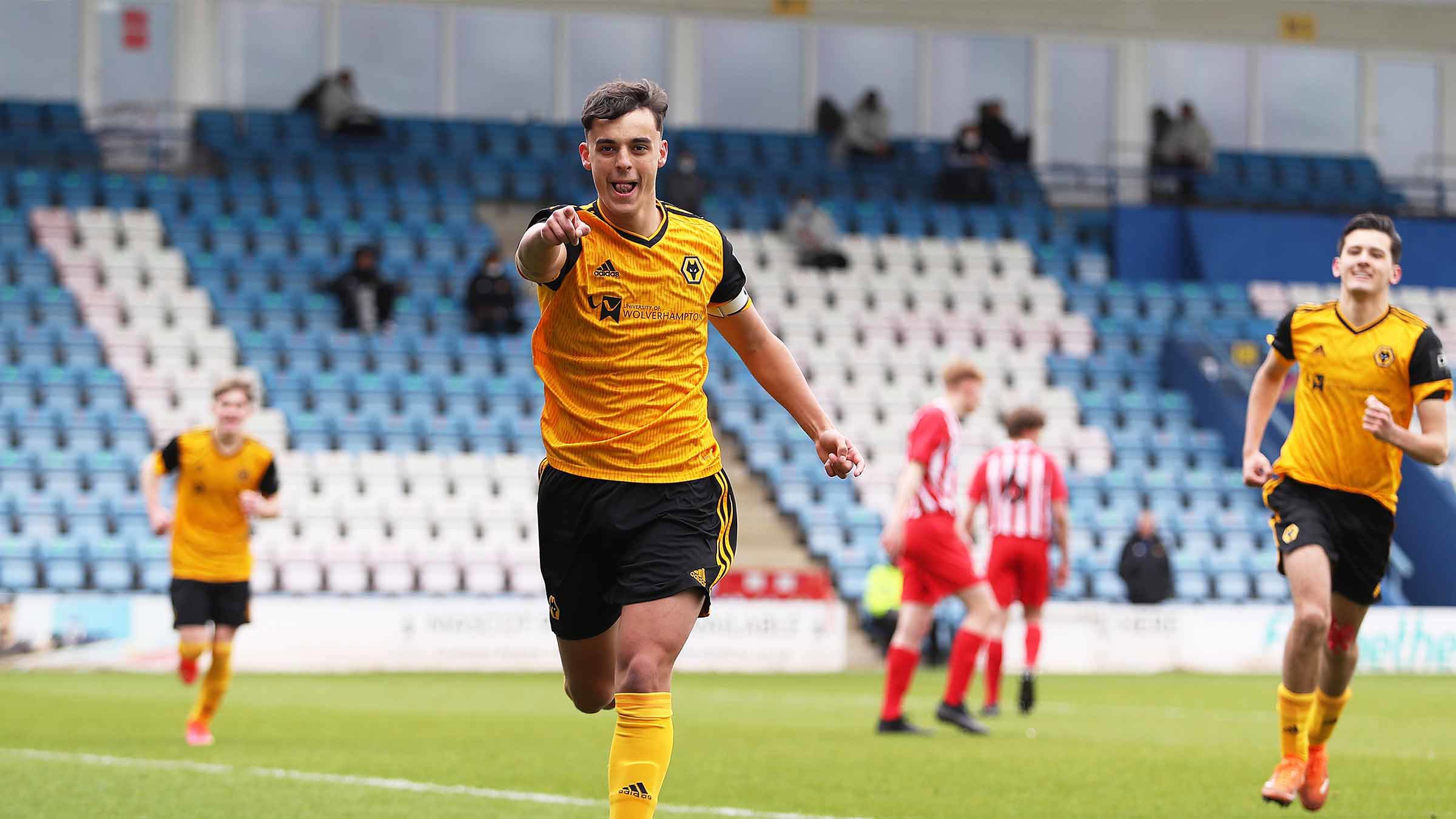 On heading to Sunderland this weekend
"It's always hard to prepare for the first game of the season because we've not seen anything of Sunderland, so I'm not sure what they're like this season. Every year they're different age groups so some of the kids who we played against last season that were young schoolboys playing up, like ours, would be first-year scholars now.
"They won a few games last season and were stronger than they've been in previous years, and because some of those lads were first-years last season, we expect them to be even stronger this year.
"Sunderland are always tough because they work so hard and they have a strong team ethic in working hard and that paying off, so they're always a tough team to play, so I don't expect it to be easy.
"Especially if we take some young boys who won't be used to that level of work and intensity in games which you get when you play teams like Sunderland and Newcastle.
"It will be an interesting game, and a good one to get out the way in many respects, because it blows a gale up there in the winter, so it's nice to go there when we hopefully get a calm day, on a nice pitch and we can enjoy the day and enjoy the challenge."
#WolvesAcademy