3rd August 2021
Wolves under-23 defender Pascal Estrada is the latest Academy star to give wolves.co.uk an insight into his life on and off the pitch in the One to Eleven series.
FACTFILE
Position: Defender
Birthdate: 12th March 2002
Hometown: Linz, Austria
Nationality: Austrian
Time at Wolves: Three years
1. What do you remember from the first time you played football?
I used to play in my house back in Austria. My dad was a professional footballer, so there was always a ball in the house and I'd just be playing whenever I wasn't at school. I definitely broke a few things!
2. Have you always wanted to be a footballer?
Growing up, my dad was a professional, so he was my role model and I always had that dream since I was a little kid. I always looked up to my dad and wanted to follow in his footsteps.
3. How did you feel when you first joined Wolves Academy?
I was delighted. It was very strange coming over from another country – it was almost like a different dimension because of how massive the move was because it was a big opportunity for me. I was only 16 and it was the best thing that had ever happened to me. It was a big dream coming true.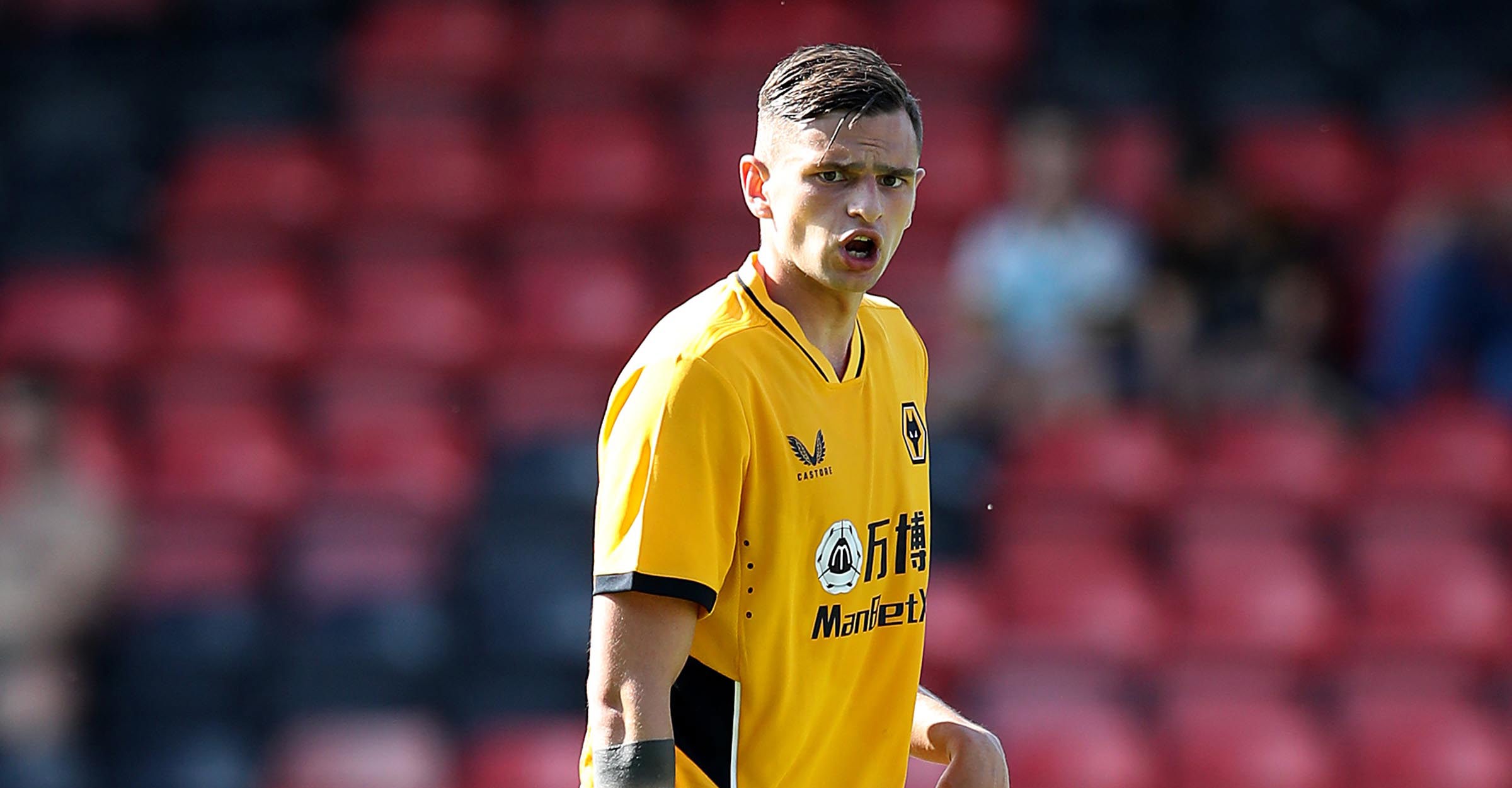 4. What have you learnt most while at Wolves?
I've learnt so much, especially since moving to the club. I've moved back into defence now after being a midfielder and I've had to learn to be more aggressive. Fortunately, we play the same shape at under-23s than we did in the under-18s, so it was a big learning curve when I first came in.
5. What has been the highlight of your career so far?
That's difficult because I've had a lot of highlights, but if I had to pick one event it would probably be last pre-season. We went to China and played in Shanghai in front of 28,000 people which was the biggest crowd I'd ever played in front of. It was a massive atmosphere in a huge stadium and we won 2-1 in the end. It's one of the best games I've ever played in and is one of the moments I will never forget.
6. How would you describe yourself as a player?
I like to see myself as a Toni Kroos-type player as I'm confident on the ball and like to keep it simple, playing for the team, and I'm a good technician. Since I've moved back to defence, I've become stronger on the ball, and see one-v-ones against attackers as one of my strong points.
7. Whose playing style in the first-team do you try to emulate?
In my position, I look up to players like Willy Boly and Romain Saiss. I really admire both of them and they are players with really high quality. I've learnt from both of them regarding defensive work, how it's important to have a good range of passing both short and long, and on the ball, you've got to be very composed and make good decisions.
8. What first-team player do you look up to most?
Similarly to my last answer, I really look up to Willy Boly. He has certain skills that I admire, and I've had to get stronger in my roles, because if you look at Boly, he is a unit, and in one-v-ones, not many people are going to get past him.
9. Which Wolves player's career would you like to have?
I would probably say [Joao] Moutinho. With everything he's achieved, he's had an unbelievable career. I remember first watching him play when I was a little kid. We would watch a lot of Portuguese football and still follow him now at Wolves after playing for some big, big clubs. He's got a career that you would love to have.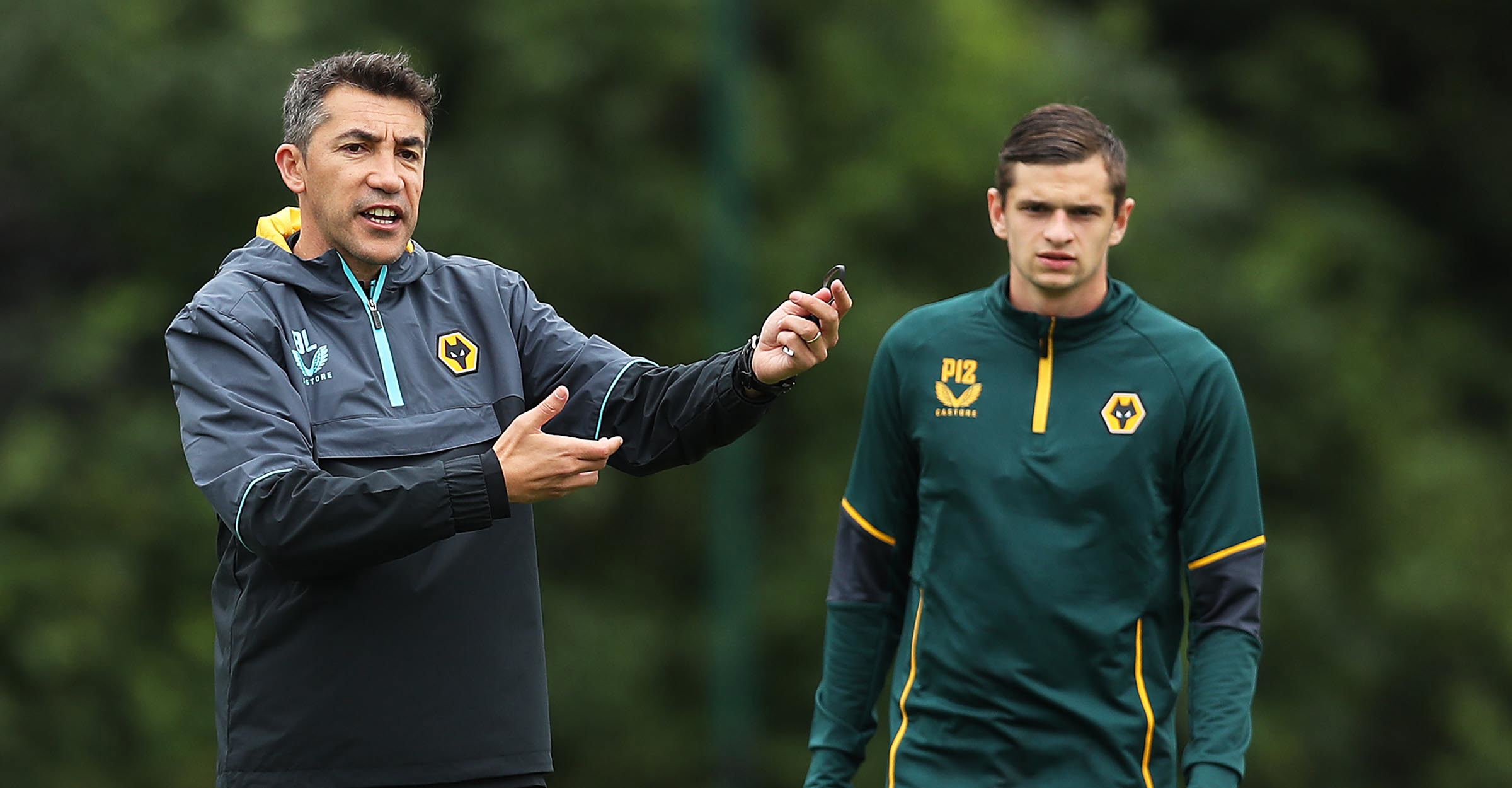 10. What are your hopes for the next 12 months?
My hope is to have a good season, get good results and win as many games as we can. From a personal viewpoint, I want to stay in the team and get as many games as possible. This is the last step into men's football, so I've just got to keep adapting well and improving throughout the season.
11. What's the one thing you'd like to achieve in your career?
I would probably say the Champions League. I want to say the World Cup but with Austria, that doesn't seem possible, so I'd go for the Champions League.
#WolvesAcademy