6th July 2021
Wolves under-23 midfielder Taylor Perry is the latest Academy star to give wolves.co.uk an insight into his life on and off the pitch in the One to Eleven series.
FACTFILE
Position: Central midfielder
Birthdate: 15th July 2001
Hometown: Kingswinford, West Midlands
Nationality: English
Time at Wolves: 13 years
1. What do you remember from the first time you played football?
I was born a footballer. I always used to kick a ball about, whether I was in the house or down the park with my dad. I always used to play football and would get told off at home for kicking a ball in the house!
2. Have you always wanted to be a footballer?
Definitely. I've loved football ever since I started playing for my Sunday League team, Wall Heath Pumas, and I've always wanted to be a football. That's what I've been committed to my whole life and that's what has got me to this point in my career today. I've been fully focused on football ever since I started playing.
3. How did you feel when you first joined Wolves Academy?
It was a great feeling. To be picked up by Wolves, my local team, when I was just seven and made it all the way through has been a great achievement. It's got my very far and I've been able to prove myself during the years, going all the way through the Academy and into the first-team.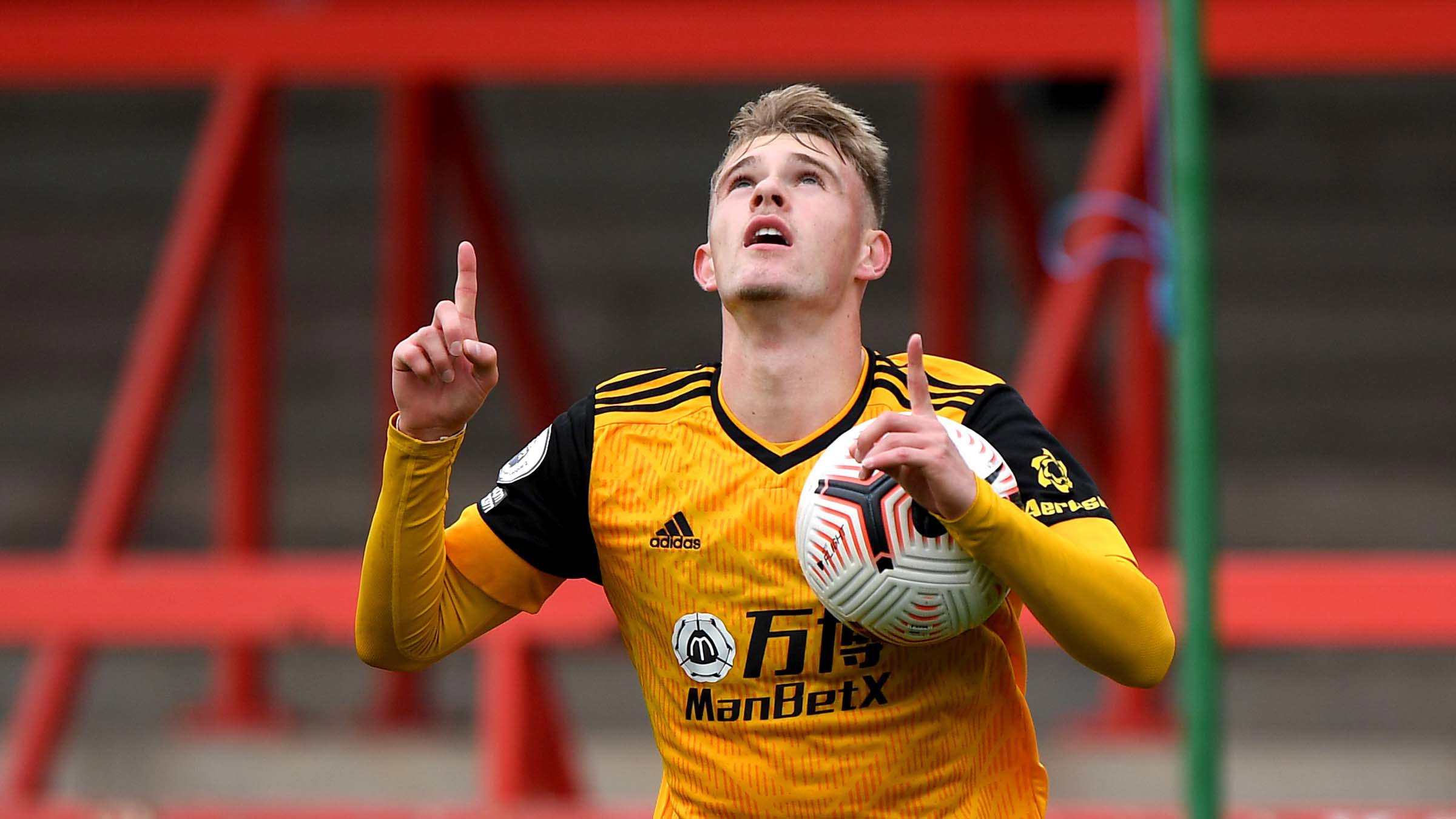 4. What have you learnt most while at Wolves?
In the most recent years, I've learnt so much. I've learnt the principles and the shape of what is wanted out of the team. We mirror that in the under-23s, so when I'm training with the first-team it helps my understanding of the game and allows me to fit straight in.
5. What has been the highlight of your career so far?
The highlight was making my first-team debut in the Carabao Cup against Reading. It was a great feeling to play at Molineux in front of the fans and one of the best feelings I've ever had. As a young boy growing up in the area locally, it makes it 10-times better to play for my boyhood club. Being able to come out in front of all the fans made it a great feeling.
6. How would you describe yourself as a player?
A midfielder who can play anywhere across the pitch, either deep or higher up, even as one of the wide attacking players. I have loads of energy and get up and down as a box-to-box midfielder, who can also score goals and create assists, with a good field of vision and range of passing. Everything a midfielder does.
7. Whose playing style in the first-team do you try to emulate?
For the under-23s, I play the Joao Moutinho role, so it's great to learn off him. I watch what he does in training and games and try to bring that into my own game. His experience has really helped me when I work with him in training. I also came on in the Europa League for him and that was a very proud moment.
8. What first-team player do you look up to most?
Moutinho is the player I look up to the most. I enjoy seeing how much of a leader he is around the squad, and how he conducts himself on and off the pitch. There's no better player at the club to look up to for any of the young boys coming through the Academy in my position.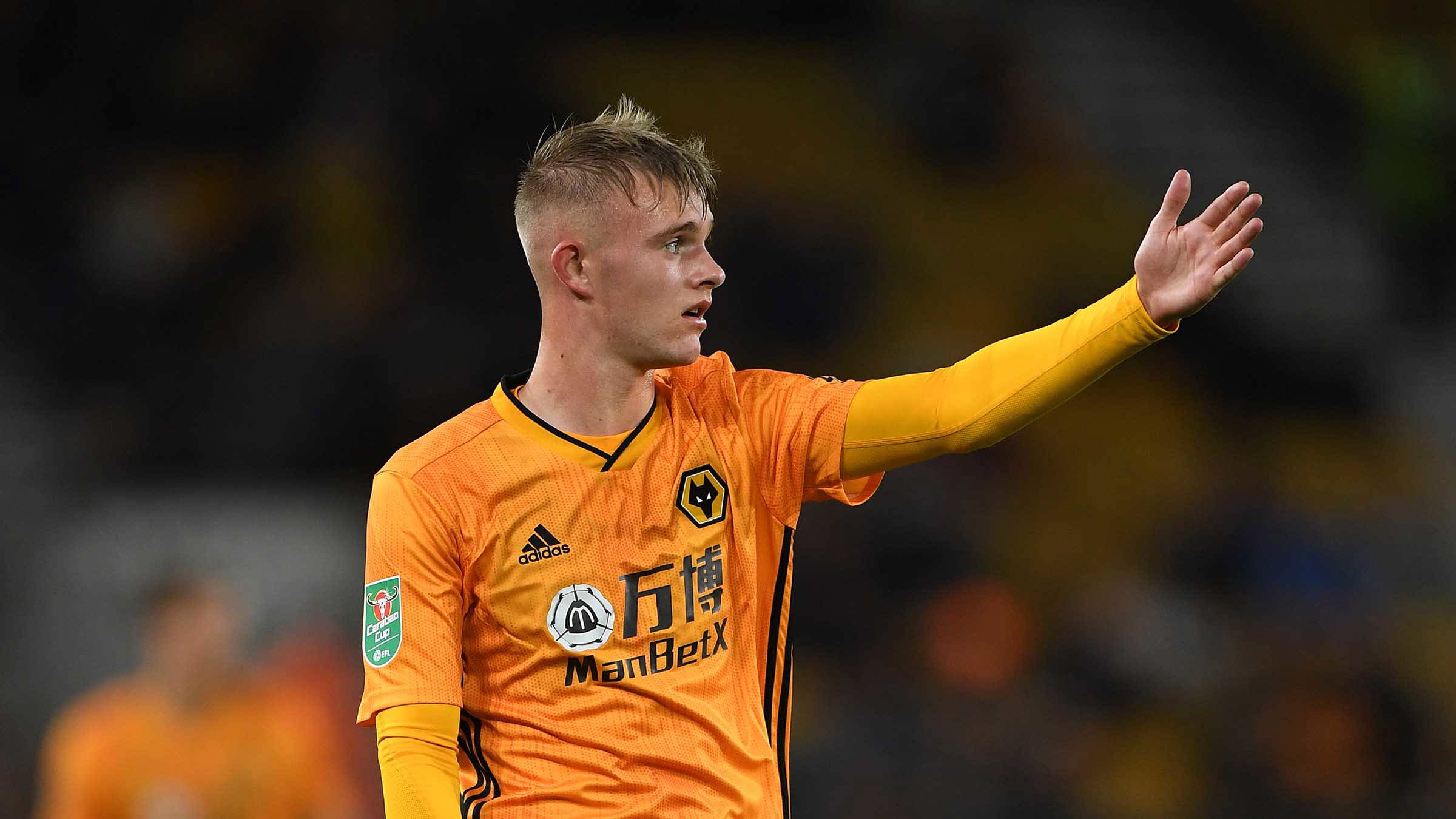 9. Which Wolves player's career would you like to have?
That would be Moutinho as well. What he has done for club and country is brilliant. For him to still be going now at the age he is, and he's still got many years ahead of him. He's so clever on the ball, a great player, won the Euros with Portugal and had a great career.
10. What are your hopes for the next 12 months?
My goal is to be a first-team player. I want to break fully into the first-team. It's as simple as that really.
11. What's the one thing you'd like to achieve in your career?
It would have to be playing for England. Getting my first senior call-up for England would be great as playing for your country is the highest honour you can have as a footballer.
#WolvesAcademy