29th June 2021
Wolves under-23 full-back Luke Matheson is the latest Academy star to give wolves.co.uk an insight into his life on and off the pitch in the One to Eleven series.
FACTFILE
Position: Wing-back
Birthdate: 3rd October 2002
Hometown: Manchester
Nationality: English
Time at Wolves: 18 months
1. What do you remember from the first time you played football?
I started playing football as far back as I can remember. I used to wear glasses and would always be made fun of as a kid, with the long hair and the glasses, so I always stuck out. But I just remember being different to the other kids because of the way I looked, but not different in terms of on the pitch.
2. Have you always wanted to be a footballer?
For as long as I can remember, it has always been my dream to be a footballer. When I was at school there were so many of us who wanted to be footballers, but I remember in an assembly, my headteacher stood up at the front and said because there's such a small chance of us becoming players, we really had to knuckle down on our education. I got a letter from them earlier this season saying well done on everything I've done so far, they've been following my progress and that they were wrong, which was really nice to receive.
3. How did you feel when you first joined Wolves Academy?
It was a great feeling. From all the hard work I did at Rochdale, to get the recognition from a Premier League club was, in a sense, a dream come true. It was a great feeling, but now is the time to kick on and see what the season holds.
4. What have you learnt most while at Wolves?
The system is very unique here and different to what other clubs play, so it's going to take time for me to absolutely nail that and get it to an absolute tee, so I can then play to the best of my ability week in and week out. What I've learnt most is that right wing-back role, knowing what I can do and what I can't do within the system and how little things are different to playing right-back.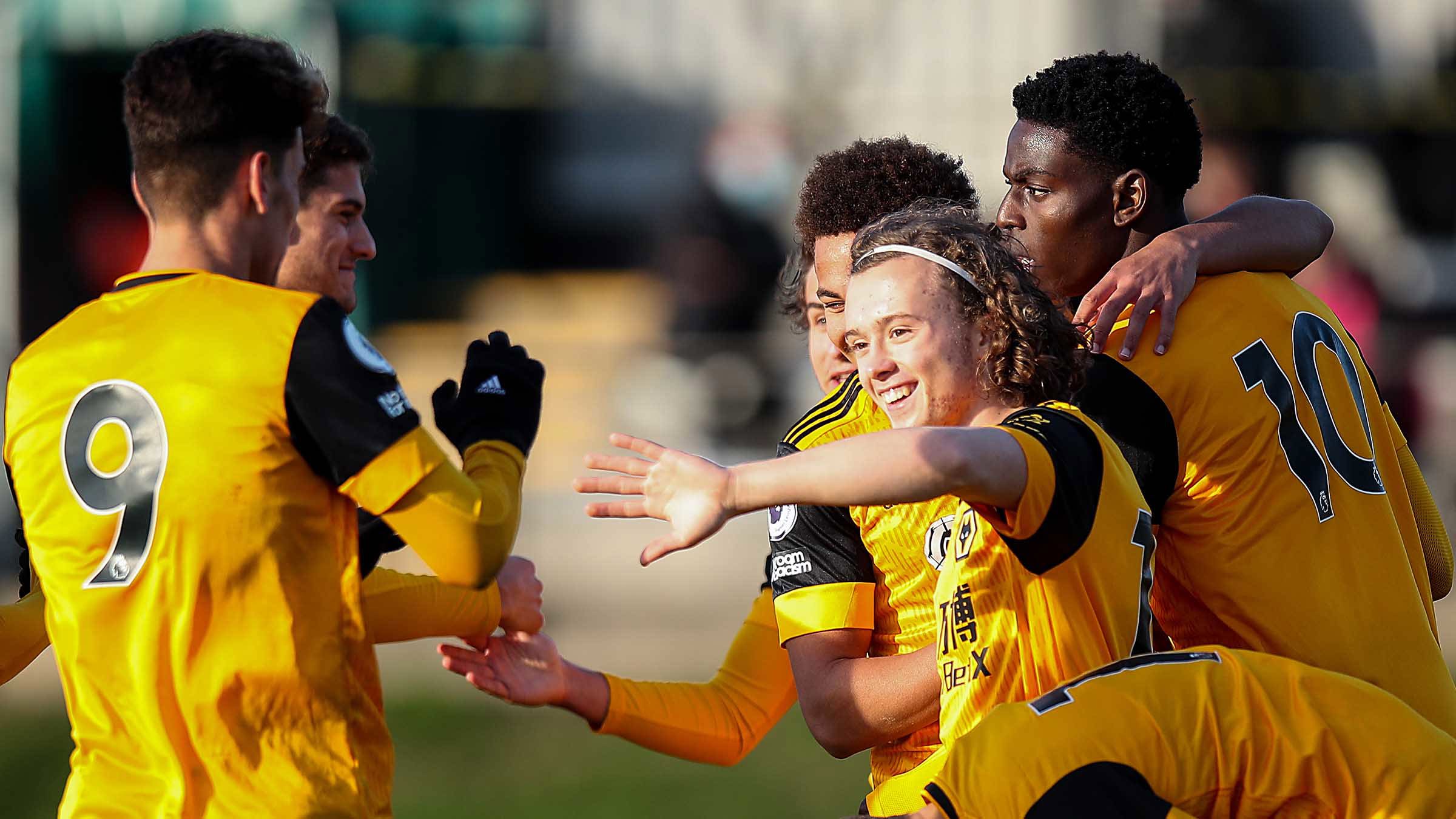 5. What has been the highlight of your career so far?
It's probably the most obvious answer, but definitely the United goal. The Newcastle assist comes close but scoring a goal at Old Trafford against United – there's not much else I can say that would top that.
6. How would you describe yourself as a player?
I sprint a lot, and you can tell when I run because my hair goes flying back behind me! I'm always sprinting from one end of the pitch to the other, and if we lose the ball, I'll always try to be the first one back to defend one-v-one. I like to make my opposition worry about me going forward than I worry about him going forward, so a game of cat and mouse.
7. Whose playing style in the first-team do you try to emulate?
You can take different qualities from every player. People like Conor Coady and his leadership, because he's just constantly talking to you and getting to be around people like him, and then you've got the playing qualities from others. You want to be like all of them and it's hard to pick out one person who you want to be like, because I just want to be me.
8. What first-team player do you look up to most?
It would be Coady again. Just the way he leads the team is great to watch, especially with the lack of crowds this season, you can just hear his voice over everyone else's, screaming across the pitch and telling everyone what to do. Being a leader on and off the pitch is something I really admire.
9. Which Wolves player's career would you like to have?
Obviously, I just want to be myself, but if I could have anyone else's career it would be Raul Jimenez. Who wouldn't want to be the striker scoring all the goals every week? Everyone starts as a striker and then you end up working your way back, but I would love to score 20/25 goals a season.
10. What are your hopes for the next 12 months?
I've played men's football for pretty much two years now, so I've got that aspect in me, but now I'm here at Wolves, the system is completely different and unique to anything I've experienced in football. I want to knuckle down that right wing-back position and do what's best for my development, so if that means playing under-23 football or going on loan, I will embrace it and give 100 per cent effort.
11. What's the one thing you'd like to achieve in your career?
I'd want to win the World Cup. I've had the experience of playing for England at youth level, and nothing beats walking out with the England shirt on and the Three Lions showing, singing the national anthem. To not only have a whole fan base, but the whole country behind you and wanting you to succeed, that would definitely be a dream come true.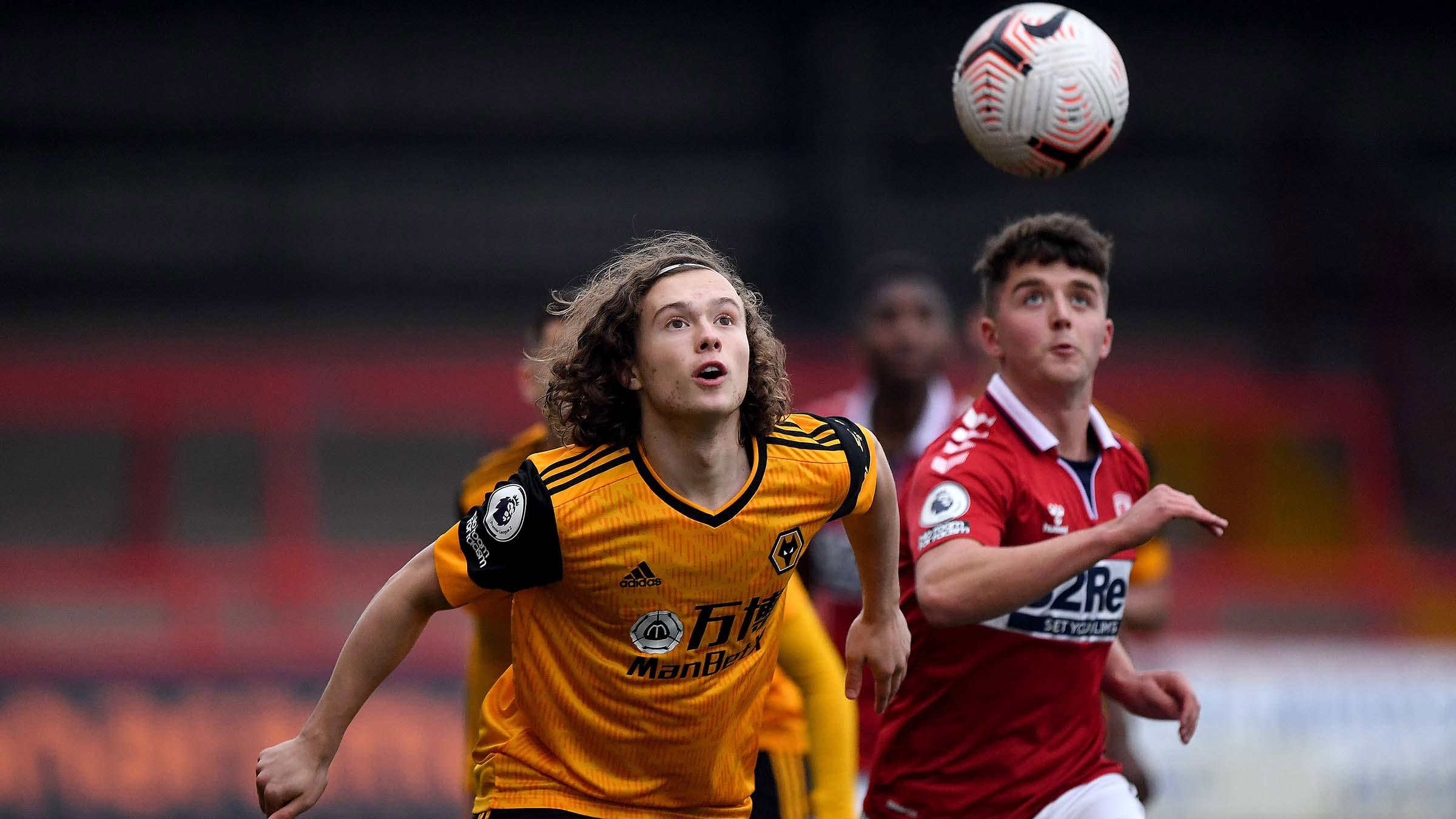 #WolvesAcademy