25th May 2021
Wolves Academy Scholar of the Year Jack Hodnett is set to be recognised at the Premier League end of season conference next month.
The Scholar of the Year award is a Premier League initiative, selected by club staff to recognise players who have excelled at all aspects of their scholarship across the two years, including development on the pitch, attitude to education, professionalism in the role and personal development.
For 2020/21, Wolves had a resounding winner when staff met to discuss the candidates. Throughout his scholarship, Hodnett has demonstrated an excellent professionalism in all aspects of his work modelling the skills and characteristics required to be successful.
The 18-year-old has established himself as a regular in the Steve Davis' under-18s team and progressed to training with the under-23s, before making his debut for James Collins' side last November.
The midfielder was rewarded for his continual development with a professional contract in March, when technical director Scott Sellars stated: "He's had a strong season in the under-18s, consistently performing well, and having had a taste of the under-23s, we're looking forward to seeing him progress further next year."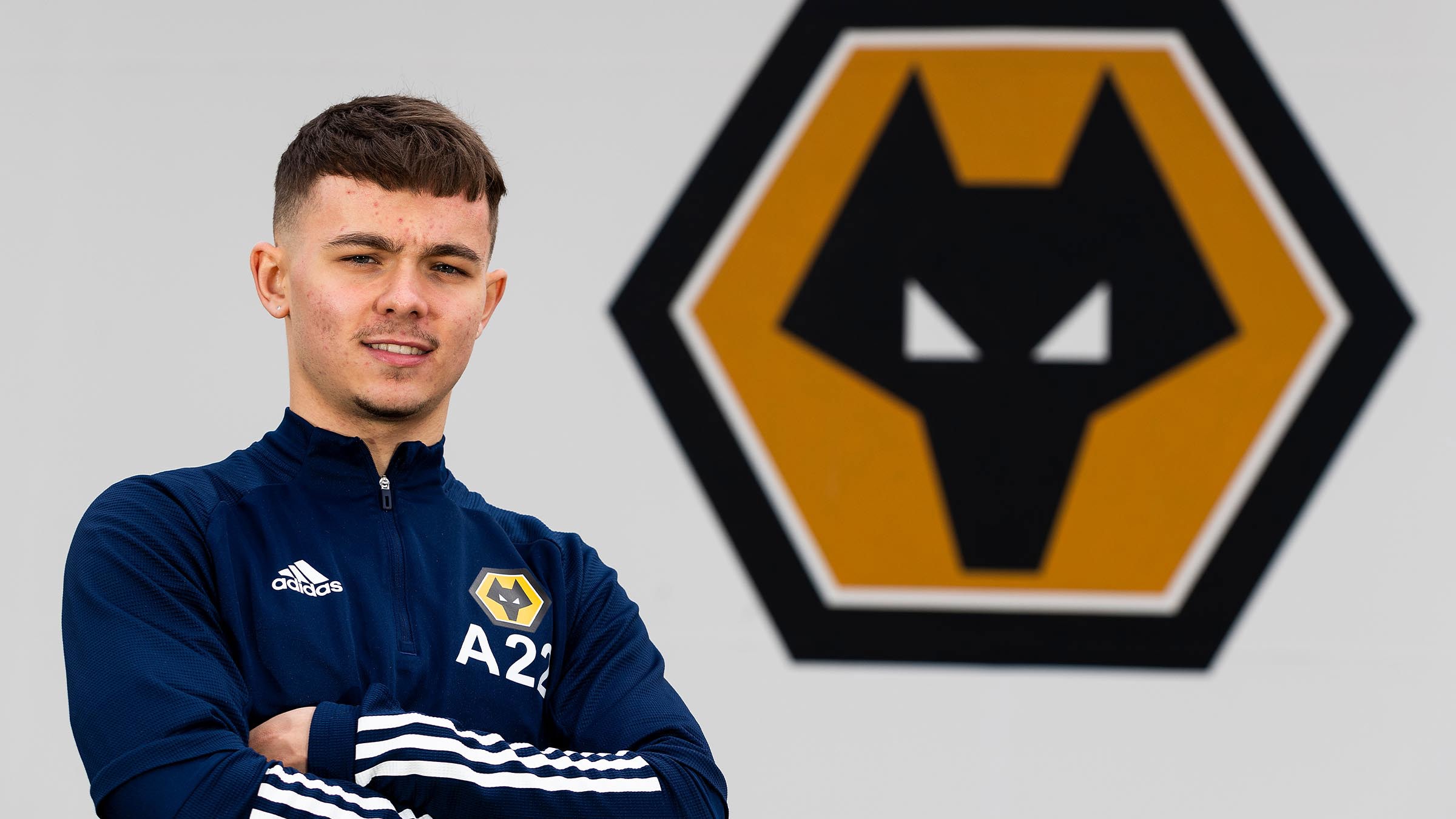 Off the pitch, Hodnett works hard in all aspects of his programme, including analysis tasks, gym sessions and player care workshops. He has continually shown an excellent attitude towards education, working hard both in lesson and at home, showing excellent motivation during difficult periods of remote learning due to Covid restrictions.
Hodnett applied himself well, going above and beyond expectations, to ensure that he achieved his qualifications. This attitude has seen Jack exceed his target grade for the course, with commendation from staff both internal and external.
The youngster now represent his club when he is recognised at the showpiece Premier League event on 2nd June.
#WolvesAcademy