8th March 2021
Wolves 2 (Hubner 64, Farmer 78) Newcastle United 0
Second half goals from Justin Hubner and Owen Farmer wrapped up all three points for Wolves under-18s for the first time since the turn of the year.
A run of seven Premier League U18 North games for Steve Davis' side without a win deservedly came to an end at the New Bucks Head, despite missing eleven players through injury.
The hosts made a bright start to proceedings and should have took the lead early on. A slick move saw Erik Bugarin play in Ackeme Francis-Burrell but the midfielder dragged his shot just shy of the bottom left corner.
Chances were few and far between for Wolves for the remainder of the half despite enjoying large spells of possession.
Newcastle began the second period the sharper of the two teams and posed a considerable counter-attacking threat, meaning centre-backs Fil Mabete and Hubner had to be on form to keep the visitors at bay.
James Huntley picked out Jay Turner-Cooke for the away side early into the half with a chipped ball to the far post, but goalkeeper Palmi Arinbjornsson got out brilliantly to the forward to narrow down the angle and produce a smart save.
It proved to be a key stop for Wolves as on the 64th minute, Jack Hodnett sent a peach of a delivery into the Newcastle box for Hubner to nod in the goal his strong defensive performance merited.
Kyle Crossley thought he equalised for the visitors shortly after the opener when he tapped in from Joe Oliver's low cross, however he was judged to have been in an offside position.
Wolves put the game to bed when Lee Harkin, a constant threat throughout, created our second of the afternoon when his incisive pass found Farmer who finished emphatically past Max Thompson to seal a well-due victory.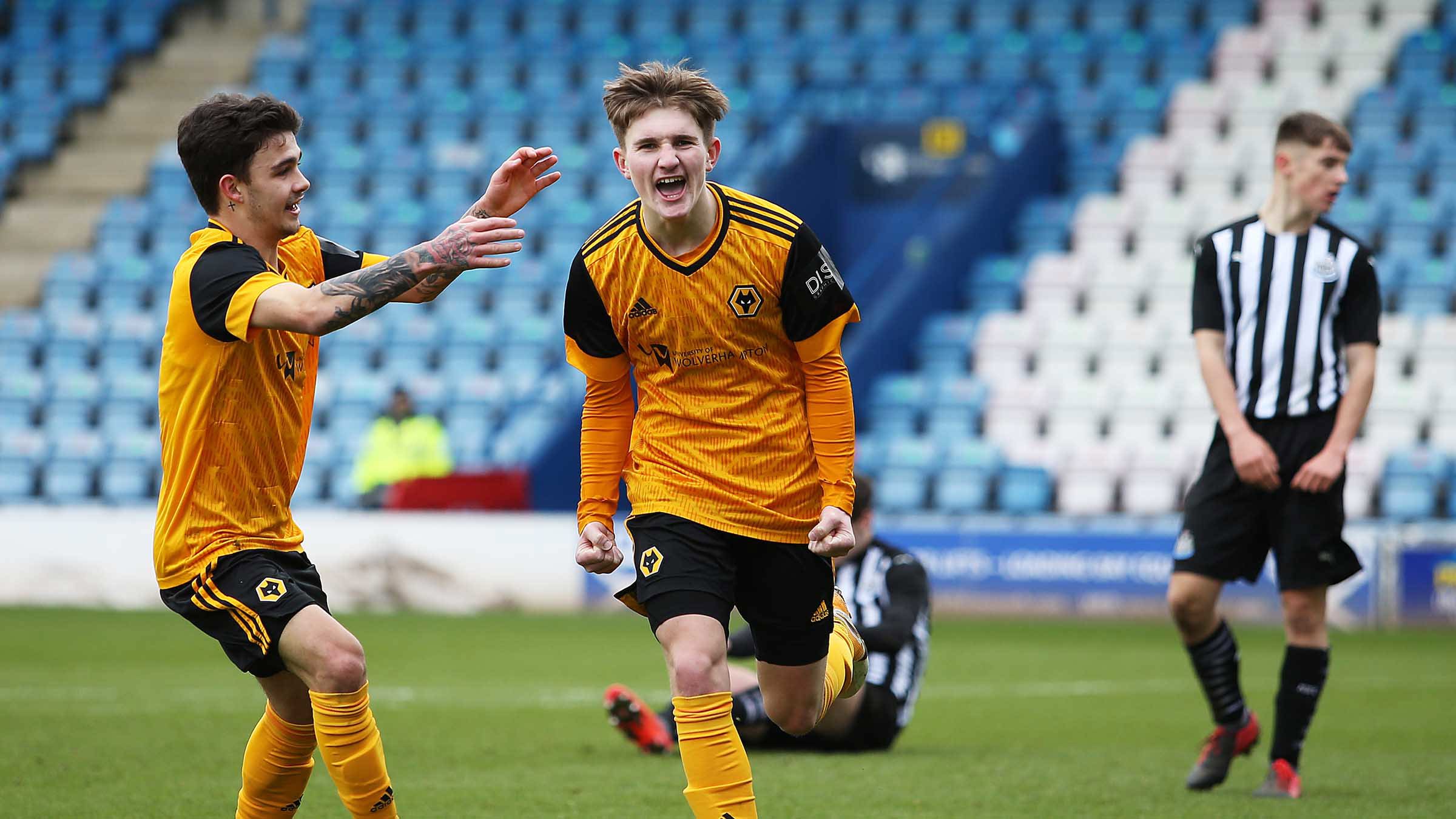 REACTION
Manager Steve Davis was happy with how his young side adjusted to a new system in the 2-0 win.
He said: "I was generally pleased with most of the performance, there was a few little moments we could have done better in, but overall, I'm pleased.
"We got into some really good situations; I was particularly happy with the way we started the game. Fortunately for us, they had a goal disallowed but we scored a couple really good goals as well, so I'm delighted with the clean sheet and the win."
On the change of system
"We played a different system today that we haven't played in before, so it was interesting to see how quickly they picked that up.
"It mainly picked itself based on the personnel available, I felt the 4-3-3 was the best way to go. Late on we went 4-4-2 to make us a little more compact in the middle of the park. I thought the players took to it quite well."
On an impressive performance from Hubner
"The goal was well-deserved. I thought both centre-backs did well, him and Fil [Mabete] were excellent.
"They broke down a lot of attacks, they read the game and covered each other really well."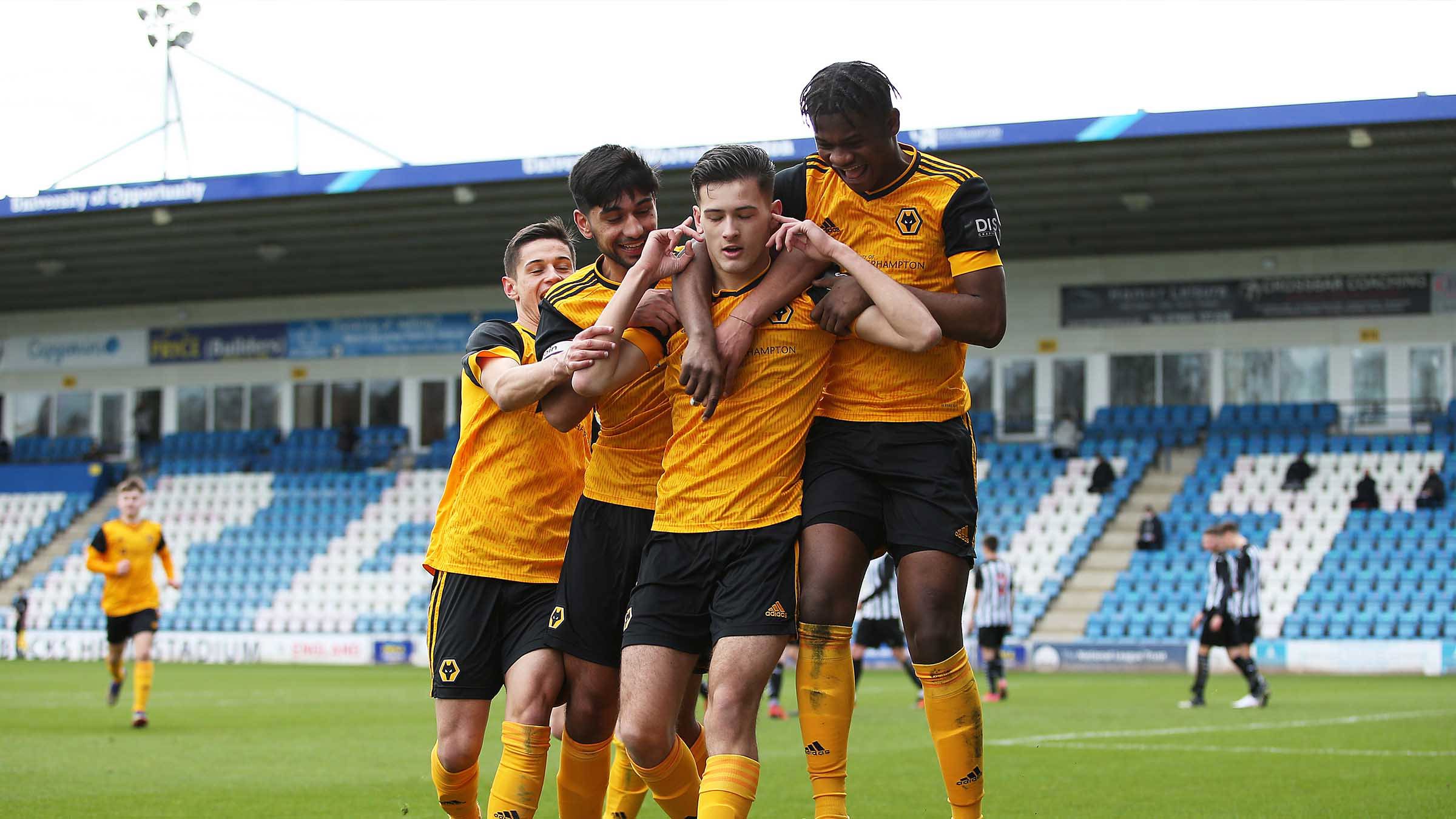 On the injury front
"I hope over the next couple of weeks where we don't play a fixture, we can get a few back into the squad.
"We only named two outfield substitutes and a goalkeeper today so hopefully by Liverpool we can get three or four back which would boost the numbers for us."
COMING UP
The under-18s have a break from action next weekend before they face consecutive away trips to Liverpool and Sunderland in a fortnight's time.
NEXT FIVE
20/03 Liverpool (A)
25/03 Sunderland (A)
10/04 Sunderland (H)
17/04 Middlesbrough (A)
24/04 Manchester United (A)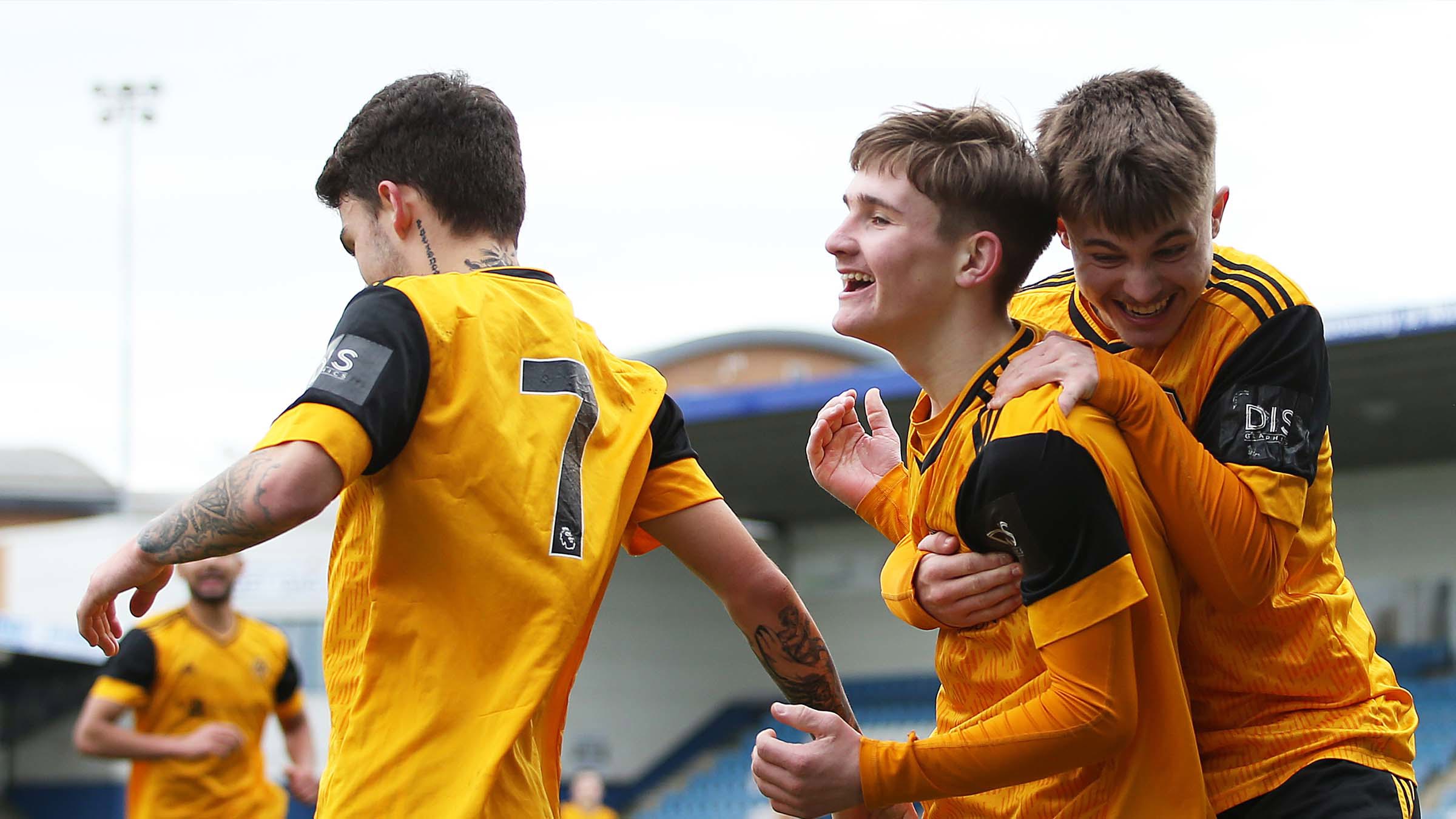 TEAMS
Wolves: Arinbjornsson, Kandola, Mabete, Hubner, Keto-Diyawa, Hodnett, Pinnington, Francis-Burrell (Rees 54), Farmer, Harkin, Bugarin (Fraser 79).
Unused Sub: O'Shaughnessy.
Newcastle: Thompson; Oliver, Nicholson, Brannen, Barclay; Clayton ©, Miley; Midgley, Turner-Cooke, Huntley; Crossley.
Unused subs: Green, Banda, Chrystal, Robinson.
Words by George Coombes

#WolvesAcademy