3rd March 2021
Leeds United 3 (Bradbury 20, 55 & 87) Wolves 1 (Harkin 70)
An injury ravaged Wolves under-18s fell to their second defeat on the bounce as Steve Davis' young side came away from Leeds United empty handed.
Lui Bradbury's scored the first of his hat-trick goals midway through the first period, before adding a second ten minutes after the break.
Wolves hit back when Lee Harkin notched his fifth league goal of the season, before going 3-1 behind when Bradbury completed his rout.
The visitors were handed an opportunity to half the deficit in the closing minutes of the contest when they were awarded a penalty, but for the first time in nine attempts this season, captain Ollie Tipton saw his spotkick saved, and Kam Kandola was unable to follow up on the rebound.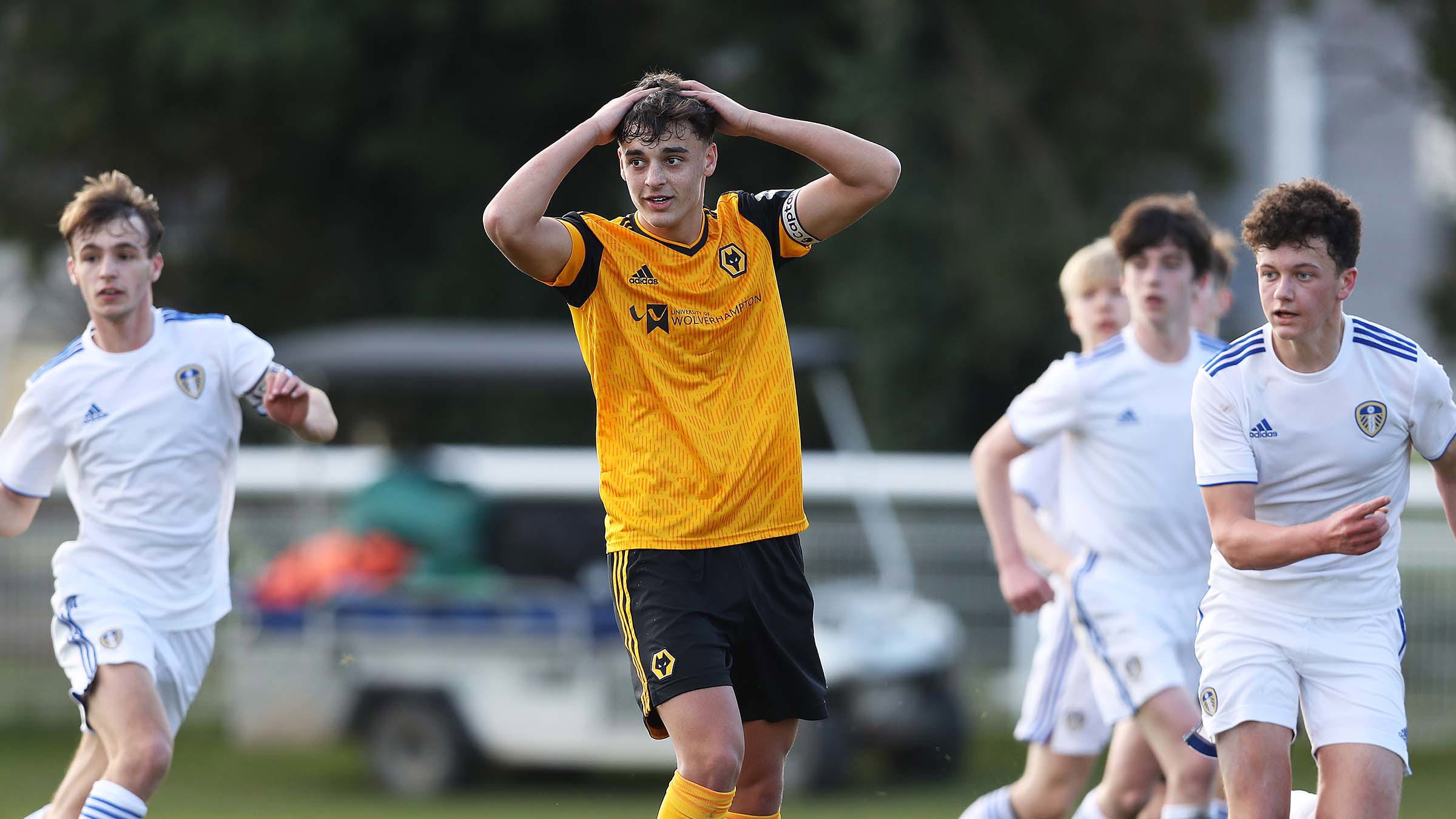 REACTION
Head coach Steve Davis knows the second half of the season is going to be difficult his young squad, especially having been reduced to just 12 fit outfield players after regular right-back Harry Birtwistle was carried off the pitch at Leeds' Thorp Arch Training Ground on Saturday.
On facing a high Leeds press
"In the first-half, we found it quite tough, especially with the way Leeds play, because it's very much like their first-team and they'll try and defend with five and attack with five on the counter.
"There were lots of spaces and lots of one-v-ones all over the pitch, so it was a test of how we could cope against that pressure of being one-v-one all of the time, and we found that once we got through it, we got success, but a lot of the times we didn't win those one-v-one duels."
On having a dozen players out injured
"I've managed some young teams in my career, but this one was particularly young. We've got about 12 players out injured at the moment, but that's giving opportunities for us to look ahead for next season, and the potential scholars who are going to be part of the club next season.
"In the first-half of the season, we did what we had planned to do in terms of players showing what they can do and moving up to the under-23s, but this second part is about looking ahead to next season. It might be at the expense of results, but if performances are good and the players show good things in preparation for next season, that's more important.
"But they're getting opportunities really early, and because of that, they're going to find it tough, like they did on Saturday. We expect it to be hard for them, but for us, it's good to see how they cope, how they keep going and how they play against this level of opposition.
"We've got quite a few players out long-term. The two who got injured against Man City [Ty Barnett and Tyler Roberts] are more than likely going to be out for the rest of the season, we've had quite a few with back issues and might be back before the end of the season, but we're not sure yet.
"This week, we might get Erik [Bugarin] and Harry [Birtwistle] back for Saturday, and there's not too many more who will be coming back, so we're going to have to deal with the 12 outfield players that we have fit right now."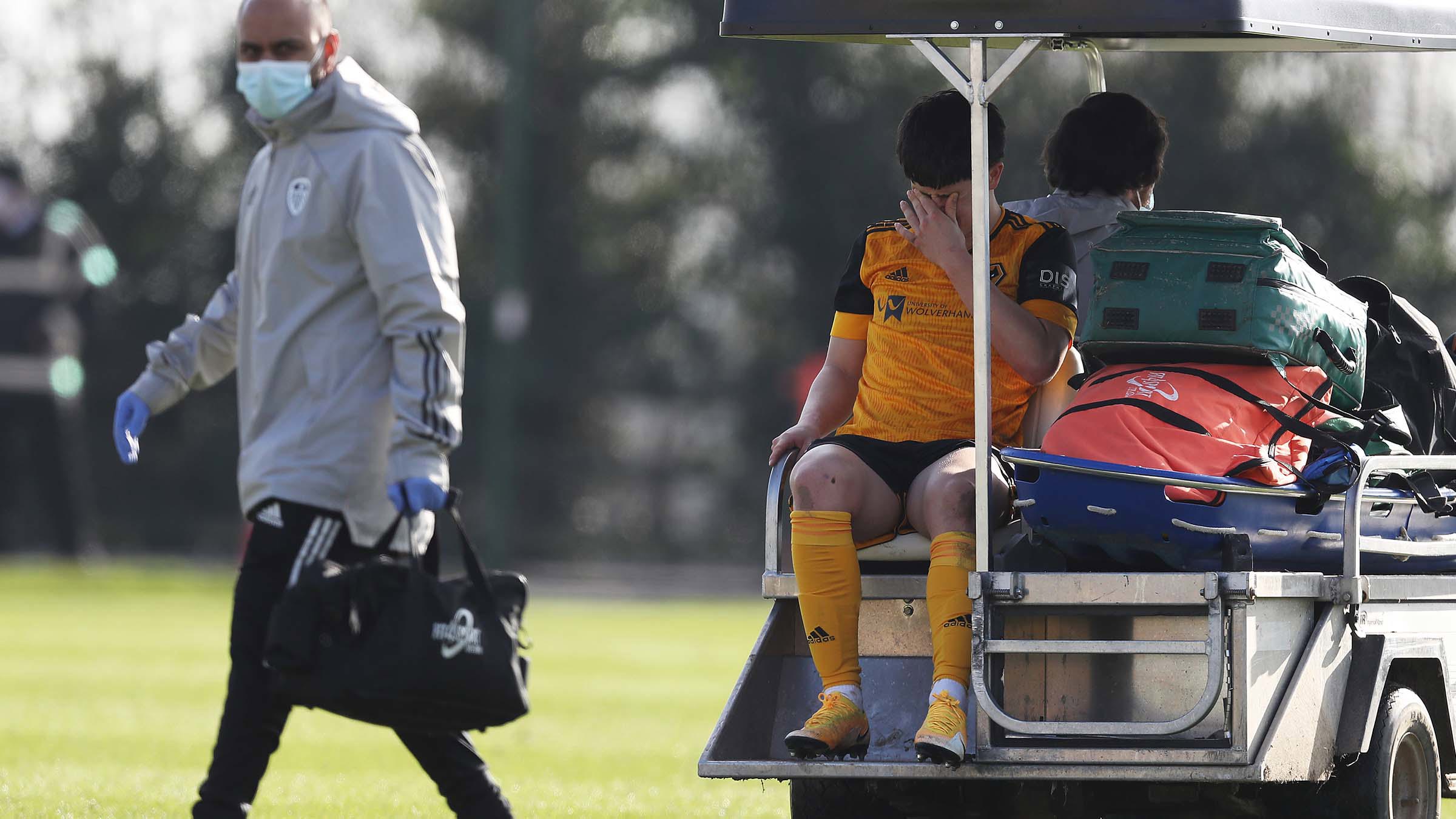 On switching to a new system
"We've been playing a 4-2-3-1 in the last couple of games, and have started to look into playing with a back four and three in midfield, so it's been a bit different because the lads have predominantly played 5-3-2 or 3-4-3 over the last few years.
"It's a bit of a transition for them, different spaces to defend and attack, so it's been tough, but it's been enjoyable for us because as coaches you like to be able to implement different systems for them to learn.
"It was a good test for them, especially for the four defenders as they had space down the side because they didn't have that extra body in the middle which gives you extra cover on crosses, and they've also got to get used to how they play out without the extra player.
"It looks different, but they're learning and it's going to take time. We can work on it pre-season once we get the new squad, get the players back from injury and hopefully we're going to recruit some new lads in, then we can work on the system and try to master it."
COMING UP
This weekend, the under-18s return to AFC Telford United's New Bucks Head as they hose Newcastle United in the U18 Premier League North. Kick-off is at 11am on Saturday.
On Newcastle's threat
"We've watched three or four games that they've played," Davis said. "They're a typical Newcastle side; very hard working, organised and have the odd player in there who will make the difference to them.
"But at the moment, our focus is more about our change of system and what they need to be working on and how we can put our system against theirs and get slight advantages, where possible, rather than looking at them."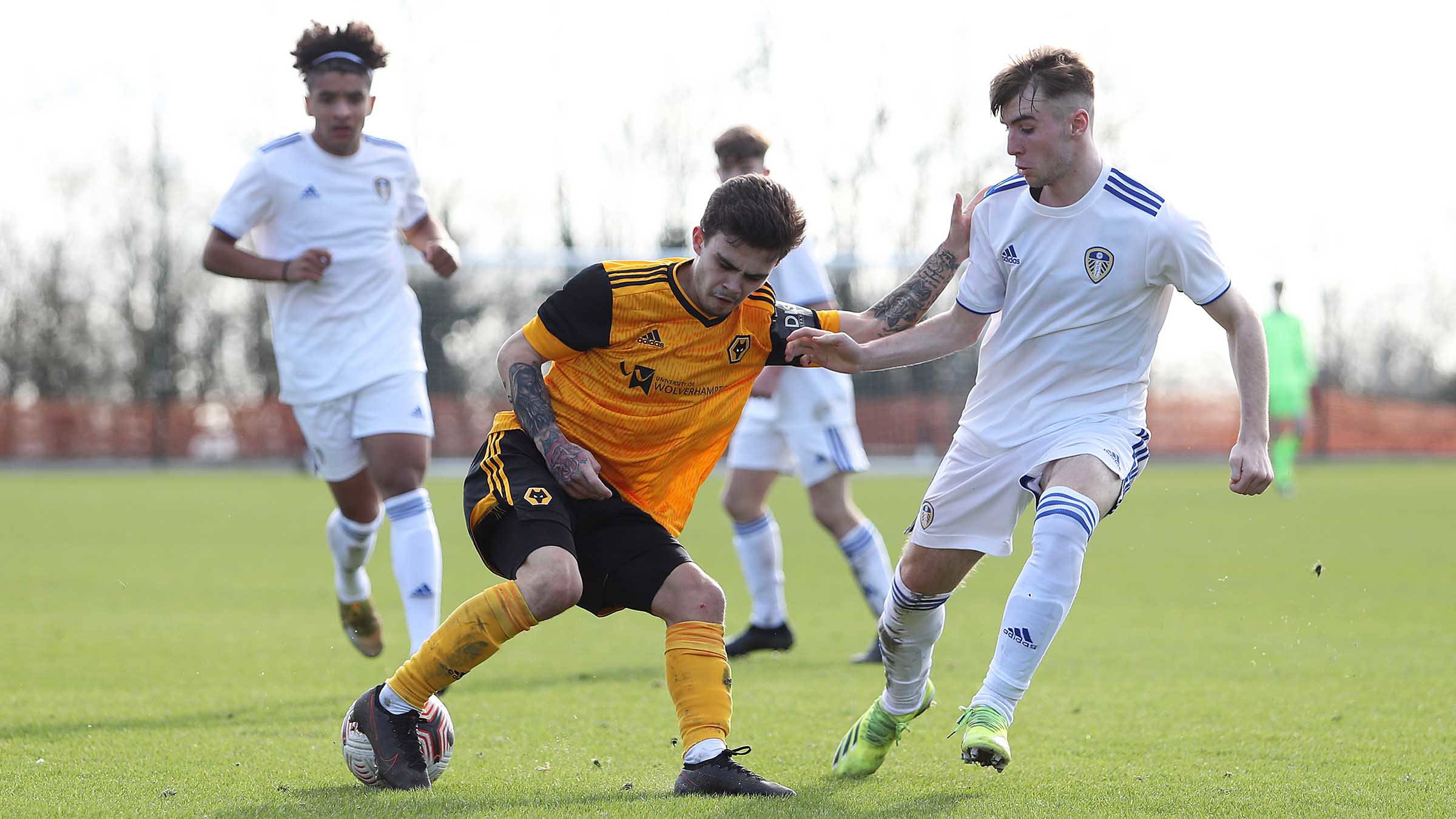 NEXT FIVE
06/03 Newcastle United (H)
20/03 Liverpool (A)
25/03 Sunderland (A)
10/04 Sunderland (H)
17/04 Middlesbrough (A)
TEAMS
Leeds: Christy, Sutcliffe, Coleman, Moore, Ferguson, McGrath, Allen, Spencer, Bradbury, Carole, Dean.
Subs: Brook, Picksley, Snowdon, Buchan, McMillan.
Wolves: Storer, Birtwistle, Tipton, Hubner, Mabete, Pinnington, Hodnett, Harkin, Francis-Burrell, Keto-Diyawa, Farmer.
Unused Subs: O'Shaughnessy, Kandola, Fraser.