17th February 2021
Wolves face a winner takes all battle with Aston Villa in the final group stage game of the Under-17 Premier League Cup on Wednesday afternoon.
Steve Davis' under-17 side are currently sat two points behind their opponents going into the third and final round of group B games, following a win over West Bromwich Albion and a draw versus Derby County, and know a win is needed if they are to secure their place in the knockout stages.
In a competition which has been designed to give some of the younger members of the under-18 squads game time, either a win or a draw will guarantee Villa – who have only lost one league game all season in U18 Premier League South – a place in the next round, with only the top team from each of the seven groups certain of progressing.
A draw will not be enough for Wolves to be the best placed runner-up from across the groups, with that team making up the final eight in the quarter-finals.
On aiming for a win against the Villans
"First and foremost, we want to win it. We know we've probably got to win it to get through because if Villa win or draw, they go through, with only the top team from each group going through, and the best two runners-up from across the groups, so to be sure of a place in the next round, we have to win the game.
"We want to be positive and approach the game in that manner. We want to be on the front foot, put them under pressure and if we can create any opportunities we want to try and take them.
"It's all about being positive because the lads know what the outcome of the game can have, they know what the game's about and the importance of it. It's also a local derby which adds a little bit more spice as well."
Just the 𝙨𝙚𝙫𝙚𝙣𝙩𝙝 successful penalty for Oliver Tipton this season 🥅✅

Cool as you like. ❄️

🎥 @wlv_uni pic.twitter.com/odDTerkJAm

— Wolves Academy (@WolvesAcademy) February 15, 2021
On importance of game time for his young players
"It would be nice to get through, just to have the opportunity to play more games for the under-17s. Some of our players will get more game time with this competition, but we've found it difficult this season as we haven't been able to arrange any friendlies.
"This is a club policy, not a Premier League one, but our policy is to try and keep ourselves isolated, away from more exposure, so we only have contact with other clubs in competitive games.
"Last season, we had about 11 games for the under-17s which really helped them progress and accelerated their development, but we've not been able to do that this year with the restrictions, so this competition gives us a chance to progress and play more under-17s games.
"It's important for us, but even if we do go out, our under-16s and under-17s will still get opportunities with us this season."
On the test Villa will pose
"They've got some good kids, as they always do. They have two or three under-17s who play up with the under-23s, so they have some talent in that age group.
"Similar to ourselves, they have a young under-23 group, so we know they're going to be a good side, they always have good kids and talented boys through their academy, so we expect a tough game.
"We've seen a few clips from some of their games this season, so we know how they're going to play, and hopefully our plan is going to be good enough to stop them, as well as cause them some problems."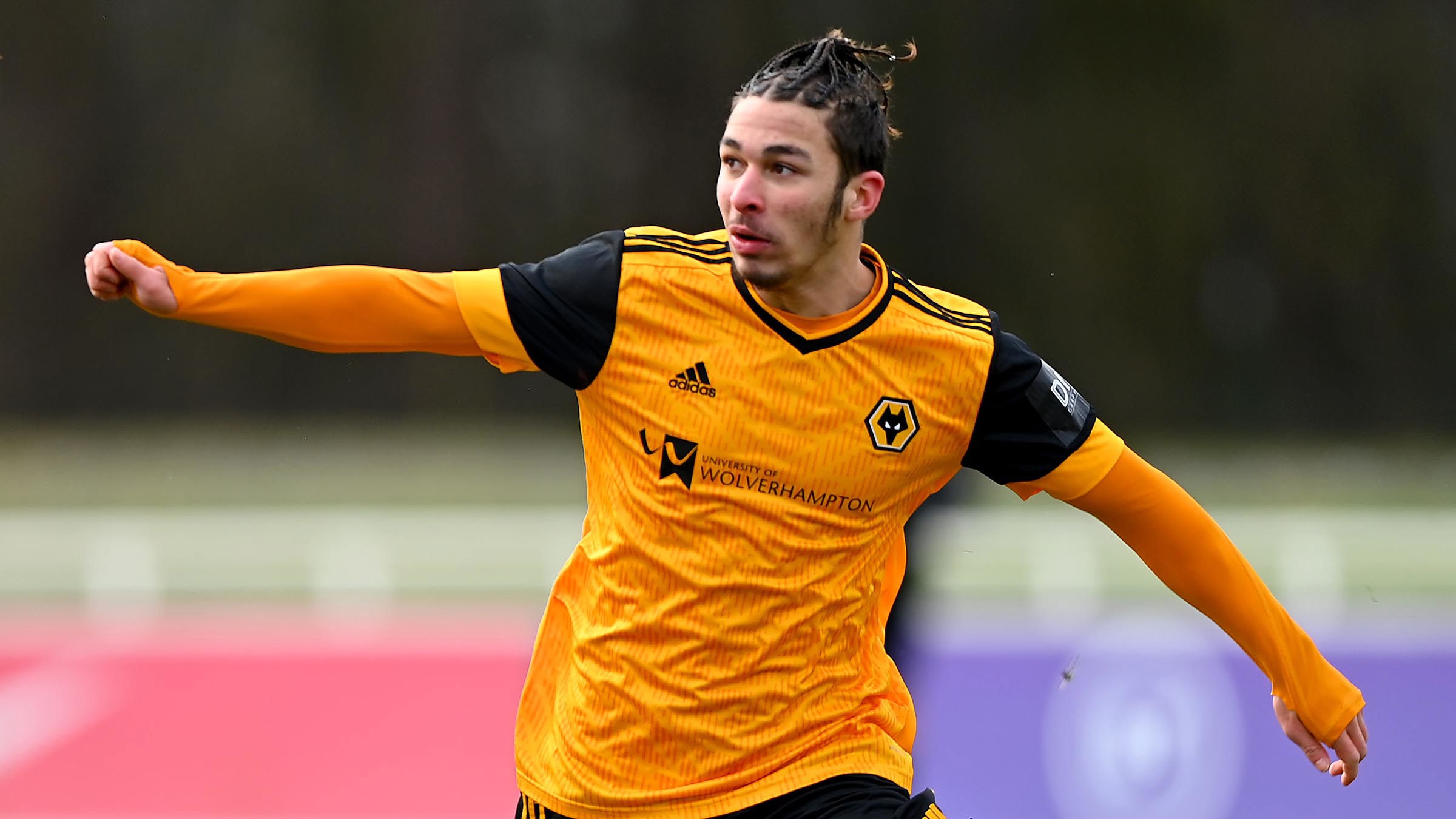 On difficult selection decisions to make
"We want to go as strong as we can because of the magnitude of the game for those boys. We can play three overage players, plus an overage goalkeeper, so we can go strong, which is something we'll look at as we have quite a few injuries at the moment.
"Lads who would possibly have played, Ethan [McLeod] and Dylan [Scicluna] in particularly would have been involved, but they won't be fit enough, but we do have 'Tinks' [Tyler Roberts, pictured above] back from injury now so he needs game time. He came on for the last 30 minutes against Stoke at the weekend, so he'll get longer on Wednesday.
"We're a bit short on numbers, especially in midfield, so we tried 'Tippo' [Ollie Tipton] in there on Saturday, and it's something new to him, he's not used to it and gets pressure from different areas of the pitch, so he found that challenging, which is good for him because he needs to be challenged.
"Fil [Mabete] came into defence, so we have that option if we play Tippo in midfield, we can put Fil back on the right side of the back three. We could also switch to a back four, but that's something we'll be looking at evolving in the future.
"We need to be able to adapt the system a little bit more to be able to go to a 4-3-3 or a 4-2-3-1 or whatever suits the game. But we haven't done enough work on that yet, and my fingers would be crossed if we did go to it. I don't know whether this game will be the right time for it, but over time, we need to become more adaptable as a group.
U17 PL Cup Group B fixtures/results
Matchday 1 | Tuesday 27th October
Derby County 1-1 Wolves
Matchday 2 | Wednesday 25th November
Wolves 5-1 West Bromwich Albion
Matchday 3 | Wednesday 16th February
Wolves vs Aston Villa
#WolvesAcademy