10th February 2021
Wolves 2 (Harkin 40, 49) Burnley 2 (Unwin 81 (p), 90)
Steve Davis said his under-18's late draw against Burnley was a 'travesty' after Wolves dominated much of the game before tiring late on.
In just their second match back after a six-week break, Wolves were looking back to their best during a first-half where they saw much of the ball, and had several chances fall to the feet of Lee Harkin.
One of the more experienced players in an otherwise very young under-18 teams, Harkin found the back of the net just before half-time when he guided the ball past Sam Waller in the Burnley goal.
The Northern Irish star doubled his tally for the afternoon the other side of the break to assert Wolves' dominance in the match.
But having thrown everything at Burnley to maintain their lead, the gold and black legs began to tire in the final 20 minutes, and after allowing the Clarets to half the deficit from the penalty spot, the tide was turning in the visitors' favour.
With Burnley in control of the match for the first time, they got their equaliser in added time, and Sam Unwin got his second. The Burnley striker got in between the Wolves defence before looping a header into the top corner as Wolves keeper Palmi Arinbjornsson slipped while he attempted to unsuccessfully keep it out.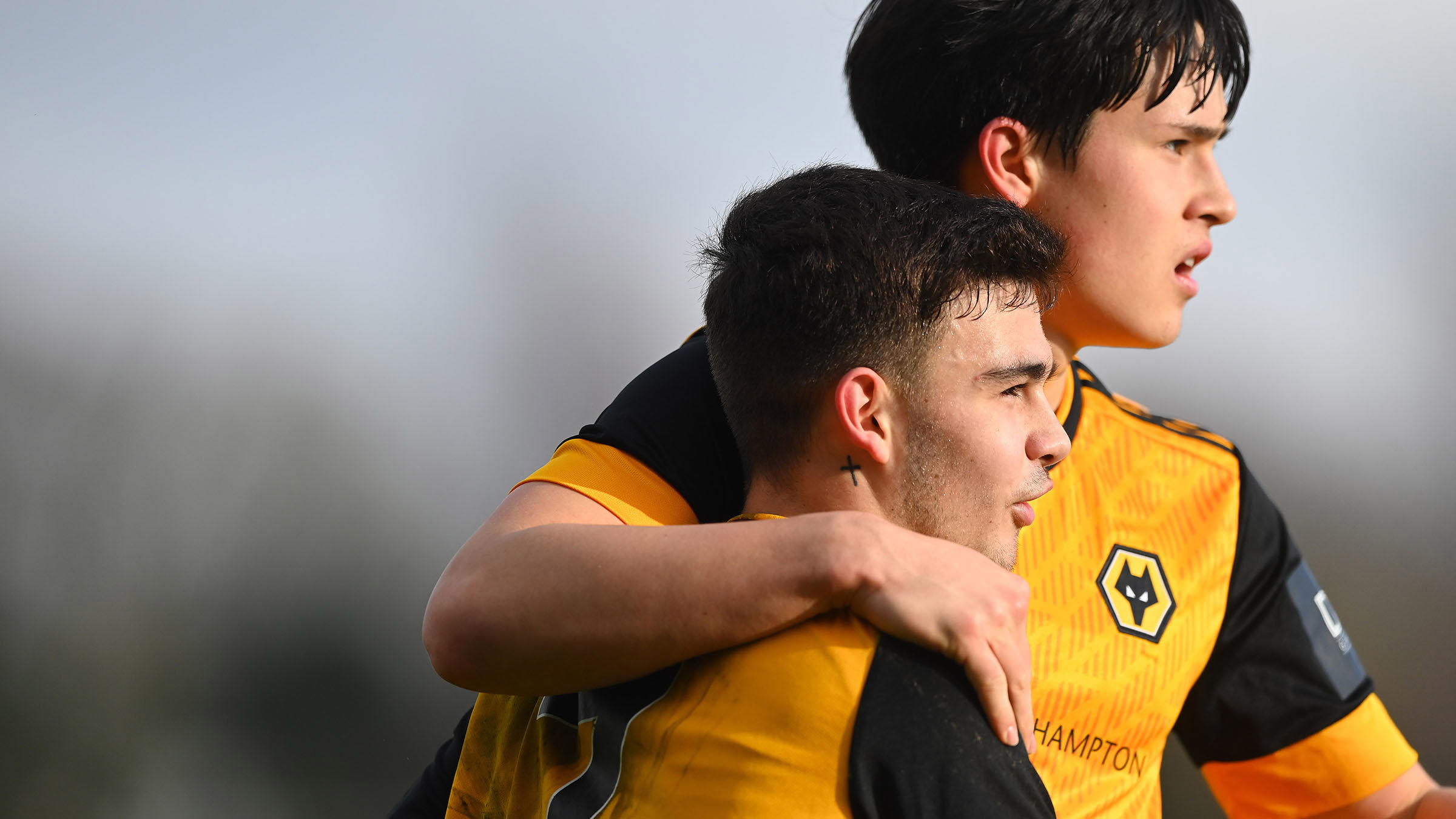 REACTION
On dominating much of the play
"In the end it might not have been the result we wanted, but I'm looking at the performance of the players overall and from that aspect, we were much better than when we played Blackburn.
"It's only our second game back after such a long time out, but it was much improved. Out of possession in the first-half, we limited them to nothing and they didn't really have any chances, and we had come good ones of our own, going ahead and led 1-0 at half-time, without being under any pressure at that time.
"Second-half, we started much the very same. We went two-up and then they had a late rally. We were really good up until the last 15 to 20 minutes, then we started to tire, and they finished much stronger than us.
"We're still lacking match fitness at the moment, it caught up with us at the end, and need one more game to get back at it, but playing back at Compton, on a bigger pitch with more space, we seemed to really enjoy that. Playing at home in front of some of the first-team players, and Jeff [Shi] was there to watch, it was really good from that aspect."
On allowing Burnley back into the game
"We'd literally run out of steam towards the end. Everyone was going down with cramp and we were struggling with one or two players limping around because they'd all worked so hard for those first 75 minutes.
"We gave a penalty away with 10 minutes to go and that was the turning point really, because when it went to 2-1, our mentality changed and with the fatigue setting in, we sat back and made it really hard to get control over the game to see it out.
"They nicked one right at the end and it was a travesty really. I didn't think we deserved it. We were the better team for much of the game, played some really good football, but we can still do much better, we still want more from certain players, and hopefully we can look at Stoke this weekend and we can do better again.
"We're measuring it on how much we keep improving and getting back to some of the performances we had last year."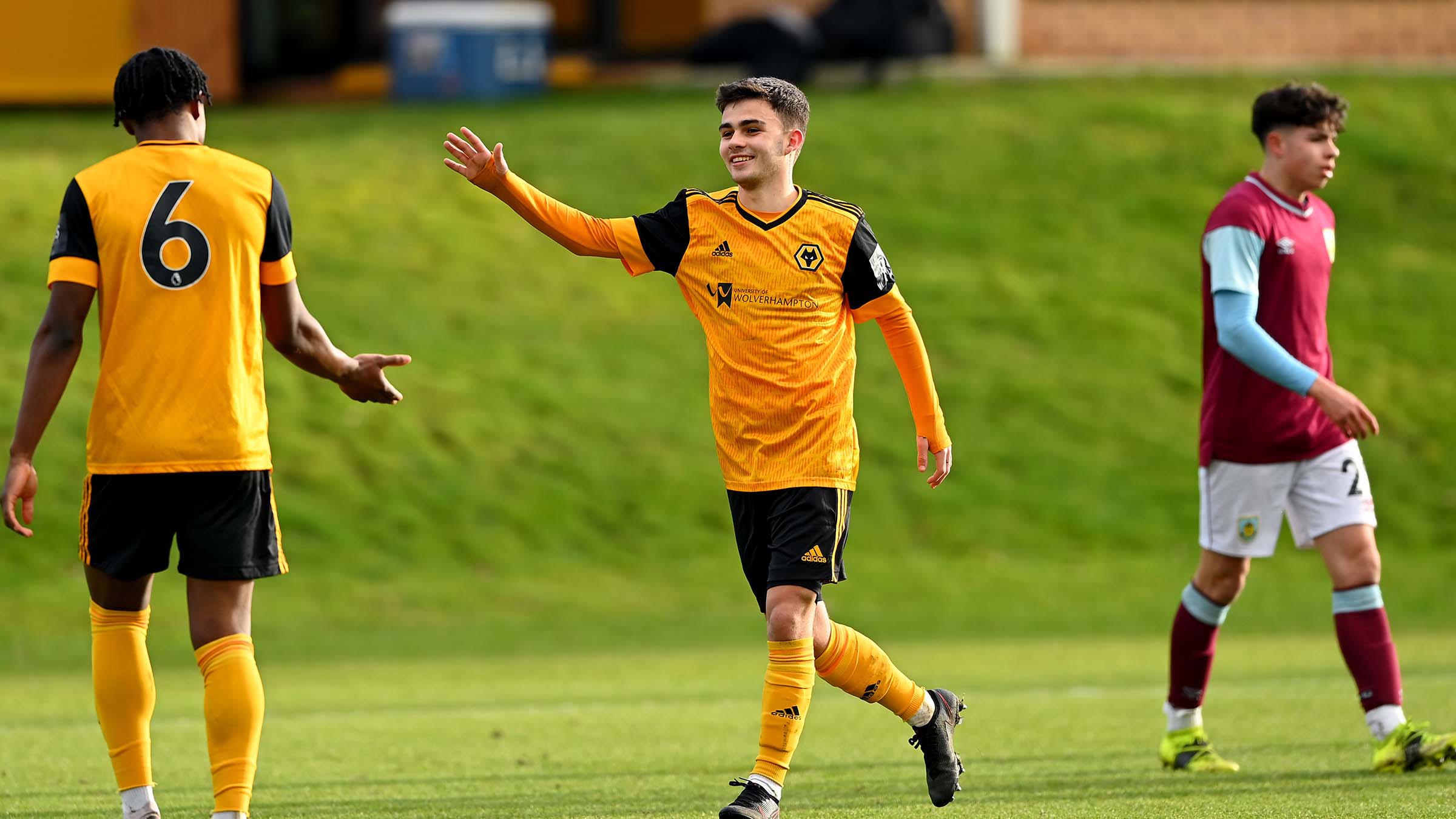 On Harkin's double
"He was good, a real handful and I thought his movement was excellent. He was difficult to hold on the day and was our best player on the day.
"Him and Ty [Barnett] were a real handful at times, dropping into pockets and getting in behind, so he caused them all sorts of problems on his own.
"He probably could've added two or three more goals with better finishing. His finish for the first goal was excellent, but he had chances prior to that when he could've bagged a couple more in the first-half.
"Then in the second-half he ran out of steam, but he'd covered a lot of ground and was the threat that he can cause teams, which he's got to continue to do going forward."
COMING UP
Davis is hoping his side can continue to improve ahead of welcoming Stoke City to St George's Park for their latest U18 Premier League North clash this weekend, with the match due to kick-off at 11am on Saturday (13th February).
On what to expect from Stoke
"They beat us last time we went there. We had a lot of the ball, we dominated possession and large aspects of the game, but didn't take our chances, made some mistakes and they capitalised on the errors.
"They sat back, were very organised as Stoke always are, they're a very tough side to break down, very disciplined in their shape and work very hard to press you, and then pick their moments to set traps, nick the ball and then try to produce something from that.
"We think we know what they're going to try to do, and we'll be very surprised if they came at us and high pressed us, because they know we can pick them off with the ability that we have in our squad. They'll sit back, soak up the pressure and wait for us to make mistakes.
"We've got to make sure we don't give them opportunities by not making mistakes and see if we can capitalise on some of the chances that we didn't take last time. We're capable of creating opportunities, it's just whether we can put them in the back of the net or not. That will be the difference."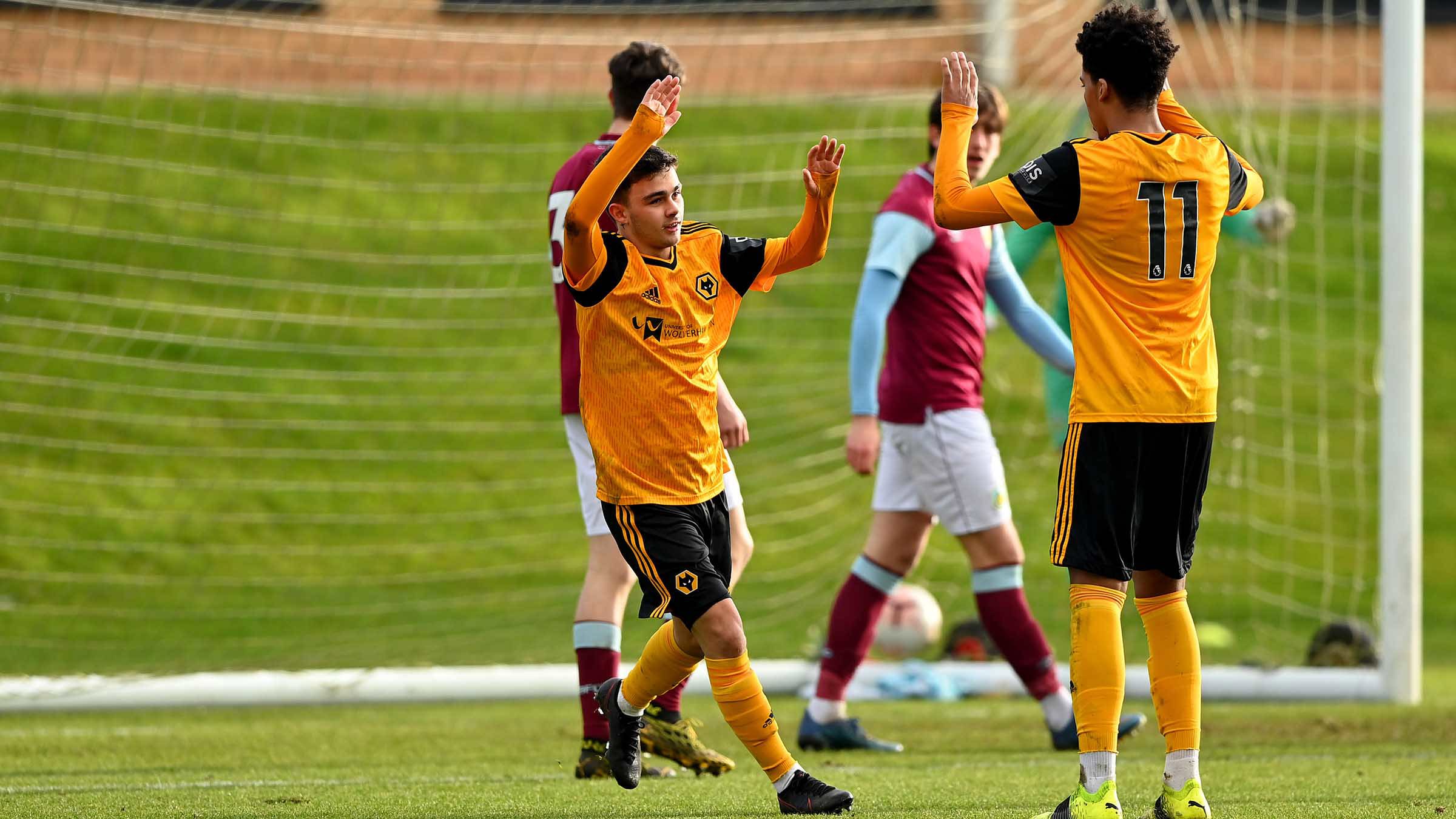 NEXT FIVE
13/02 Stoke City (H)
17/02 Aston Villa (A) U17PLC
20/02 Derby County (A)
24/02 Manchester City (H)
27/02 Leeds United (A)
TEAMS
Wolves: Arinbjornsson, Birtwistle, Kandola, Tipton, Hubner, Lembikisa (Keto-Diyawa 53), Ojinnaka (Mabete 72), Hodnett, Harkin, McLeod (Bugarin 82), Barnett.
Unused subs: O'Shaughnessy, Farmer.
Burnley: Waller, Armstrong, Moonan, Sassi, Williams (Hugill 72), Ward, Eastmond (Couch 46), Brennan, Ratchford (Behan 62), Unwin, Hamilton.
Unused sub: McCullough, Walters.

#WolvesAcademy