19th November 2020
Steve Davis has praised the efforts of his under-18 players and staff who have coped admirably during the opening months of the season despite the challenges placed on them by the Covid-19 pandemic.
The head coach, who has been recovering since testing positive for the virus last month, has been pleased with the performances of his side, having lost just one of their last six U18 Premier League North games, including a run of three successive wins they are currently on.
With Saturday's game against Sunderland postponed, Davis is looking forward to challenging his squad – who have seen several members swap the under-18s bubble for the under-23s in recent weeks due to their performances at youth level – with a friendly against Premier League South leaders Crystal Palace this weekend.
On a positive start to the season
"We went into the break off a very good win over Liverpool to make it three wins on the bounce, and we're also till unbeaten in our under-17s games this season, so it's been a very good start for us.
"Because we had no league matches during the break, we organised a friendly away at Birmingham City. Nigel [Lonwijk] got some time in that because he'd not played for a while having picked up a few niggles with the under-23s.
"However, because he's in a different bubble to us he had to be taken individually, he had his own changing room, played up to a certain load and was taken off, where we had to keep him as separate as possible. People take it for granted but it takes a lot of organising logistically.
"We drew 1-1 and they were a good side, probably better than us for larger periods of the game, but we had a few lads who were coming back from isolation and hadn't played for a while. We also had lads missing who were isolating, and one or two injuries, but it also gave us chance to look at a few trialists."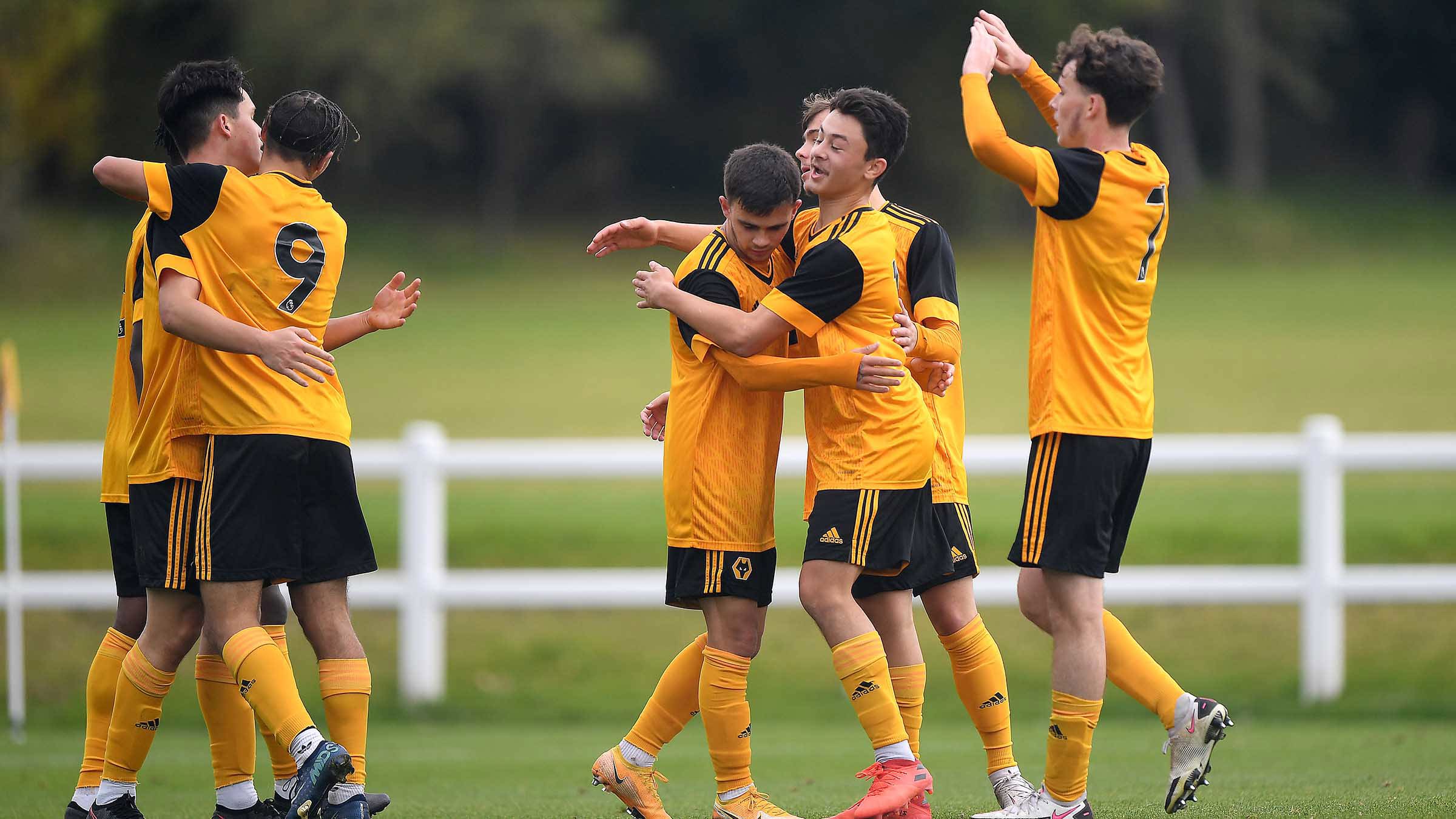 On coping with Covid affecting the squad
"We've now got our programme running up to almost 100 per cent from the 75 to 80 per cent that we were at previously. Even if its remotely, we've added bits back in that we haven't been able to do since the pandemic began in March – player care, activation before training.
"One of the biggest changes has been that we don't linger around the training ground – once we work, we leave. We come in when we need to; meet, plan the sessions, do the sessions, go home. If we need to review it or talk, we do it on teams or phone calls.
"It's been a challenging start to the season for all of us, but I think the multidisciplinary team of staff have been brilliant. They've coped, adapted and the players have done even better. The players have been exceptional in dealing with isolation, the news of that, and having to go home and be by themselves for 10 or 14 days.
"Those that have had tested positive for the virus have come back and been absolutely brilliant. They've not had symptoms but cracked on with the individual plans we've put in place for them after the isolation and the set-backs, but they've handled it fantastically well."
On players moving up to the under-23 group
"Some of our players are transitioning out of our team and into the under-23s because they've done so well for us. Owen Hesketh, Jack Hodnett, Justin Hubner, Ollie Tipton and Tyler Roberts [pictured below] have been regulars with us this season and were with the 23s in pre-season, and they're starting to improve and push on as a group.
"At academies, it's always about development and the conveyor belt of talent. We're always looking below to see which players can fill the spaces because you want the group to push on and be challenged, and when they're ready to go up to the under-23s, you let them go.
"We want them to be challenged by training with the under-23s more regularly, which is something they do in the week, and I try to liaise with James about more exposure to 23s training for those lads who are ready for that challenge, and that's what's been happening recently.
"It's all about giving them that extra bit in training, because sometimes it can all get a little too easy for them and they need a bigger challenge."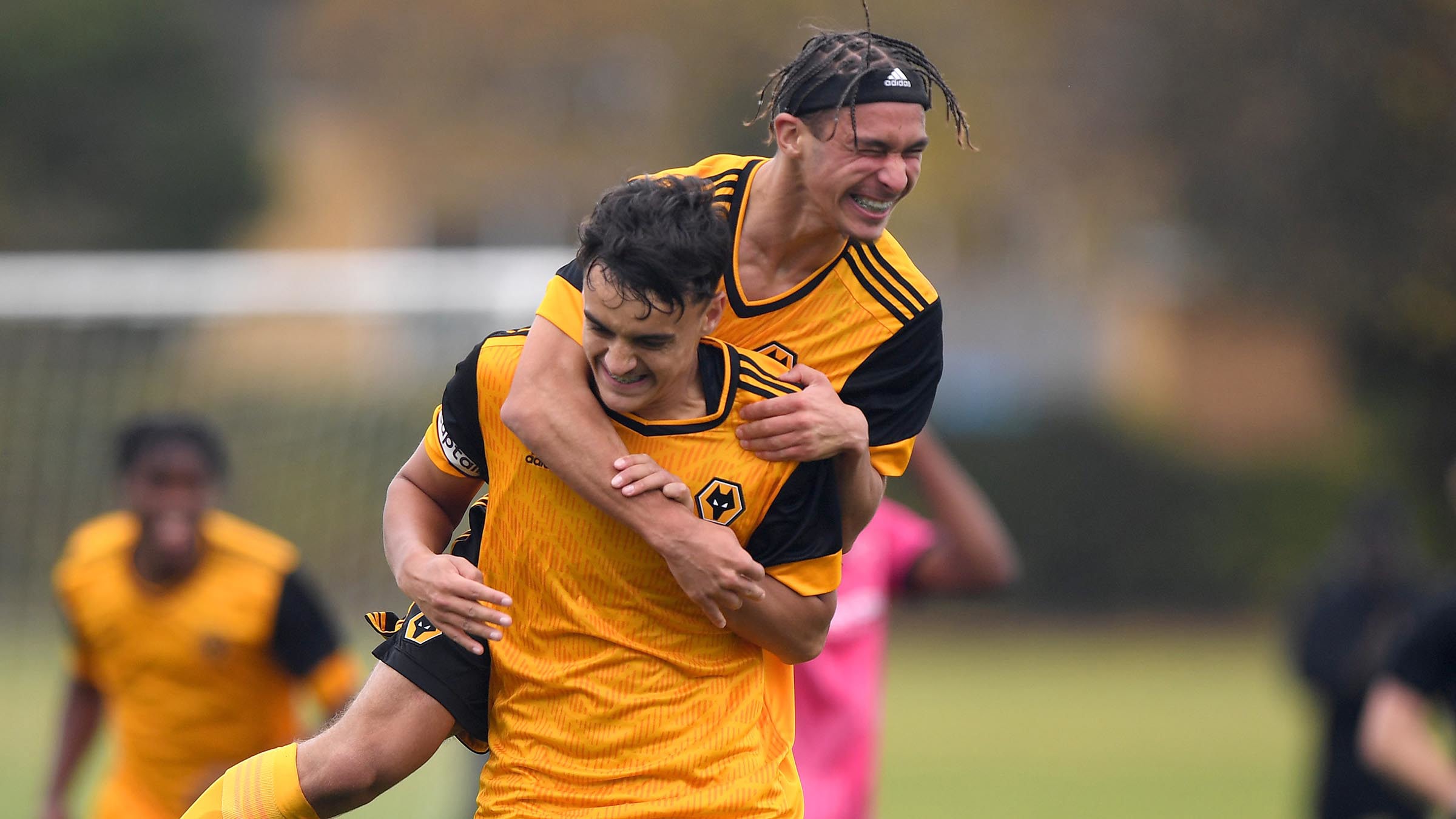 On taking on Palace friendly this weekend
"We were supposed to be playing Sunderland on Saturday, but they've got their Youth Cup second round match this weekend, so our game had to be postponed. Instead, I've organised a friendly away at Crystal Palace, who are top of the equivalent southern division.
"With our opportunities limited to go abroad and test ourselves in competitions, we need to find challenges somehow, and rather than it being a blank weekend, I thought we should get a really tough game.
"I want the programme to be tough for the lads, and I want them to experience travelling three hours down to a game, getting off the coach, playing the game and coming straight back. That's the things you have to expose the players to, and if you don't, you don't know how they're going to react in the future.
"There will be a lot of Covid protocols in place, and a lot of restrictions on changing rooms and showers, so it's going to tough in that sense, but then we're playing the best team in the under-18 southern league, so we can't give them a harder challenge than that.
"Win or lose, it doesn't matter, it's all about getting our players ready for professional football, whether that's with our first-team or elsewhere. Our job is to prepare them, challenge them and see how they react."

#WolvesAcademy