30th September 2020
Blackburn Rovers 2 (Gilsenan 26 (p), Lonsdale 33) Wolves 3 (Tipton 28 (p), 57 (p), Hodnett 52)
Wolves under-18s made it back-to-back victories in the U18 Premier League North after once again coming from behind, this time to earn the three points against Blackburn Rovers.
Steve Davis' young side fought back twice on Saturday at Rovers' training ground, having first fallen behind to a Zak Gilsenan penalty midway through the first-half.
However, Wolves weren't behind for long, equalising with a penalty of their own just two minutes later, with captain Ollie Tipton netting from the spot.
Although Brandon Lonsdale had put Blackburn back in front before the half-time whistle, goals from Jack Hodnett, his first of the season, and another penalty from defender Tipton, after Tyler Roberts was upended in the box, saw Wolves bring all three points back to the West Midlands.
REACTION
On successive league victories
"I was pleased with the results because we're trying to develop a mentality of winning," Davis said. "That's important for the lads. Even though they're young, they've got to approach every game trying to win it and finding ways of winning it.
"I thought our performance was good. We were a bit inconsistent, but certainly built on the previous game.
"I try to look at it a game at a time with this group and see where we're improving. We're still a work in progress and we've still got to take time in helping them to play better together, but we were good."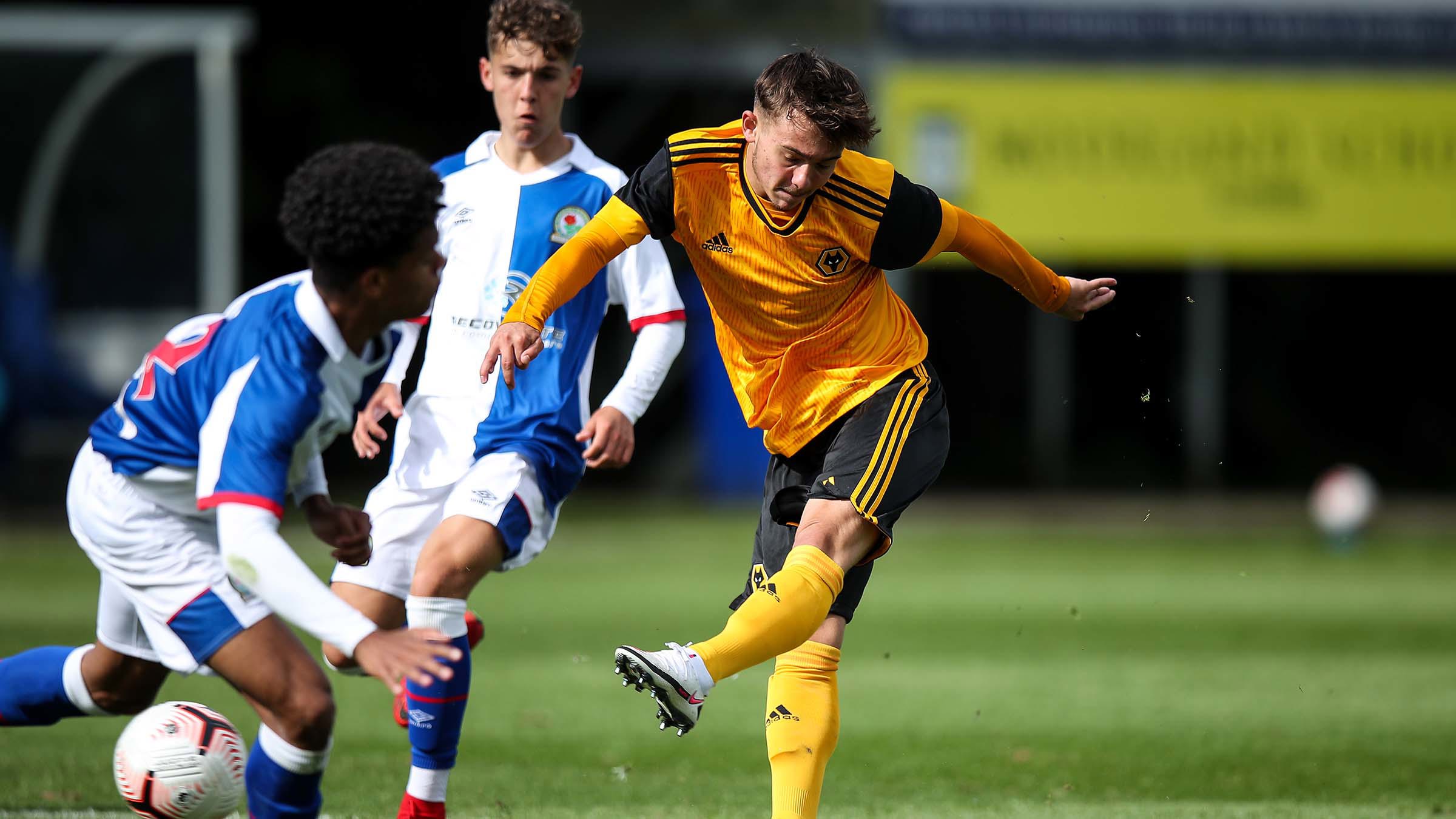 On fighting back to win from behind once again
"They showed a really strong mentality to go behind in the game and come back to win it, so I was really pleased with the result.
"I was pleased that even when they go behind in a game, they manage to get themselves back in it, before going ahead.
"It was a very good recovery and they found a way to get the result, so I was really pleased with that aspect of the game, probably more than anything else."
On three different tests to begin the season
"I think they've coped well. You have to be adaptable as a group, and it's been a real test for us to play against a real out and out footballing team in Man City, then a Burnley team who are very direct, very physical, want to get in amongst you, and then Blackburn who are a bit of both.
"All of those teams are very typical to what you would expect from their first-teams, but we are also trying to emulate what our first-team do, and try to play that type of football; patient build-up with skilful attacking.
"But we have to be adaptable to different systems, we have to find the solutions on the pitch and it's something we encourage the players to do. We want intelligent players who can adapt and work things out for themselves, rather than just relying on the coach to change things around for them.
"Blackburn were decent from a football perspective and also had that ability to dig in and be physical as well, so it was a different test on Saturday, but they were able to adapt and cope with it well.
"It's been a good start to the season, especially with the way the players have coped with not playing for such a long time, to then having three different types of games thrown at them, and they've coped with it very well."
COMING UP
The under-18s continue their start of the season on the road this weekend, with Compton Park being off limits due to the Covid-19 protocols currently in place at the training ground, and Davis' side will travel to Stoke City on Saturday for a 2pm kick-off.
On facing the Potters
"They look a decent side," Davis said. "They look younger than they were last season. They had a group together for a period of time, they were strong and finished quite high in the league last year with that group.
"Now, a lot of those players are too old for the 18s and have moved up, so it looks like a new group, but they will be hard at work to get them used to their system.
"Although I haven't been in with our players this week, Darren Ryan and our other staff have been preparing the team for the game, but Daz knows the work that we do and how we try to prepare the players for the game.
"It will be very consistent for the platers as we all have the same ways and methods, so I will come  back in on Friday, ready for the game on Saturday."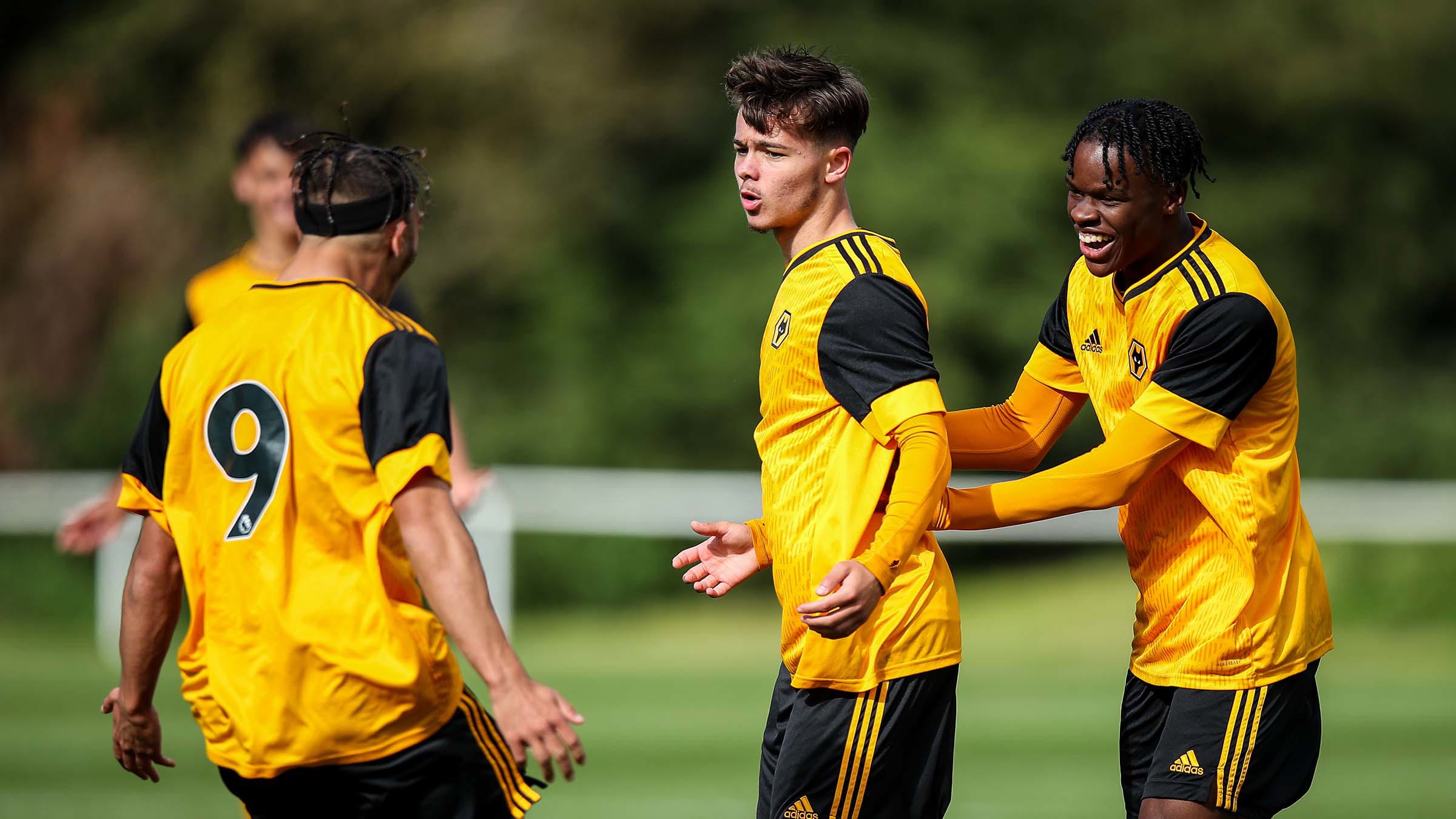 NEXT FIVE
03/10 Stoke City (A)
17/10 Derby County (H)
24/10 Leeds United (A)
07/11 Liverpool (H)
21/11 Sunderland (A)
TEAMS
Blackburn: Garrett, Wyatt, Pratt, Baker (Cunningham 71), Pleavin, Gilsenan, Cirino, Dowling, Wood (Weston 62), Harlock, Lonsdale.
Unused subs: Callaghan, Gamble.
Wolves: O'Shaughnessy, Birtwistle, Tipton, Hubner, Kandola, Lembikisa, Hesketh, Ojinnaka, Harkin (Forrester 82), Hodnett (Pinnington 90), Roberts.  
Unused subs: Arinbjornsson, Scicluna, Mabete.

#WolvesAcademy