24th September 2020
Burnley 1 (Woods 23) Wolves 2 (Hesketh 5, Roberts 65)
Wolves under-18s picked up their first three points in the second match of the season on Saturday, staging a second-half fightback to beat Burnley.
Following defeat in their opening match of the U18 Premier League North campaign against last season's champions Manchester City, Steve Davis' young side faced a different test from the newly-promoted Lancashire side.
But Wolves made a quick start to the match, with Welsh youth international Owen Hesketh – who missed the majority of last season through injury – netting after just five minutes.
However, Burnley hit back in the first-half through Ben Woods, but 20 minutes after the break, first-year scholar Tyler Roberts scored to secure the victory for the side in gold and black.
REACTION
On a tough opener at City
"We had our toughest game of the season last week," Davis said. "Man City are probably the best team in the league with the best players, so it was a really tough opener.
"But I thought we played really well and handled ourselves well. The first 20 minutes was close, it was very even, and we had a couple of good chances, but they scored and then the game changed.
"But even at 1-0, we countered and had a great chance, one on one with the keeper to go 1-1, but the keeper saved it and that was a significant moment in the game. We gave them a couple of goals to go 3-0 down, and at that point it was always going to be difficult to come back against a team with that sort of calibre.
"But it was a good test of character and we came back in the second-half, and if you look at it as a separate game, we deservedly drew the second-half 1-1, so that was a real plus."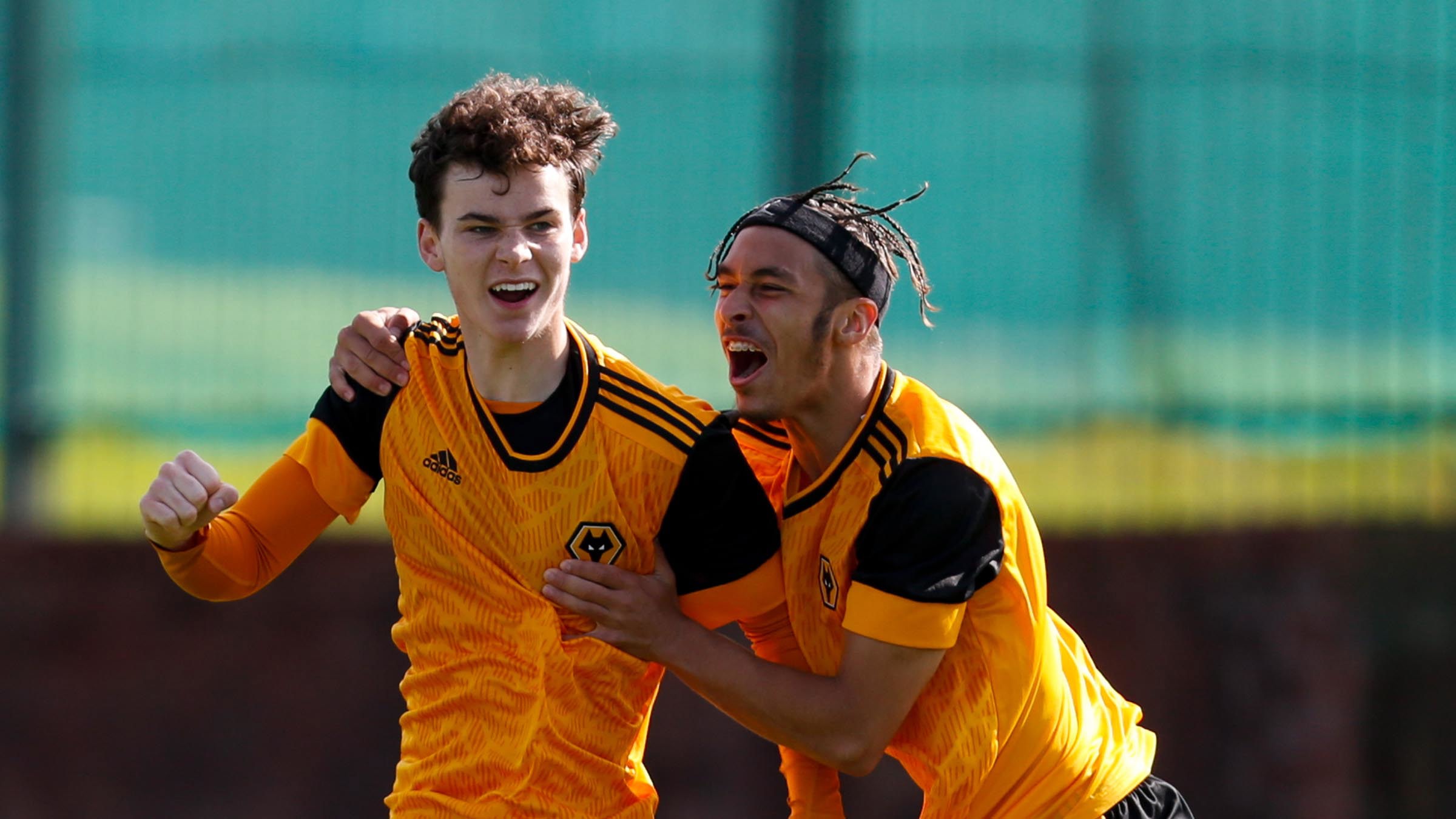 On earning three points against Burnley
"It was a real contrast against Burnley, a different game, because they were very direct and we had to deal with a lot of aerial balls, second balls, but we wanted to try and play as well.
"I'm delighted to come out of that with a really good win. I thought they worked very hard and competed very well against Burnley.
"Games like this are always difficult, it was quite frantic, especially early in the game, as they were playing very direct and we had to match that. But we gained control in the second-half, worked around the press a lot better, and scored a couple of great goals.
"I'm delighted they were able to bounce back from the Man City defeat and show a lot of character to win the game, with good performances individually and collectively, and also show good signs ahead of this weekend."
COMING UP
With the under-18s still unable to play at Compton Park due to the Covid-19 protocols currently in place at the training ground, Davis' side continue to face matches away from home, and this weekend they will return to Lancashire to take on Blackburn Rovers in a 12pm kick-off.
On the test posed by Blackburn
"They've got the quality of City and the directness of Burnley. They've also got a bit of pace in attack, but they can also mix the game up.
"We're expecting a bit of a mixture, but Blackburn are always ultra-competitive and usually quite a strong group because their focus is on fitness, strength and power, so their lads have always got that, so it will be another difficult test."
On another game away from home
"We've got to play away again because of the circumstances at Compton, but another away game also brings new challenges because of the different protocols of each club. Burnley was very different to Man City, and Blackburn will have their own way of doing things.
"Lots of things could be different; what time we have to arrive, if we'll have showers, how many changing rooms we have, whether there are any changing rooms – so each game we have to adapt depending on each protocol.
"That's been the challenge away from the football, and then there's been the game itself, with the tactical analysis which we will go through again this week with the players so they're as fully prepared as they can be."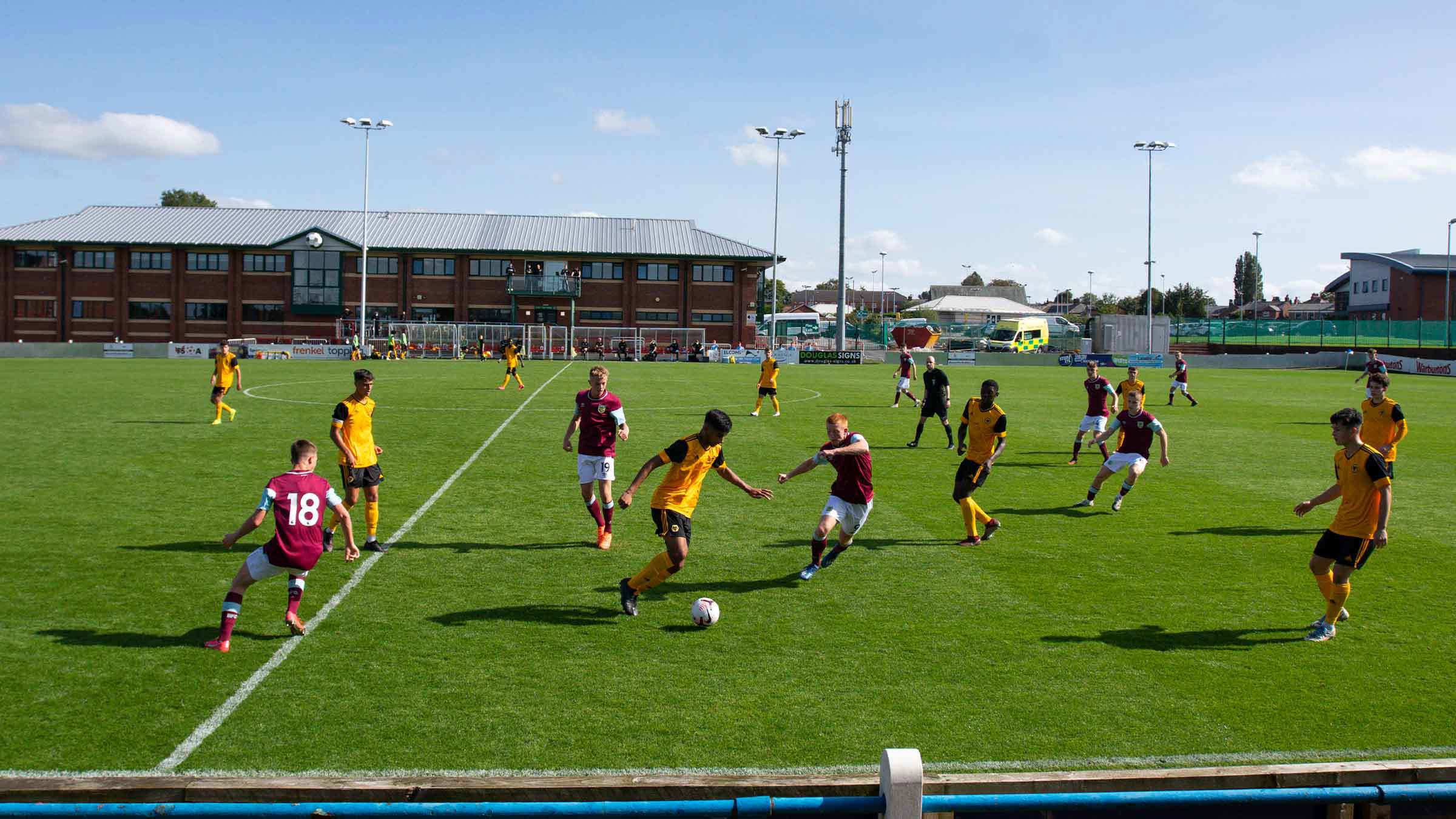 NEXT FIVE
26/09 Blackburn Rovers (A)
03/10 Stoke City (A)
17/10 Derby County (H)
24/10 Leeds United (A)
07/11 Liverpool (H)
TEAMS
Burnley: Waller, Armstrong, Connolly, Carson, Sassi, Woods, Moonan, Hugill (Unwin 66), Ratchford (Coppack 81), Mellon (Brennan 67), McGlynn.
Unused subs: Etoluku, Leckie.
Wolves: O'Shaughnessy, Birtwistle, Tipton, Hubner, Kandola (Lembikisa 87), Keto-Diyawa (Mabete 46), Hesketh, Ojinnaka, Harkin, Hodnett, Roberts (Barnett 77).  
Unused subs: Arinbjornsson, Forrester.

#WolvesAcademy