22nd September 2020
Wolves under-18s have been raising awareness for World Suicide Prevention Day by supporting If U Care Share's #InsideOut campaign.
Each year, the Wolves Academy scholars undertake workshop sessions with If U Care Share, learning how to deal with their emotions, ways to manage their mental health and raising awareness of mental health issues among young people.
Staff from the national suicide prevention charity regularly attend the Academy to speak to the players about their personal experiences with suicide and the impact that can have on their mental health.
David Cooke, under-18 education manager at Wolves, said: "Our scholars always respond and engaged really well with the If U Care Share sessions because Matt and Tom, who deliver the sessions with us, make it relatable for the players, so it's not just people coming in and lecturing them on the science of mental health.
"Matt also spoke about his personal experiences, because his brother actually committed suicide and he can talk first-hand about the impact that had on him. This is quite hard hitting for the lads, but they can relate to that."
Mental health can be a taboo subject, especially among young footballers, but the future Wolves stars have been talking about their emotions as part of the #InsideOut campaign, held annually on 10th September.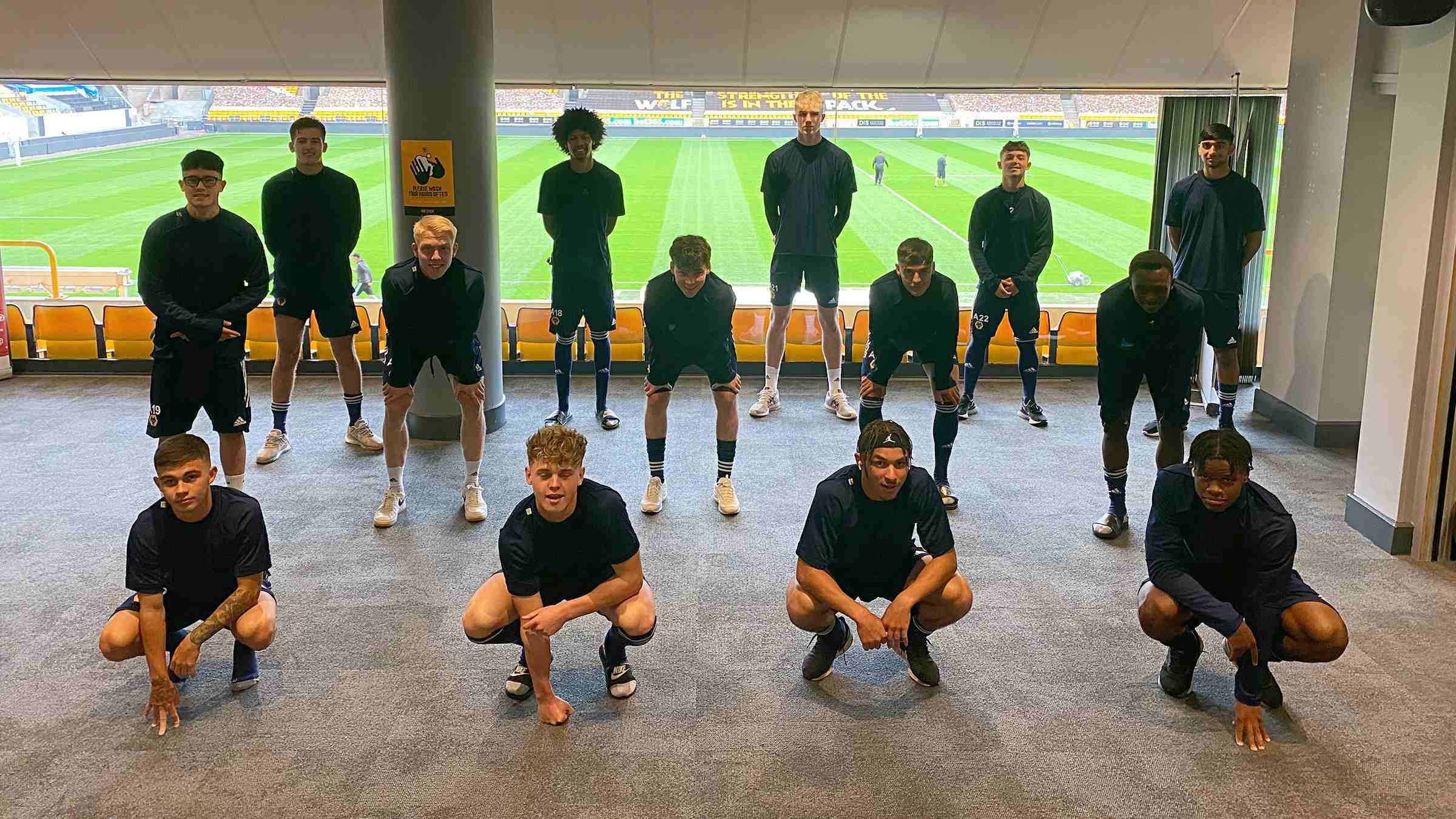 Launched in 2014 to mark Worldwide Suicide Prevention Day, the campaign raises awareness of the importance of talking, by bringing what is on the inside, out, with this year's campaign asked people to turn their clothes inside out and start a conversation about how we all feel.
The under-18s attended Molineux last week to have team and individual photos while wearing their training kits inside out, with the players then posting those photos on social media to raise awareness of the campaign.
David added: "The players have also taken part in activities to get them talking about their emotions, speaking about how they would feel if something like this happened to them and what they'd try to do to deal with it, as well as the consequences of what could happen if you don't deal with it.
"They learn about being aware that their teammate might need help or support and the ways they can just be there for one another. They also speak about how they can spot concerns and what they should do to try and help, as well as being educated on what they should do if they start to feel these emotions or triggers, and the people who they can get support from.
"It's all about making our players to not think of talking about their emotions and mental health as a taboo subject. It's not necessarily the 'coolest' thing among young footballer, but these sessions and this campaign are changing that."
Visit ifucareshare.co.uk for more information about the work of If U Care Share and the #Inside Out campaign.

#WolvesAcademy