10th September 2020
Head coach Steve Davis could not have wished for a more difficult start to his side's Under-18 Premier League North campaign as his young squad kick-off their season against champions Manchester City.
The under-18s travel to Manchester on Saturday afternoon for their opening game of 2020/21, eager to get the new season underway having to had to wait since March to play competitive football.
But Davis knows how tough a test his team will face, not just due the quality of players City have at their disposal, but the challenges that come with an away tie being played under the Covid-19 protocols.
On the excitement building ahead of the first match
"We're always looking forward to the game on a normal season, but even more so this season with not having a lot of football for such a long period.
"The players will be even more eager to play, but it will be unusual because we've not played a competitive game since March, so it's going to be really exciting for the players, but we couldn't have asked for a tougher start.
"Man City won the league last season and by March they had pretty much sown it up, but our players will be excited to get back playing again."
On facing the champions
"We've watched some of their pre-season games and they look really good again. Man City have the same DNA throughout the age groups, and they get the players in who produce top-class football.
"We've done analysis and similarly like last season, we will need to be well organised and try to be hard to beat.
"We made a really good game both times we played them last season, they were both tight contests, but we have made some changes to the group this year."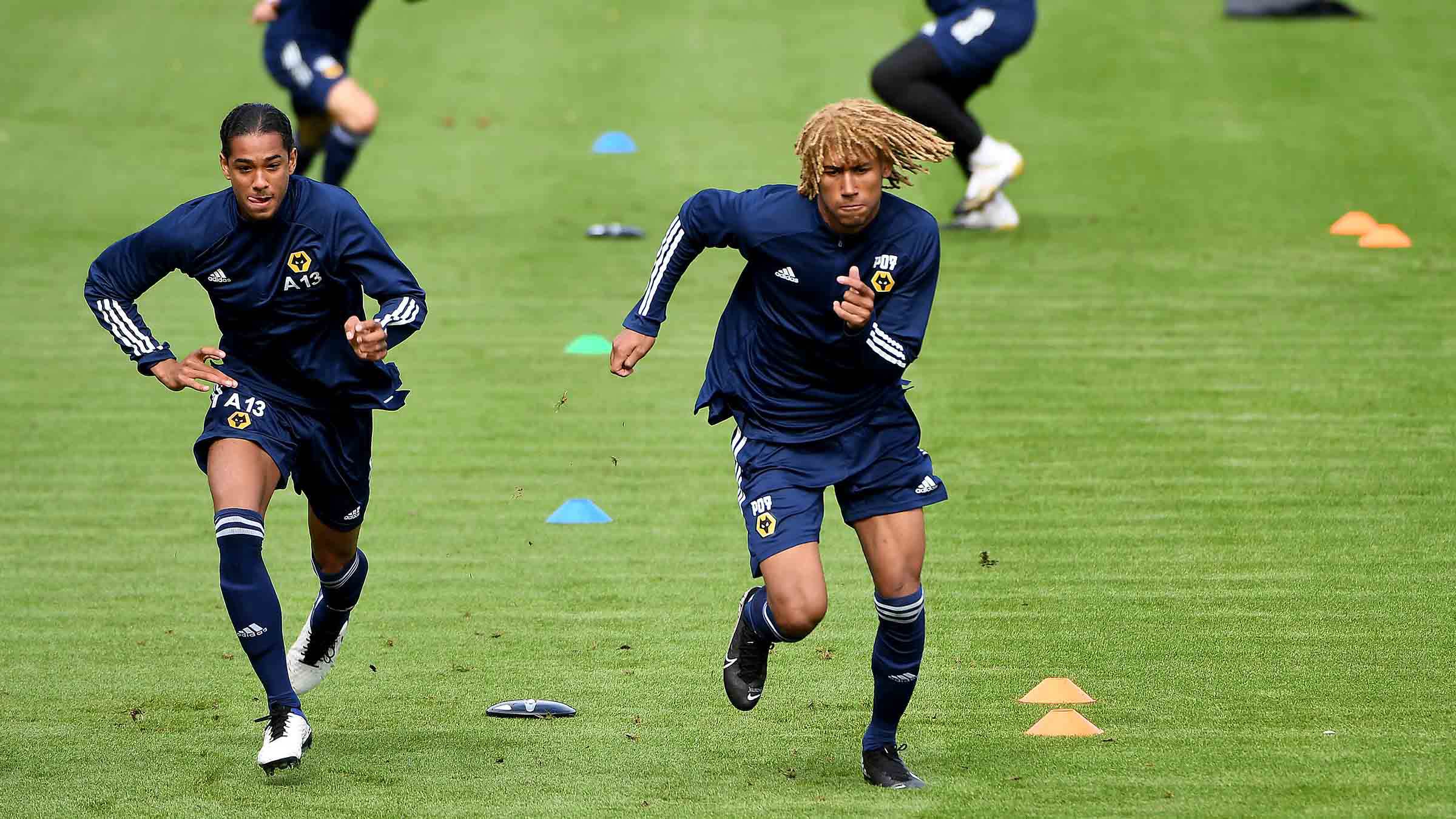 On a younger under-18 side
"We've lost Jack Scott who's gone up to the under-23s already and Nigel Lonwijk [pictured above, left] is training with the first-team at the moment while players have been away on international duty.
"We won't have those two available, but it's great for them to go up and I've no doubt Nigel will stay with the 23s once the first-team are back to full strength.
"We've lost a couple of our key players, but we've brought in some under-15s and under-16s to supplement the squad.
"We're going a lot younger this year, and the under-23s will be a lot younger as well, so it's going to be more difficult because you're playing against older boys, but that's the way we want to go.
"We want to challenge our young players much earlier in their careers. If they're good enough in their own age group, then they should be playing up and challenging themselves at an older level."
On four away games to kick-off the season
"Due to the Covid-19 restrictions that are in place at Compton, we're not allowed to play our home matches at the training ground for the time being.
"We were originally meant to be playing Man City and Blackburn at home, but we've had to change both those games to away and will wait for restrictions to change.
"I don't think it will matter to the players, because you have to play each team home and away at some point, but the biggest difference is how we now have to prepare for away games.
"We have to travel to matches in kit, go straight to the pitch from the coach with a mask on, have our temperatures checked, warm-up, play the match and then come straight back.
"The protocol around away games is something the players will have to get used to the most. It will be a different experience and an interesting challenge for them."

#WolvesAcademy