19th August 2020
With Compton Park off limits for the different age categories of Wolves Academy after lockdown was initiated back in March, staff had to come up with a variety of ways to keep connected with the club's young players during one of the troubling times of recent memory.
In a two-part series on wolves.co.uk, we're taking an in depth look behind the scenes at the Academy and how Wolves' youth departments continued to operate in unprecedented circumstances.
Today, the focus is on the work that has been carried out to cater for the needs of the Academy starlets' football development during months without physical face-to-face contact.
The on-the-pitch aspect of Wolves Academy can be broken down into four sections; Technical, Tactical, Physical and Psychological.
On the technical side, which covers the on-field coaching, Jon Hunter-Barrett, the head of Academy coaching, explains that the club has launched a partnership with 'My Personal Football Coach' (Saul Isaakson), with players using the app and website as a homework tool to focus on their technical development.
Ball mastery sessions have been delivered by coaches via zoom, while home learning packs have been created for the younger players in the foundation and youth development phase. While the players have been set weekly coaches challenges. For example, the under-18 players have submitted a trick of the week for younger age groups to learn.
The older members of the Academy have been asked to create their own technical drills and practices and have made entertaining videos to demonstrate what they have learnt.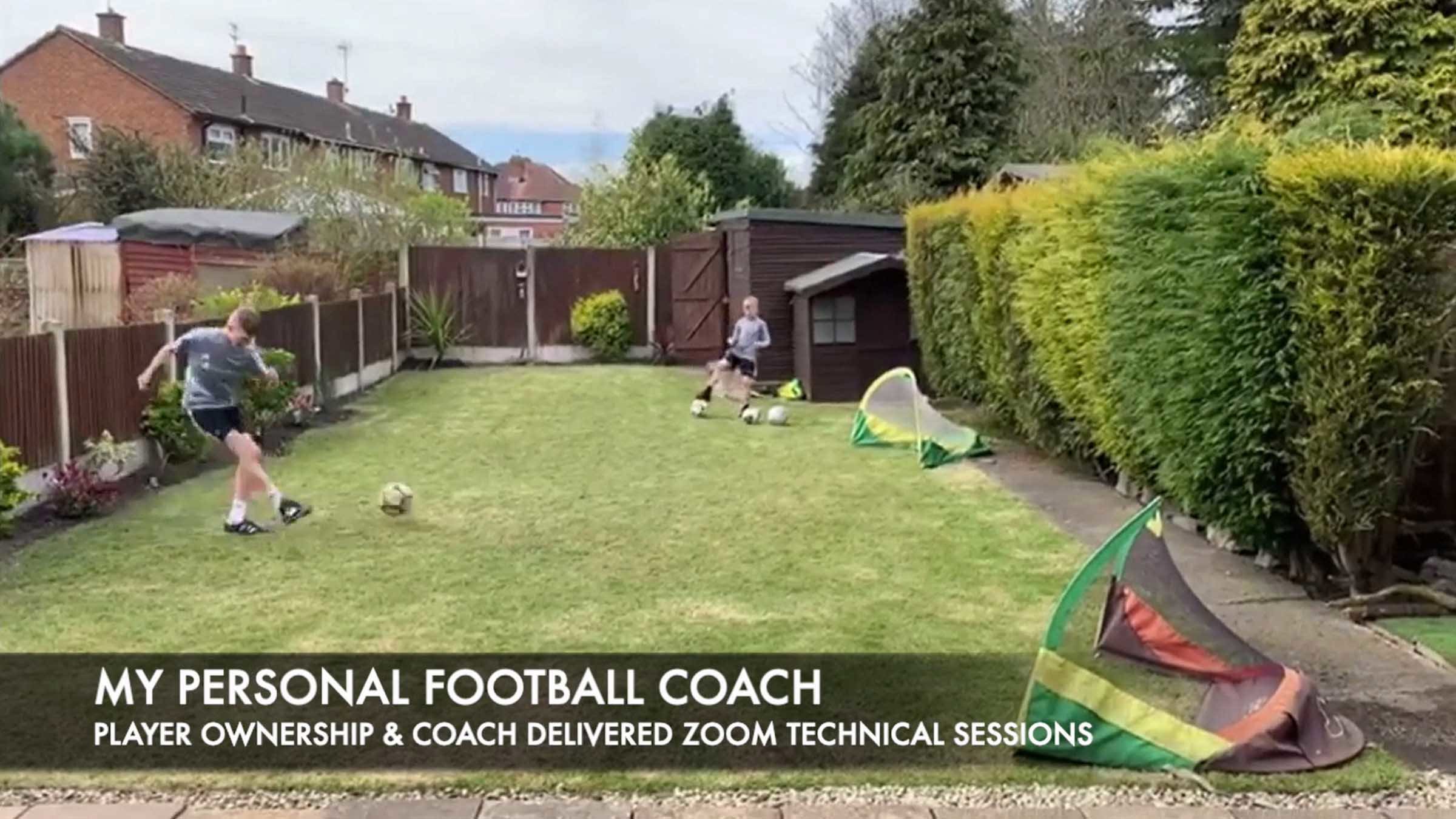 Work has also continued in the tactical analysis aspect, with under-9s to under-14s being provided with individual analysis tasks, analysing both their match footage and footage of a first-team role model from their matches last season.
Asher Fenton, under-9s to under-14 performance analyst, explained: "The aim was for the players to evaluate their current standing around their targets and then compare to how the first-team player executes skills. They would then identify their own development points to work on at home and when they returned to training."
Players also used interactive analysis platform Hudl to create clips and providing feedback to coaches and small groups of teammates either via Zoom or Hudl, as well as inviting under-18 players to join with young players to hold a social Q&A.
Tom Hocking, under-18 performance analyst, tasked the professional development phase players to focus on their individual strengths and weaknesses, as well as holding interactive set-piece tasks, providing players with several scenarios of where the opposition are defending free-kicks and corners.
Players were also given game plan tasks, where they would watch and analyse their opposition in first 10 minutes, giving as much detail as possible with no re-watching or pausing, in order to simulate a game situation, as well as detailed analysis and comparisons between the under-23 and first-team, both individually and on a team basis.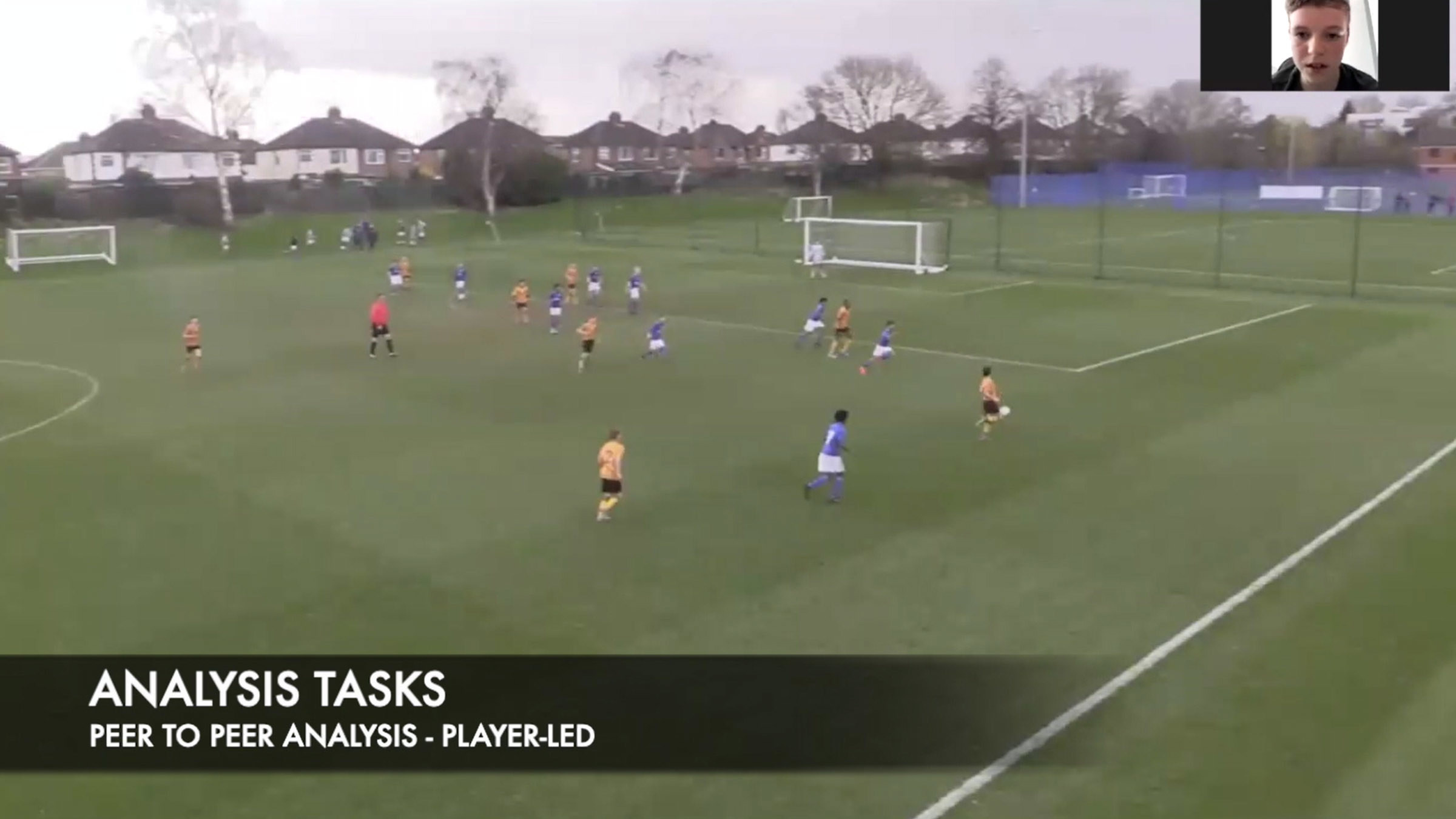 A focus on the physical aspect of the Academy, sports scientist Jess Fay explains: "It's been quite an odd few months and you've had to be creative and think outside the box. But everyone across the Academy has been working together and sharing ideas and ways of doing this because it's so new to all of us and not how we would normally work.
"We've been doing everything we can remotely. We've been sending out programmes to the boys through emails and WhatsApp and we've been putting on practical Zoom sessions so we can do practical sessions, biometrics, core sessions.
"We've also been using Apps like Strava to record runs, while other apps such as Telehab allows them to carry out strength training while at home. They can see videos on there and you can tell them how many sets and reps to do on there, so this has been really helpful.
"From these apps, we can keep a record of how they're getting on, what they're doing and what they're not doing, so when we return to Compton we have an idea of what they have in the bank, so we don't have to start from scratch again."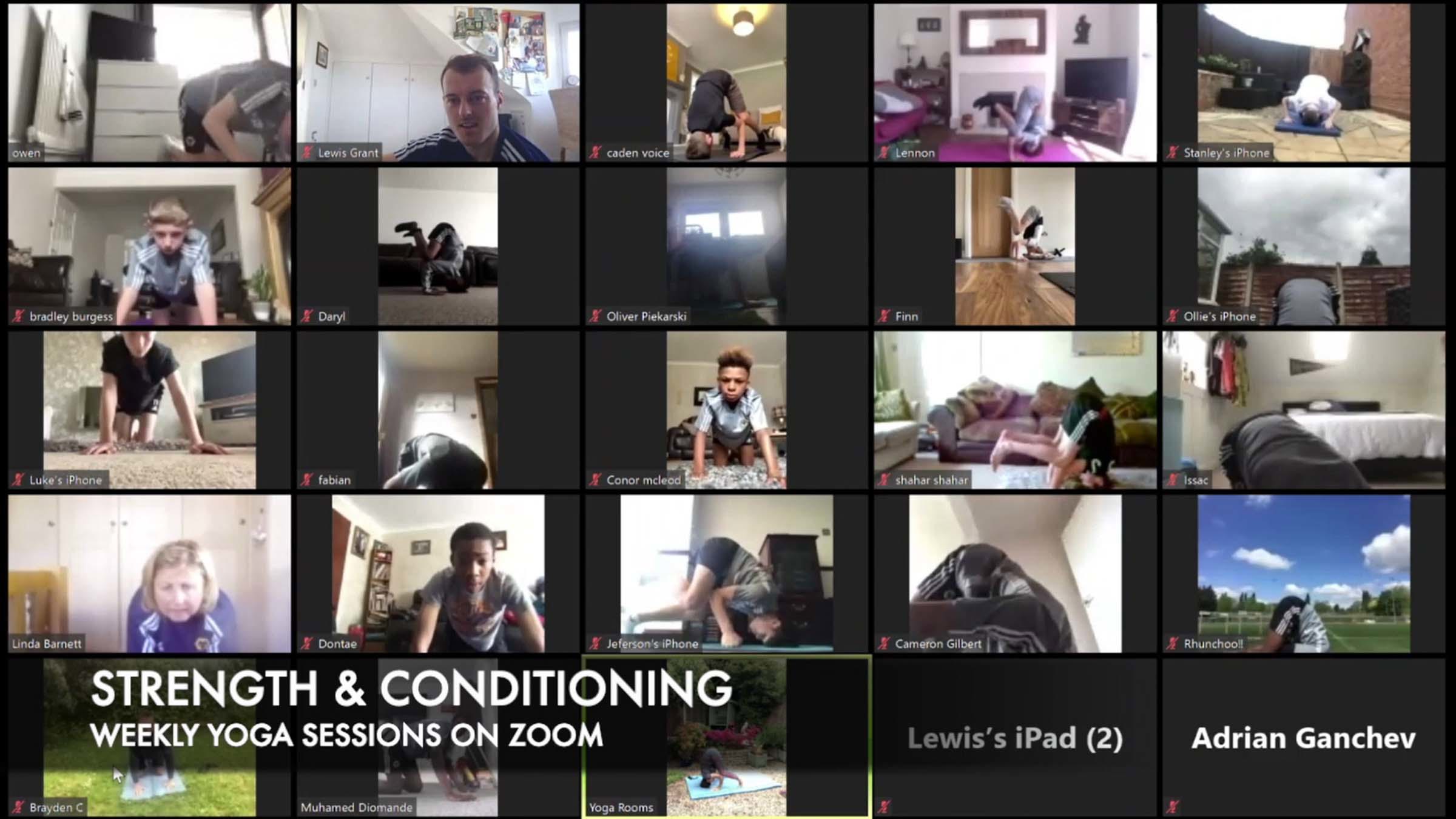 The final aspect is performance psychology. Kate Ludlam, Academy psychology consultant, hosted online discussions to capture the thoughts and feelings of the under-16 players around what might be involved in 'moving up' to under-18 next season, and any associated challenges or concerns with this transition, which were shared with staff to optimise their support.
Online forums were held to discuss pertinent topics during lockdown and how these might influence or impact players and staff, as well as discussions into the wellbeing needs of players, before action plans were put in place.
Under-18 players also took part in online workshops on being progressive during lockdown, with topics included goal-setting, motivation, mastery, mindfulness and committed action, and emotional regulation.
Throughout lockdown, players have been tested on their ability to keep themselves motivated and stay on target with the programmes set for them by Academy staff. But Jess insists that the Wolves Academy players have been highly engaged with what has been carried out.
"It's been a challenge for the players because it's all down to themselves," Jess said. "It would have been a struggle for them to remain motivated and keep going because it's been so long now since we've seen them.
"But the boys have also been really responsive to how we've just cracked on and have really taken ownership over their own programme. We've just given them to tools to carry on their physical development and they've ran with it. It's been really nice because they've shown their maturity by getting on with it."
On Friday, part two of our Academy in lockdown series will focus on what the staff and players have been doing to improve their off-field development and personal wellbeing.

#WolvesAcademy
#WolvesCovidResponse