18th August 2020
It's been an impressive year for young midfielder Luke Cundle, who made his first-team debut when he appeared as a second-half substitute in the penalty shootout victory over Reading in the Carabao Cup.
Cundle was also part of the senior squad which travelled to Shanghai last summer, coming off the bench in both of Wolves' successful Premier League Asia Trophy matches as the side beat Manchester City in the final, and he is the next Academy star to give an insight into his life, both on and off the pitch.
FACTFILE
Full name: Luke James Cundle
Position: Midfielder
Birthdate: 26/04/2002
Nationality: English
Hometown: Warrington, Cheshire
Height: 1.70m
Weight: 62kg
Previous clubs: Burnley
Years at Wolves: Six years
Nickname: Cundlinho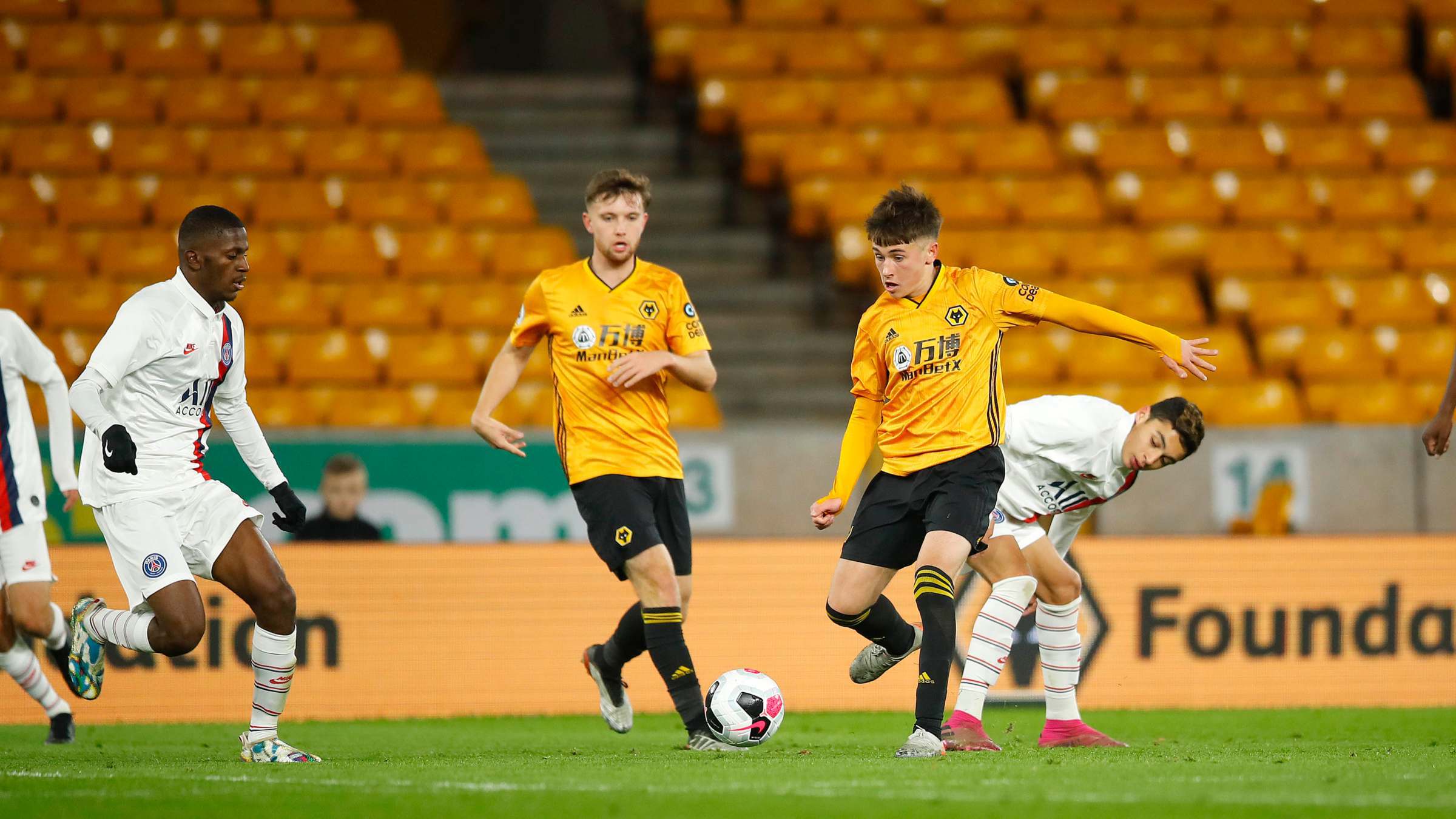 Q&A
What's your earliest memory in football?
I don't really have an earliest memory, just remember playing when I was young.
What has been your best moment in football?
Playing for the first-team earlier this season and coming on to make my debut at Molineux against Reading. It was a great feeling.
What team did you support as a child?
Man United.
What trophy would you most like to win?
Champions League.
Who are your best friends at Wolves?
Chem [Campbell] and Hugo [Bueno].
Who is your funniest teammate?
Dean [Pinnington] is a funny guy.
Who is your worst dressed teammate?
Theo [Corbeanu]. It's not that he wears bad clothes, it's just his colour co-ordination is horrific. It's his shoes and he comes in wearing a tracksuit and a denim jacket. It's bad.
What are your hobbies outside of football?
I play FIFA and I like darts.
What would you want to be if not a footballer?
A professional FIFA player. I'm the best at Wolves.
#WolvesAcademy