4th August 2020
Flying Spanish wing-back Hugo Bueno is the next Academy star to give an insight into his life, both on and off the pitch.
FACTFILE
Full name: Hugo Bueno Lopez
Position: Left wing-back
Birthdate: 18/09/2002
Nationality: Spanish
Hometown: Vigo, Spain
Height: 1.80m
Weight: 73kg
Previous clubs: Gondomar, Arosa
Years at Wolves: One year
Nickname: Kinder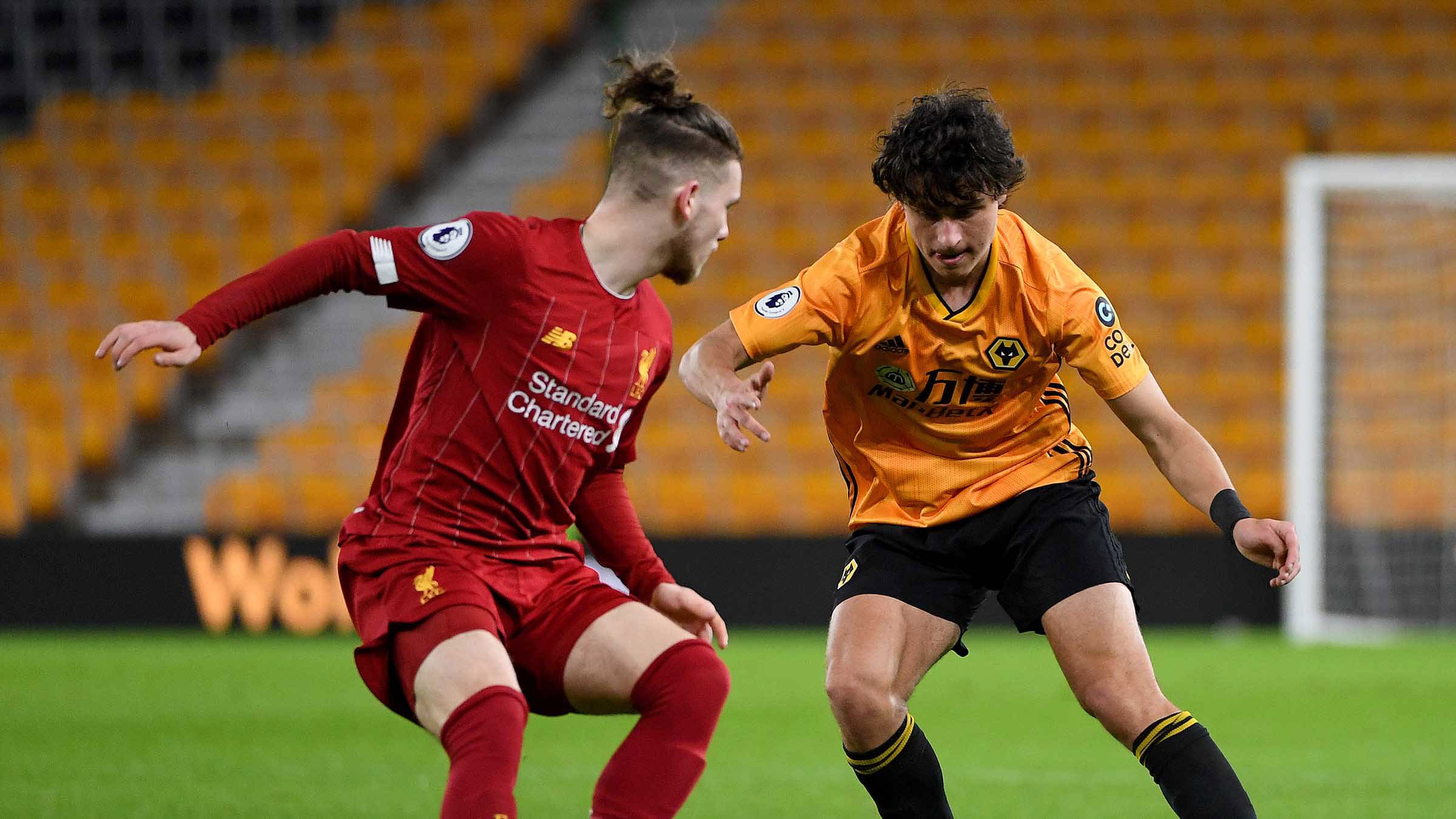 Q&A
What's your earliest memory in football?
Playing with my friends in the garden at my house when I was about seven or eight.
What has been your best moment in football?
Signing for Wolves.
What team did you support as a child?
Real Madrid.
What trophy would you most like to win?
The World Cup.
Who are your best friends at Wolves?
Chem [Campbell], Luke [Cundle] and Eric [Bugarin].
Who is your funniest teammate?
I'd say Dean [Pinnington] and Chem [Campbell].
Who is your worst dressed teammate?
Theo [Corbeanu] but Pascal [Estrada] isn't good either.
What are your hobbies outside of football?
I play Basketball.
What would you want to be if not a footballer?
A personal trainer.
#WolvesAcademy