21st April 2020
England youth goalkeeper Joe Young has spent the past 10 years at Wolves and is the latest Academy star to give an insight into his life, both on and off the pitch.
FACTFILE
Full name: Joe Young
Position: Goalkeeper
Birthdate: 22/09/2002
Nationality: English
Hometown: Telford, West Mids
Height: 179cm
Weight: 75kg
Previous clubs: None
Time at Wolves: Ten years
Nickname: Youngy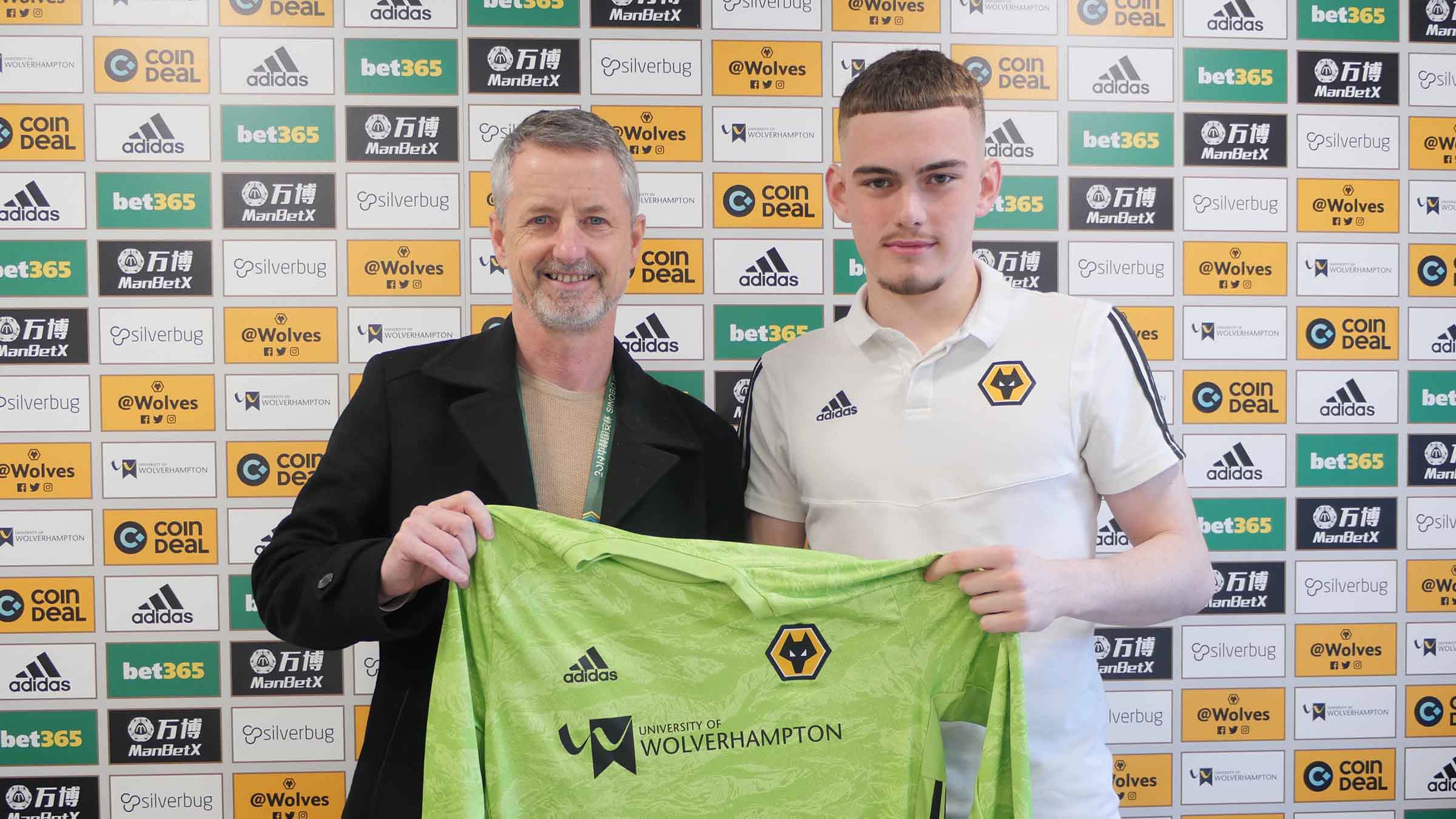 Q&A
What's your earliest memory in football?
Playing in my first Sunday league match when I was about six years old.
What has been your best moment in football?
Making my debut for England under-16s.
What team did you support as a child?
Liverpool.
What trophy would you most like to win?
The Champions League.
Who are your best friends at Wolves?
'Jacko' [Jackson Smith] and Todd [Parker].
Who is your funniest teammate?
'Faz' [Faisu Sangare].
Who is your worst dressed teammate?
Jack Scott.
What are your hobbies outside of football?
I like to keep myself active and play a lot of table tennis.
What would you want to be if not a footballer?
I'd still want to stay in football as a coach.
#WolvesAcademy
Get To Know