3rd February 2020
Young players at Wolves Academy stood side-by-side with their opposition to mark the 75th anniversary of the Auschwitz-Birkenau liberation.
Players from the club's under-14 side warmed up in special commemorative t-shirts and held a minute's silence with their Manchester City counterparts ahead of their fixture on Saturday.
Both sets of players also gathered together before the game to read a card detailing the life of Jewish footballer Arpad Weisz, who was killed with his family at Birkenau.
As part of a wider Premier League initiative, all academies have been learning about the horrors and history of the Holocaust, and players from all sides marked Holocaust Memorial Day at their fixtures.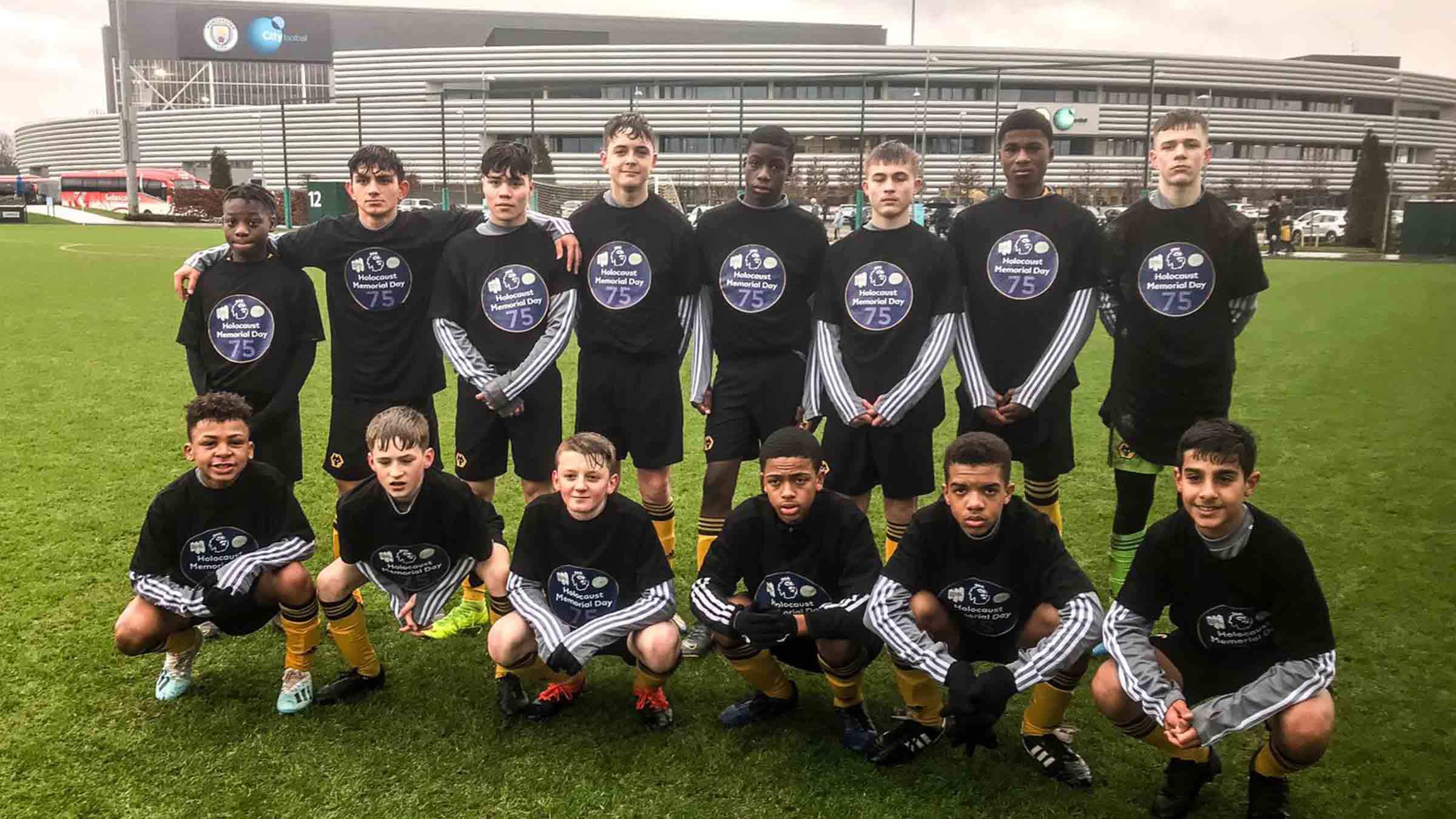 This follows Holocaust survivor Mala Tribich MBE's emotional talk, which she delivered at Molineux in November to Wolves' under-14 team and Wolves Women youth teams.
Furthermore, two players from the under-14 team will also visit Auschwitz in March, accompanied by players from other Premier League academies and teachers from Wolves Academy.
Wolves Academy tutor Linda Barnett said: "During our education sessions we aim to increase the knowledge and understanding of the Holocaust, and for our young people and to highlight what can happen if prejudice and racism continues today."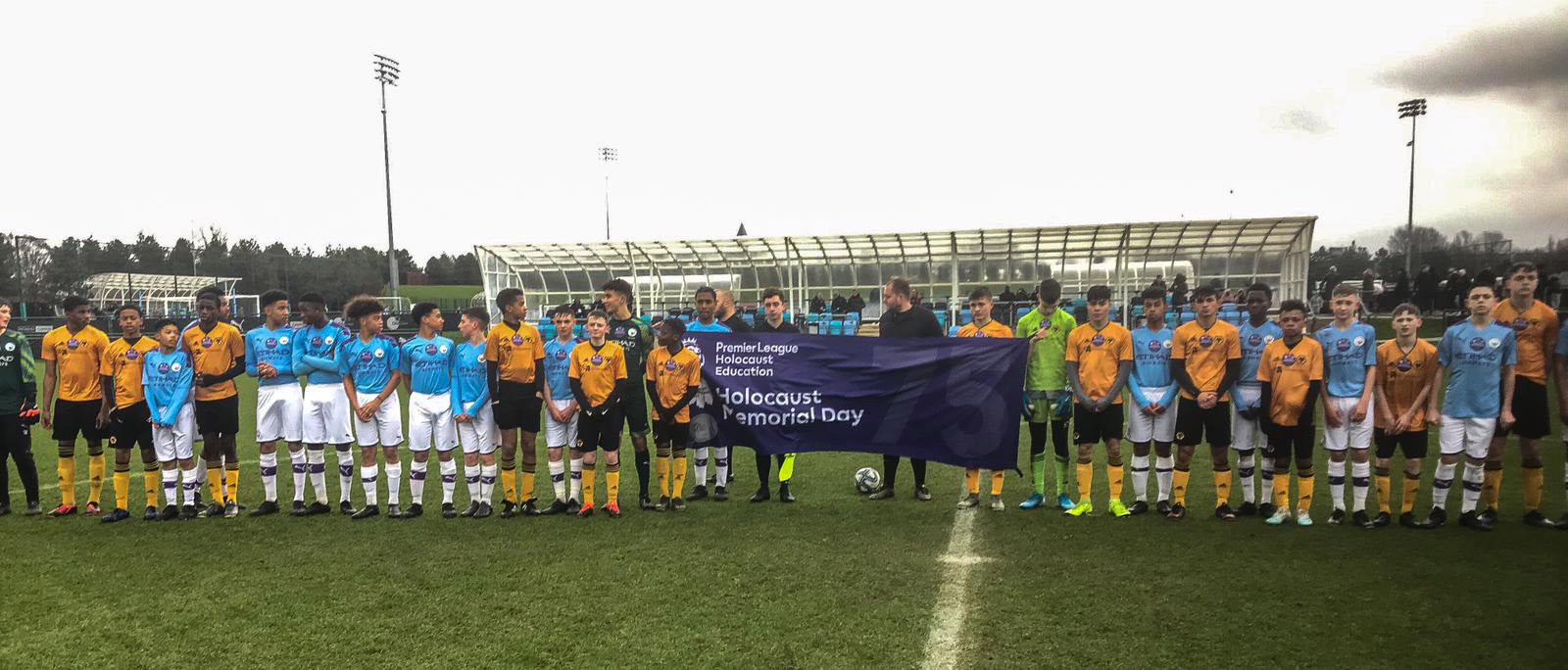 Head of education and welfare at the Premier League, Martyn Heather, added: "If we can show the footballers what they do in school then it's part of us developing well-rounded young people which is a key aim of our work."

#WolvesAcademy