29th January 2019
From joining the Academy at just 10-years-old to lifting the Championship trophy as first-team captain, Danny Batth has been through it all at Wolves.
Making more than 200 senior appearances in gold and black, Batth's 18-year affiliation with Wolves came to an end today as he joined Stoke City in a permanent move.
The Brierley Hill-born defender has been synonymous with Wolves since progressing through the youth system he arrived into at the start of the Millennium.
"Danny was always very keen, a great example and a great leader. He always had the best attitude of any player coming through," said the head of education and welfare at the Academy, Nick Loftus.
"Everything he has achieved and the successes he's had both in and out of football has come through his attitude, determination, hard work and effort."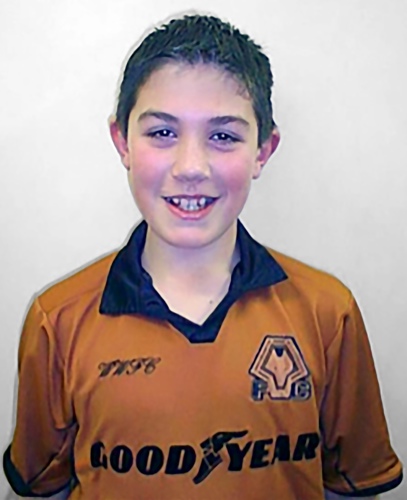 When you walk into the Academy building at Compton, one of the first faces you see on the wall is that of Batth. A placard features images displaying his 18-year journey through his youth career and into the first-team – showcasing to the players coming through the system as to what is possible to achieve if they work hard at Wolves.
Loftus added: "Danny's consistency and reliability were massive assets to all the Academy teams that he played through. You always need a player like Danny Batth in your team just keep things consistent, reliable and dependable – all those words sum him up to the tee.
"Danny is not one of those people who we've had to work hard on to change an attitude, it's always been there, and we've just had to support and encourage him.
"He's been our shining example and is the epitome of our Academy."
Academy manager Gareth Prosser describes Batth as a role model. Not only for the players, but also the club staff.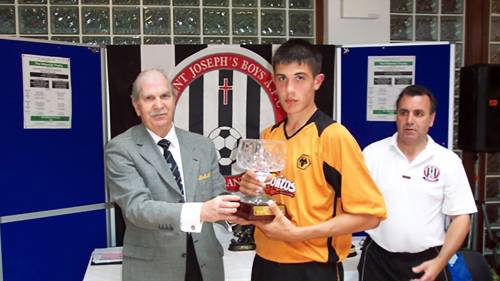 "On the field, the commitment and the leadership he's shown, to off the field, how he acted in and around the club, Danny has been excellent. But it was always about success on the field and success off the field."
And off the field Batth has certainly shone. After completing a BTEC under the guidance of Loftus in his younger years at the Academy, Batth decided to take the plunge into further education – completing a BSc honours degree in sports science alongside his full-time job as a professional footballer.
His former tutor said: "For myself as education officer, I will always be proud of the way Danny committed himself, not just on the pitch, but also off it.
"In college he was also a great example, and although I supported him throughout his degree, coming to me in times when he needed support and guidance, I take no credit for what he achieved. It was all down to Danny being proactive and putting in a lot of hard work in what was a bit of a slog.
"A usual degree takes three years, but his took six because he did it in his own time while playing football. It's no mean feat and he did really well and will stand him in good stead going forward.
"I remember saying to him when he got his degree that he wasn't just a professional footballer, he was a professional person – and I think that sums up Danny Batth superbly. He's a fantastic example to footballers.
"He has always been someone who would keep himself busy off the pitch. He's not one of those players who's just a footballer and goes home and plays on FIFA; he's always been constructive about his professional development.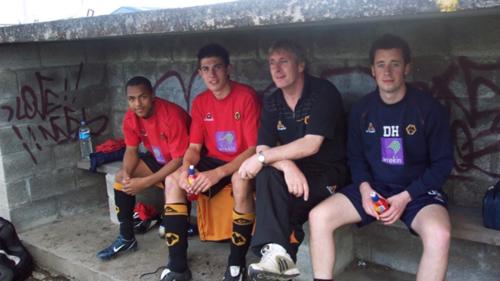 "Including his education, he has positive interests away from football, and continues to be a fantastic example to our 14 or 15-year-olds who think they can't do education because they're going to be a footballer.
"Danny proved you can."
With a supportive family behind his every move, Batth was born with the attitude and commitment to make it at the top level.
The first taste of senior football arrived for Wolves' young professional of 2009 during the pre-season of the 2010/11 campaign. Batth started in a 4-0 friendly win at Walsall, before following it up with his competitive debut in a League Cup Second Round tie with Southend in August 2010.
As Wolves dropped into the third tier of English football in 2013, it was Batth who stepped up and made his mark as both a defender and leader of the team – being named by manager Kenny Jackett as vice-captain.
An ever-present in the Wolves team which secured a record-breaking promotion, Batth was named in the PFA League One Team of the Year and comfortably stepped up into the Championship the following season, wearing the armband on a regular basis.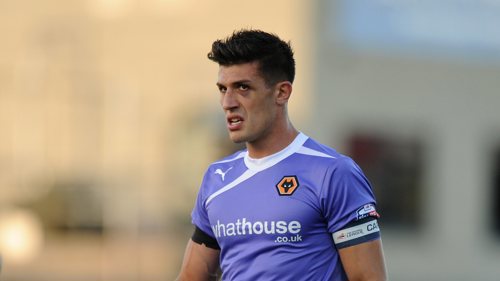 Six seasons, 212 appearances and 16 goals – most of which came from his head – followed for the centre-back, who is now settling in new pastures in Staffordshire.
"We're really grateful for his input and time while he's been with us, especially the nine years he spent progressing through the Academy, and we wish him all the very best with his new venture," Prosser said.
While Loftus believes Batth will have continue to have a successful career in whatever does, adding: "He made a massive commitment to Wolves and we're pleased to have played a part in the making of Danny Batth, but he has used our support very wisely – he drove us as much as we drove him."
#WolvesAcademy