23rd January 2019
With almost 550 Premier League and EFL appearances under his belt, Wolves Academy's Head of Player Development knows everything about what it takes for young players to progress into top professionals.
Since his arrival at Wolves in the summer of 2014, Scott Sellars has undertaken various roles within the club – from head coach of the under-23s, to assistant manager of the first-team, to his current role where his job is to make sure there is a clear pathway between all levels of the Academy and the senior set-up.
The former midfielder, who started his new role at the start of this season, explained: "I was trying to do two jobs of coach and look at the Academy, but now my job is focused on making sure there is a clear identity in how we play, a clear identity in how we coach, and from then we should hopefully see another good progression of players.
"I've not been out on the pitch as much and if I am out on the pitch then I'm generally more involved with the younger groups, casting an eye over the younger talent and our younger coaches, making sure there is a real consistency in everything that we're trying to do.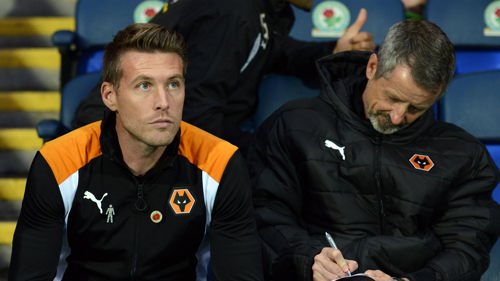 "From first team to the young boys, that identity is key – identifying the real quality players that we've got and making sure that they're well supported and well challenged.
"But also recognising what we're trying to do at first team level, as the identity is pretty much the same throughout the Academy. A lot of the groups now are playing 3-4-3 and we've seen real value in that style of play.
"I also go out of the club around Europe and in England looking for potential talent that will take us to the next level, and if that talent comes from Portugal, Spain, Belgium, Bulgaria, Poland or Denmark, I still think it's the same.
"Obviously, being an Englishman working in an English club's Academy, it's vitally important that we develop our own, but I'm not blind enough to think the talent's only here – our job is to source it as much as we possibly can."
Scott believes the club is already bucking the trend in getting young British players into the first-team, especially with Morgan Gibbs-White now a regular member of Nuno Espirito Santo's line-up.
"Since I've been here, there's always been a clear pathway for young players," he said. "Each of the managers and also the board of directors have always made the Academy a key part of the football club. Fosun are trying to do even more and move the Academy on again.
"The stats are at about 25 per cent of the Premier League are English players – they're not great.
"The trend is worrying. I've been around football for 30-odd years, I've watched football Saturday mornings, Sunday mornings, Monday nights, Tuesday nights, and I think there's a massive amount of talent in this country at the moment.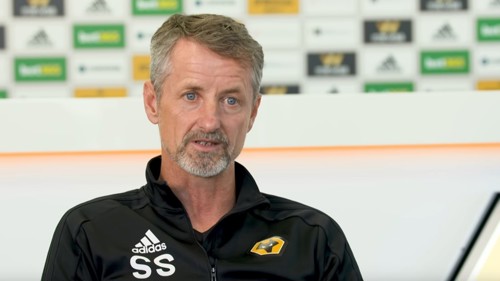 "The results at international football will prove that – world champions at under-20 and under-17, but for some reason the opportunity at a lot of clubs isn't there and without opportunity it doesn't matter how good you are.
"I see fantastic players in the FA Youth Cup every year, but they don't seem to get the breakthrough, and I'm happy to say at this football club, that's different.
"Morgan is playing at 18 and Ryan Giles has been in the first-team at 18. We see bringing young players through as a vital part of a football club.
"As you see with the fans, they respond to their own – they sing about Morgan being one of their own – and I feel players who have come through the system also care more because it's their club. Both Morgan and Ryan have been here since they were eight and if they haven't got a massive affinity with the football club then we're doing something wrong.
"Getting one player through and into the first-team in the present climate is almost impossible, and its more impressive that we're now a Premier League club, we're not a Championship club, so to have an 18-year-old boy in the team and other Academy players actively involved in the squad is a massive pat on the back for everyone at the football club."
The 53-year-old is aware it's not just the support of the Academy staff which is needed to get players into the first-team, but also the senior management team, and knows the trust Nuno and his staff have in the young players is vital.
Scott said: "We've always tried to have a conveyer belt of players, and we're so lucky that on most days there will be at least two or three of the under-23s training with the first team – sometimes there's more, sevens and eights.
"Having a vision is important, but it's easy to have a vision. To actually make it live every day and to visibly have a young player pathway is really hard to create, but here we are so lucky that Nuno trusts no only what the staff are doing with the young players, but also shows trust in the players.
"From top to bottom there is daily communication with staff about young players, and it's not asking for general positions, but the manager asks for specific players. The manager has that connection with the young players and knows who they are.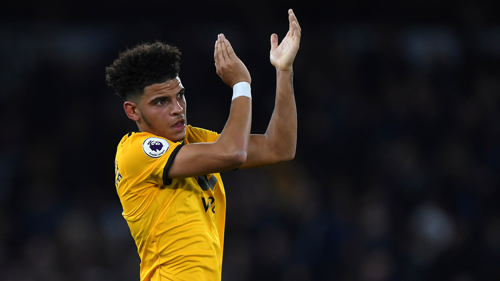 "I don't want it to be a case that in ten years 'let's still talk about Morgan and his success', I want to be talking in a year's time about the next one, and another year's time, the next one – that conveyor belt of players we're producing and working hard daily – to see the results of our hard work."
To achieve their aims, Scott understands the Academy cannot afford to rest on their laurels, but continually improve as a strong arm of the club.
"We're always asking ourselves what the next step is and how we can improve ourselves," he added. "We're always evolving the programme and the coaching, looking at what the first team's doing – their style of play is very individual, very different.
"We can't change our plans every time the manager changes, but there's a real merit in what the first-team do because there's quality in the style of play that everybody appreciates, whether that's in Wolverhampton or anyone around football. We have to learn from it and if we don't use that in our own programme then I think we'll be pretty stupid.
"In terms of facilities, coaching programmes, hours, taking the boys on tournaments, exposing them to different football; I think we're always looking at ways of improving.
"This year we've improved our psychology, employed more staff, and not only developed the players as footballers but young people as well, so we are continuing to develop the Academy and the programme, and I think our job is to catch up with the first-team as quick as we possibly can."
This article first appeared in the Wolves versus Leicester City matchday programme, which is available around Molineux on matchdays for just £3.50, and also featured content with Helder Costa, John Ruddy and Raul Jimenez. Back issues are available in the Molineux Megastore and online now.
#WolvesAcademy