27th February 2022
Bruno Lage was disappointed that the 'easy goal' his Wolves side conceded against West Ham United proved to be the crucial point in a game where he believed his players should have got more from.
Tomas Soucek tapped the ball home from close-range just before the hour mark at the London Stadium, but Lage insisted he was proud of his players for the way they gave their all in a search for an equaliser which failed to materialise.
On falling to West Ham
"I said before the game that West Ham have a good team and the goal was to come here and play with personality, and I think we started the game very well.
"The first 20 minutes we controlled the game and controlled the ball, and it was very good. After that, the game was more balanced. The second-half, again, I thought we started better and then we gave a big chance for them for a goal.
"The players tried to do their jobs, to score and we controlled the ball, we had 62 per cent of ball possession, we shot 14 times at goal, and this is football – they scored and we didn't score."
On conceding an 'easy goal'
"From a throw, it was very easy for the man to receive, to cross and to score in the six yards. It was so easy to score, but it was one moment, but the rest of the game, we were in a better moment.
"When you look at the game, especially the way we conceded that goal, it was disappointing, but we came here with 13 games in front of us, and our goal is to continue to play in the same way that we've played against a tough team."
On making five changes
"We played Thursday night and today we come here with a big energy. I don't see any difference with that. I don't give chances to anyone. I believe in all the squad and I chose the best 11 that I think could come here and win the game.
"It was a good game, an emotional game, both teams tried to play with the ball, and that's the main thing.
"When you have a squad, you need to have this because here in the Premier League you oy have two or three days to recover and every time you need fit players to be able to do a performance like we did today."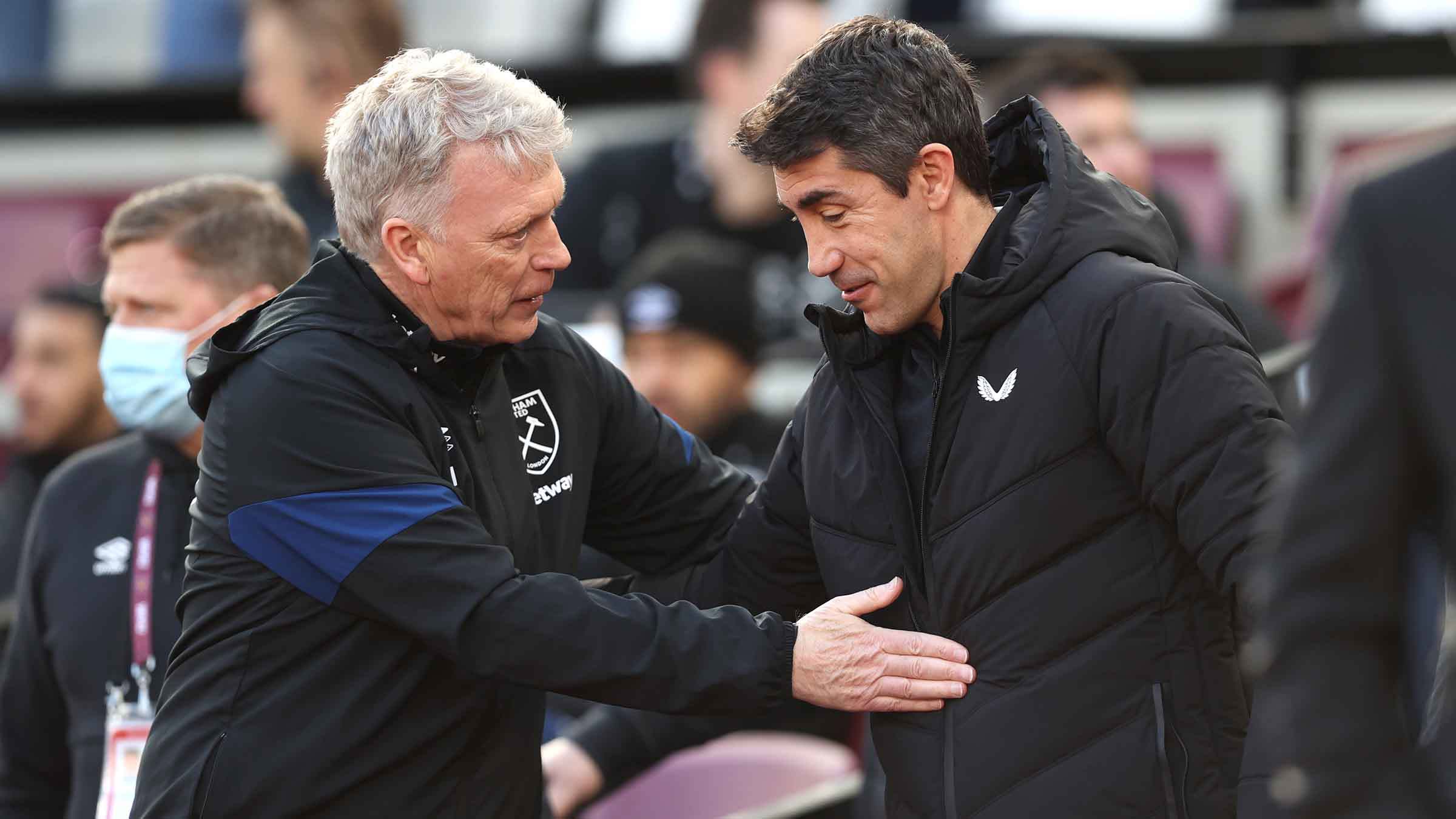 On allowing fans to dream of Champions League
"Our ambitions is to go through the games and play the way we played today against West Ham. That's the process and we need to continue to do that. That's the way we are playing here, it gives us 40 points in the middle of February and puts our fans talking about Champions League.
"We lost these two important games for Champions League, so to have Wolves talking about Champions League is a good thing."
On areas to improve
"After these two games, we can see we do not have a big distance between the top teams, but it's about the little details, the experience in the little details, and for sure, we will have time to grow up.
"I'm proud of the boys because they're doing fantastic work and every time we need to improve, every time we need to continue doing the good things we are doing in the game, and now we move on.
"The next three months we need to continue to play the way we play against these teams. The next game is at our home and with our pack and we need to produce another top performance."
#WHUWOL