9th February 2022
Bruno Lage believes his group are at a crossroad in their season and now believes his players have the mentality to not be comfortable with their work so far and kick on during the second half of the campaign.
As the focus turns solely to the Premier League on Thursday and beyond, the head coach has spoken to his players and believes they share his mentality to continue to work and take the club to the next level. Arsenal are next on the agenda at Molineux, and Lage will wait until the last minute to see if any returning players can join the group, but insists Wolves will be ready for the challenge come kick-off.
On bodies returning slowly
"It's an important moment. We need to do everything in our hands to win points for this club, but we are in a good position, and we are in a good moment, and we are pushing hard with the players to continue in this way. The three players [Saiss, Trincao and Hwang] are already training with us, let's see what happens tomorrow. Everyone is fit, or more or less, and they are ready to join the team.
"Tomorrow morning we have one more session, so let's see how he [Hwang] goes. He did two or three sessions with the team, and it feels ok. But in these situations, we need to go day-by-day."
On others coming later
"They're different situations. Jonny, he worked all week with us, he feels OK and maybe tomorrow we'll see what happens with him. The other guys need more time. Yerson and Boly did part of the session with us and part of the session with the physios, and Pedro hasn't joined the team yet with training, he's still doing treatment, so we need more time, at least until the end of the month."
Some @JoaoMoutinho magic the last time we faced Arsenal that you will want to see again and again.

🎙💥 pic.twitter.com/U58A9tZVN0

— Wolves (@Wolves) February 8, 2022
On his group's mentality
"I'm confident to work hard every day and take the best from my players. I know we are in that position where we can wake up, because the way the team are playing gives us that confidence, but I go day by day and game by game. As I said after the last game in the FA Cup, I was unhappy with our performance, especially in the first-half, the second-half was better, but what the team did in December and January gives us this ambition.
"That's what I want, for my players to have character, for my team to have character, that we have good things to conquer in the last three months. It's an important period for us and I want us to make the best decisions in the game. We go for tomorrow with the ambition and the character that we have had over the last month."
On kicking on
"When we play against strong teams and we want to go with the ball, we need to have that personality and when you come to a moment when you are comfortable with 34 points, then comes the character and ambition of each one. You can say this is good enough for me, or you can go and continue to work hard and go with that mentality to go to the pitch and win more games for us.
"That's my ambition, that's my character and those are the things I want to transmit to my players and my team. They need to go to the games and do their best. After that, I will see what will happen, but if I saw before the games or after the games, the teams are playing with personality when we have the ball or when we don't have the ball, we fight for them and continue to be solid and compact, good things come to us."
On solutions within the squad
"I want everyone ready. If it's possible, I'd put John Ruddy as a striker, like I did in the last minute against Norwich. We need to find solutions. It's no excuse, the players on board with me, we need to find solutions. The centre backs should score goals like they did between October and November. We started January with goals from midfielders. We need to find our solutions to continue to play in that way. Score goals and win points."
On the players being on the same page
"When we arrived, we conquered one thing and challenged them to play in a different way. When we are doing, every time, even tomorrow, when we are doing good things on the pitch, we want to do it with one more thing to work and learn, so that's the challenge comes with us, we watch everything, the training, the game, every time it's to go, sometimes it's for the team or players, every time little things they need to continue to improve and focus.
"We have a good group of players, with that kind of mentality, to continue to work hard to put the club at the different level, to put their own careers at a different level, because now they are playing for me, but I can see what they did for this club in the last four months. It's the second wave with me, I want to conquer more things, and I think they are on board, and if you're not on board, it's harder to change mentality, it's easier to change people."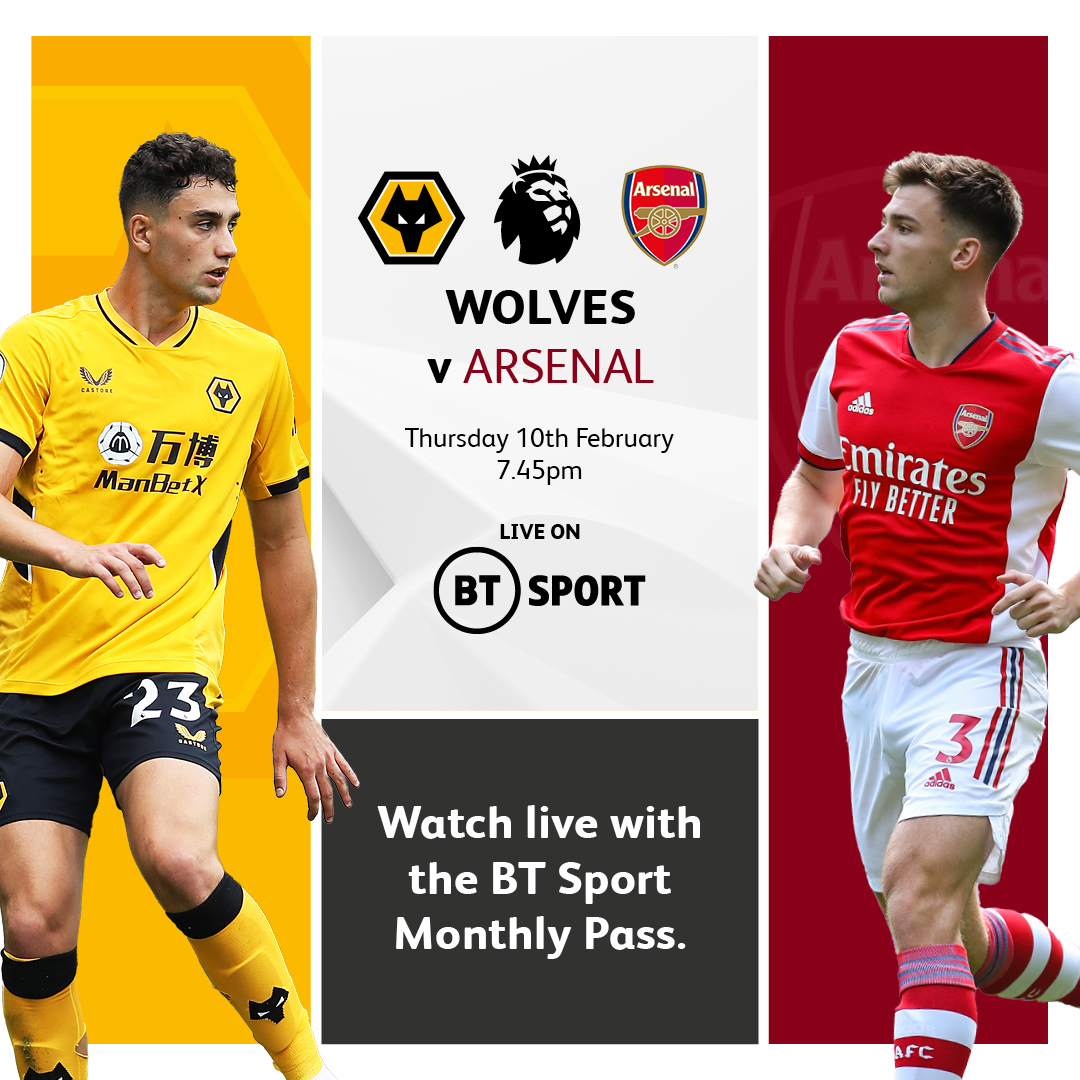 #WOLARS