17th July 2020
Nuno Espirito Santo shared his thoughts on the five-sub rule, Romain Saiss' development, VAR and fans returning during Friday's press conference.
Speaking as Wolves approach their penultimate Premier League game of the season against Crystal Palace, the head coach reflected on what has been a brilliant campaign to date, which is credit to his players. For now, he wants another organised and solid performance against the Eagles on Monday, and overall is very satisfied with where his team are at.
On improving last season's points tally
"I think we are improving, always trying to become better, knowing it's been a difficult season – ups and downs. We've always been able to react to the not so good performances, bounce back and play good. It's always the same, it's been like this since three seasons ago, and I think it's a long process of building and improving and we're still on the way.
"What's important is to compete well. This is what we want for the next one, to compete well, be organised, solid and play good football.
"We have to play Monday, then we'll play Sunday. We still have a draw against Olympiacos, so we still have a lot of things in front of us to focus on."
On recovering from VAR
"I always recover from the decisions I cannot control. It was a decision. Mike Dean judged it. The VAR judged it. We have to accept it. It's not only Wolves, I think everybody's been affected by VAR decisions, not only in England, all over the world.
"When you think about VAR and look to the game in the past, so many things have would have changed history. World champions would not be world champions, so we have to adapt and hope VAR improves decisions."
On Saiss improving since last Palace clash
"Before he made mistakes. The first step is to realise when you make a mistake, understand it and react and improve. The only process is that, recognise and improve.
"Romain has improved, he's a versatile player and a very competitive one. I think all the players in the back three have been able to play against tough opponents and maintain high level performances."
On the five subs rule
"I understand the decision was made based on the effects of the pandemic. The absence of competition in three months, it made sense. For the future, I honestly don't see why.
"It's not about who benefits from it or not, the decision was made based on the pandemic, so it made sense. When we talk about going back to normal and the fans being in the stadium, that's a sign that things will go back to normal, so everything should go back to normal, the subs, the water breaks."
On fans eventually returning
"We miss the fans. All of football misses fans, so let's hope and pray that it's sooner rather than later. As soon as it's possible, I think it'll be good for the game. It makes sense when the fans are present and enjoying their teams.
"It's affected everything. The atmospheres. If that has a direct implication on results I can't say, but what I see and feel is their absence, the atmosphere is not the same so let's hope the fans can enjoy the games soon."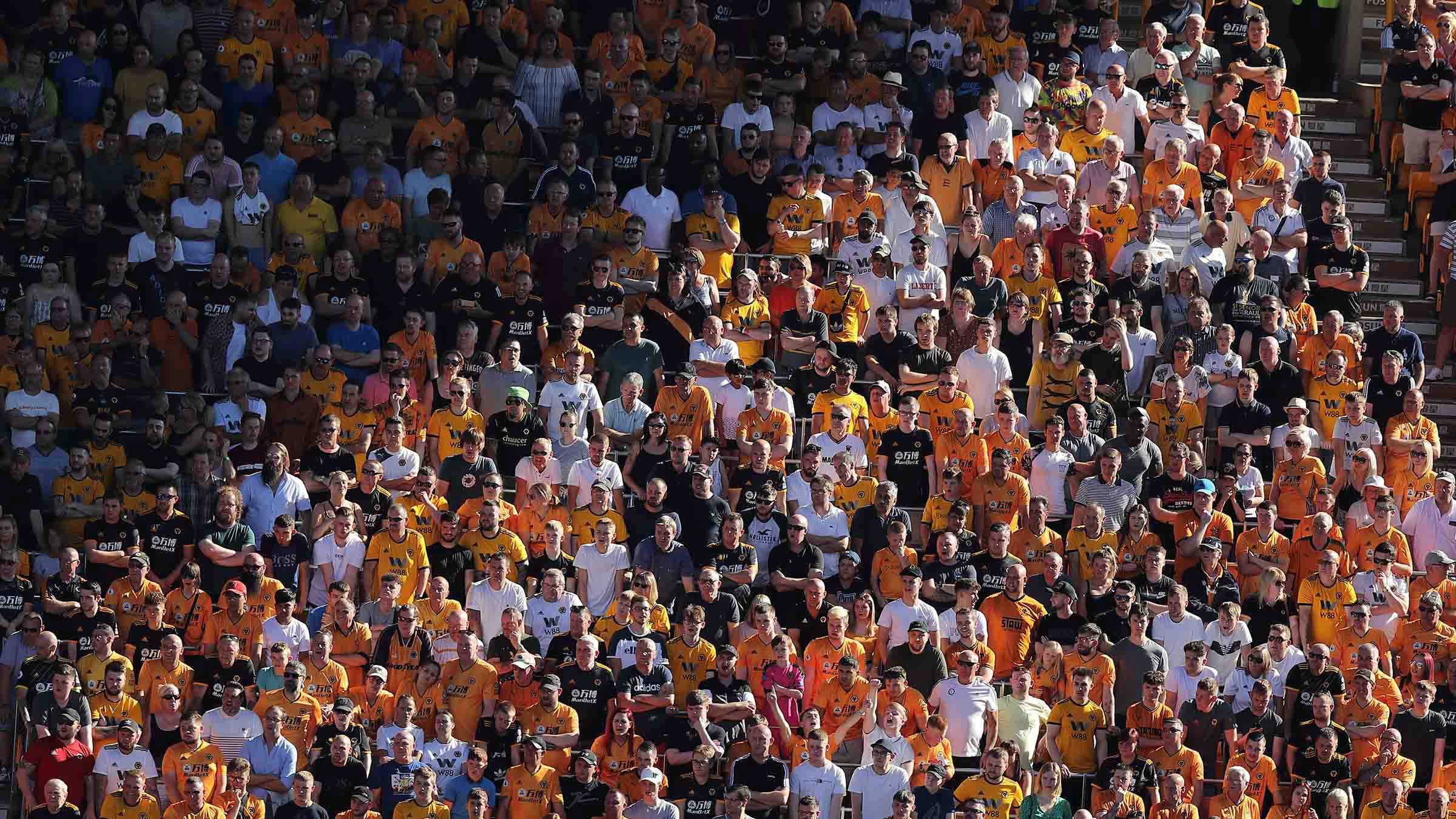 On motivating in the absence of fans
"It's required some things. Not only concerning motivation, but the adaptation to a different environment. The perception of space is totally different, so a lot of things that we need to look at and we still have to improve, because the game has changed."

#WOLCRY