26th July 2019
Wolves returned to Europe for the first time in 39 years and marked the occasion with victory over Crusaders FC. While the Northern Irishmen provided stern opposition, Wolves found a way through courtesy of Diogo Jota and Ruben Vinagre strikes, and here are five things we spotted at Molineux.
1. VINAGRE'S MOLINEUX MOMENT
22 months since his first Wolves goal, Vinagre finally had his Molineux moment to savour, bagging for the club on home soil - the left wing-back held his strike at Burton Albion in September 2017 as his only senior goal until Thursday night. It may have looked an easy finish, but the youngster gambled on the Crusaders goalkeeper making a mistake and was rewarded, standing in the right place at the right time to bag at the South Bank end. On Saturday the youngster netted a penalty in the Premier League Asia Trophy final, by Wednesday he'd signed a new long-term deal and on Thursday scored his first Molineux game. What a week for Vinagre.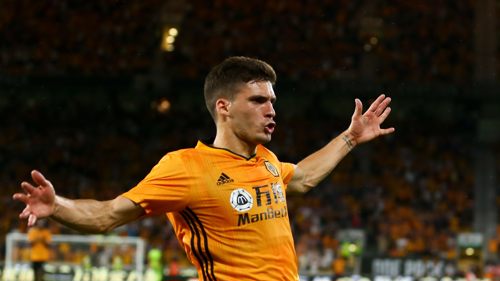 2. BACK IN EUROPE
39 years ago, October 1980, Wolves defeated PSV Eindhoven in the UEFA Cup, but bowed out of Europe. Little did they know, it would be so long until the club returned to the continent's elite competitions. Mel Eves bagged the winner that night and finally saw his record beaten when Jota crashed home the opener on the volley. Now, the challenge is for Wolves to prevail from a two-legged tie for the first time since beating Belenenses 4-1 on aggregate in 1973.
3. RAUL IS BACK
The tones of 'Si Senor' ringing from the South Bank could mean only one thing on Thursday night, Raul Jimenez was back. The Mexican returned to Wolverhampton on Monday, after his Gold Cup heroics with Mexico, so missed the club's previous pre-season friendlies and Asia Trophy clashes in China. After starting on the bench, the Mexican replaced Ruben Neves on 58 minutes to a warm welcome from Molineux. Although he didn't find the back of the net, Jimenez looked busy, putting himself about the pitch, and will have enjoyed being back in old gold and black.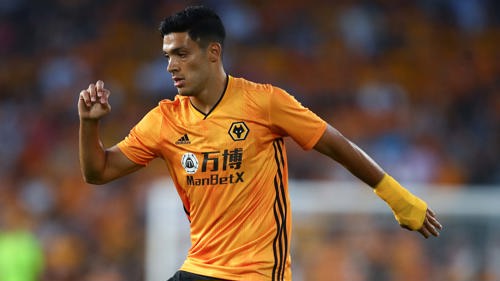 4. KIT IS AIRED
Thursday provided Molineux with its first viewing of Wolves' new adidas home kit. Used in China with Fosun sponsoring, it was also the first opportunity supporters had to see the strip with its new sponsor, ManBetX. Looking smart under the lights, Wolves were back in black shorts and socks, while the gold shirts were well represented in the crowd.
5. CRUCIAL SECOND GOAL
With time running out, Wolves looked to be on their way to a narrow 1-0 win, but Vinagre's late strike changes the complexion of the tie. Nuno's team now have breathing space heading to Belfast, knowing Crusaders will have to come out and attack them, which could open up space for Wolves to claim a crucial away goal. Nuno was pleased to ease the tension, admitting: "It makes a difference, no doubt about it, for the second leg. We controlled the levels of anxiety because it's tough, especially at this moment of the season."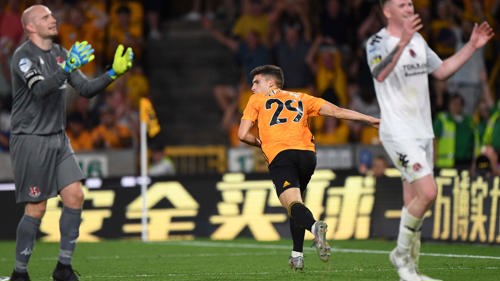 #WOLCRU