2nd July 2022
Today we have a guest Foundation Diary from one of the newest members of the inclusion and cohesion team, Nikki Lal.
***
Hi everyone! I'm Nikki, I'm 22 and I'm an inclusion and cohesion activator at the Wolves Foundation.
I've been involved with Wolves for quite a while ever since I used to play for Wolves Women. I had worked my way up from the under 12's to the women's team. When I was 16, I had to do some work experience for school and Lee Smith (Foundation senior manager) suggested the Foundation might be a good idea.
That week was where I started to enjoy coaching and working with young people, and realised it was a possible career path. From then on, I started to do bits of casual work with the Foundation and they even put my through my FA Level 1 coaching qualification.
Then when I got to 18 and was looking at university I spoke to Jonny Warburton (education & skills manager), and he told me all about the football coaching degree the Foundation runs in partnership with the University of South Wales and EFL Trust. I had a meeting with him to talk through what the degree does and what I can get out of it, and it sounded perfect for me. And now here I am with a full-time role at the Wolves Foundation!
I graduated from uni last year during Covid, so we weren't able to have a graduation ceremony until this April. It was weird going back because you don't see each other too often during your course, with a lot of remote learning. Other than your practical assessment the course is all done online, so we could do most parts at Molineux or at home - the university campus is about three hours from Wolverhampton! It was nice to see the tutors and celebrate a little bit. It was a really good day.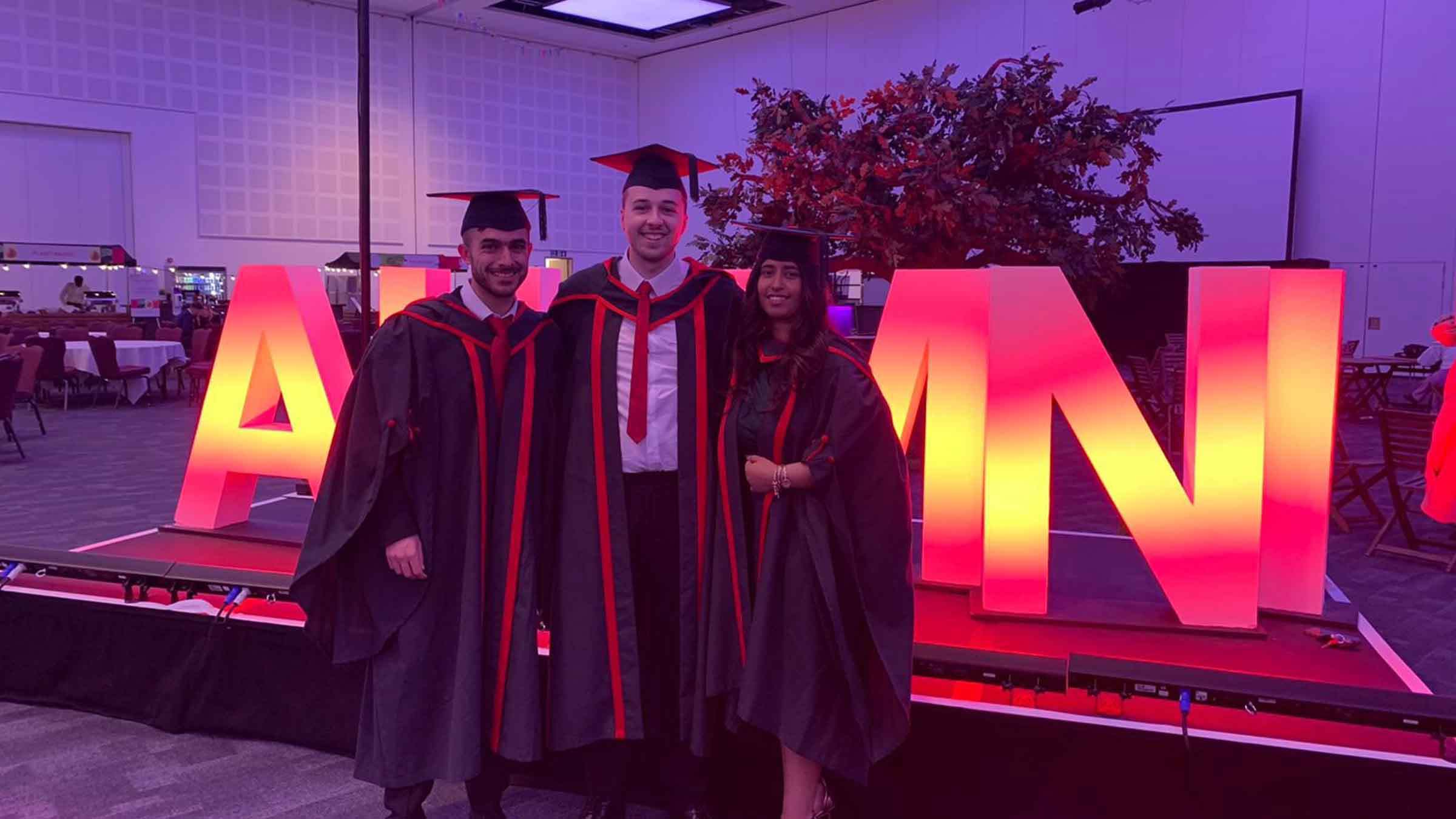 So after a few months in some part-time jobs, I started my new role in March. It's been really good and different to what I thought it might be like. You get to talk with kids, find out how they feel and just get to know them really. I probably enjoyed the inclusion side and youth work most out of the placements I had while at university, so I'm now really pleased to have a job in that area.
A lot of my role is focused on the Step Together project. It's a scheme we run with the West Midlands Violence Reduction Unit (VRU), which aims to keep children and young people safe on their journey getting to and from school.
The main two areas that we work in are the Wolverhampton Bus Station and Heath Town. We're there every day of the week so we get to know all the people and build relationships with schools, teachers, children and the local police.
Working on Step Together you find yourself more aware of what's going on and what to look out for. Before I never used to notice things and they could just pass me by, whereas now I just like to make sure and try to de-escalate anything before it becomes an issue. You can sometimes just tell when something is off, even if it's because of small things like kids' reactions and facial expressions.
When we first started the young people were buzzing that Wolves were here - they were asking us all these questions about the team! Initially they saw it as 'Wolves are here. They're going to tell us off.' But after they spoke to us, and because we're more relaxed, they realised we're not just there to tell them off all the time (unless we need to). We can have jokes with them at times so they're more chilled out that we're there. If there are any issues the children know they don't have to go to a teacher, it's ok to come to us. If there is anything important, we can then relay it back to the teachers or police and help strengthen those relationships and make the city safer.
As well as Step Together I do some Premier League Kicks too, which aims to engage with young people with free football sessions. I like Kicks, it's a nice environment. The young people get along with you and you can interact while overseeing the session.
It was really cool when Daniel Podence and Toti Gomes came to one of our Kicks in the Park sessions in April! I wouldn't have expected the opportunity to meet them at our activities and I didn't think they would join in. I thought they might just chat to the kids, but to be fair both of them joined in with the session and were brilliant with the kids too. I was having a joke with Podence when I was doing the football tennis games and it was good to have a laugh with them in a relaxed sort of setting. I'm as tall as Podence too – the photo proves it!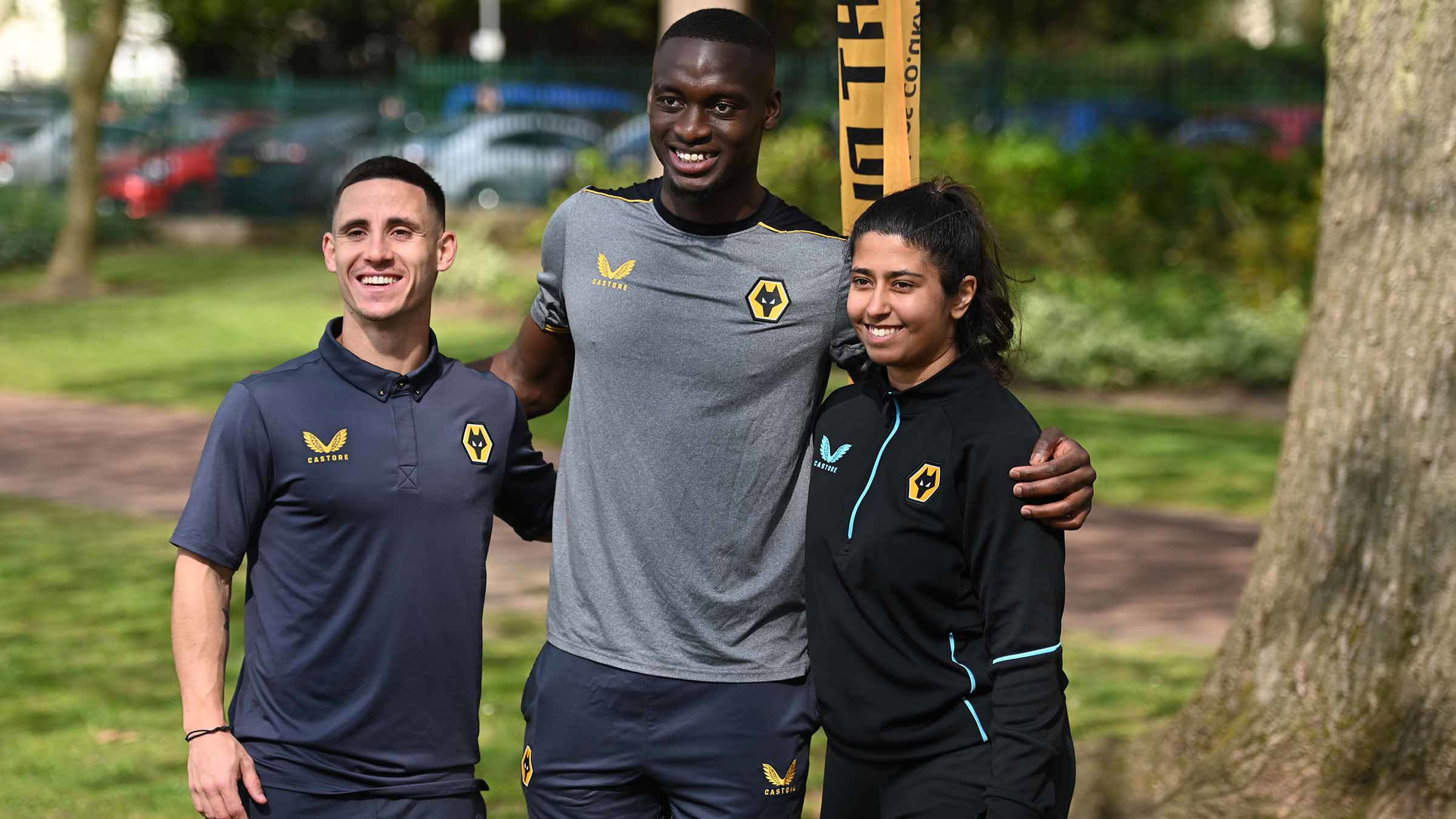 Toti was fantastic as well. At one point, he was by the inflatable goal and ended up taking over that session! He was telling the children what to do and where to kick it. He was really good and so natural.
In the next few months hopefully I can carry on with Step Together and the work we have been doing. I'm also looking forward to working my way up in the inclusion and cohesion team and getting involved with some of the other projects. Whether that's doing some of the more targeted Kicks activities we run or being more involved with Disability sessions because I would enjoy that.
Lots to look forward to!
Nikki