16th March 2021
Monday evening's narrow defeat to Liverpool, a performance which deserved more and Wolves' early appeal for a penalty were just some of the topics discussed on the latest episode of Matchday Live Extra.
Joining Mikey Burrows was co-commentator and former-Wolves full-back Andy Thompson, as well as regular pundits in the form of ex-old gold players Carl Ikeme and Sam Ricketts, who analysed the loss to the reigning Premier League champions at Molineux.
Also joining the panel ahead of kick-off were special guests including former Liverpool winger John Barnes and ex-Wolves utility man Stephen Ward, as the team discussed Willy Boly's return to the team as well as welcoming Diogo Jota back to Wolves following his summer move to Liverpool.
On a better first-half performance
Ikeme said: "Rui's going to be disappointed with the goal, because he should have done better, but that's been the difference. Wolves played pretty well during the half, looked dangerous as well. Liverpool had a few chances in and around the box, Mane had that shot and tried to go round Rui, but he did really well then.
"But he will be disappointed with the goal because he might have been anticipating Jota to go for the other corner and put too much weight on his left leg, which meant he wasn't able to get down to his right. It was a disappointing end to the half, but Wolves were still very much in it."
Ricketts added: "I think the first-half was the best I've seen Wolves play for a number of weeks. We played the ball well, the speed of it, the switching of play, they've been very good and created chances. But ultimately the reason they went 1-0 down is that Liverpool have taken one of their few chances. They had others, but Wolves arguably had the better chances, right from the start and hadn't taken one – that's what football at this level comes down to."
On Wolves' early penalty claims
Thompson said: "If that was a player outside of the box and he ran into another player like that, would it have been a free-kick? Of course, it would. That's why I don't understand why it's not a penalty."
Ikeme added: "Is it a blatant penalty? No. Have you seen them given? Yes. It's just the footballing world that we live in at the minute. Would it have been a bit soft? Would we have been happy if it was given against Wolves? I don't want to say whether it should or shouldn't have been given.
"I can't say it's a blatant outcry, but you have seen them given and maybe we've had a few of those calls gone against us, so that's why we feel a bit more aggrieved when we don't get given those decisions. If it was given, I don't think it would've been overturned by VAR."
The Joao Moutinho show 🎟

🎯 91% pass accuracy
💯 100% long ball accuracy
💪 5 duels won
⚽️ 15 ball recoveries#WOLLIV

🇵🇹🍷 pic.twitter.com/kLfiafeReq

— Wolves (@Wolves) March 16, 2021
On needing to be more clinical
Rickets said: "For me, it's the best I've seen Wolves play for an entire 90 minutes for a long time. The speed, the pace of the attack, and the only thing that was missing was that final finish. Fabio Silva should score, similar to his chance against Newcastle away, similar distance from goal, and if he would've put that away, it would have been a performance that we are all praising.
"As a manager, as a player, as a supporter, you get something to show for your performance, because your performance is great, so long as it turns in to points down the line, and this performance was more than good enough to have gotten at least a point from this game."
Ikeme added: "I agree. The performance was really good and we looked good between the boxes. It was just in that final third, that final ball, our final touch in front of goal and crosses being a bit too heavy at times. We have had chances, but we just lack that clinical edge, not just in finishing terms but also the final ball in, and that's probably been the story of our season."
On Diogo Jota coming back to Molineux
Thompson said: "He's had a good start to his Liverpool career, but unfortunately he got injured which put him out for a couple of months, but it looked like everything he hit was going to end up in the net for Liverpool. In a time when Liverpool were struggling to score, he was the talisman who was getting the goals. We know all about him, we know everything that he can offer to a team; he's very powerful, he's very direct, but also, he can finish. He went for a fair bit of money, but Liverpool got a good buy, for me."
Ikeme said: "It would've been nice for him to come back with fans in Molineux because I think he would've got a great reception. I hope he would have anyway, because he did do well for Wolves and he left on great terms. But he would've liked to have come back and seen the fans and felt the atmosphere."
Barnes added: "He's had a huge impact. Liverpool haven't been as consistent as they were last season, but he came in and hit the ground running. I'm not saying their recent form is because he's not been playing, but he's had a great start. I'm glad to see him back and you've seen how sharp he is in the last couple of games when he came on, so from a Liverpool perspective, I hope he can help us."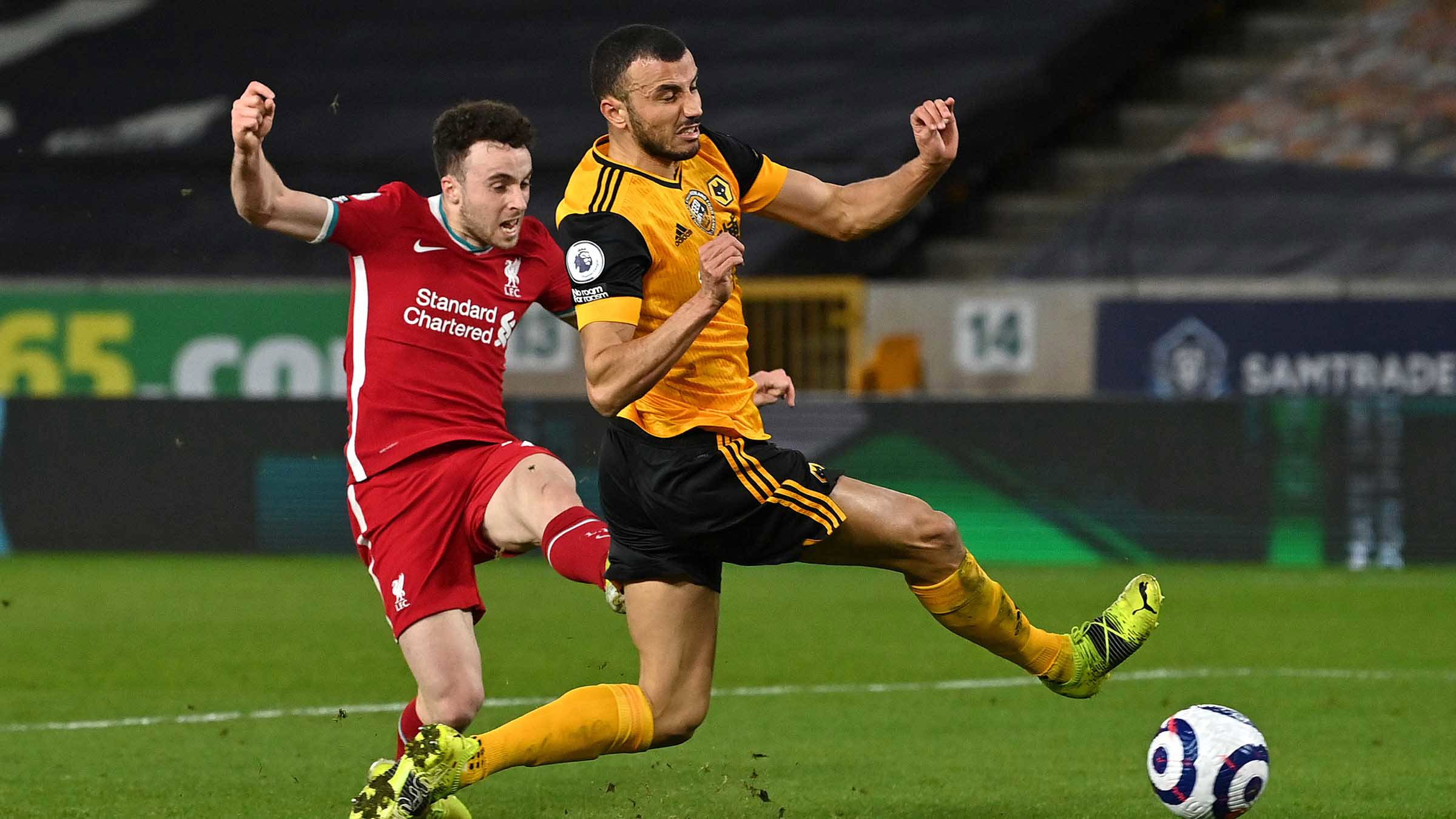 On Willy Boly's return from injury
Ricketts said: "He's the only real out and our defender we have. It's good to see him back in, he's a good presence, he's a good size for the aerial duels, but he also has that defensive nous with the amount of blocks he makes.
"It's a name that I always love to see on the Wolves teamsheet because he always adds to the team. Leander Dendoncker's done well, but Boly is the one who has to be alongside 'Coads' and we're a much better backline with him in it."
Thompson added: "I'm surprised Nuno hasn't pushed Dendoncker into the midfield area with Neves. I know Moutinho and Neves have played well as a two, but the physicality Dendoncker could offer and also getting into the box, I'm surprised he's not gone in there."
Great to see this guy slot back into our defence.

🙌 pic.twitter.com/MwoEDxLA5x

— Wolves (@Wolves) March 16, 2021
On the fixture being dedicated to the Feed Our Pack project
Ikeme said: "It's amazing. I saw The Good Shepherd put a post out recently about donations because they tend to slow down around this time of the year, so this campaign has been really timely. There's normally a big rush for Christmas, and then they tend to run out of their donations by March.
"It's a really important issue and with everything else that's been going on in the past year, people have fell on difficult times that they might not have been expecting. It's a problem that was also happening before the pandemic happened, so it's a really important cause and it's great for the club to highlight that, and great for the fans to buy into helping this great cause."
Ricketts added: "Football and footballers often get a lot of bad press, but this is something that is making a huge impact to so many people. This is the benefits of a community football club which supports its local area."
You can continue to support the work of the Feed Our Pack initiative by clicking here.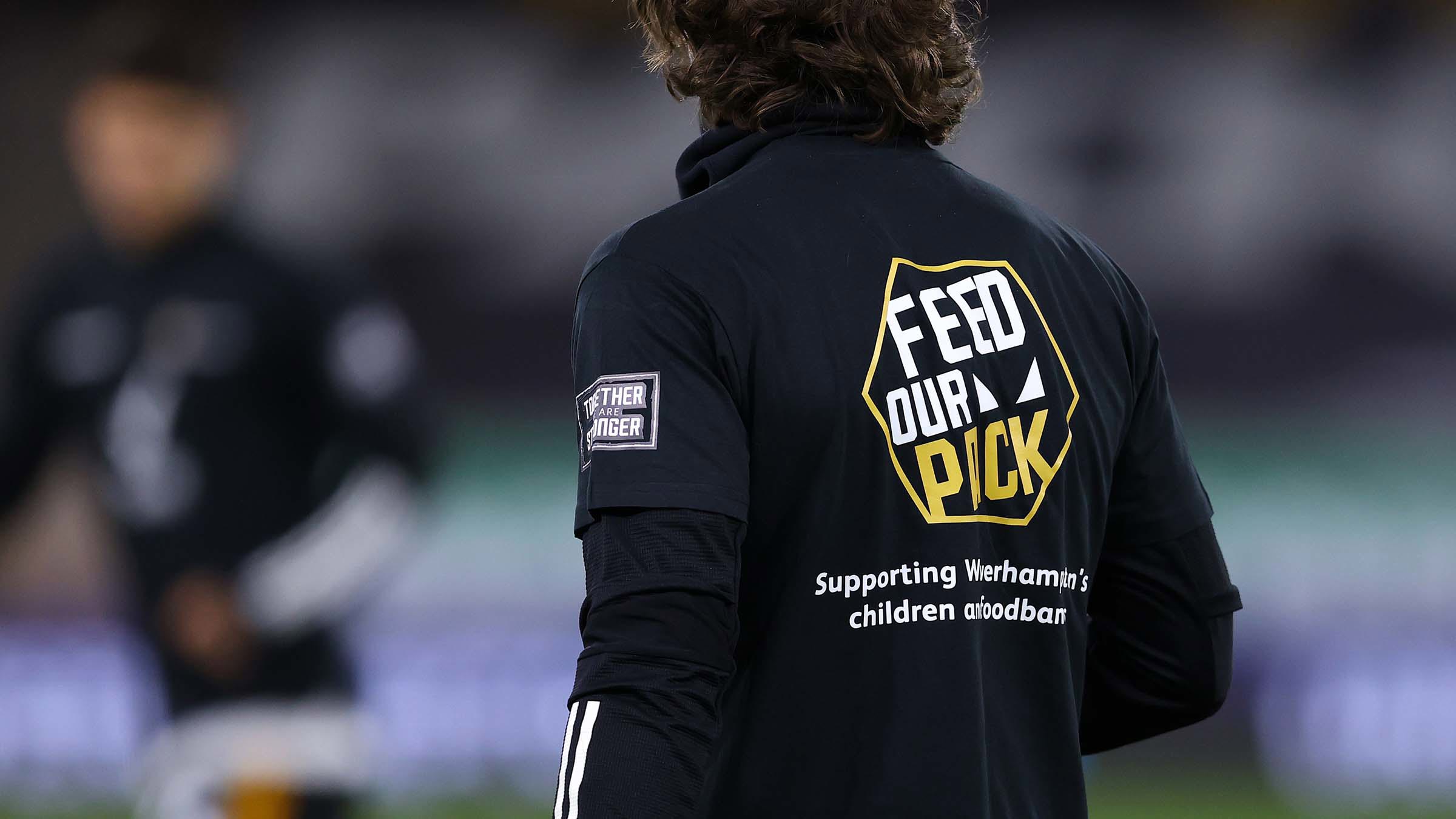 To rewatch the latest Matchday Live Extra show from Monday, click here.
#WOLLIV